WORDS: ELLIOTT HUGHES | PHOTOGRAPHY: PETERSEN AUTOMOTIVE MUSEUM
The Petersen Automotive Museum in Los Angeles, US has announced it is honouring the 90th anniversary of the 1932 Ford with a new national Hot Rod Day holiday on June 11. That date also marks the opening of a new Petersen exhibit: Ford Fever: The Deuce Turns 90 in the Ross and Beth Myers Gallery.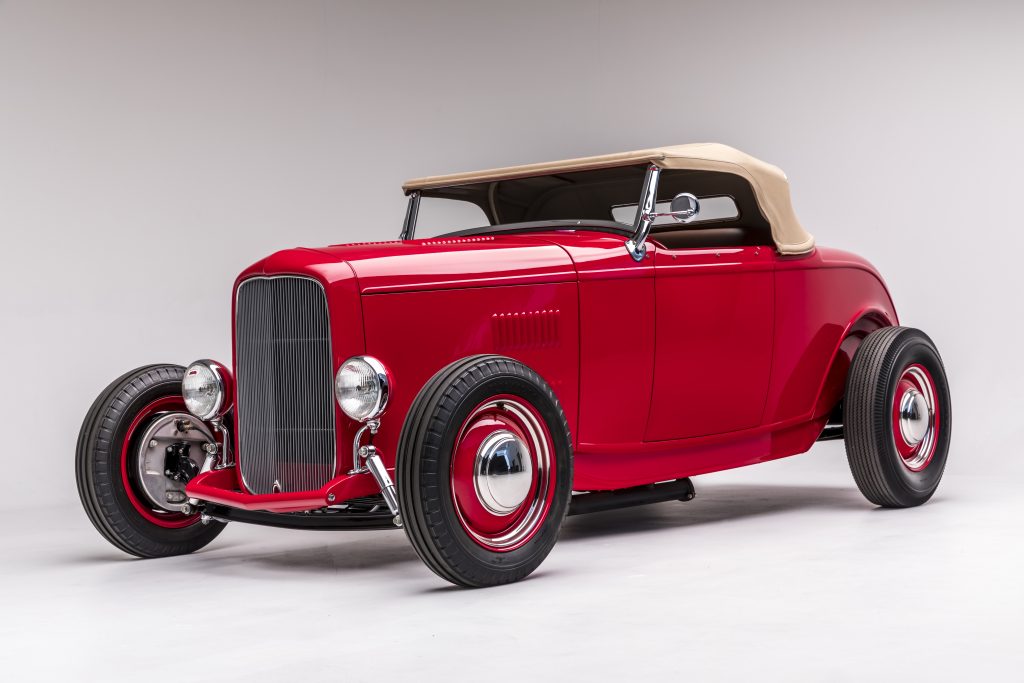 Petersen Museum curators have confirmed the new exhibit will feature the most significant collection of 1932 Fords yet, including Doane Spencer's historic Highboy and the famous McGee Roadster. 
Leading lights of the hot rod world will convene at the museum on June 11 for the opening, with ZZ Top frontman Billy F Gibbons and Henry Ford III having already confirmed their attendance at the special Deuce Gala.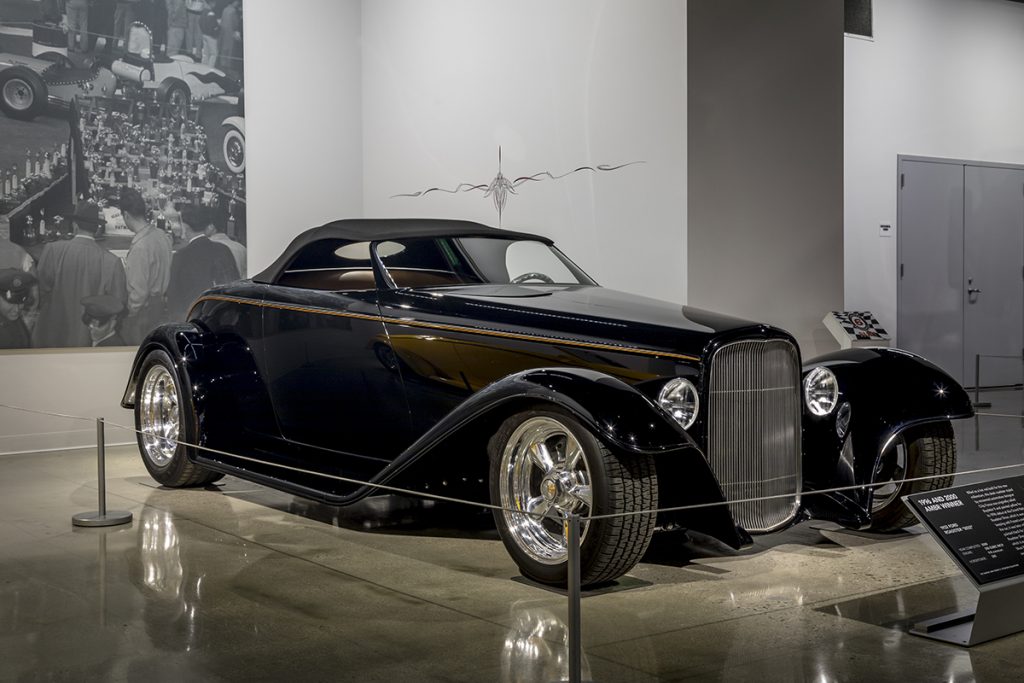 Deuce Gala guests will enjoy a live performance by Gibbons, an award ceremony, special one-off live auction, open bar and savory buffet dining. Deuce Gala tickets are publicly available for purchase on the Petersen Museum website. The following day, on June 12, the Petersen will host the annual Deuce Day Cruise-In and attempt to create the largest gathering of 1932 Fords in Southern California.
The McGee 1932 Roadster is arguably the star of the cars curated so far. Its original owner and builder was Bob McGee, who inspired the popular streamlined hot rod aesthetic with shaved door handles, welded decklid and louvres. Bob McGee's car famously starred in several television shows and films, including Hot Rod Gang and an episode of the American sitcom Happy Days.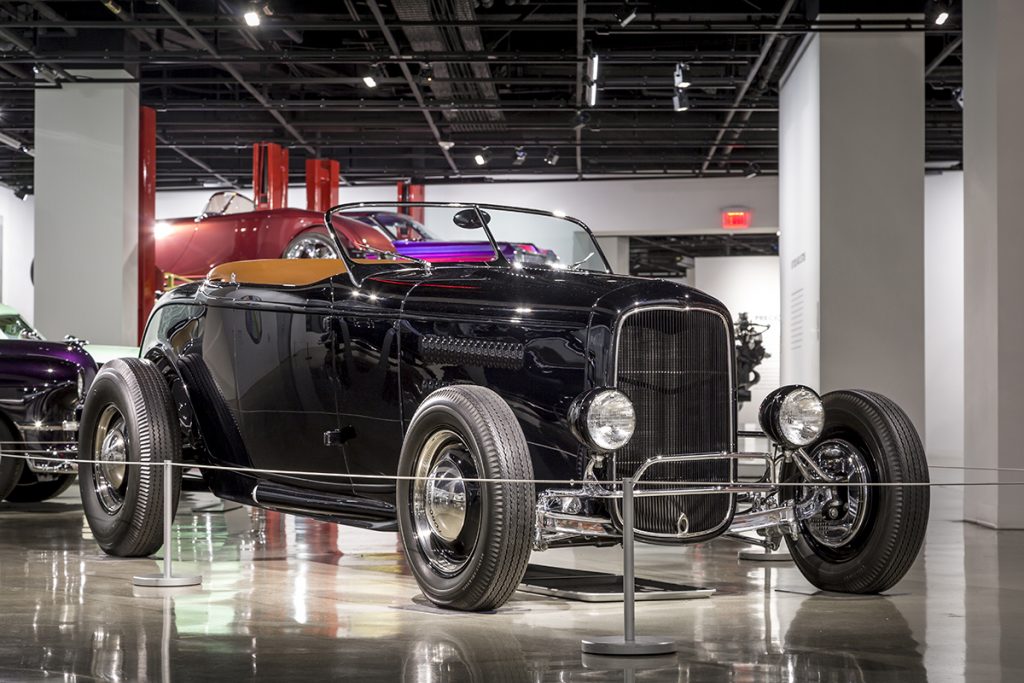 Equally exciting is the display of Doane Spencer's 1932 Ford Highboy, which won numerous show awards during the 1940s before being raced at El Mirage and then modified to take part in the gruelling Carrera Panamericana.
Other notable 1932 Fords planned for display alongside the Highboy and McGee Roadster are the coupes of Doyle Gammell and Andy Kassa, and the roadsters of Ermie Immerso and Ray Brown.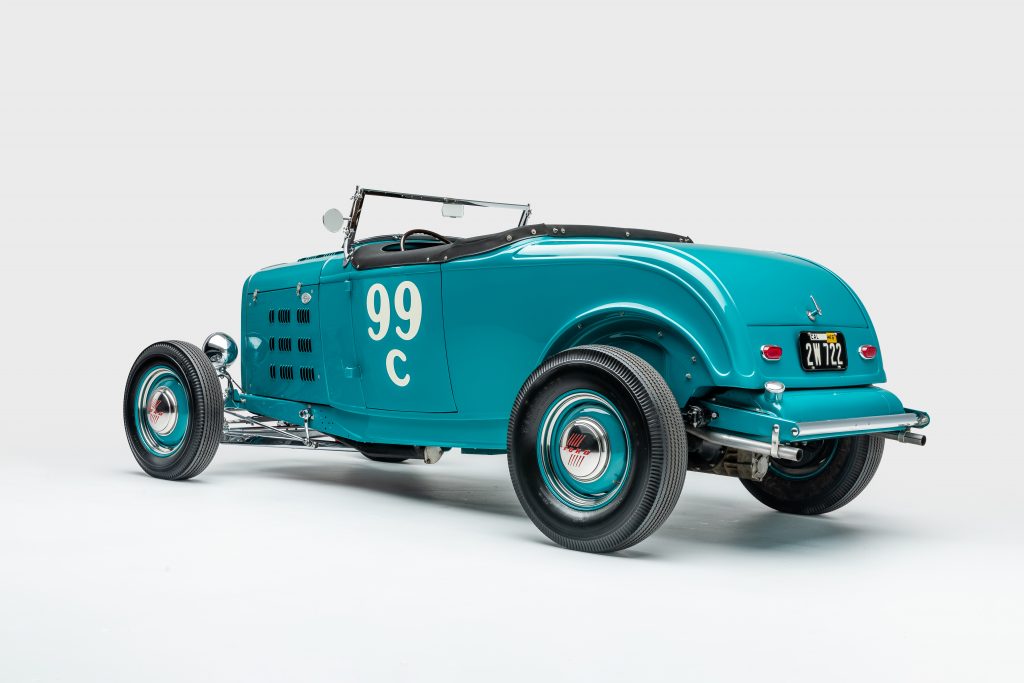 "The 1932 Fords are marquee vehicles synonymous with the origins of hot rodding and worthy of an extended celebration," said Petersen Automotive Museum executive director Terry L Karges. "The exhibit, Deuce Gala and Deuce Day Cruise-In will pay tribute to the Fords' legacy and how they continue to captivate automotive and hot-rodding enthusiasts 90 years after debuting on the market."
Tickets to the Deuce Gala are available now, priced at $250 each. For more information about the Petersen Museum and its current exhibits, click here.