Words: Nathan Chadwick | Photography: Bonhams
A unique Alfa Romeo 1900C Super Sprint Barchetta with Ghia Aigle coachwork sold for CHF316,250 inc. premium (£271,561) via Bonhams at its Gstaad sale on July 3, 2022.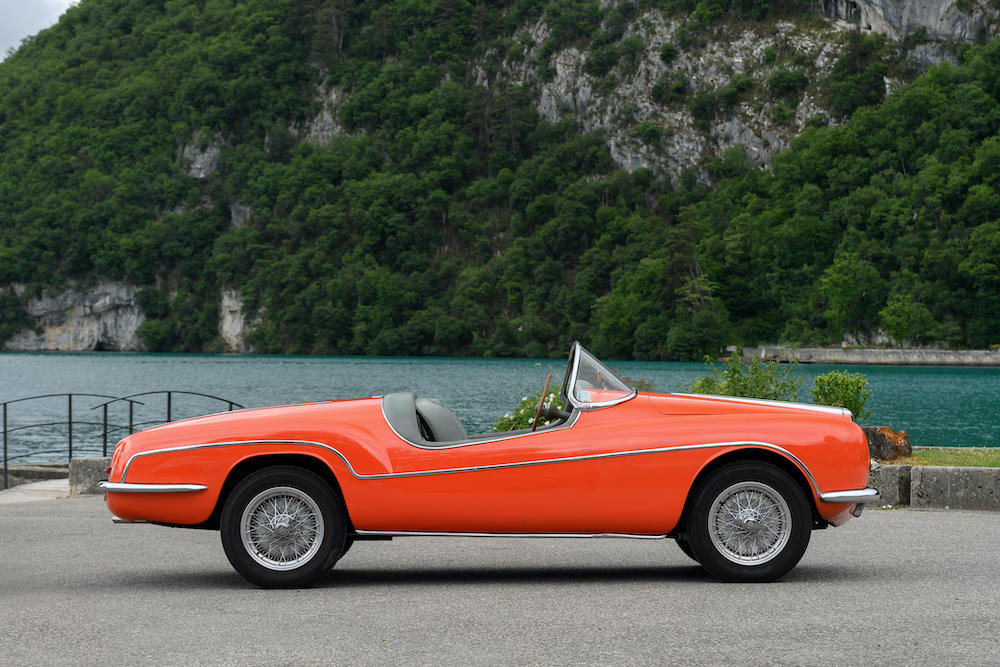 The car was commissioned by a wealthy Swiss businessman, who wanted it to resemble his other great passion – Riva speedboats. He wanted no doors or boot, along with a boat-type windscreen. Giovanni Michelotti was tasked with bringing this vision to life – although Ghia Aigle crafted nine other bodies on 1900C chassis, this style is unique and cost the first owner the equivalent of a Mercedes-Benz 300SL.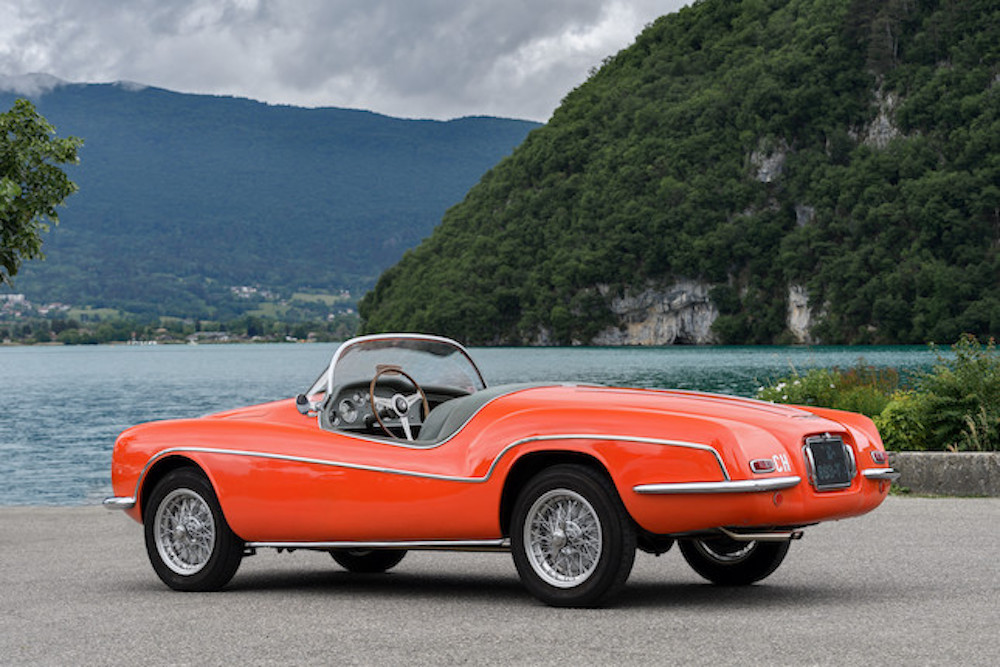 Intended for volume production, the 1900C was the first Alfa to use unitary construction. Despite this, the marque's management was concerned about the fate of the Italian design houses, and crafted the chassis so it could be used as the basis for bespoke designs. As such, the 1900C was a popular choice among coachbuilders such as Touring, Pininfarina and Zagato. Its wishbone and coil-spring independent front suspension and well located live rear axle provided sporty handling in the finest Alfa tradition. 
Power came from a twin-overhead-camshaft four-cylinder engine, which grew in size to 1975cc for the Super Sprint model, producing 115bhp. Just 854 Super Sprints were built.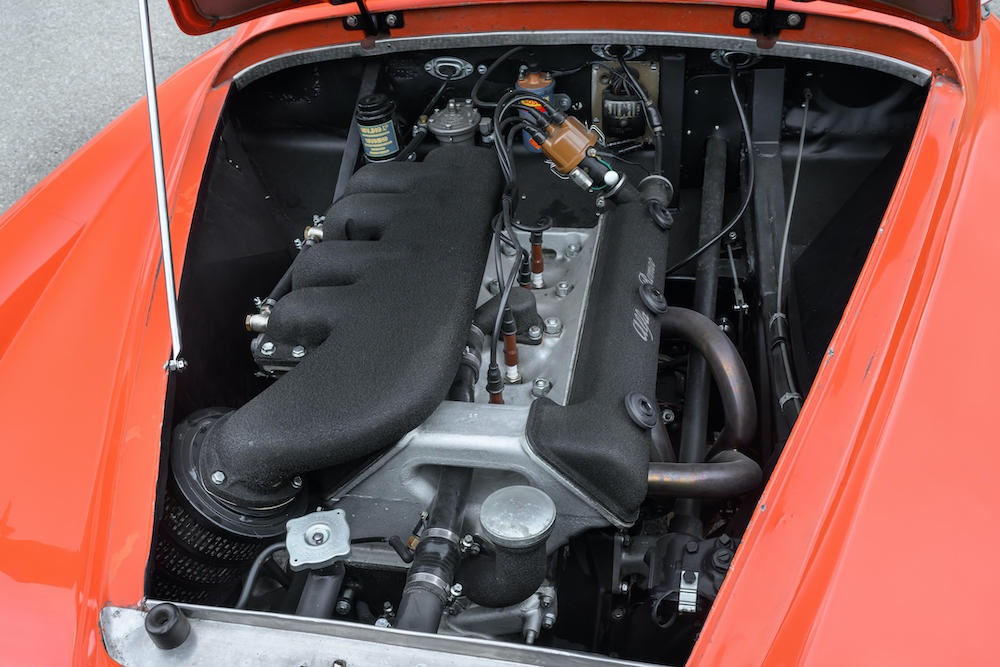 This car was completed in 1956 and was quickly thrust into the concours scene, with an entry at the Concorso d'Eleganza Autovettura Campione d'Italia in October '56. However, it wasn't registered until September 1958, and is believed to have been bought for the owner's mistress. When the owner's wife found out she was understandably furious, and sent the Alfa to storage, where it remained for 30 years.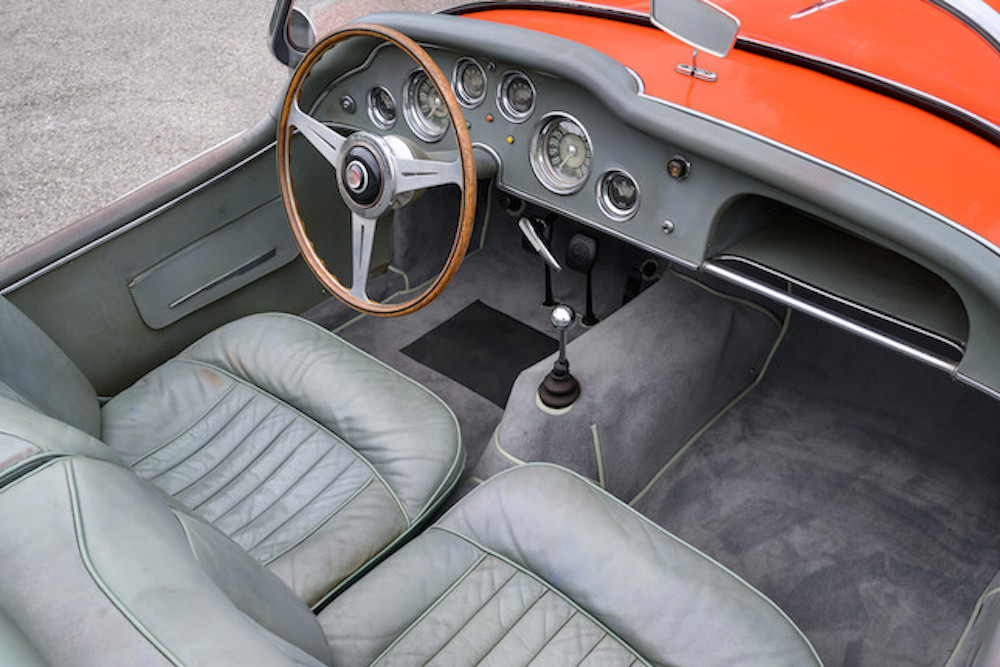 In the late 1980s ownership passed to Michel Kruch of Brussels, and the car was shown at the Concorso d'Eleganza Villa d'Este in 2001. The current vendor has owned the Alfa since 2013, and has recently restored the dampers and engine, and fitted new wheels. Bonhams describes the paintwork and interior as being in original condition. 
More details at www.bonhams.com.