WORDS: NATHAN CHADWICK | PHOTOGRAPHY: GTO ENGINEERING
The one-of-one Ferrari 250GT Lusso bodied by Fantuzzi has been put up for sale via GTO Engineering.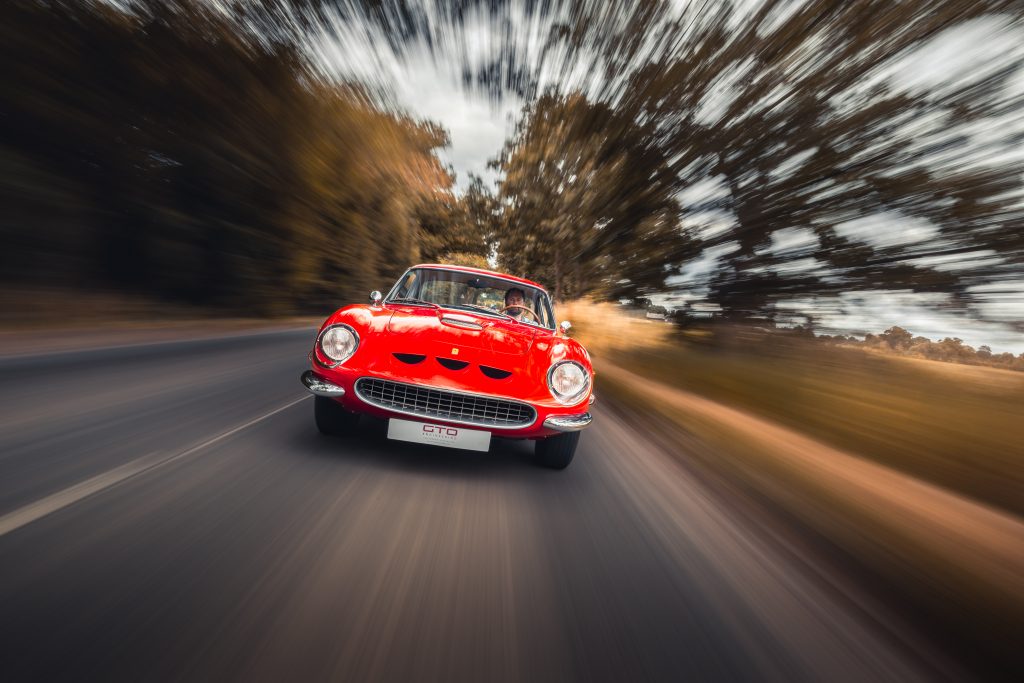 Dating from 1963, it's the 16th 250GT Lusso ever made and has been looked after by GTO Engineering for the past decade. Originally finished in Grigio Metallizzato, it was supplied new to Luciano Pederzani of Bologna. Luciano, along with his brother Gianfranco, owned Tecno, a builder of F2 and F3 racing cars.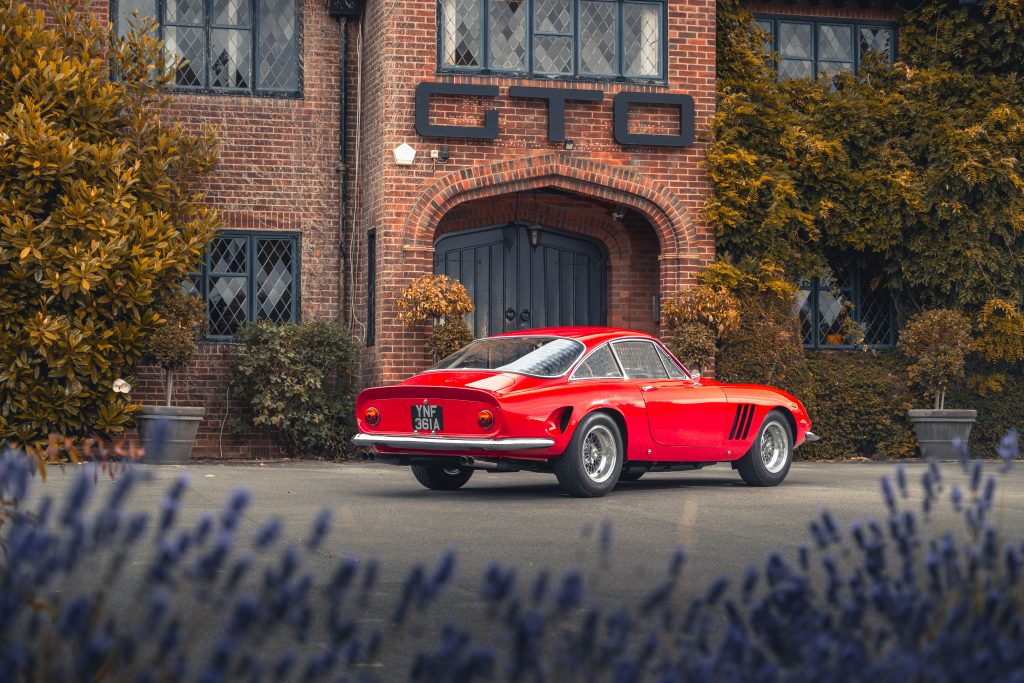 While the car was relatively new, in 1965, the brothers had Medardo Fantuzzi – who was designing the bodies for their Tecno race cars – craft a one-off treatment. The work was extensive and was in effect a partial rebody, with a more aerodynamic front end and faired-in headlamps.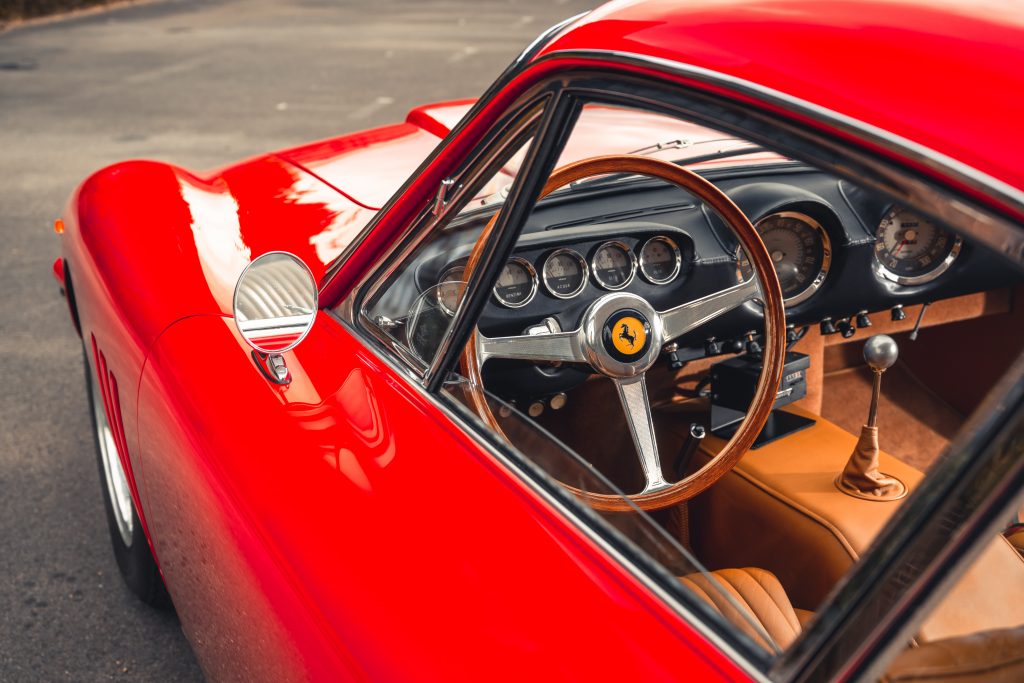 Just a year later the car was sold to Venezuela, but by 1968 it had moved to New York under the stewardship of Richard Trask. He'd keep the Ferrari for nine years, when Terry Kramer bought it. Around this time it's believed further modifications were made (possibly by Tom Meade), such as a more pronounced bootlid spoiler plus some 250GTO-inspired vents in the wings and on the nose. It was then sent to Honolulu, and passed through Collier Theilan's stewardship. By 1979 it was sold to Gerald O'Conner, who put it into storage in 1981 for the next 24 years.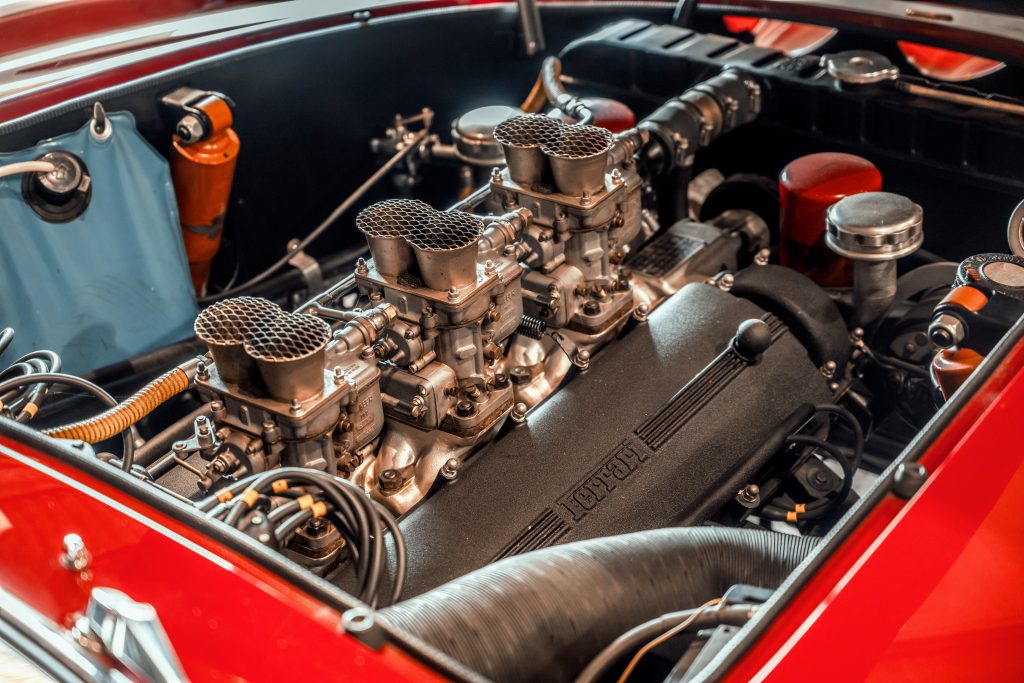 DK Engineering commenced a full restoration to concours standards in 2011, stripping the car down to a bare chassis and body. Moulds, drawings and diagrams were made from a genuine Ferrari 250GTO and precisely scaled to Lusso size for the various louvres and vents. It was then painted in Rosso Corsa, and the mechanical refreshment began in 2012.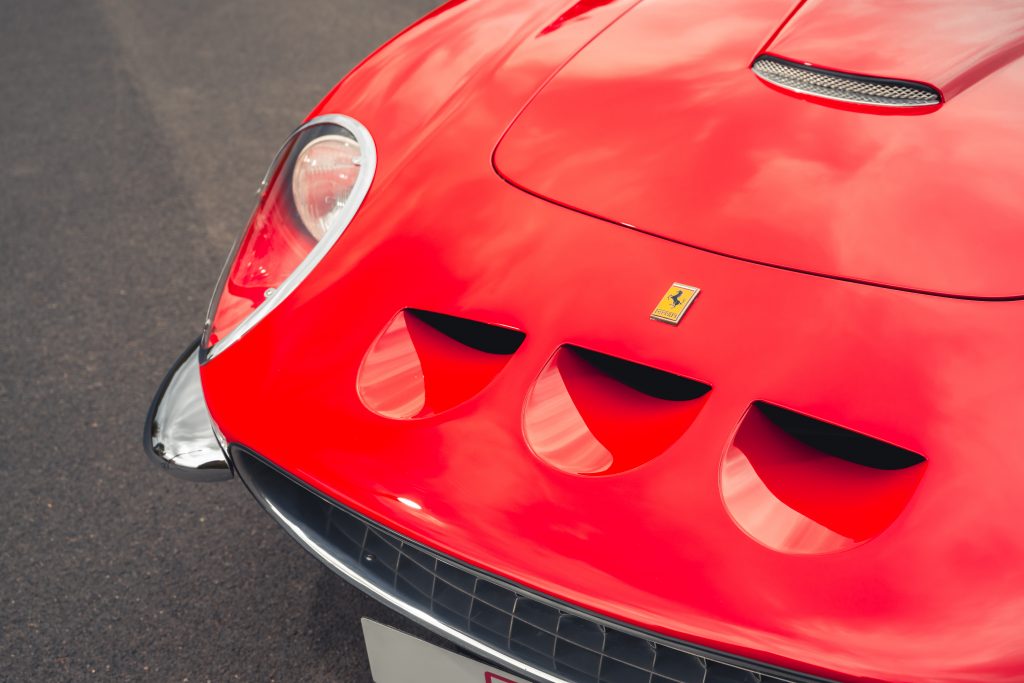 GTO Engineering has looked after the car since then, describing it as "on the button". During its time with GTO Engineering, the owner has upgraded the car with touring-themed additions, such as upgraded seatbelts, luggage straps and mirrors to sit alongside its Brantz machine.
Price on application. More details here.