WORDS: DAVID LILLYWHITE | PHOTOGRAPHY: MATTHEW SEGAL
The Concours of Elegance 2023, which took place at Hampton Court Palace, UK, awarded Best of Show to the stunning Maserati A6GCS Frua Spider of San Diego-based architect Jonathan Segal. The award was voted for by owners of the 90 cars displayed in the main Concours at the Palace.
In a break from recent tradition, the result was announced at nearby Windsor Castle rather than at Hampton Court, before the owners' celebration dinner in the 700-year-old St George's Hall at the Castle. An emotional Jonathan Segal, with wife Wendy, thanked everyone and proclaimed: "Now I'm really playing with the big boys!"
Collector Fritz Burkard, who displayed 12 cars from his Swiss-based Pearl Collection at this year's Concours, was also honoured at Windsor. Meanwhile, long-time supporters of the event Stephen and Camilla Brauer were awarded the Spirit of the Concours award, voted for by the Selection Committee, for their dedication to the Concours of Elegance over past years, not to mention their efforts to keep going when their Peugeot 302 DS Darl'Mat stopped with a puncture on this year's Concours rally in Scotland.
A stunning Aston Martin DBS won the Concours of Elegance Club Trophy, awarded by the Royal Automobile Club.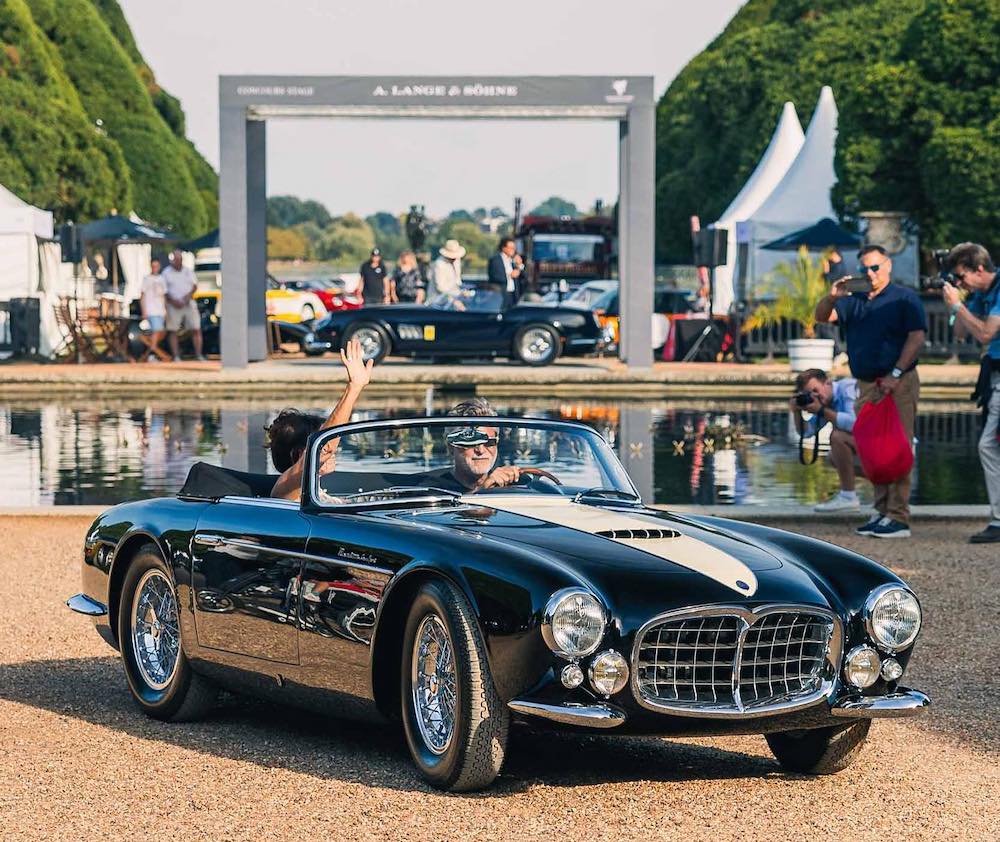 The winning Maserati A6GCS Frua Spider is one of only three such examples built and two still in existence. In 1954, Guglielmo 'Mimmo' Dei, who was the official Maserati dealer in Rome, commissioned a small series of coachbuilt A6GCS/53s, including four Pinin Farina Berlinettas and a single Frua Spider.
Delighted with the results, Dei contacted the Maserati factory in January 1955 and requested two additional A6GCS/53 chassis, which he intended to send to Carrozzeria Frua. These platforms, which were numbered 2109 and 2110, were equipped with special dry-sump A6G/54 engines and delivered to Dei in July 1955. From there, the bare chassis were sent to Frua in Torino.
The A6GCS/53 Spiders commissioned by Dei are widely recognised as being Frua's greatest contribution ever to the art of Italian coachbuilding. Perfectly proportioned and possessing intricate details, these elegant bodies were masterfully designed, mirroring the best qualities of the Maserati chassis that lay beneath.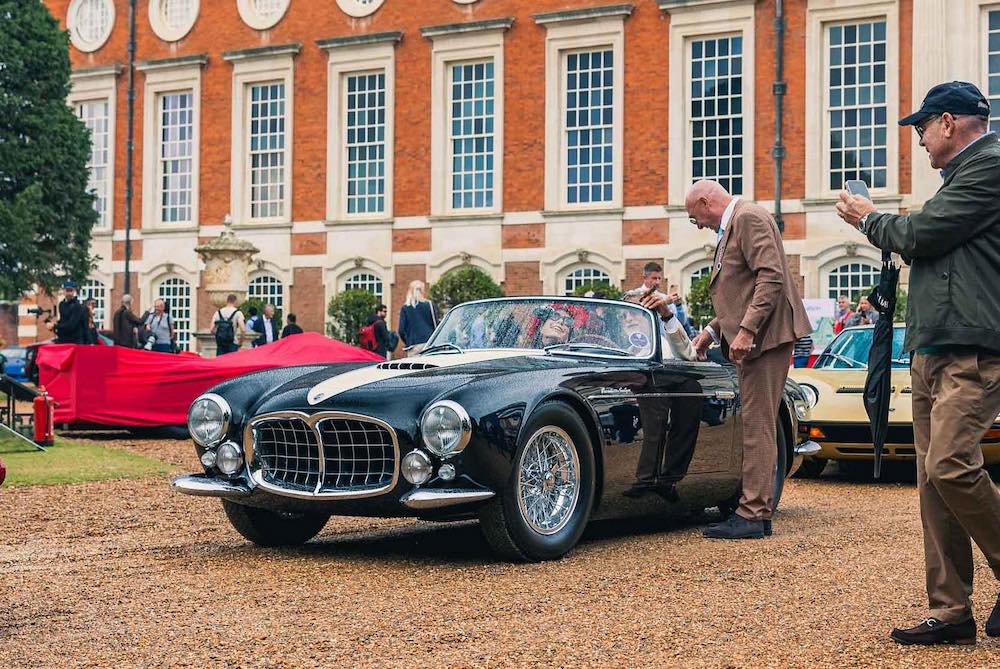 The two A6GCS/53 Frua Spiders were completed in late 1955, and were identical apart from colour; 2109 was finished in red with a cream central strip, while 2110 – the winning car – was finished in banana yellow with a black stripe. Both examples were beautifully turned out and equipped with the finest accessories, including French-made Marchal driving lights and handsome Veglia gauges.
This Maserati is the centrepiece of the owners' collection, and has been previously displayed by prior keepers at Pebble Beach in 1964 and Concorso d'Eleganza Villa d'Este in 2010, where it was awarded Best in Class and the prestigious Coppa d'Oro. Since its impressive outing at Villa d'Este, however, 2110 has not been publicly displayed. After a spot of fine-tuning both aesthetically and mechanically at RX Auto in Vancouver, the car made its 're-debut' into the concours arena at the Concours of Elegance.
Jonathan and Wendy Segal won the prestigious Pegasus Trophy, and will now be considered for the Peninsula 2023 Best of the Best Award, which takes the winners from eight leading concours around the world.
For more on the Concours of Elegance, click here.