Words: Nathan Chadwick | Photos: HJA Group
Any Nissan Skyline GT-R is hot property right now, as the 25-year 'show and display' ruling gets ever closer for the iconic R34 model.
However, it's not just the last of the line Skyline GT-Rs that cause JDM enthusiasts to get hot under the collar. While the R33 model isn't as universally loved as the groundbreaking R32 iteration, nor the R34, certain models stick out – and you're looking at one of those. It's a Nismo 400R – one of just 44 made, and just one of one built in this specification. We'll come to that in a moment, but first let's look at the reason for its existence…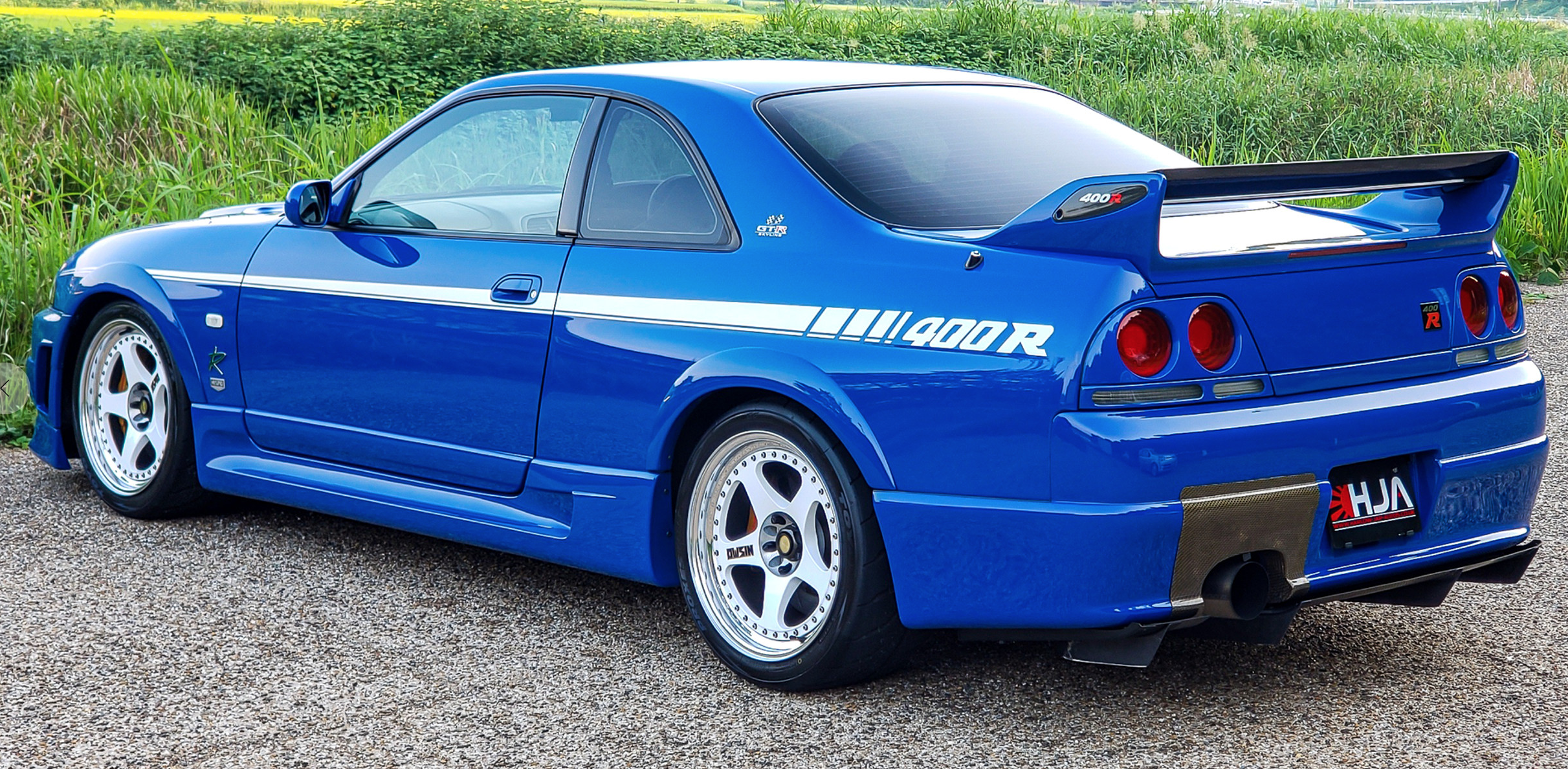 The NISMO 400R took its inspiration from Nissan's attempts at Le Mans in 1995 and 1996. The mists of time – and the heroics from a certain Woking-based hypercar manufacturer – have perhaps obscured Nissan's achievements in the great race. Although firmly the best of the rest behind four McLaren F1s in the LMGT1 class in 1995, car 22 finished a creditable tenth overall with Hideo Fukuyama, Masahiko Kondo and Shunji Kasuya behind the wheel, beating several Ferrari F40s, a McLaren F1 and, critically, a Toyota Supra GT LM, while both GT1 Honda NSXs failed to finish.
The following year was less successful, with one car failing to finish. With a more competitive LMGT1 class, Kazuyoshi Hoshino, Masahiro Hasemi and Toshio Suzuki could finish only 12th in class and 15th overall, but they were the first Japanese entry home.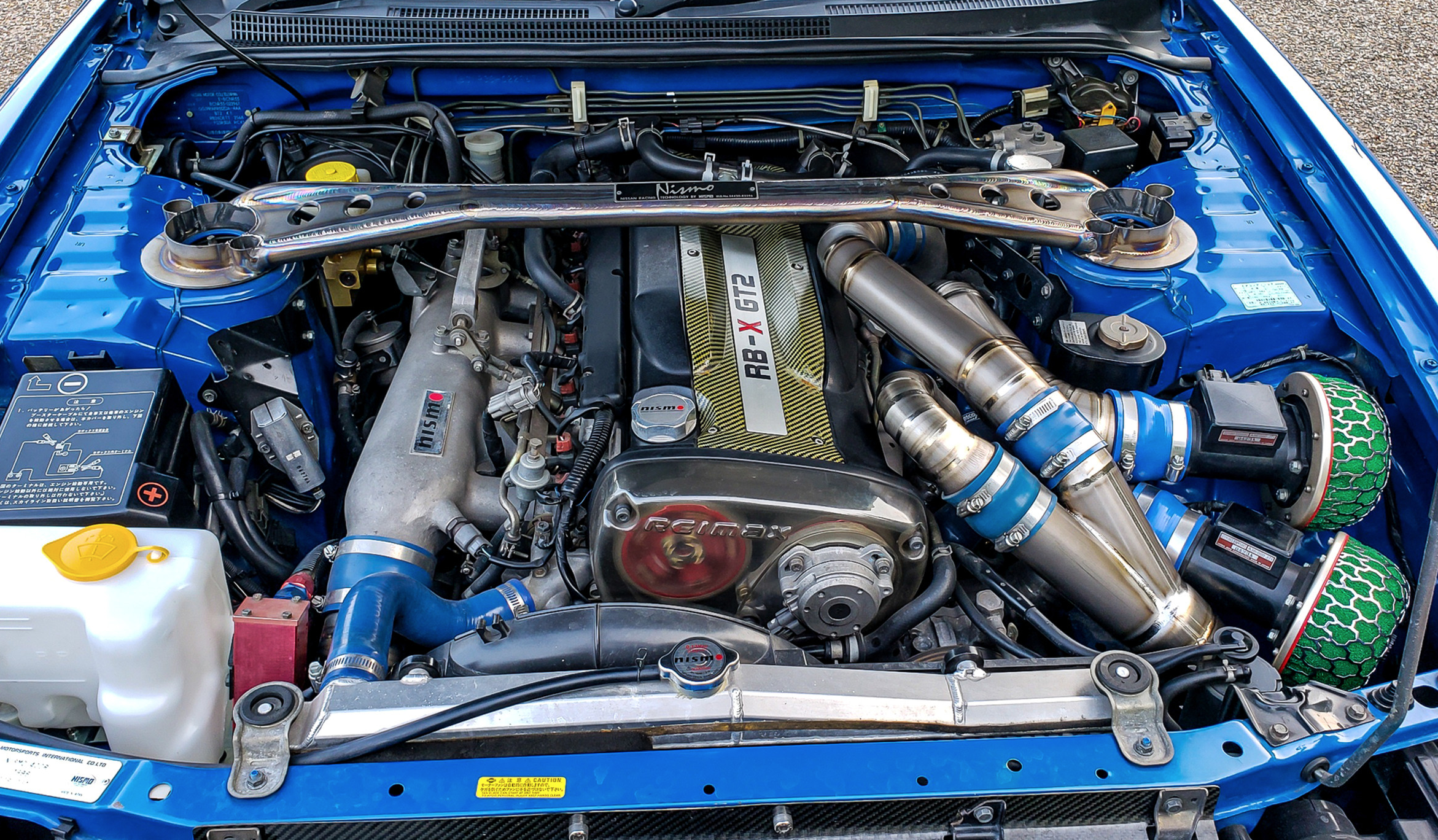 To celebrate the car's achievements, NISMO built a road car heavily related to the racing car. The familiar 2.6-litre RB26DETT straight-six found in most Skyline GT-Rs was removed and replaced with a RB-X GT engine derived from the Le Mans cars, after engineering work by the motor sport department of Nissan's powertrain hub, Reinik. The bored and stroked block is said to produce 395bhp at 6800rpm and 347lb ft at 4400rpm; the former was a hefty increase over the published standard Skyline GT-R's oomph of 276bhp, although this figure was what the Gentleman's Agreement among Japanese manufacturers subscribed to – it's believed most Skyline GT-Rs put out around 330bhp.
Further engine modifications include a more robust crankshaft, larger exhaust manifolds, high-lift camshafts, forged 87mm pistons, stronger condos, upgraded oil system and a raised redline – to a vertiginous 9000rpm. The turbos were replaced with N1-spec items, while the intercooler was enlarged. A twin-plate clutch replaced the standard item. While a top speed is unknown, the twin-turbocharged straight-six could zip the car to 60mph in four seconds.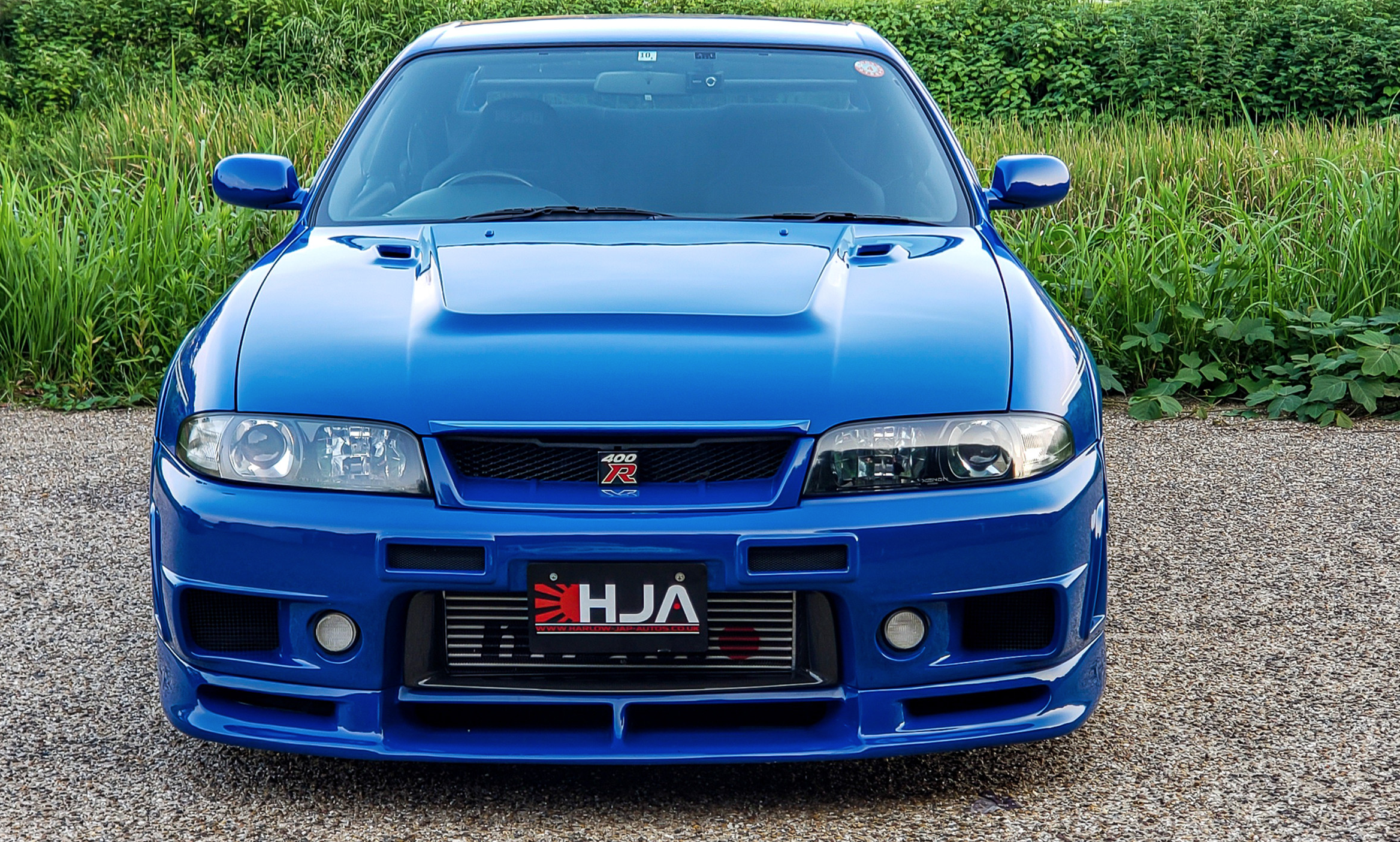 To contain the extra power and torque, and lighten the car, Nismo fitted a carbon driveshaft (cutting weight by 50 per cent), a strut brace crafted from titanium, an adjustable carbonfibre rear wing and bonnet, and forged three-piece alloy wheels. The track was widened by 50mm, meaning a much wider rear bodywork that also allows for greater coolings. The NISMO 400R sits 30mm lower than standard Skylines, and rides on stiffer bushes and Bilstein dampers. The car retains its active limited-slip differential and rear-biased ATTESA E-TS Pro all-wheel-drive system.
It's a very rare car, and asking prices have accelerated almost as quickly as the car itself. HJA Autos is currently retailing a 'normal' NISMO 400R for £1.6m, as we've reported on before. The car you see before you is even more special, however.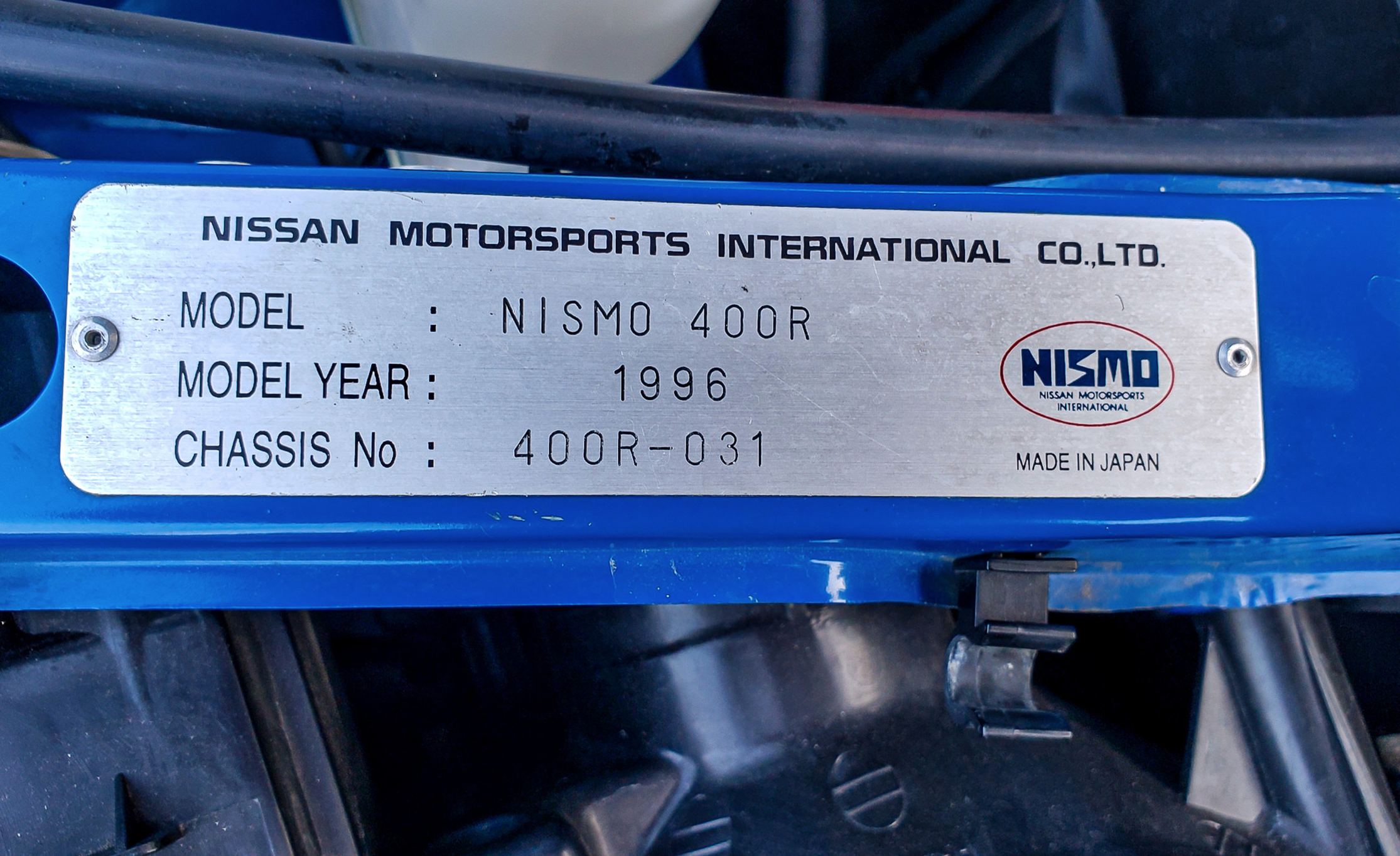 That's because NISMO wasn't the only part of the Nissan empire to celebrate its Le Mans exploits. Nissan itself brought out the LM limited edition in May 1996 to celebrate NISMO's entry into the race. Just 188 were made, all finished in Champion Blue (BT2). Production was split between 86 normal GT-Rs and 102 V-Spec models. Exterior hue aside, changes included a bonnet splitter lip, trim additions on the C-pillars and a carbon rear spoiler blade. Prices for these are getting on for R34 GT-R money, with £185,000 necessary for one example from HJA Autos.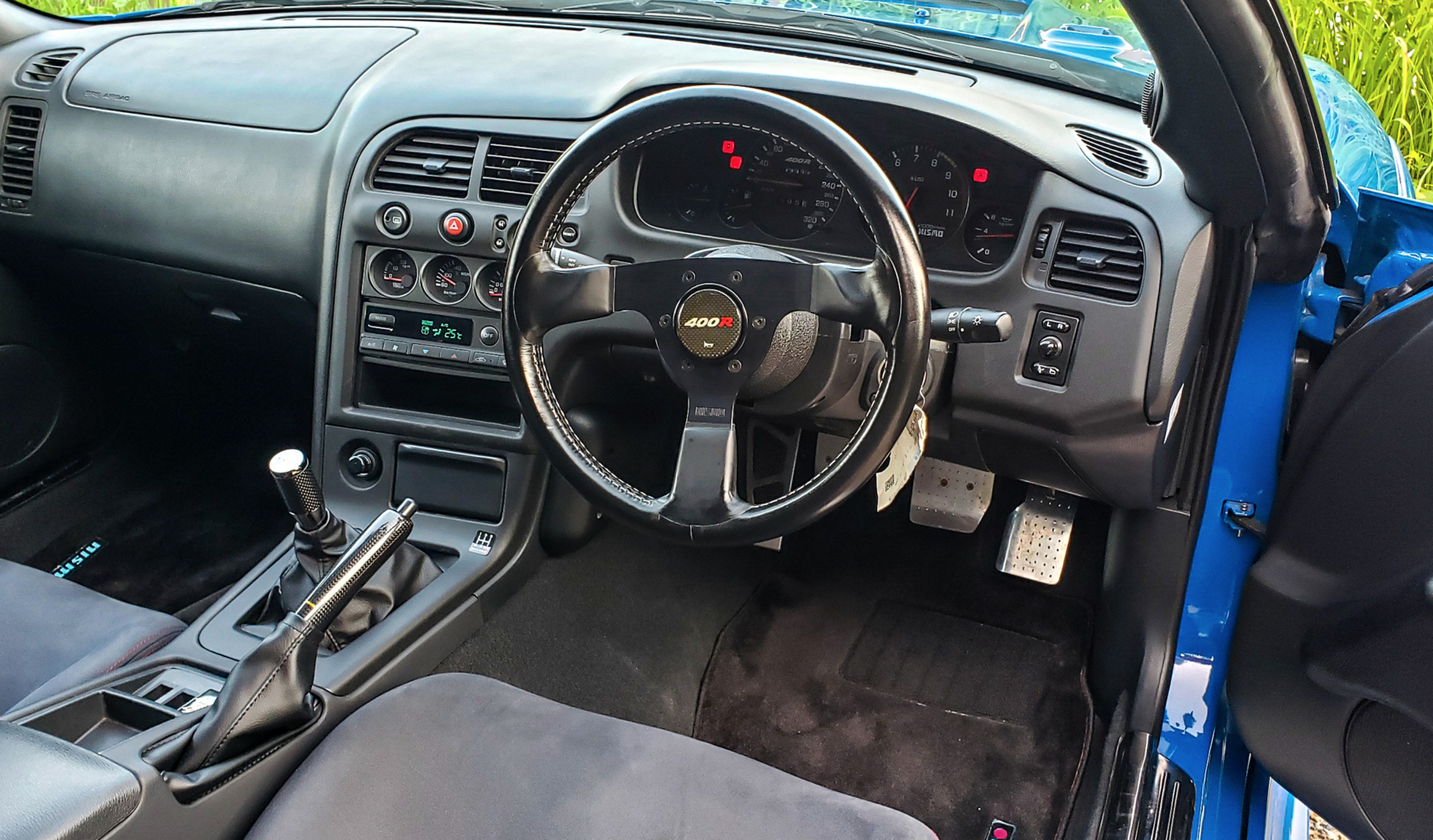 This makes this combination of rare things, very rare. In fact, it's believed that this is the only R33 GT-R LM to be converted to NISMO 400R specification. Details on the car are scarce, but it is the 31st car built on a V-Spec LM Limited base, and still features its original factory Champion Blue paintwork. It's covered 56,665km, and comes with its original NISMO book and 400R key.
HJA Autos has yet to release a price for the car, but given a 'normal' NISMO 400R will set you back £1.6m, you can expect to pay somewhat more… More details can be found here.