WORDS: ELLIOTT HUGHES | PHOTOGRAPHY: SIMEONE FOUNDATION AUTOmotive MUSEUM
Dr Fred Simeone, the leading neurosurgeon and car collector, passed away aged 86 on Saturday, June 11 at Pennsylvania Hospital – the very place where he saved countless lives during his long and successful career in medicine.
Fred's passing also happened to occur on the weekend of this year's Le Mans 24 Hours – a race that meant a huge deal to him and from which much of his world-leading collection is derived.
In automotive circles, Fred was best known for the founding of his eponymous Simeone Foundation Automotive Museum in 2008, having retired as a neurosurgeon. The poetic coincidence of Fred's passing on the Le Mans weekend was not lost on his colleagues from the museum:
"We do find comfort and meaning in the fact that our friend passed in the midst of his beloved Le Mans," read a Simeone Museum statement. "We know his spirit is now eternally driving along with the legends he considered to be his heroes."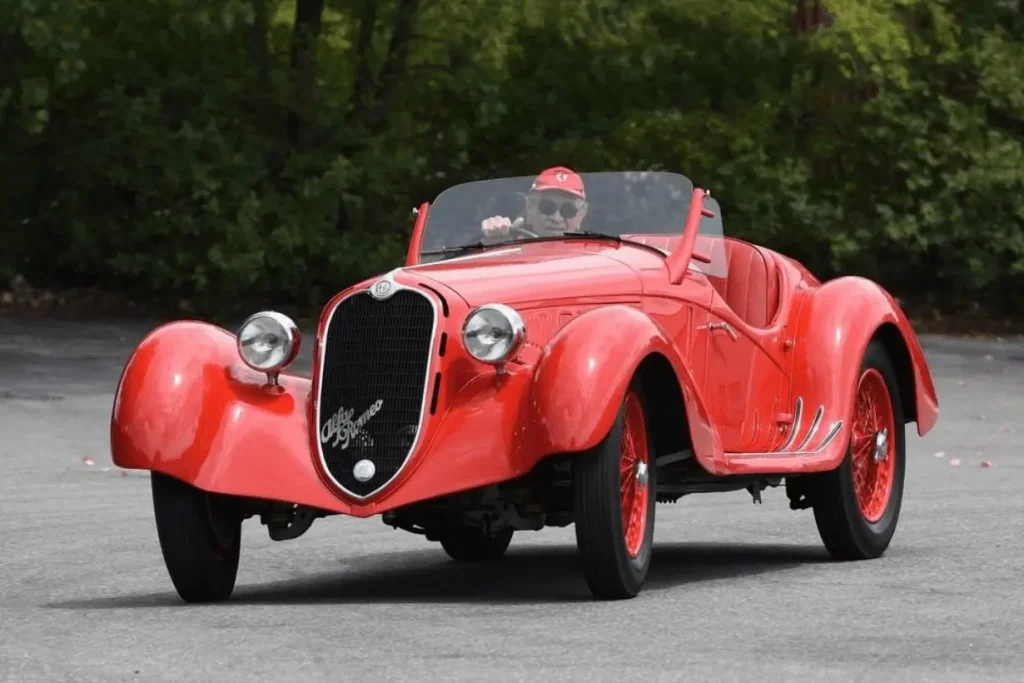 Fred's passion for cars began when he received an unrestored and non-running Alfa Romeo 6C 2500 from his father as his first car. This was passed on to him as a way of keeping him off the road for a few years longer than normal while it was mechanically and aesthetically restored.
Unfortunately, Fred never managed to get the Alfa Romeo running properly and it frequently broke down. He recalled that this was often a source of embarrassment, because he had to walk dates home as his Alfa sat stricken by mechanical maladies at the side of the highway.
Rather than deter Fred's interest in classic cars, the cantankerous Alfa ignited a lifelong passion for automobiles that culminated in an 80-car collection that took 50 years to build. The oldest car, a Renault 34/45 Vanderbilt Racer, dated back to 1907.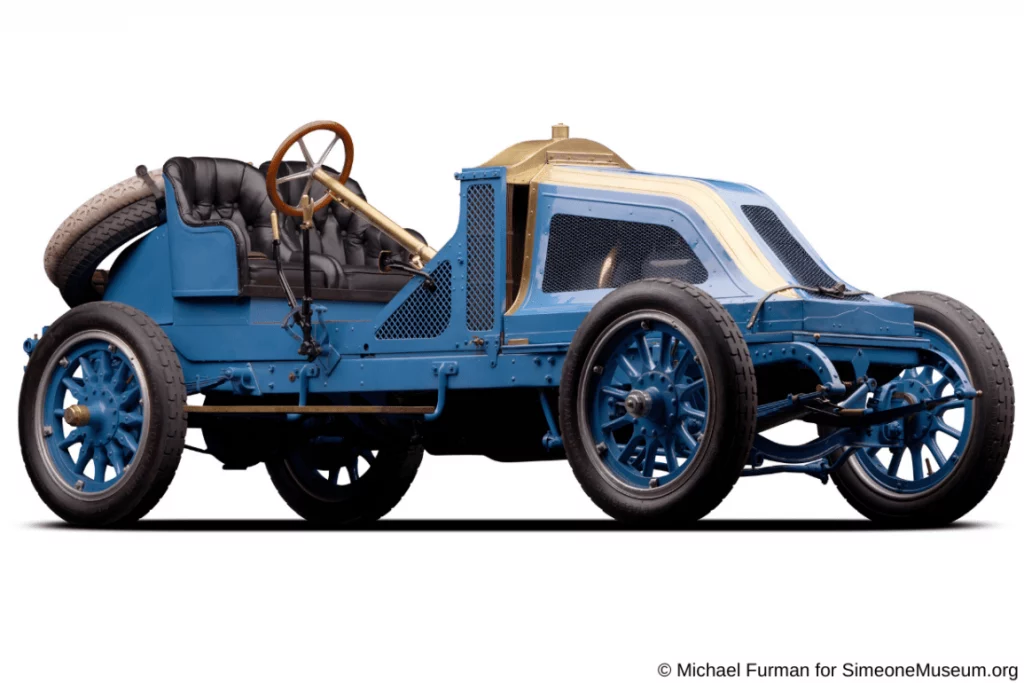 In truth, the seeds of Fred's love for cars were sown by his father in childhood well before he received the keys to his Alfa Romeo. Fred's dad was also a physician, and young Fred would accompany him on house calls and punctuate those trips with opportunist trips to scrap yards.
One such scrap-yard visit yielded something incredible; one of only three Duesenberg 183 race cars that competed in the French Grand Prix in 1921. The Duesenberg sat in the Simeone garage in bits for decades, before being revisited by Fred after the passing of his father.

Restoration was one area in which Fred and his father differed. Unlike his dad, Fred shunned the notion of fully restoring a vehicle and became known for keeping his own in as-found condition. He had the Duesenberg fully restored as a touching tribute to his father.
The vintage Renault and Duesenberg remain in the Simeone Museum to this day, and are joined by a host of other legendary machines that possess incredible competition pedigree. These include a Shelby Cobra Daytona Coupe, Ford GT40 MkIV, Porsche 917LH, Ferrari 250P and Mercedes-Benz 300SL. Fred's favourite? A stunning 1938 Alfa Romeo 8C 2900B MM that won the 1938 Mille Miglia.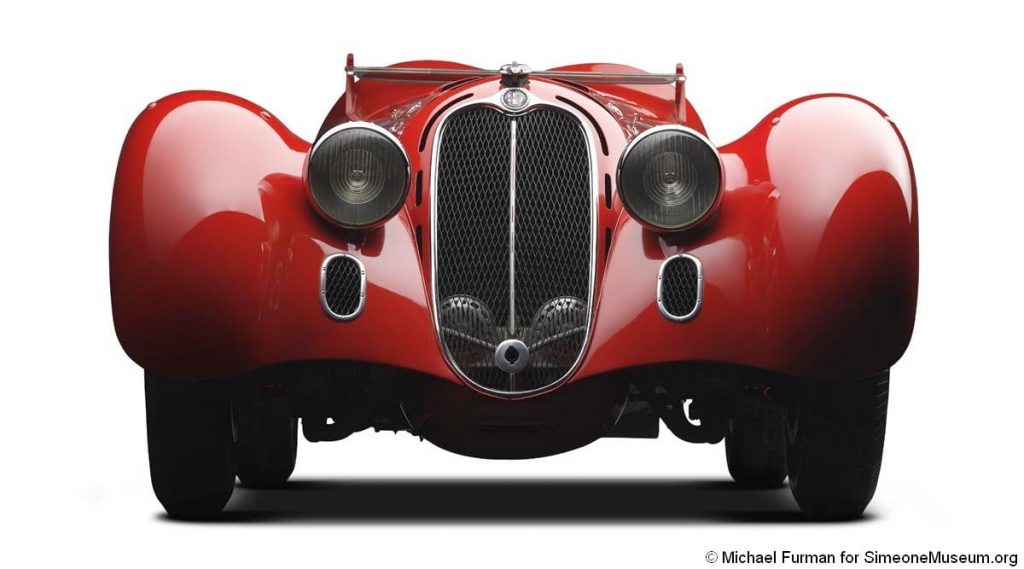 Despite the immense value of such models, the vast majority of them are regularly driven in the museum's many demonstration days at its on-site autocross track. All are consistently maintained in running condition.
Fred was a great friend to Magneto, and before he passed away there were plans to feature more of his collection in future issues. TV's Chasing Cars star Wayne Carini summed up his qualities on social media:
"I was deeply saddened to learn of the recent passing of Dr Fred Simeone. Fred was a man of many extraordinary skills: a noted neurosurgeon, a deeply curious historian and a highly informed collector of important cars, just to name a few. More importantly, though, Fred was always eager to share his gifts and his knowledge with anyone who shared his passions. Whether through his museum, or his extensive archives, Fred made automobile history come alive to young and old alike. His cars were not just static exhibits, but rather live examples of automotive history that he would routinely demonstrate to the public. His friendship, compassion and enthusiasm will be deeply missed by me and many others."
There will be a public service for Fred at the museum Thursday June 16, 3-7pm.