Words: Richard Heseltine | Photography: Ferrari
He was a giant in Ferrari lore, but Mauro Forghieri remained a model of humility to the end. The former technical chief, who died aged 87 on November 2, 2022, helped to guide the marque to seven World Constructors' titles, four drivers' gongs, and 54 Grand Prix victories. He was a Ferrari staple despite a career that included its fair share of troughs as well as peaks. Nevertheless, it would be incorrect to label him an engineer whose sphere of influence lay only within Formula 1. This remarkable man had a very full plate during his 27 years with the marque, responsibilities being heaped upon him. So much so, he admitted to the author that he resigned three times before he finally walked.
Forghieri was born in Modena, his father Reclus having departed for France and then the UK during World War Two because his liberal leanings were frowned upon by Benito Mussolini's fascist regime. Forghieri Sr was a good friend of Enzo Ferrari, having worked for Scuderia Ferrari during the late 1930s when it fielded Alfa Romeos, and he reconnected with Il Commendatore at the end of hostilities. Young Mauro studied mechanical engineering at Bologna University and graduated in 1959, his field of interest spanning everything from furniture design to aerodynamics. "A bumblebee knows nothing about the laws of aerodynamics, and yet he flies," he was wont to say.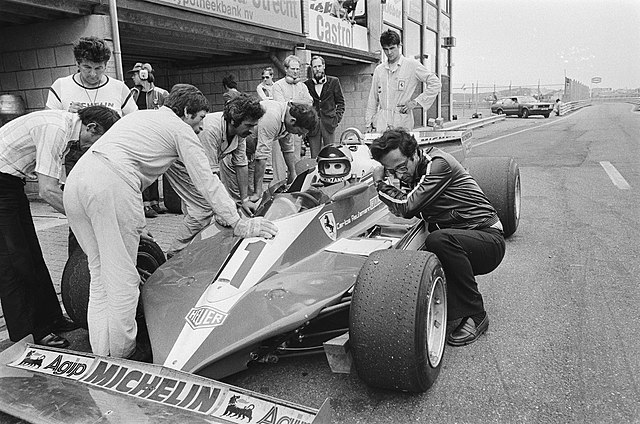 He was also fascinated with gas-turbine engines, and hoped to emigrate to the US and further his knowledge working for a manufacturer. Forghieri applied to firms in North America and, while he awaited a response, he received a call from Ferrari asking him if he might be interested in what years later he called "a summer job". On arriving at the firm in 1960, he worked initially in the engine-test department, learning the ropes from seasoned professionals. However, the famous 'palace coup' in late 1962 claimed the Scuderia's brains trust, the upshot being that Forghieri was summoned to see the boss. At a stroke, he was appointed technical director. He also found himself acting as 'sporting manager', if only intermittently.
Forghieri told F1 Racing in 2014: "I considered engines to be my speciality, but I worked a lot on chassis, too. Back then it was possible to do that: roles weren't pigeonholed in the way they are now… I learned from some very good people when I first joined Ferrari, and I soon found myself being promoted – but by accident: one by one, a number of engineers left as a result of various disagreements, mostly with Enzo Ferrari's wife… Then Enzo called me and said: 'Mauro, you're in charge of the Gestione Sportiva.' It was 1963 and I was 26 years old. I said to him 'With the greatest respect, are you mad?' He said he was serious, and we made an agreement."
Forghieri belied his inexperience to develop further iterations of the Carlo Chiti-designed V6 engine, and in May 1963 he produced a completely new car with a lighter chassis, redesigned rear suspension and Bosch fuel injection. Then, for 1964-65, he initiated the 1.5-litre V8 and flat-12 Grand Prix units, John Surtees claiming the 1964 drivers' title in the Tipo 158 along the way. Not only that, Forghieri oversaw a raft of sports-prototypes, and while very much a hands-on engineer, he was also responsible for hiring and firing. He helped keep the show on the road within a firm that was often feudal and ridden with factions.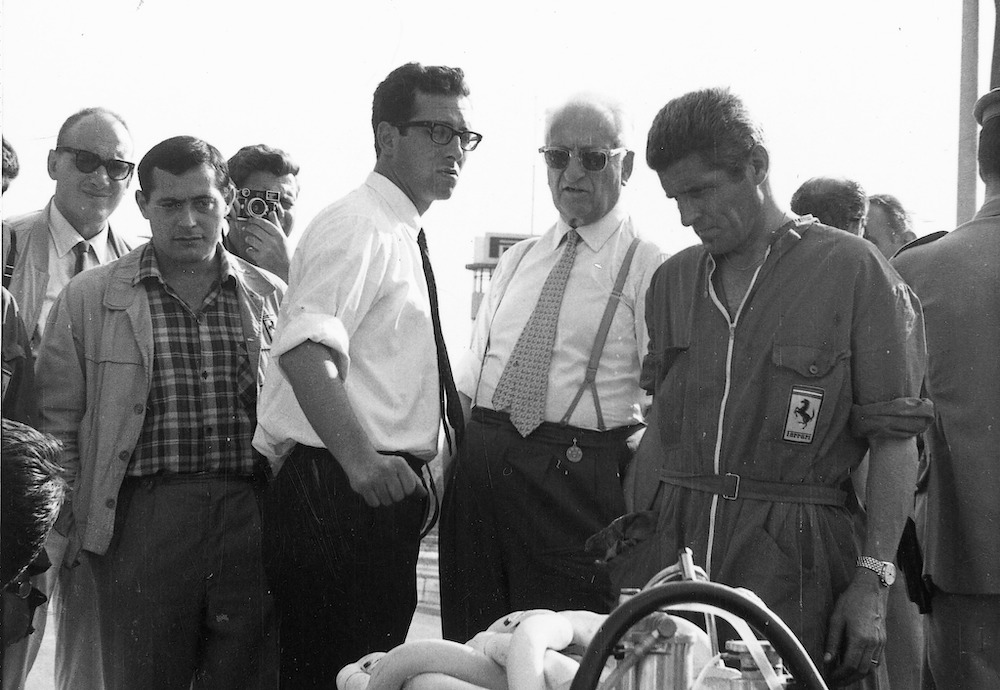 The first of the 312-series Ferraris arrived in 1966, most subsequent 312T in their many flavours serving Scuderia Ferrari well, with Niki Lauda claiming the drivers' crown in 1975 and '77, and Jody Scheckter in 1979. The same period also saw constructors' titles accrued in 1975-77 and '79. The 1980 season with the T5 was a disaster, though, with three fifth places being the team's best (well, least worst) performances. The car proved so uncompetitive that Scheckter failed to qualify for the Canadian Grand Prix, but Forghieri's efforts had by now been diverted to developing a 1.5-litre turbo V6 for the following year. 
With only the occasional hiatus, Forghieri's reign as technical director lasted until the end of 1984, when he absolutely, categorically resigned. However, parent firm Fiat insisted he stay on, but this time heading the advanced engineering department. It was here that he devised what ultimately became the four-wheel-drive 408 4RM prototype supercar, the second of which featured a composite body glued to an aluminium skeletal inner structure. He jumped ship in 1987 to form Lamborghini Engineering under new owner Chrysler (he was recruited by president of the smallest of Detroit's Big Three, Lee Iacocca), and remained technical director to December 1991.
One of Forghieri's great regrets was that Lamborghini didn't follow through and race the Formula 1 car he designed during his tenure, although it did ultimately appear under the guise of Modena Team in 1991. Its form was undone by a crippling lack of funding, the squad folding that same year. Lamborghini's V12 F1 engine also powered Lotus, Ligier and Lola/Larrousse challengers in period, although wins proved elusive. On leaving Sant'Agata, Forghieri changed tack completely, designing a battery-powered electric van for the Italian National Electricity Board, before joining Bugatti Automobili SpA in May 1993.
He remained with the brave if calamitous start-up until December of the following year, going it alone thereafter to establish his Oral Engineering consultancy. Forghieri continued to work for OEMs on road- and racing-car projects well into his 70s, while quietly enjoying his role as a silverback in Ferrari's expansive backstory at marque events. Despite his name being inextricably linked with Formula 1, the 330 P4 sports-prototype remained the favourite of all the many racing cars he helped bring to life. He also admitted to being fond of the 275GTB, a car that he didn't design but which he helped make work. But then, as the great man was want to say, most great breakthroughs are born of rectifying mistakes.