WORDS: JEREMY TAYLOR | PHOTOGRAPHY: CHARLIE MAGEE
The snow-capped mountains of the Scottish Highlands are a long way from the sunnier climes of Sant'Agata, Italy. The spiritual home of Lamborghini is an epic 1419-mile drive from Braemar – assuming travellers can still get into fortress Britain by the time you read this.
It's December and the company is hosting a driving tour on the doorstep of the Queen's Balmoral Estate. The route includes both the high and the low roads, extracting maximum fun from a fleet of raucous Lamborghinis.
This event could have been designed to highlight what will be missing when the sale of new combustion-engined vehicles is outlawed in 2030. Offered in a typically tutti-frutti display of Lambo colours, the dozen or so cars combined boast more horsepower than a small Scottish town.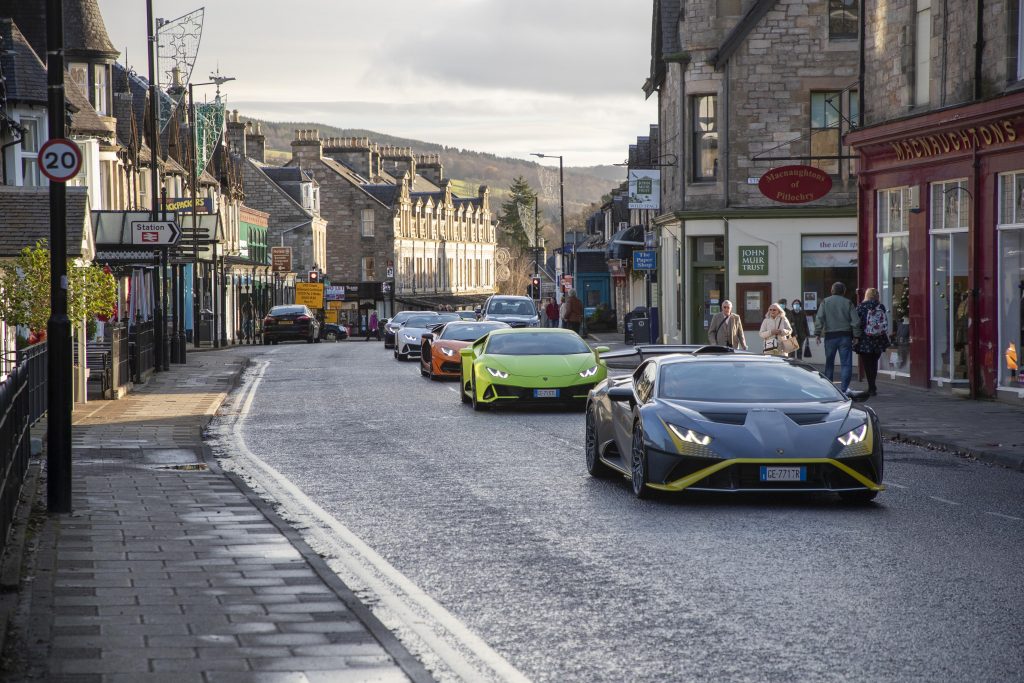 Among them is an Aventador SVJ, a whirlwind of different Huracáns – including the STO road-legal Super Trofeo racer – and special edition Urus Capsule cars, with bling interiors to match the paintwork. Only the Sián, the company's £2.5 million, limited-edition hybrid hypercar has failed to make the journey, together with the sold-out new Countach.
Roaring up the glen, a trio of V8, V10 and V12 engines is providing a turbocharged soundtrack more awe-inspiring than Braveheart in full charge. So why has Lamborghini chosen now to offer a few more teasers on its all-electric future?
"We have invested heavily in our Italian factory so that all our cars will be hybridised by 2023 or 2024," says new regional director, Francesco Cresci. "The first, fully electric model will arrive before the 2030 deadline and it is likely to be a four-seater."
Lamborghini CEO, Stephan Winkelmann, has already confirmed that new EV model will be a two-door GT with a 2+2 set-up that looks like no other Lambo. But delivery is still behind Ferrari, set to launch its first EV in 2025.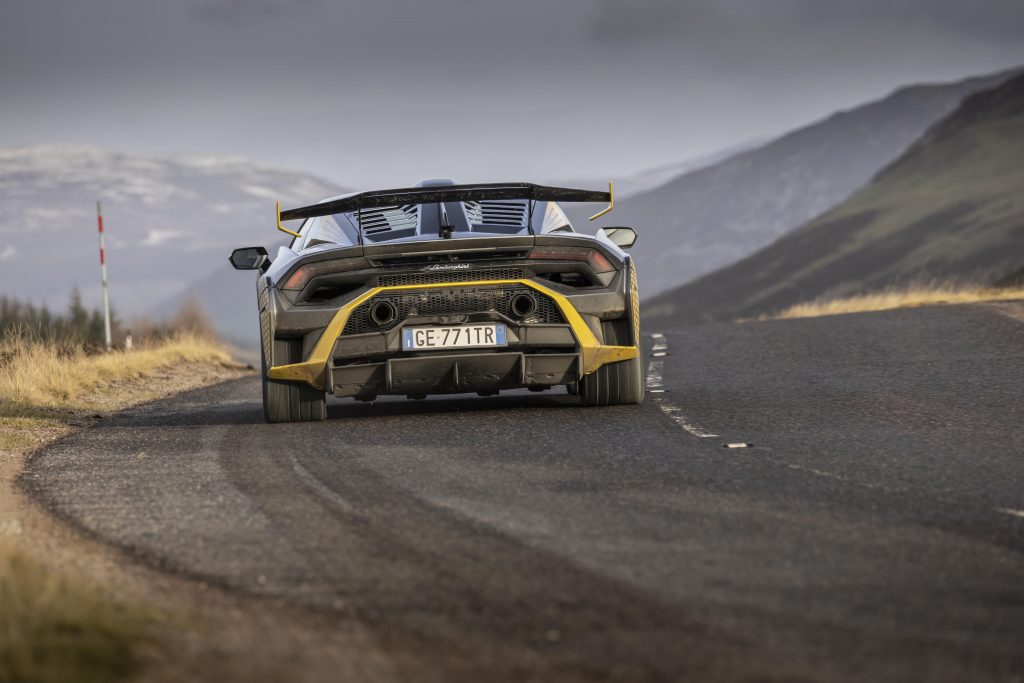 "We will offer a new breed of supercar. It takes time to produce a special car that has the emotion and characteristics of a Lamborghini – a car that can offer a driver experience like no other," says Cresci.
"It's true the special exhaust sound you hear driving around Scotland will be no more, but people will get used to a new way of driving."
Cresci says that being part of the VW Group has been a huge advantage in the development process at Lamborghini, with plug-in hybrid replacements scheduled for both the Huracán and Aventador, plus a heavily revised Urus. "That has made our life a lot easier. We are able to draw on the Group's know-how. However, we are not a mass-market producer – that's not what Lamborghini is about."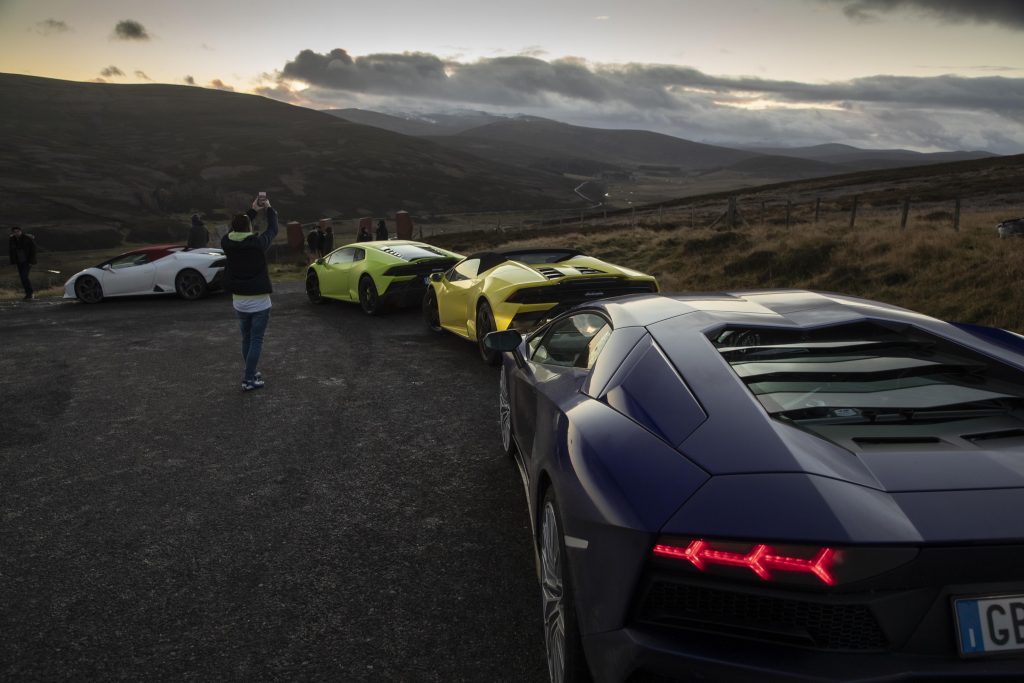 Interestingly, Cresci says the average annual mileage for an Aventador is under 2000 miles. Huracán drivers cover 4000 miles, while only the family-friendly Urus breaks into five figures. "That helps us with our electrification plans. Our customers drive less but they will have more than enough range for a weekend away."
Expect a few uber-expensive, spin-off supercars, too, before the first hybrid arrives. Lamborghini, the master of high drama and big-engined cars, will likely then end its era of ICE cars with a noisy, throaty bang.
If you liked this, then why not subscribe to Magneto magazine today?