WORDS: ELLIOTT HUGHES | PHOTOGRAPHY: SSEC
California's new Segerstrom Shelby Event Center (SSEC) officially opened on October 14, 2021. After a successful first month, the SSEC has announced it will hold a Grand Celebration on January 20, 2022. Located at Whatney, Irvine, the 41,000 sq-ft SSEC is home to 83 of the world's rarest Shelby automobiles, and it is the fourth largest collection in the US.
Enthusiasts, SSEC founders and philanthropists Ted and Rae Segerstrom were responsible for curating the collection, and they will be joined by fellow philanthropist, model and entrepreneur Kathy Ireland at the Grand Celebration ceremony.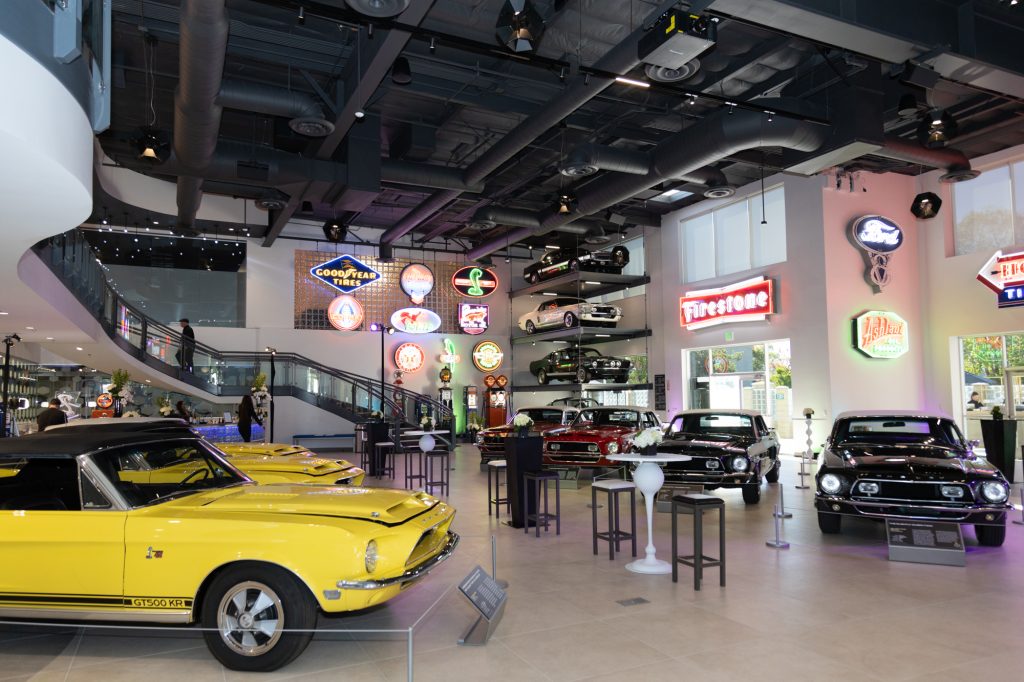 "The event centre and museum have been a labour of love for both of us," said the Segerstroms, who acquired the SSEC building in 2016, before starting renovations and refurbishments in 2019. The final design of the building was created by the renowned specialist The Scenic Route.
"It has been a dream of ours since 2009 to create a place of celebration, education and preservation of Shelbys, and we are extremely excited to open the doors to the public and share the love and passion we have for Carroll Shelby," the Segerstroms explained. "We first met Carroll in 2004, and we were fortunate enough to see him at various events throughout the years and get to know this iconic man."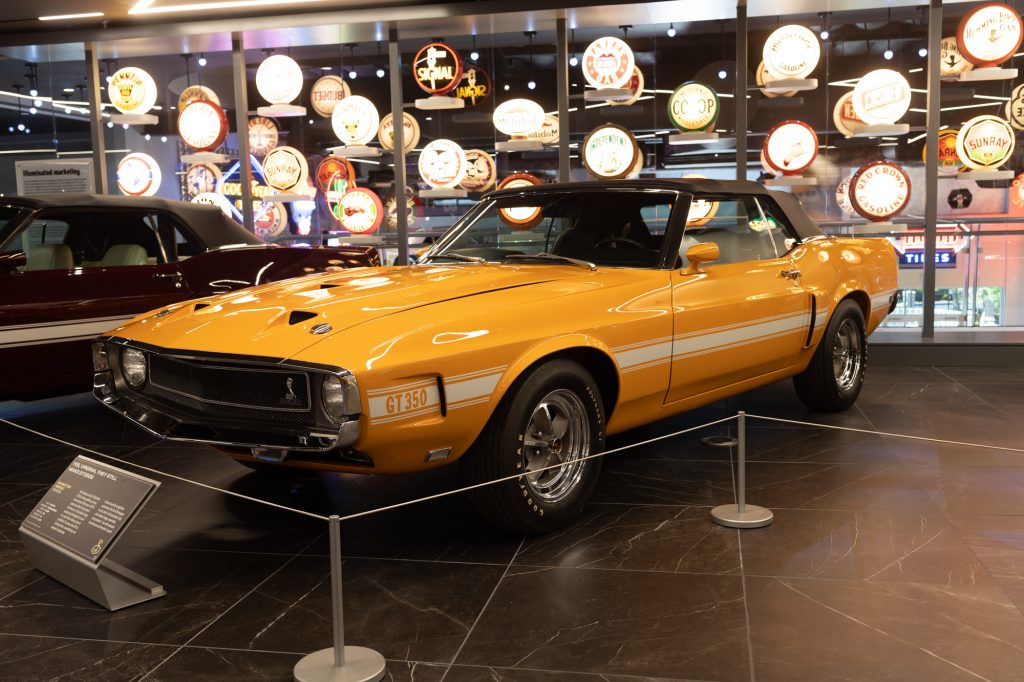 The incredible array of Shelbys under the SSEC's roof boasts the three Cobras with the lowest production serial numbers in history, including chassis #1002, which was personally signed by Carroll. Also included is one of only two 1968 Shelby GT500 KR Convertibles, one of four 1966 Shelby GT350 Factory Drag Cars and a one-of-a-kind 1969 Shelby GT500 in Jade Black. 
Proceeds from the SSEC will further the charitable causes supported by Kathy Ireland and Ted and Rae Segerstrom, particularly the Carroll Shelby Foundation, Shriners for Children Medical Center – Pasadena, and the National Pediatric Cancer Foundation. 
For more information and opening times for the Segerstrom Shelby Event Center, click here.
If you liked this, then why not subscribe to Magneto magazine today?