WORDS: ELLIOTT HUGHES | PHOTOGRAPHY: LAND ROVER AND AUTHOR
Snow has an irritating habit of turning up several months too late in the UK. Long after the Chrismas eggnog, wrapping paper and dodgy jumpers have been put away, a blizzard arrives that grinds the country to a halt.
Luckily for me, however, this year's final flurry of snowy inconvenience coincided with a weekend loan of a 2022 Land Rover Defender 90 D300. Perfectly specced in Tasman Blue with steel wheels, the Landie – unlike my hot-hatch daily driver – looked right at home with a thick layer of flakes on its Tonka toy-esque bodywork.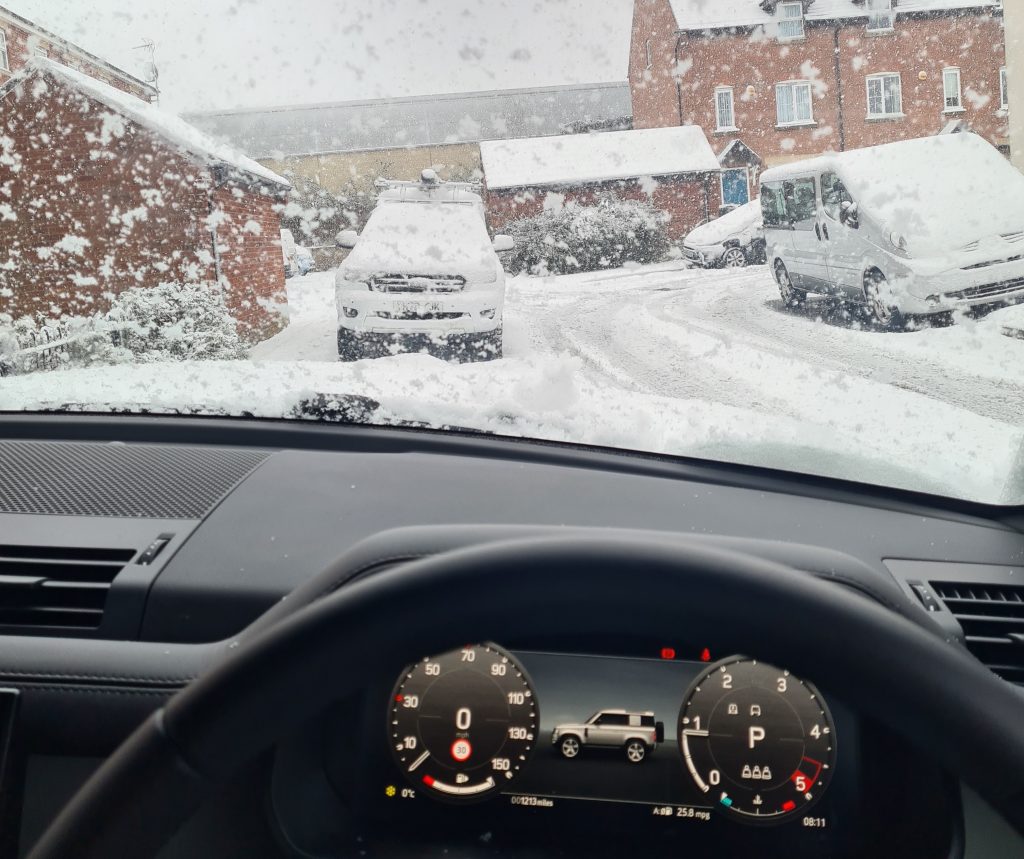 The plan was to drive 114 miles north to the marque's experience centre in Skipton, North Yorkshire. It was here that I would explore the off-road capabilities of what is possibly the most important vehicle Land Rover has ever produced. But first, there was the matter of actually getting there.
Granted, a long, snowy drive primarily on dual-carriageways was hardly reminiscent of the G4 Challenge, but this is precisely the sort of journey that many people would rightfully think twice about in a regular car – particularly if it's rear-wheel drive. 
Open the surprisingly large driver's door, and you're greeted by an interior that strikes a fine balance between the utilitarianism of the pre-2016 Defender and the more refined, luxurious atmosphere of the marque's more recent offerings.
The dashboard is dominated by an exposed structural beam that harkens back to the original's, and the interior surfaces are finished in a combination of hard-wearing rubber and soft-touch plastics that feel functional yet premium. Leather-upholstered seats, steering wheel and shifter continue that theme, complemented by a Meridian sound system and an 11.4in touchscreen.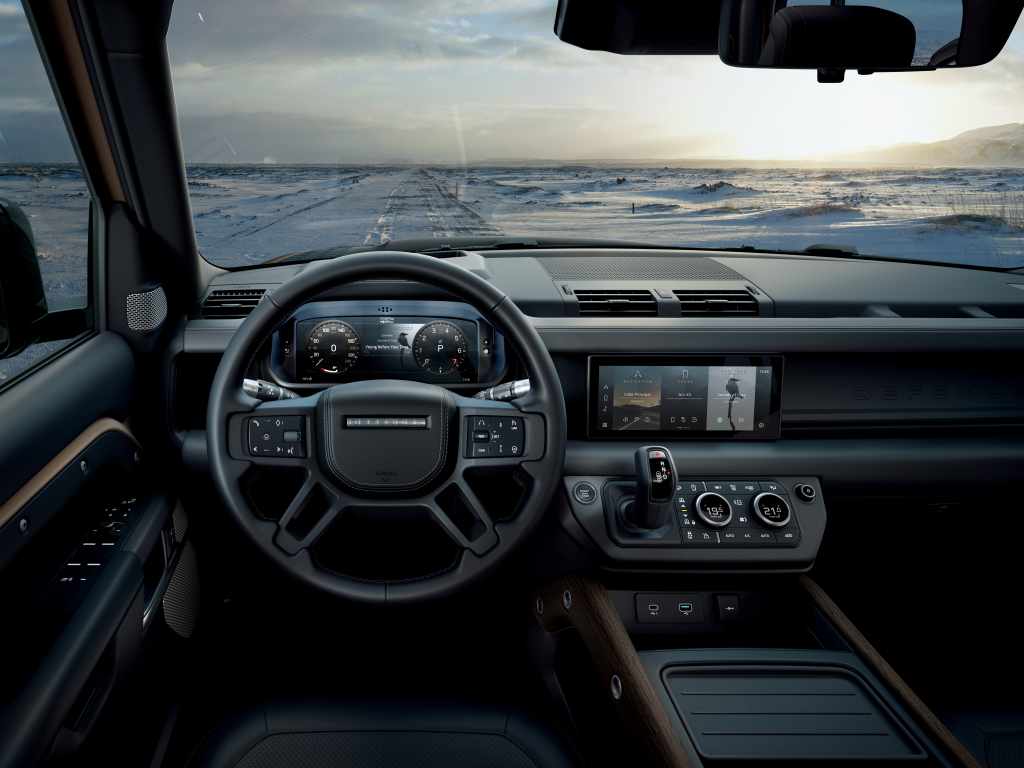 I warmed up by enabling the heated seat and steering wheel, and primed the sat-nav. The screen was cleared of snow and ice with one sweep of the wipers, thanks to the heated windscreen and optional heated washer jets. It was then simply a case of selecting Drive and heading on my way, forgetting all about the annoying winter ritual of de-icing the car with an unused credit card.
Land Rover's mild-hybrid diesel 3.0-litre straight-six is excellent. Refined, smooth and responsive, it revs almost like a petrol unit and feels more powerful than the 245bhp on the spec sheet suggests. This is largely down to the fact that 420lb ft of torque is available at just 1250rpm, thanks to an electric supercharger that fills the torque gap until the twin turbos spool into action.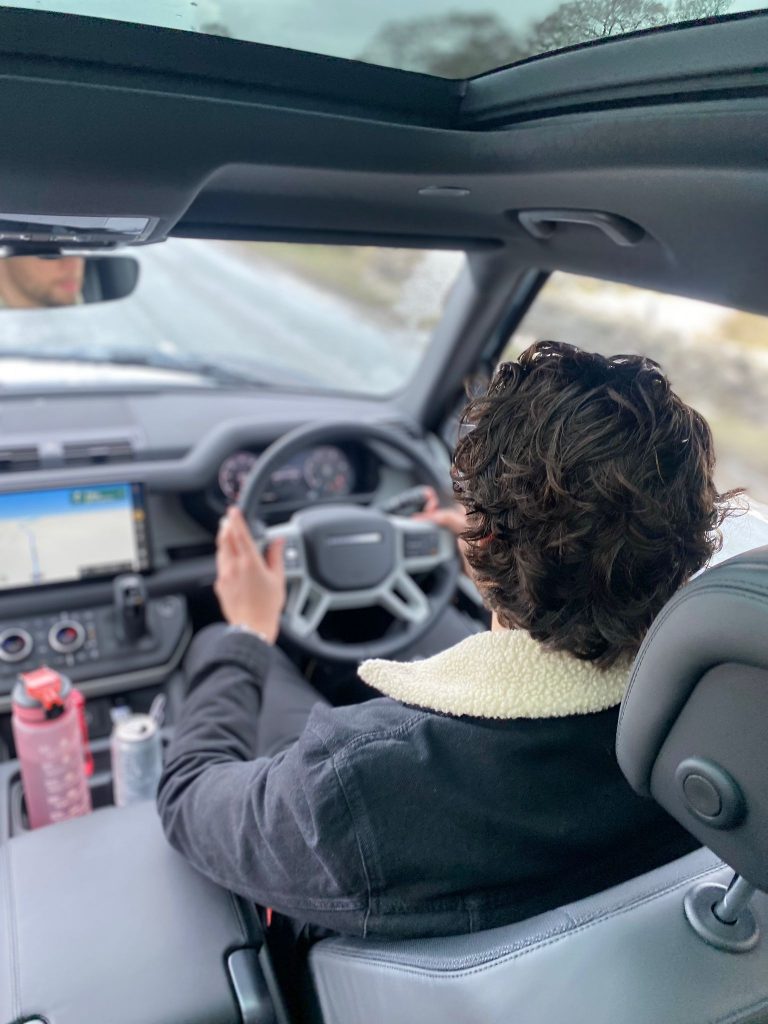 The combination of this engine with the excellent ZF eight-speed automatic transmission and radar-guided cruise control makes the Defender a surprisingly competent motorway cruiser. So, too, do a commanding driving position, independent air suspension and blind-spot-monitoring wing mirrors. There's a fair amount of wind noise at high speeds, but that's to be expected from a boxy off-roader.
It's really no wonder that this Defender was so controversial when it was revealed to the world back in 2019: the complicated engine, 85 ECUs-worth of electrickery and an aluminium monocoque chassis, mean it bears no resemblance to the rudimentary design of its predecessor, with its ladder chassis and beam axles.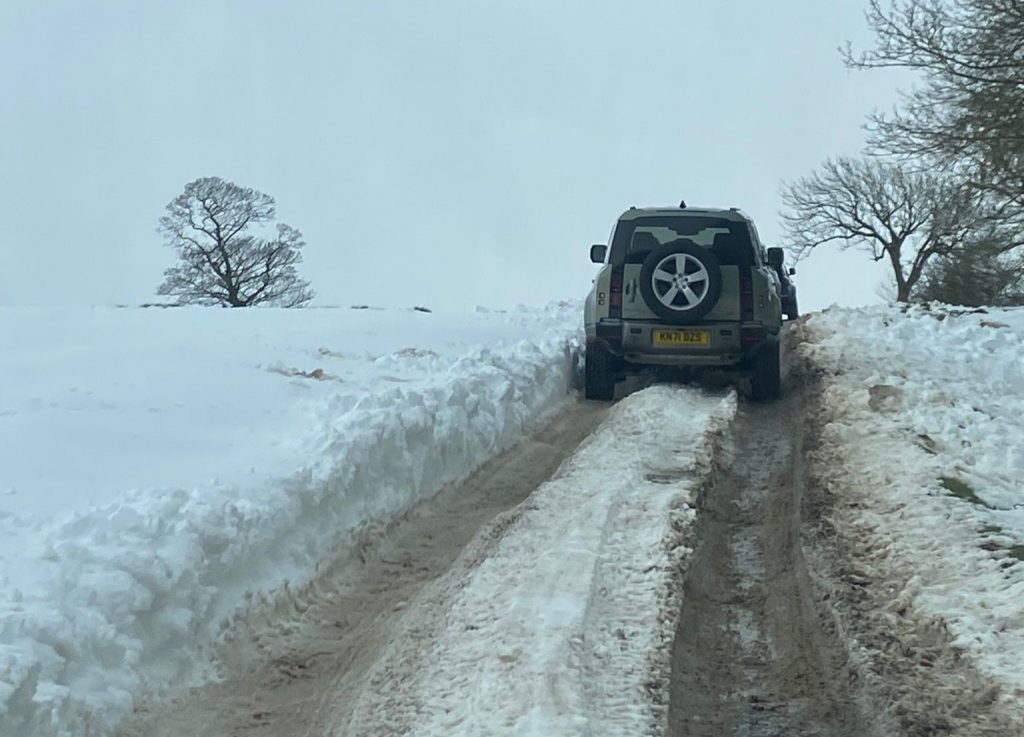 So, has Land Rover's technological approach to the Defender diluted its off-road capabilities? A lap of the Skipton experience centre's cold, slippery off-road course would hopefully make things clearer. The course is the usual gauntlet of obstacles: wading, rock crawling, steep inclines, declines and bankings – all made more difficult than usual by the adverse weather conditions.
With off-road tyres fitted, the Defender didn't so much as squirm through loss of grip. The onboard computers were ruthlessly effective, sending the perfect amount of power to each wheel via the Electronic Active Differential with Torque Vectoring.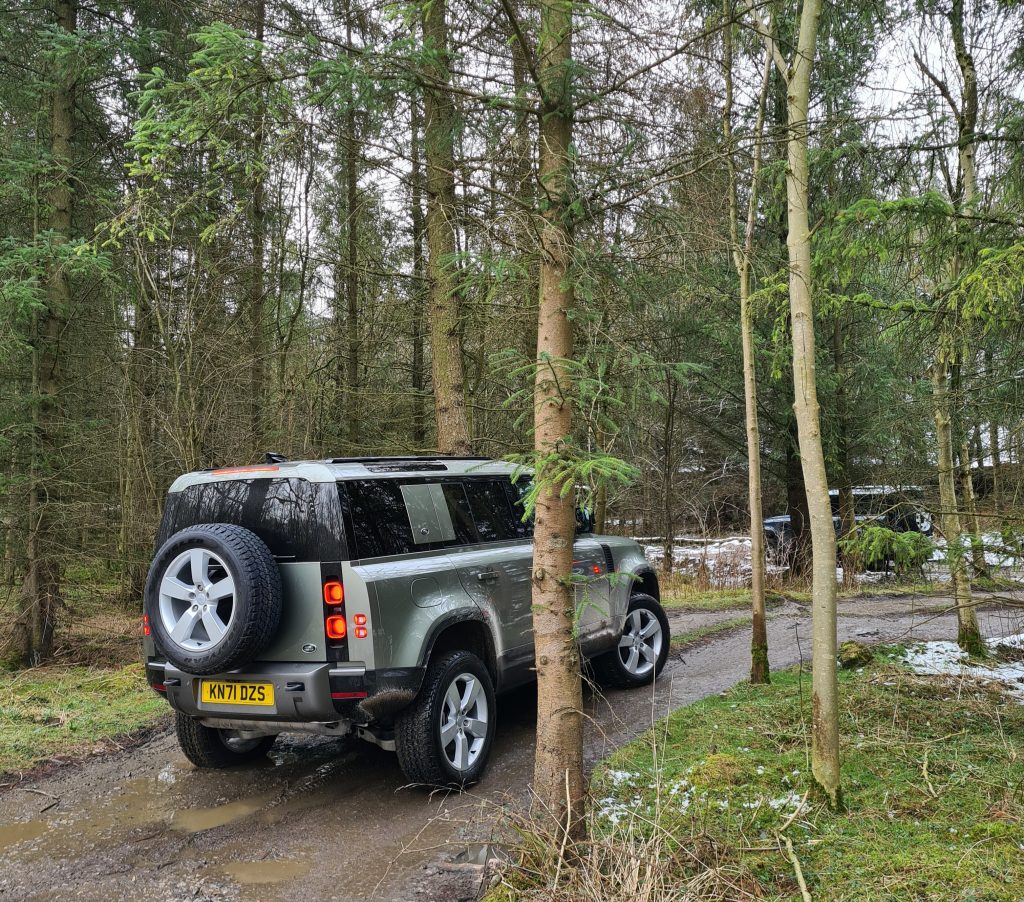 Sharp graphics on the central display screen showed me exactly what the powertrain and differentials were doing, while off-road cameras and clever augmented reality provided valuable visibility when climbing up a steep bank or over jagged, potentially wheel-destroying rocks.
I found it all very intuitive, and it was amazing how quickly I gained confidence. My co-driver – who had never even piloted an automatic before, let alone off-road – negotiated many of the more demanding sections without issue. In fact, the only drama occurred when I removed the front number plate with a gung-ho entry into the course's wading section, overly confident of the car's 900mm capability.
The breadth of Defender's capabilities and the ease with which it makes them accessible are seriously impressive. But it's understandable why Land Rover's hardcore off-road clientele feels left behind: the new Defender is simply far more complicated and expensive (£70,840 for the model tested) than the original.
Even so, Land Rover must move with the times if it wants to survive, and for decades now the bulk of its customers hasn't been composed of farmers, hardcore off-road fans, utility workers or the military. While offerings from other manufacturers have filled the more niche use cases left behind after the old Defender's demise, the newest version delivers exactly what the majority of Land Rover buyers are looking for.
For more information, click here.