WORDS: ELLIOTT HUGHES | PHOTOS: BAC
Liverpool-based Briggs Automotive Company (BAC) revealed the latest version of its single-seater Mono supercar at The Quail during Monterey Car Week 2023.
Lightness and minimalism have remained the guiding principles behind the Mono ever since it was first introduced in 2011. The latest version of the driver-focused single-seater is no different.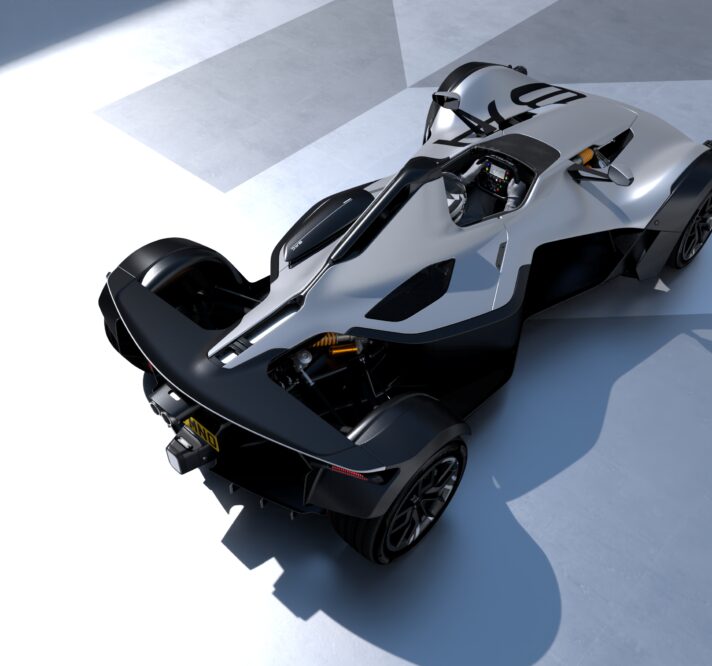 The incredible 570kg kerbweight means the new Mono boasts a power-to-weight ratio of 546bhp per tonne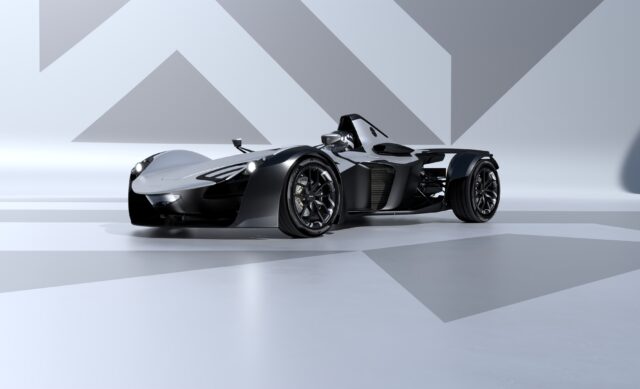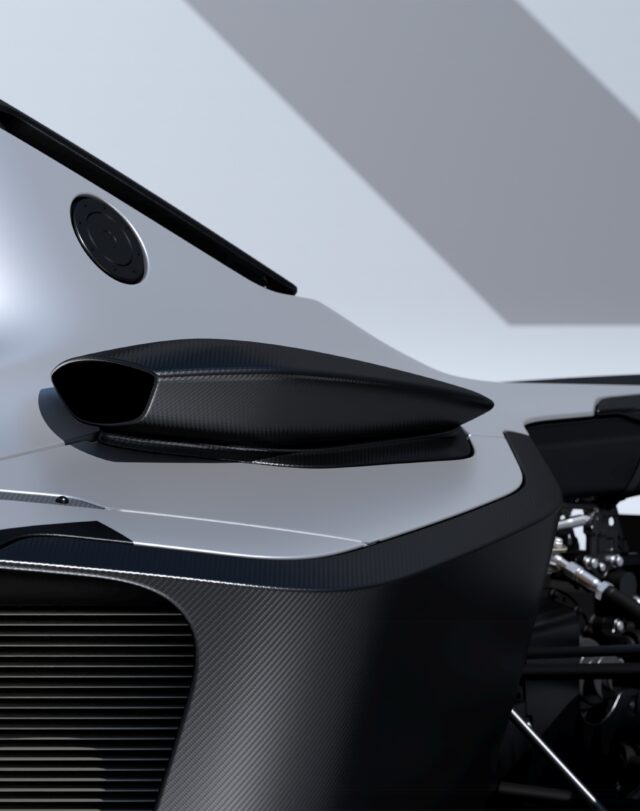 "Launching the new Mono supercar at Monterey Car Week perfectly encapsulates the brilliant trajectory of BAC," said company chairman Mike Flewitt. "We have chosen this iconic setting to show the world our latest high-performance single-seater creation; a development that forms the basis of BAC's core product offering." 
Aesthetically, the new Mono closely resembles the outgoing model, albeit with several track-oriented design features first seen on the Mono R of 2019. These include the car's aerodynamically optimised nose with centrally mounted LED headlights and a more aggressive rear spoiler. Another parallel with the Mono R are lightweight graphene-infused carbonfibre body panels.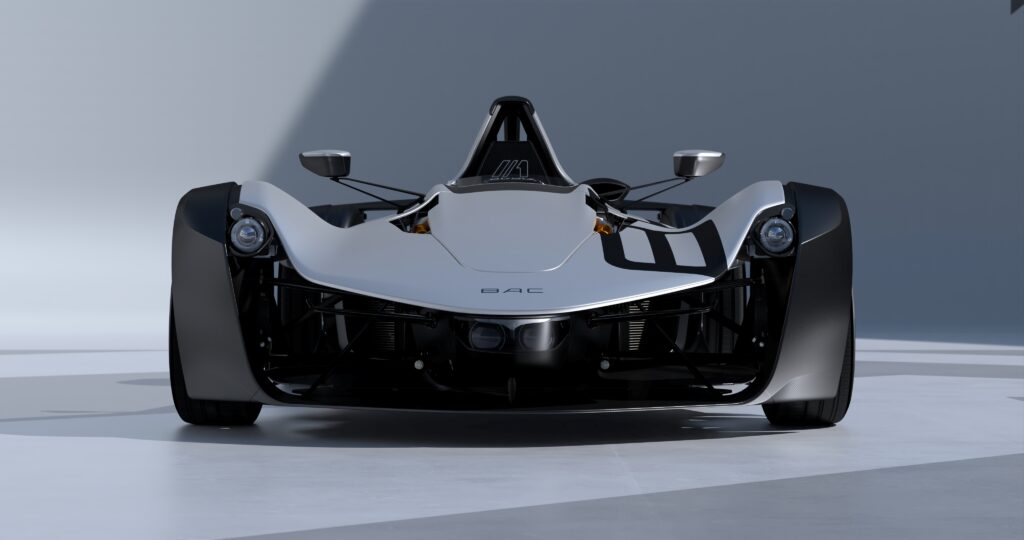 Powering the new Mono is the latest version of the previous car's Mountune-sourced 2.5-litre naturally aspirated four-cylinder engine. It features forged pistons and connecting rods, performance camshafts, uprated valve springs, individual throttle bodies and a carbonfibre airbox. The engine upgrades translate to 311bhp and 231lb ft with an 8000rpm redline.
The incredible 570kg kerbweight means the new Mono boasts a power-to-weight ratio of 546bhp per tonne – more than a 666bhp McLaren 675LT. 0-62mph is quoted at just 2.7 seconds. The power is sent to the rear wheels via a motor sport-derived six-speed transmission that's offered with configurable ratios.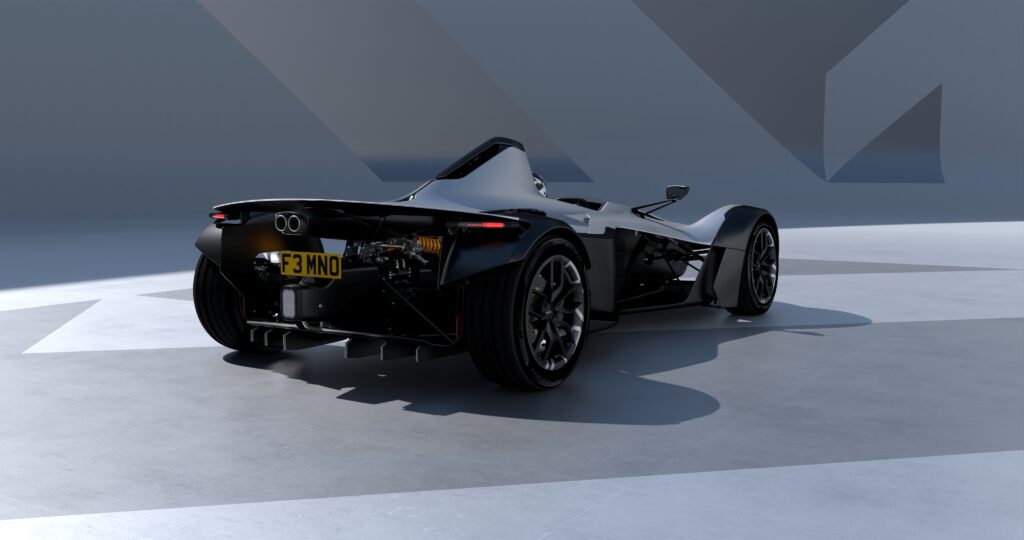 Another area of considerable development is the adjustable double-wishbone pushrod suspension at each corner. BAC says it has reduced roll during cornering, and dive and squat during braking and acceleration by 50 percent over the previous car. The weight distribution is rear biased, at 41:59 front to back.
A Pirelli Trofeo R tyre designed especially for the vehicle is one of the available rubber options, along with wet and slick tyres meant for circuit use.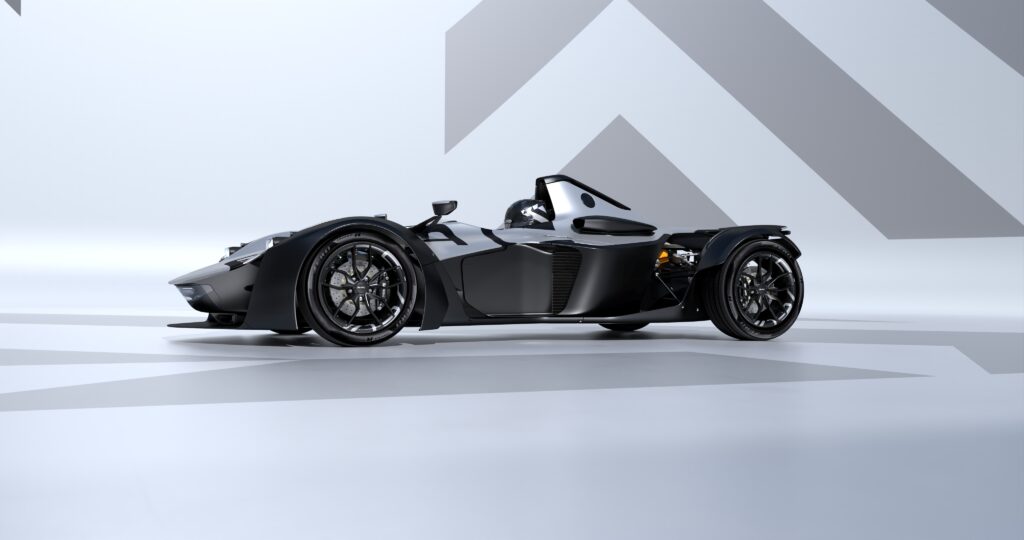 "Mono is an authentic BAC supercar – it delivers the typical, yet not easily achievable, attributes that are part of the BAC DNA, such as high performance, lightweight engineering, dynamic chassis, optimised suspension and an emotional design," summarised BAC co-founder Neill Briggs.
Production of the new BAC Mono has already began at the company's Liverpool HQ, with orders placed from around the world. 
Prices start at £218,000 ($278,651).
For more information, click here.