WORDS: ELLIOTT HUGHES | PHOTOS: AUDRAIN AUTOMOBILE MUSEUM
The Audrain Automobile Museum in Newport, US, has announced its latest exhibition will open on December 10. Called Early Landmarks in Automotive Engineering, the display showcases cars and motorcycles from the Audrain Collection that bookmark a period of remarkable innovation from the late 19th century through to the dawn of the modern motor car in the 1930s. The exhibit is scheduled to run until March 10, 2023.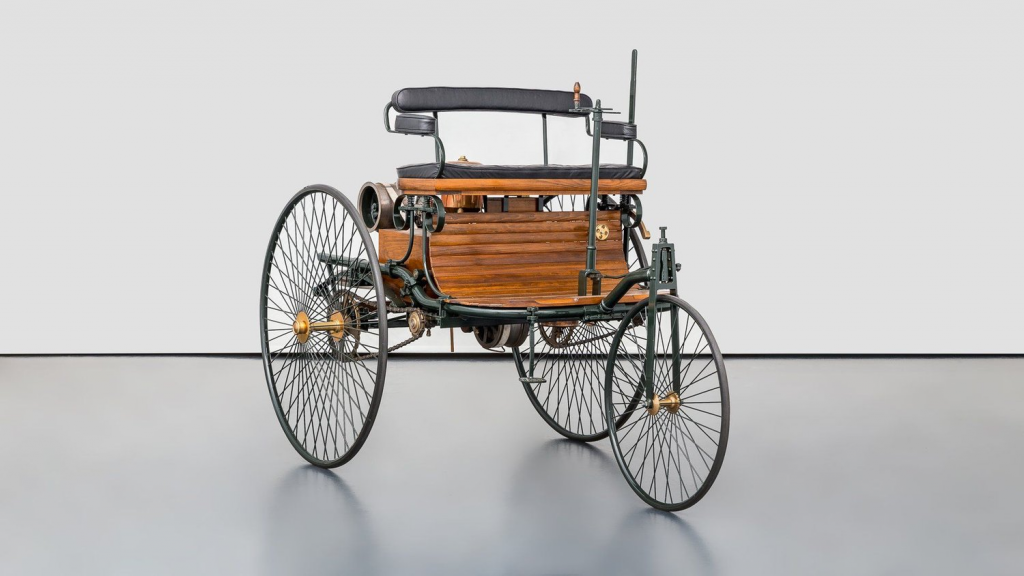 A replica of the legendary 1886 Benz Patent Motorwagen represents the first horseless carriage – the genesis of the modern motor car. The Patent Motorwagen heralded a period of rapid automotive development that was fuelled by the industrial revolution, and which is charted by the 15 remaining cars in the exhibition. 
Examples of this include the 1899 Crouch Steam Runabout and 1912 Rauch & Lang Electric Roadster, both of which are machines that experimented with different methods of propulsion before internal combustion became ubiquitous.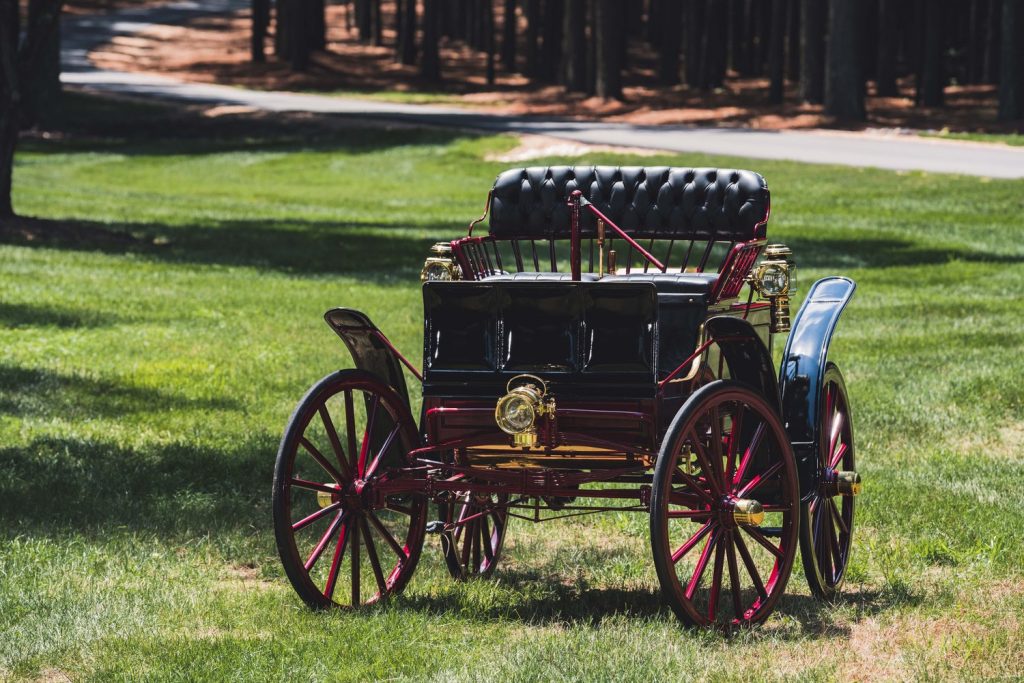 As an emerging technology, the earliest motor cars were initially reserved for the wealthiest members of society, and this is reflected in the inclusion of several opulent models from the Art Deco era. These include a 1923 Rolls-Royce Silver Ghost Piccadilly Roadster, 1930 Cord L29 Phaeton, 1930 Duesenberg Model J and Bugatti Type 57 Two-Light Ventoux.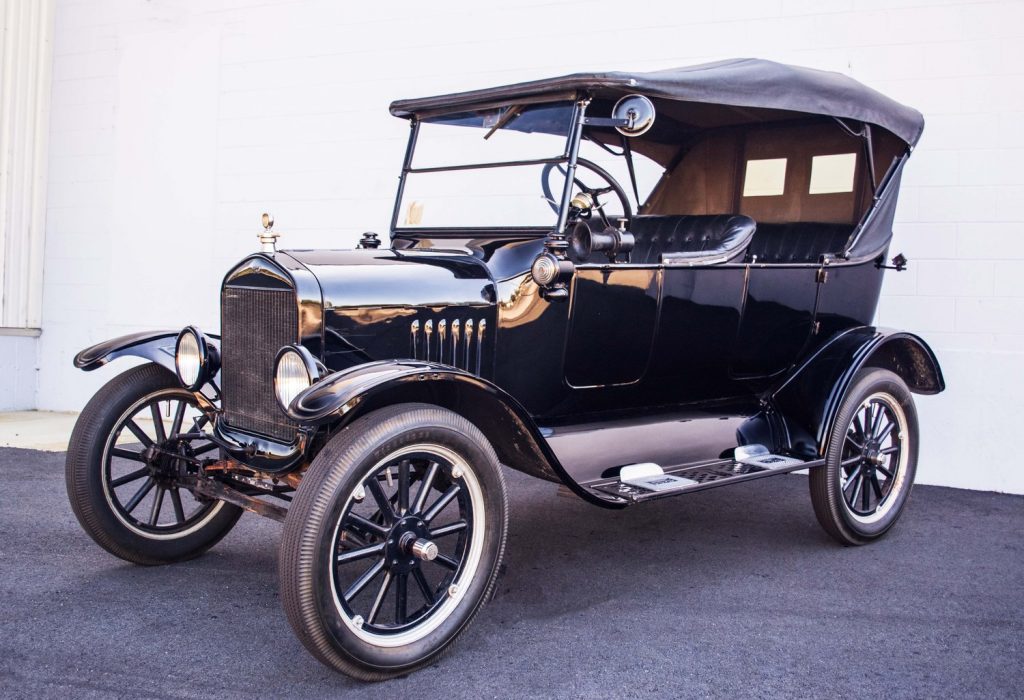 The collection wouldn't be complete without the inclusion of a Ford Model T – a car that is widely regarded as one of the most important models in automotive history. As the first mass-produced, affordable car, Henry Ford's magnum opus brought motoring to millions, effectively starting the motor age in earnest.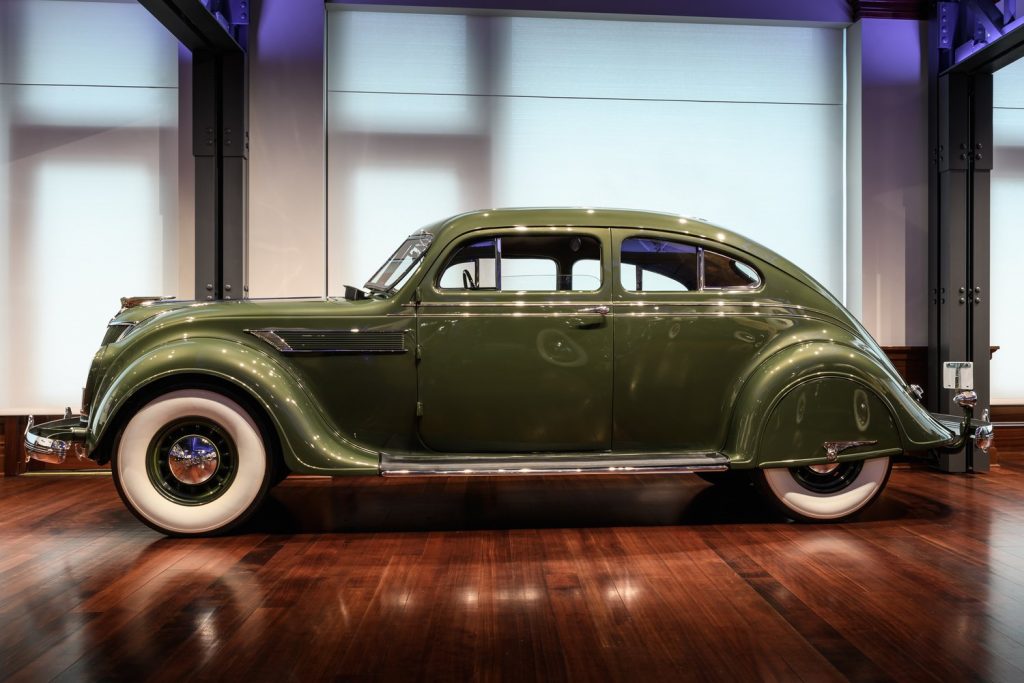 Other highlights include a 1935 Chrysler Airflow C-2 Imperial Coupe, 1926 Packard 1-25 Twin Six and 1939 Alfa Romeo 6C 2500 Sport Touring Coupé. The Chrysler was one of the earliest models designed in a wind tunnel, the Packard was the first car fitted with a V12 engine and the Alfa Romeo was the height of road-going performance in period.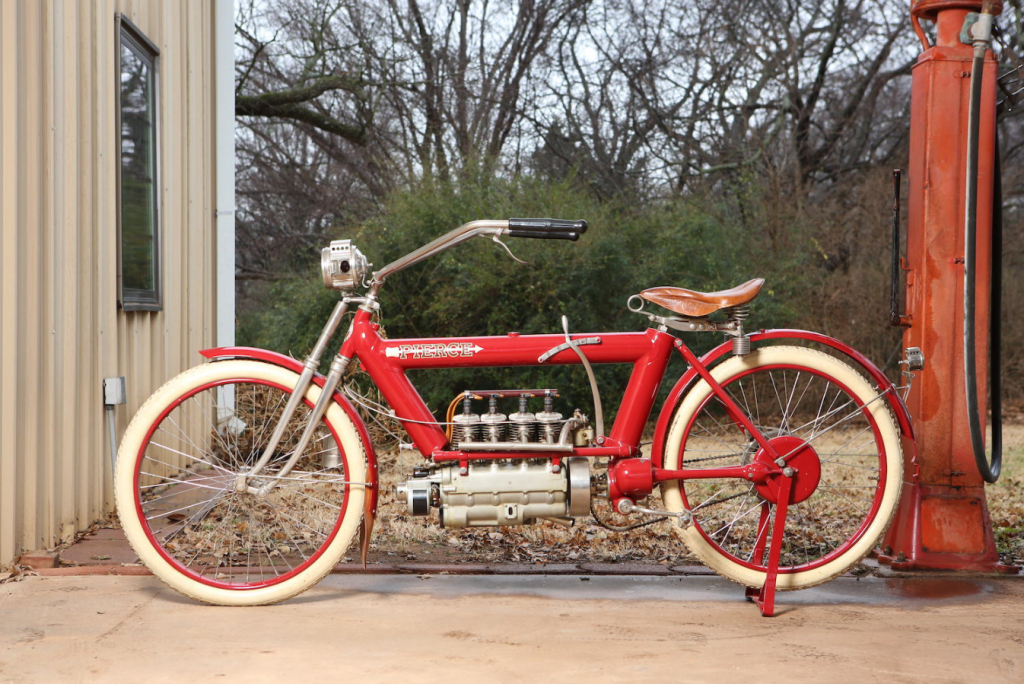 Those with a penchant for motorcycles will be excited by the display of four iconic models: a 1910 Pierce Four, 1924 Harley-Davidson, 1936 Indian 436 'Upside Down' Four and a 1929 Brough Superior SS 100 Alpine Grand Sport. 
"The cars and motorcycles in the exhibit represent technological breakthroughs and experimentation in transportation that brilliantly communicate the creativity and ingenuity of their makers," explained Audrain executive director and curator David de Muzio.
"It is a fascinating collection of iconic vehicles that vividly explains the rapid evolution of motor vehicles in the first 40 years of the automobile," added Audrain CEO Donald Osborne.
For more information and tickets to the Audrain Automobile Museum, click here.
The full contents of the exhibition can be found below:
Automobiles:
1886 Benz Patent Motorwagen Replica
1899 Crouch Steam Runabout
1904 Oldsmobile Curved Dash
1910 American Underslung Traveler by Toy Tonneau
1912 Rauch and Lang Electric Roadster
1916 Packard 1-25 Twin Six Runabout
1923 Rolls-Royce Silver Ghost Piccadilly Roadster
1925 Ford Model T Tourer
1930 Cord L29 Phaeton
1930 Duesenberg Model J Murphy Town Cabriolet
1931 Cadillac V16 Model 4235 Convertible Coupe
1932 Marmon Sixteen LeBaron Coupe
1935 Chrysler Airflow C-2 Imperial Coupe
1936 Bugatti Type 57 Two-light Ventoux
1938 Packard Twelve Rollston Landaulet
1939 Alfa Romeo 6C 2500 Sport Touring Coupé
Motorcycles:
1910 Pierce Four
1924 Harley-Davidson JDCA
1936 Indian Model 436 'Upside Down' Four
1929 Brough Superior SS 100 Alpine Grand Sport