WORDS: ELLIOTT HUGHES | PHOTOGRAPHY: NASCAR/Garage 56/ACO
The centennial edition of the Le Mans 24 Hours will be held in 2023, so it's apt that the race already looks certain to be a classic. The major storyline is the return of legendary manufacturers such as Porsche, Ferrari and BMW, which aim to subvert the recent dominance of Toyota under exciting new regulations that converge the US IMSA and European WEC endurance series.
Another intriguing subplot is brewing further down the grid, too, in the form of a NASCAR Garage 56 entry. Run by the renowned Hendrick Motorsports outfit, the car being entered is an all-American Chevrolet Camaro ZL1 built to NASCAR's latest Next-Gen regulations with a fire-spitting 5.8-litre V8 under the bonnet.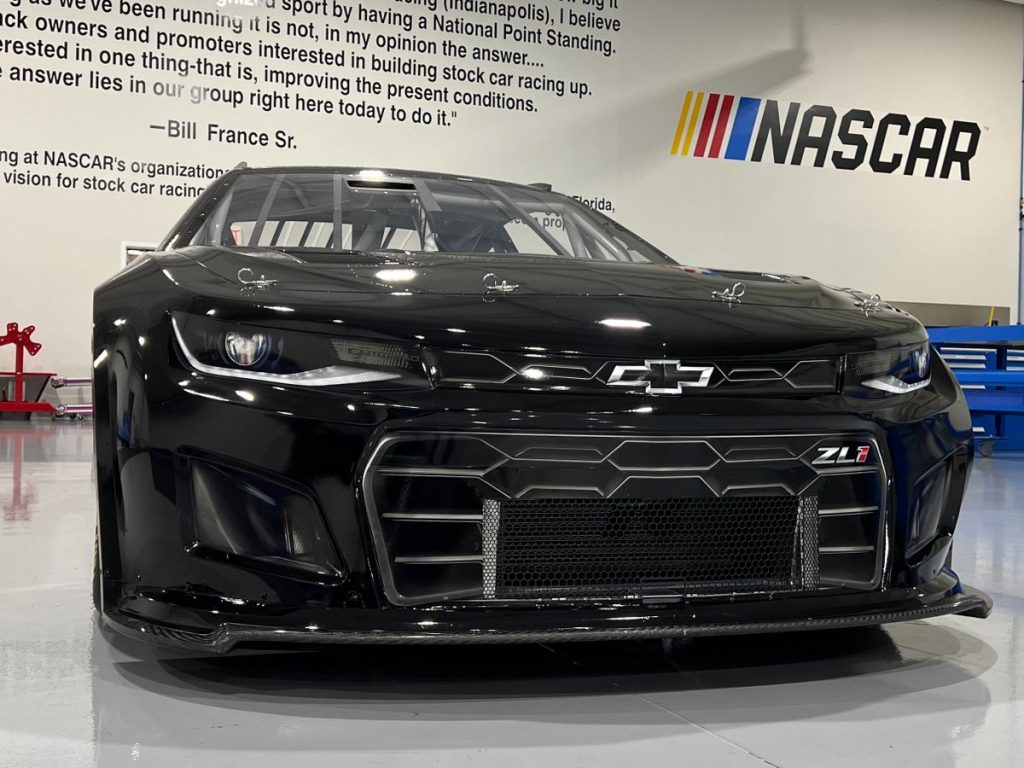 Magneto caught up with head of marketing for NASCAR Garage 56 Michael Lock and IMSA president John Doonan for the inside story on how the ambitious and unconventional project came about.
"There's a lot of history," John says. "Bill France Sr (NASCAR founder) did a similar project in 1976, and took a couple of Stock Cars to Le Mans to put NASCAR on a global stage. Jim France (NASCAR CEO and son of Bill France Sr) is keen to recreate that, and felt that the Next-Gen car was the perfect opportunity."
"It's about storytelling," Michael adds. "I don't think there is going to be a better story to tell than the 100th anniversary of Le Mans and the 75th anniversary of NASCAR being put in a goldfish bowl together. That will attract attention from diverse people who have never considered one series or the other before. There's curiosity value.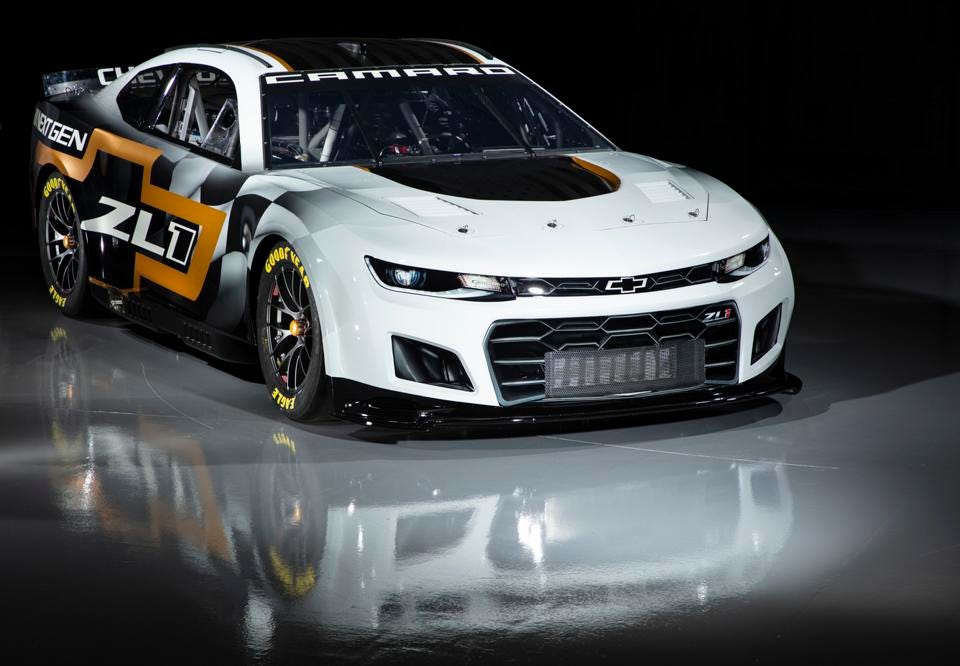 "We also like the idea of challenging some preconceptions of NASCAR in Europe. It's wildly successful in the US, and has been for decades, but I think a lot of people in Europe look at NASCAR from afar and think that it's just a bunch of guys driving around ovals for hours on end, when really there's a lot more to it than that."
The recent success of Formula 1 in the US and the NFL in Europe is another factor that has Michael and John convinced that NASCAR can carve out its own niche on the other side of the Atlantic.
"For years I've been a student of what the NFL has been doing to internationalise its fanbase. There are now regular season games played at Tottenham, which is a bold and creative way of building a bigger footprint for the sport," Michael explains.
"NASCAR is similar in that it's a dyed-in-the-wool American sport, but recently it has innovated tremendously with technology and the format of races – so it's time to see if we can bring it to a global audience."
From any perspective, exposing NASCAR's capabilities in the pressure cooker of 24-hour endurance racing at La Sarthe is an incredibly bold gamble – particularly when trying to nurture its European following.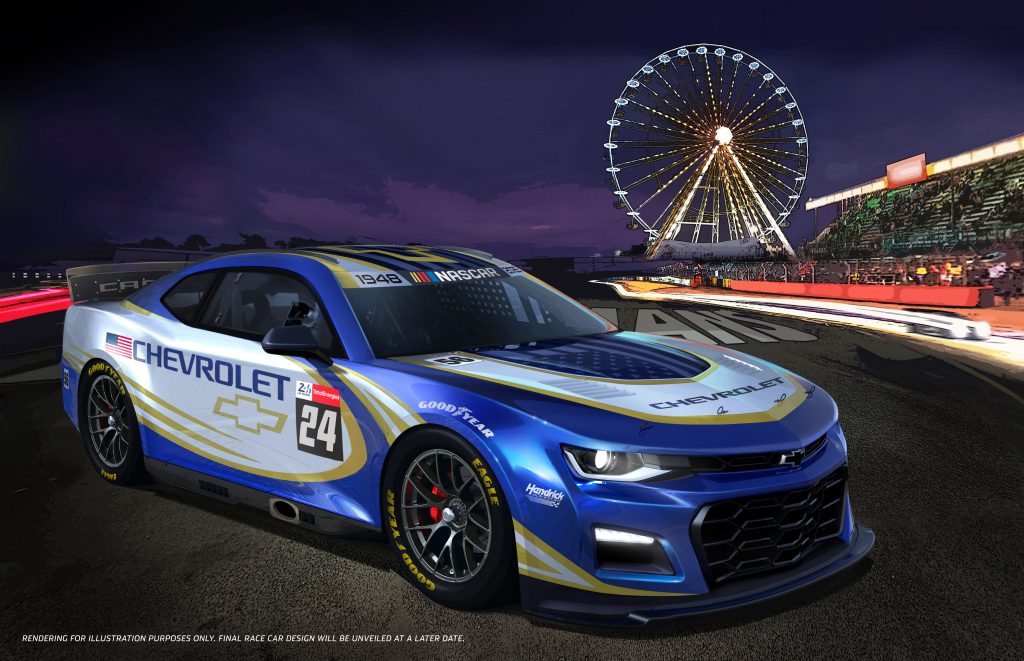 A cocktail of fortuitous circumstances has made this a gamble worth making. It starts with NASCAR's Next-Gen regulations that have brought the cars closer to the specifications of established GT racers. Suspension is now fully independent, and the chassis are now built by Italian race car builder Dallara – which also builds chassis for Formula E and the HAAS F1 team.
"Showcasing the new car and all the innovation going on in NASCAR by effectively running it in its own class through Garage 56 against the benchmark of the GT cars seemed like a great idea. If we're able to get our performance parameters into that lane, it would be a great achievement," Michael explains.
But what about the specifications? Is it even possible to run NASCAR machinery with such intensity and for so long?
"Candidly the car will be kitted out for endurance with headlights and tailights, which is not something that we're used to seeing. But we will be running a NASCAR-spec engine, and the intent is to preserve as much of the NASCAR DNA as possible," John says assuringly. "We don't want to be in the way of anyone's race, and we need to run competitively – the goal is to finish the race, and to not finish last." 
 "We have a dream team assembled that's a really important part of the project for us as well," Michael says. "We have the might of General Motors standing behind us, and Hendrick Motorsports is the winningest team in NASCAR history. But there's also Goodyear, which is putting in a huge amount of work to create a tyre that works in an endurance-racing environment for this car."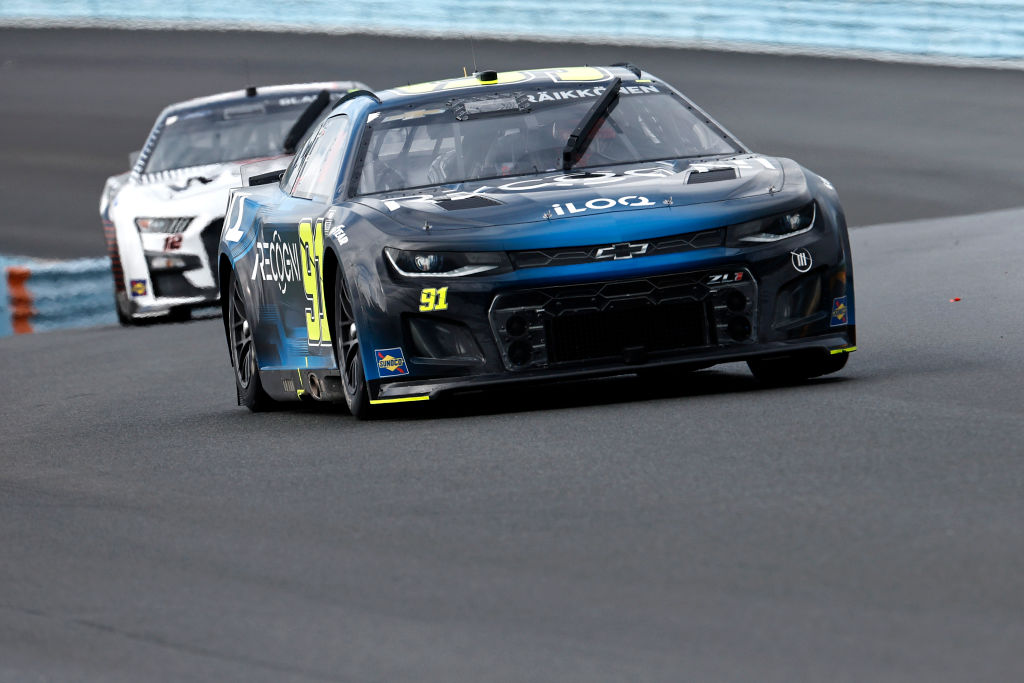 Drivers for the project are yet to be announced, although Le Mans winner Mike Rockenfeller has been developing the car in the simulator, as has NASCAR hall-of-famer Jeff Gordon. With the recent entry of F1 World Champion Kimi Raikkonen in the NASCAR series, and the increasing cross-pollination of drivers in Formula 1 and IndyCar, there's fertile ground for a line-up that will pique further attention in the US and Europe. 
We thought bringing the two intrepid duo of 1976 NASCARs back to La Sarthe for the respective 75th and 100th anniversaries would be a fitting way to bring the project full circle.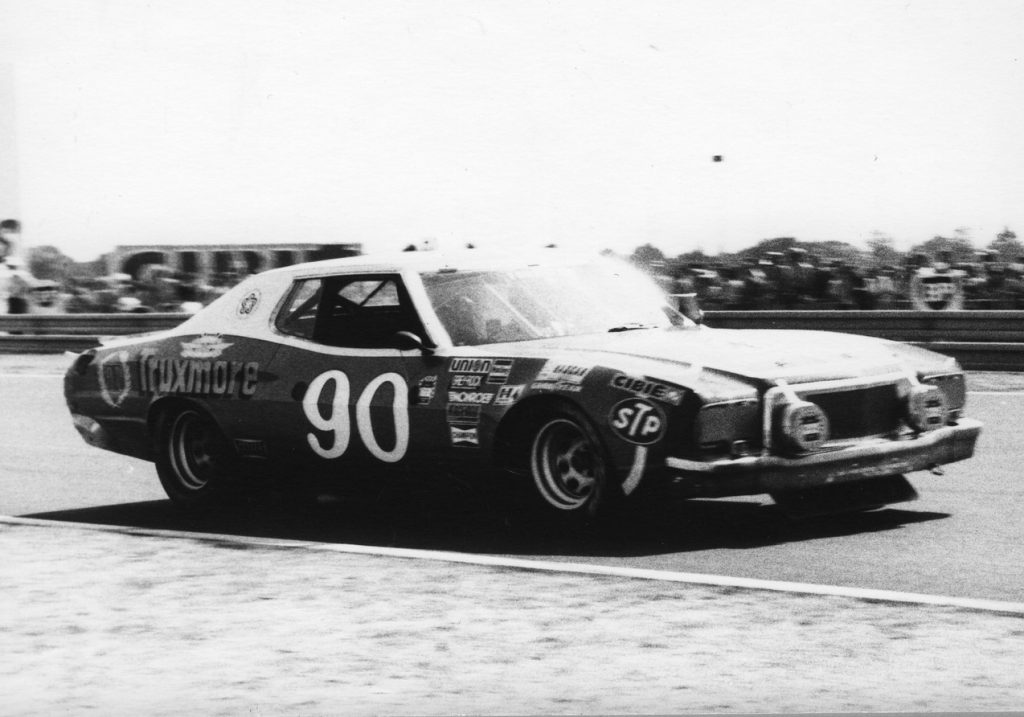 "Both those cars still exist: one was a Ford Torino and the other was a Dodge Charger. We'd love to celebrate the history of what we did in 1976, while simultaneously making new history. We'll see if we can track them down; they're both privately owned, but we would love to weave that into the 75th anniversary of NASCAR," John says.