Words: Elliott Hughes/Nathan Chadwick | Photos: Mullin Automotive Museum
The Las Vegas Concours d'Elegance dealt out Best of Show for the Mullin Automotive Museum's 1951 Delahaye 235 Roadster on October 30, 2022.
The win capped off a three-day celebration of automotive excitement, with the concours itself attracting 230 cars across 15 classes. It's believed that 3000 visitors flocked to Nevada to bask in the sunshine. Special classes were dedicated to Vector, the Ferrari F40, Corvettes, Shelby and Japanese cars.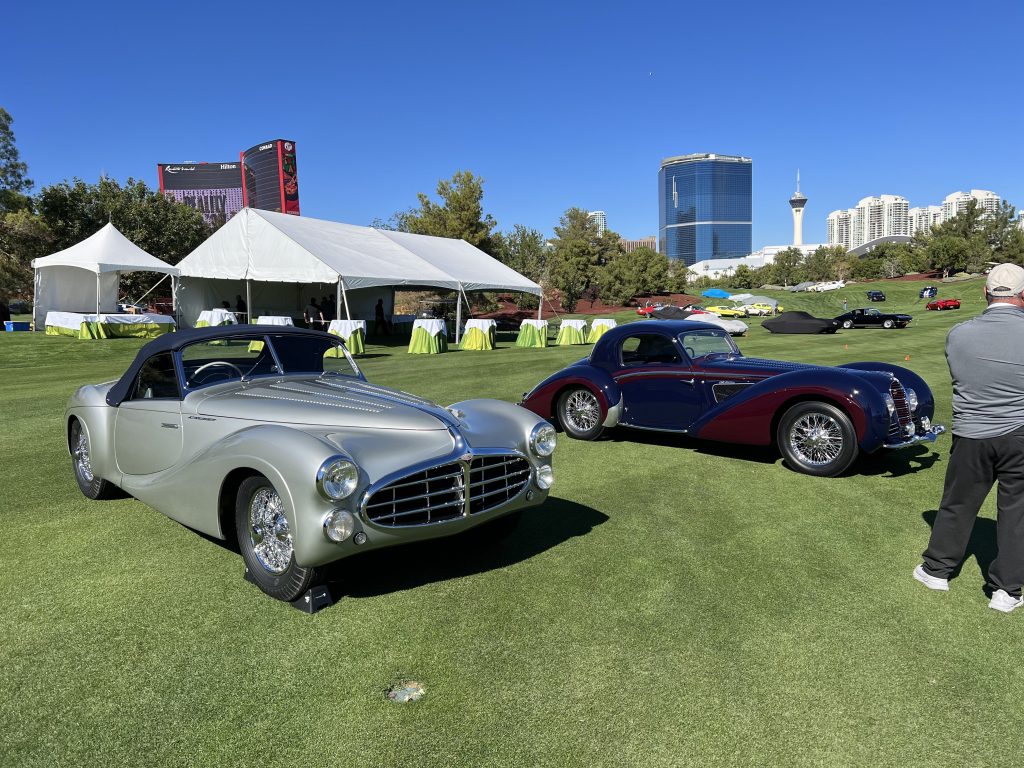 The three-day celebration started on Friday, with a gala at the XS Nightclub, before the Concours itself was opened on Saturday by Jay Leno at the Wynn Golf Club. Sunday morning saw the Tour d'Elegance take selected cars on a trip down Las Vegas Boulevard.
Pre-War Best of Show went to the 1933 Duesenberg 20 Grand owned by the Nethercutt Collection. This 1933 model SJ Arlington Torpedo Sedan was the factory show car for the 'Century of Progress' 1933-1934 Chicago World's Fair. It was notable for its $20,000 purchase price during the height of the Great Depression, when most cars typically cost $600-$800 – hence the name, the 'Twenty Grand' car.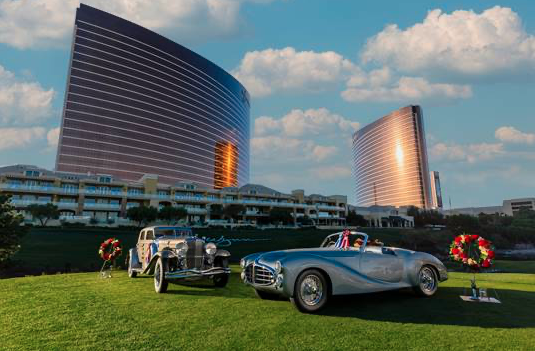 The Post-War Best of Show – the 1951 Delahaye – was last shown by Jacques 'Frenchy' Harguindey at the 2007 Pebble Beach Concours d'Elegance; the car is regarded by marque experts as Delahaye's final luxury model. It features stunning coachwork on an updated Type 135MS chassis, with the marque's fabled 3.5-litre pre-war Grand Prix engine providing the motive power.
Mullin Automotive Museum founder Peter Mullin purchased the car after its 2007 appearance at Pebble, before treating it to a thorough restoration. "We are honoured to receive the Best of Show award from the Las Vegas Concours d'Elegance," said Peter. "Las Vegas has quickly become a stand-out event for automotive enthusiasts, and we're thrilled to be recognised by some of the world's most passionate collectors."
More details on the car can be found here, while more information on the Las Vegas Concours can be found here.