WORDS: ELLIOTT HUGHES | PHOTOS: MULLIN AUTOMOTIVE MUSEUM
The works of visual artist Keith Collins are being showcased in a new exhibition at the renowned Mullin Automotive Museum in California, US.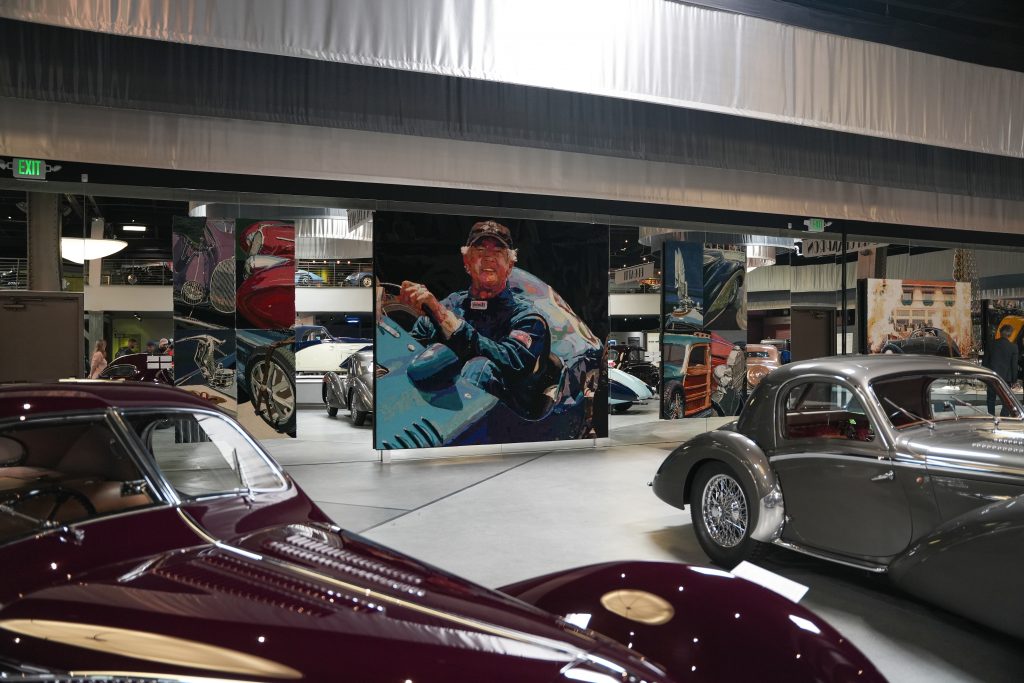 Collins' artwork ranges from automotive subjects, to portraiture and music, to sports and abstract works. The Mullin will display 20 of his pieces that were inspired by the museum's world-famous collection.
Called ArTexture, the exhibition positions Collins' works of art alongside the very vehicles that inspired their creation.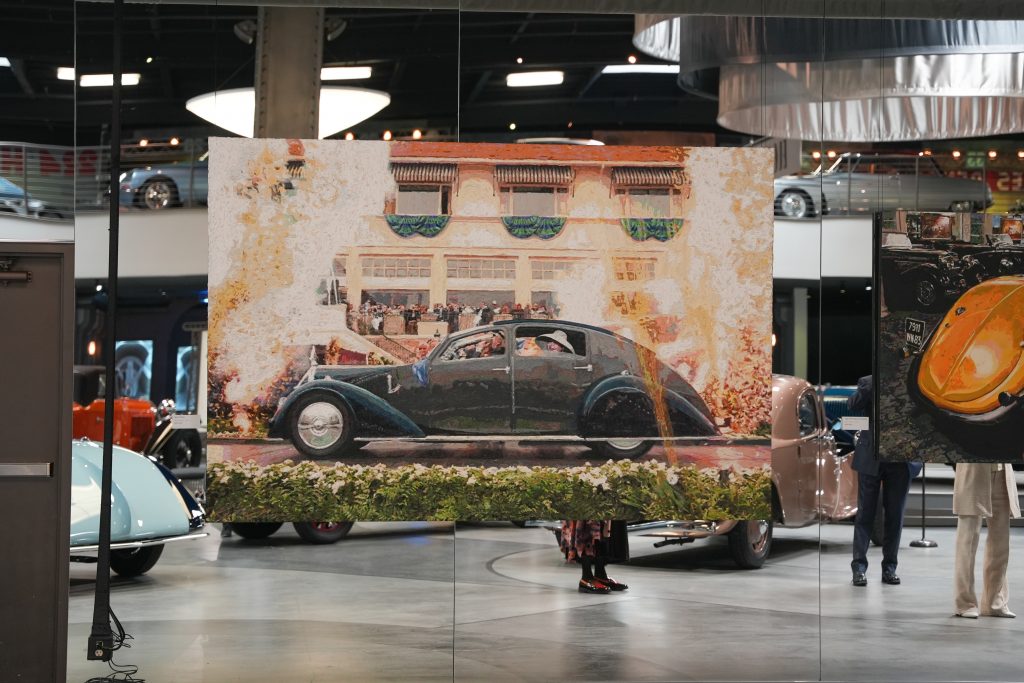 A highlight of the exhibition includes a vast painting that depicts the Mullin's 1935 Voisin Type C25 Aerodyne, which won Best of Show at the Pebble Beach Concours d'Elegance in 2011.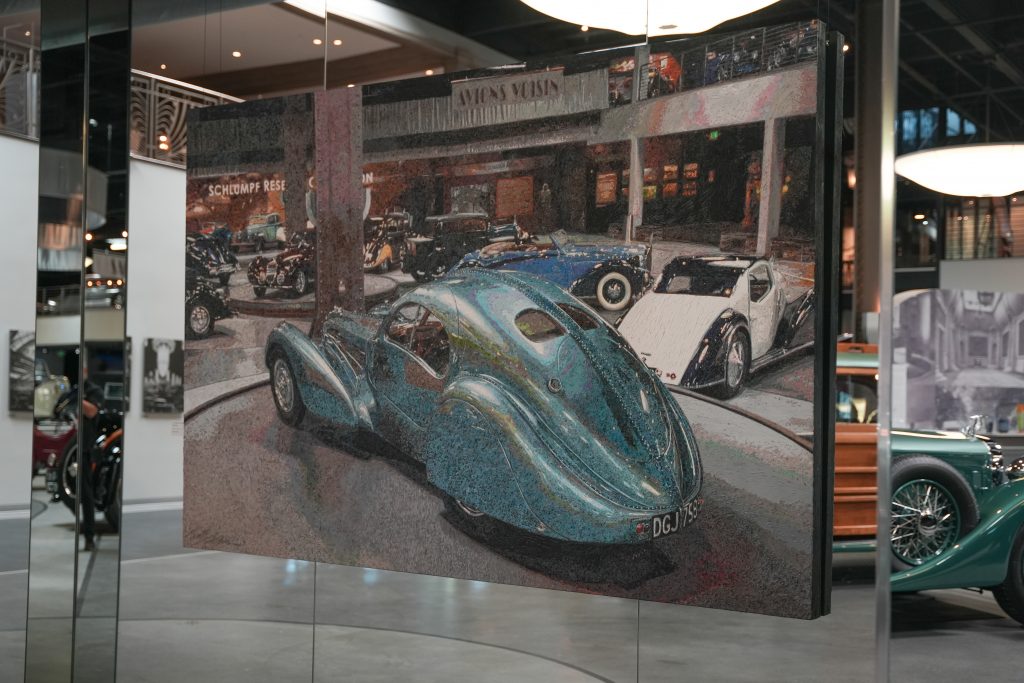 There's also a painting of the museum's 1936 Bugatti Type 57SC Atlantic, a woodcut of the 1934 Voisin Type C27 Aérosport and tapestries of the collection's 1939 Delahaye Type 165 and 1935 Hispano-Suiza J12 Cabriolet.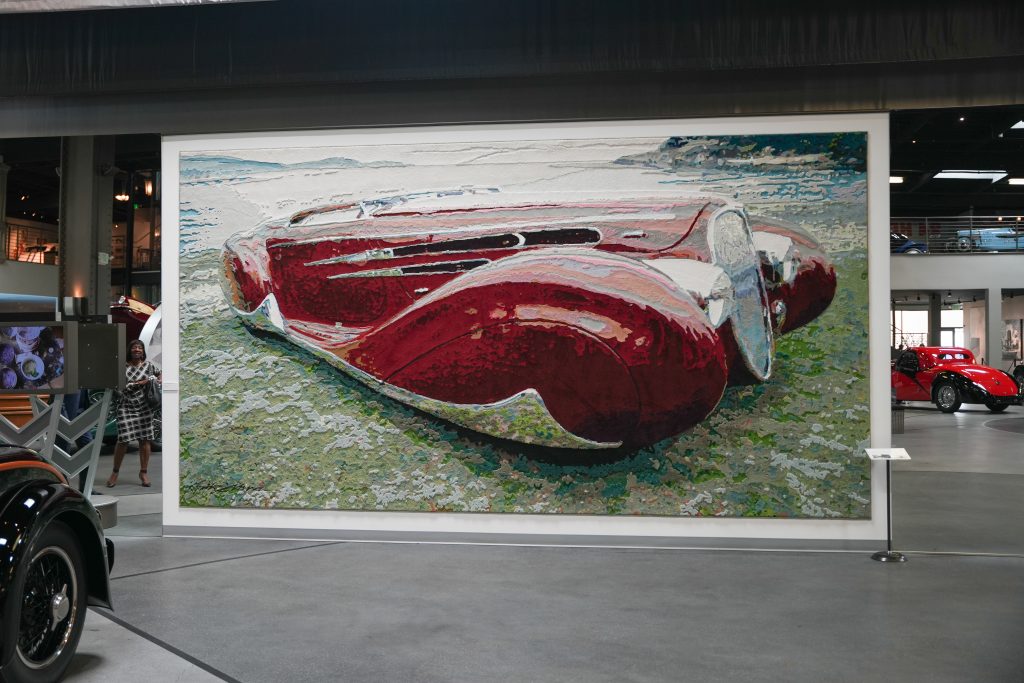 "My process is similar to putting a jigsaw puzzle together, except I make my own pieces and reassemble them, all by hand," explained Keith Collins. "I've always been passionate about the beauty of the automobile, and I'm honoured to display my work alongside the rolling sculptures at the Mullin."
While the Mullin is best known for its collection of vintage French automobiles and race cars, its dedication to the arts is shown through an extensive selection of furniture, decorative arts, paintings and photographs.
Visitors can view the collection between 10am and 3pm every Friday and Saturday.  To purchase tickets or for more information about the Mullin and ArTexture, visit www.mullinautomotivemuseum.com.