WORDS: RUPERT WHYTE | PHOTOGRAPHY: HISTORIC CAR ART
Excerpt taken from Magneto issue 14, back issues available on our online store
As with his biggest influences Frank Wootton and Terence Cuneo, Michael Turner has become famous for his automotive and aviation artwork. Such is the breadth and length of his career that it's unlikely any Magneto reader is not familiar with his work. Indeed, it's quite possible that his paintings, in one form or another, will have been seen by more people than that of any other automotive artist.
We'll concentrate here on his automotive works, leaving aside his many book covers, magazine illustrations and aviation paintings. Michael counts two of the latter among the works of which he is most proud; both done for the RAF Museum, one celebrated the Queen's Diamond Jubilee flypast over Windsor Castle and the other was painted to mark the RAF's centenary.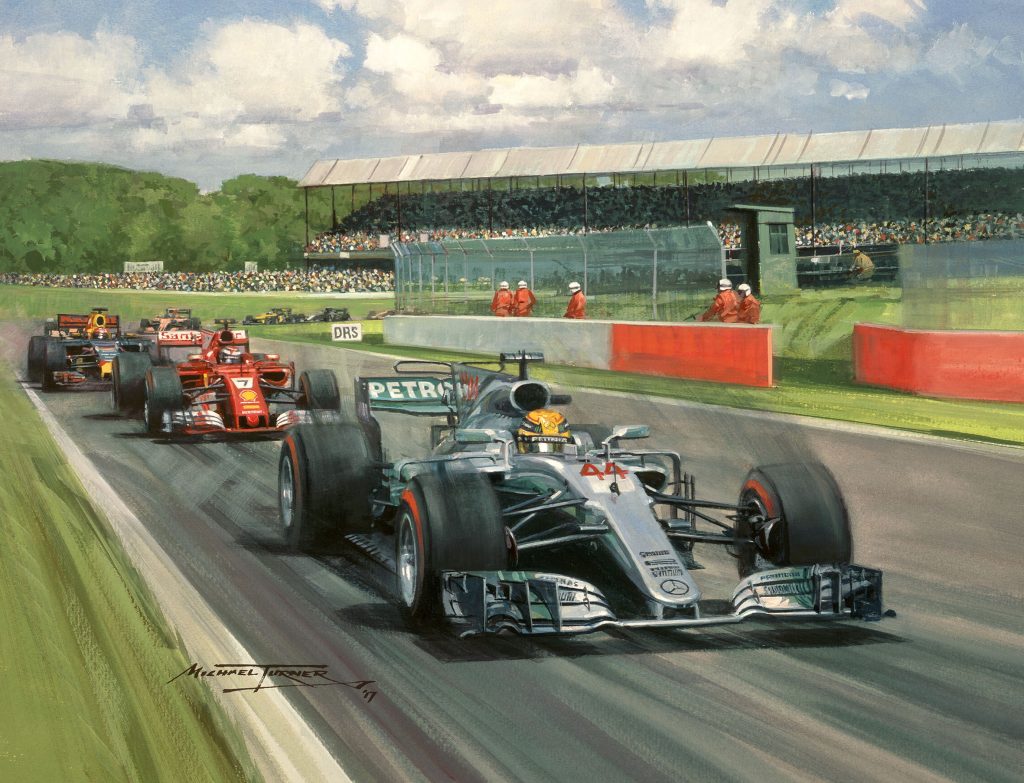 Encouraged by his father, a talented amateur artist, Harrow-born Michael started submitting his motor sport sketches to The Motor magazine in the late 1940s. After school, one year at art college and two years doing National Service with the Royal Electrical and Mechanical Engineers, Michael was employed at a commercial art studio in London. For three years from 1954 he specialised in car advertising and brochures. While learning the trade he developed his motor sport paintings, and in 1957 he went freelance.
During the 1960s, '70s and '80s, Michael became the go-to artist for motor sport event and Grand Prix posters. He produced artwork for the German, Spanish, Dutch and US GPs, and maybe most importantly, from 1965, five for the Monaco GP, following in the footsteps of two of the all-time greatest French illustrators Geo Ham and Michel Beligond.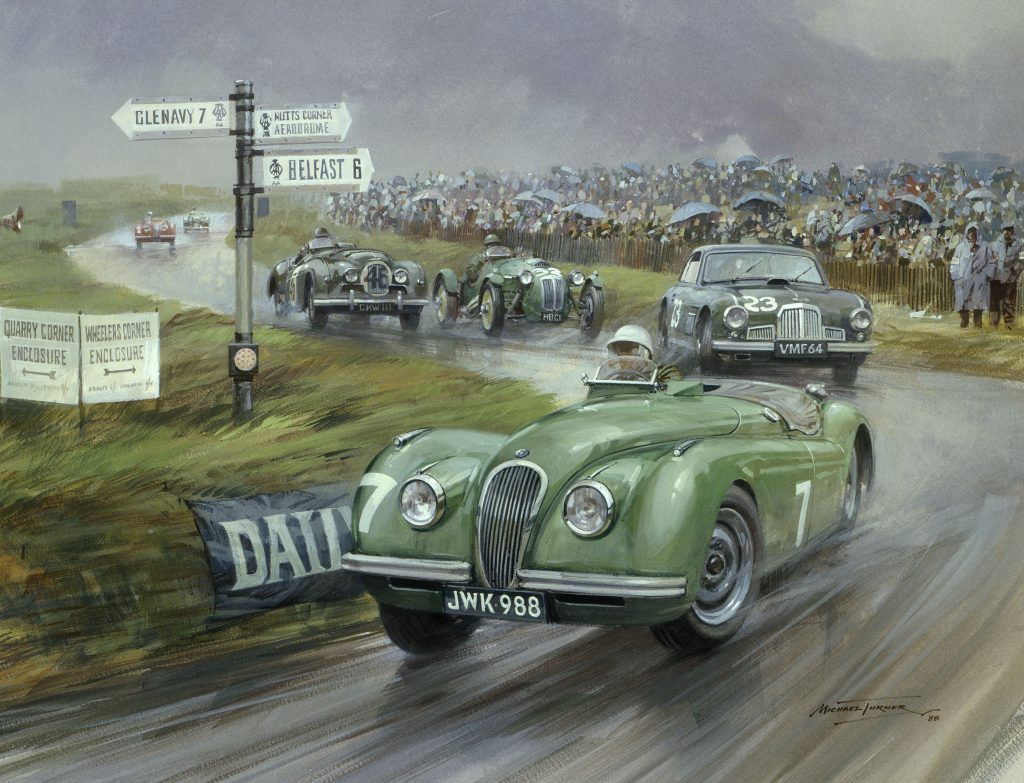 "I'd been working with track passes for the Automobile Club de Monaco (ACM) since 1958, so it knew me from that. It talked to me about doing its posters in 1964, which is why the featured cars on the '65 poster were based on the previous year's models," says Michael. His last poster for Monaco was 1970: "The ACM started to want more input as to the content, so I stopped doing them when this became a concern to me."
As with many artists from a professional advertising background, Michael's favoured medium is gouache on art board, although he does use quick-drying oils or acrylics for larger works. When not creating art, for nearly 30 years he had the pleasure of owning and flying his own classic aircraft, an ex-RAF de Havilland Chipmunk, which provided him with an intimate understanding of flight. He still enjoys his classic cars, one of which he has owned since 1955.
Paintings by Michael Turner are always in demand, and while small originals can be found for as little as £500, you should budget £2000 upwards for a mid-sized work. Original posters with Michael Turner artwork range in price from around £100 for the more obscure races to £1000-£2000 for a fine example from the Monaco GP.
Rupert Whyte runs Historic Car Art, www.historiccarart.net, selling original works and posters.
Excerpt taken from Magneto issue 14, back issues available on our online store