Words: Nathan Chadwick | Photos: Bonhams/Broad Arrow/Gooding & Co/Mecum/RM Sotheby's
The prevailing wind of declining market sentiment globally was swept out to sea during Monterey Car Week in 2022, but this year there was no escaping the cooling feeling, even if things weren't as bad as some had feared.
While a decline in the total value of sales from last year's record $473m was predicted, largely as a result of there being fewer $1m-plus cars on offer, hopes were still high for this year's season, with Hagerty predicting around $425m. In the end, the total figure just breached $400m (based on total figures, rather than hammer prices). The sell-through rate was also much lower than last year's 78 percent, at 68 percent – but it has to be remembered that 2022 was an all-time high caused by pent-up demand following the global lockdown.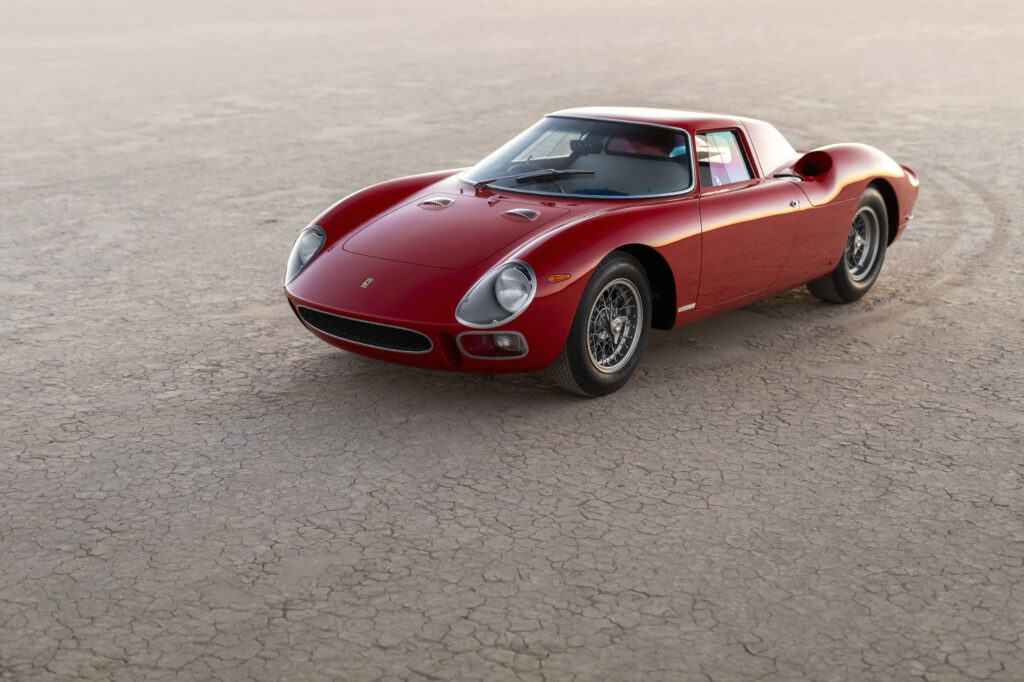 There were some high-profile casualties, with Ferraris most notable in their disappointing returns, following on from auctions held across the world this year. RM Sotheby's 1964 Ferrari 250LM (pictured above) petered out at $17m, $1m below its believed reserve, while the same auction house saw a 1960 Ferrari California Spyder run out of raised arms at $8.25m (against an estimate of between $9.5m and $11.5m), although it later sold for an undisclosed sum. Mecum didn't sell four of its five top-ranked Ferraris, either.
Even the most expensive car of the week, Bonhams' 1967 Ferrari 412P, disappointed – it was expected to sell for more than $40m, but just the one bidder wanted it, and was made to wait to have his $30.25m bid accepted as final, according to those in the room.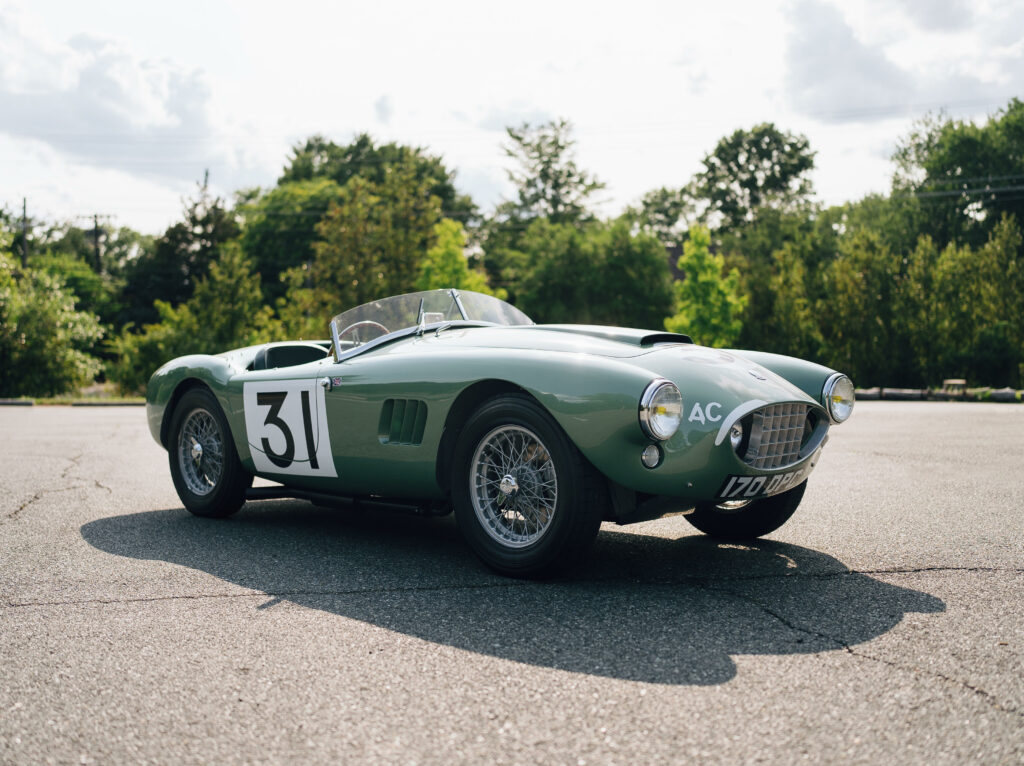 The $1m-$5m market was the strongest of the lot, but last year's stars of the sector – low-mileage modern hypercars – were conspicuous by their absence. Instead, contrary to the doom merchants with regards to 'boomer' cars, we saw a strong appetite for 1950s and '60s sports cars, particularly when estimates and reserve prices were set at realistic levels.
Perhaps as an illustration of that, Bonhams' 1957 AC Ace Bristol Le Mans Roadster (pictured above), which took second in class and tenth overall at the 1957 Le Mans 24 Hours, set a new record for the model. Owned by the same person since 1963, it sold for $764k against a $750k-950k estimate.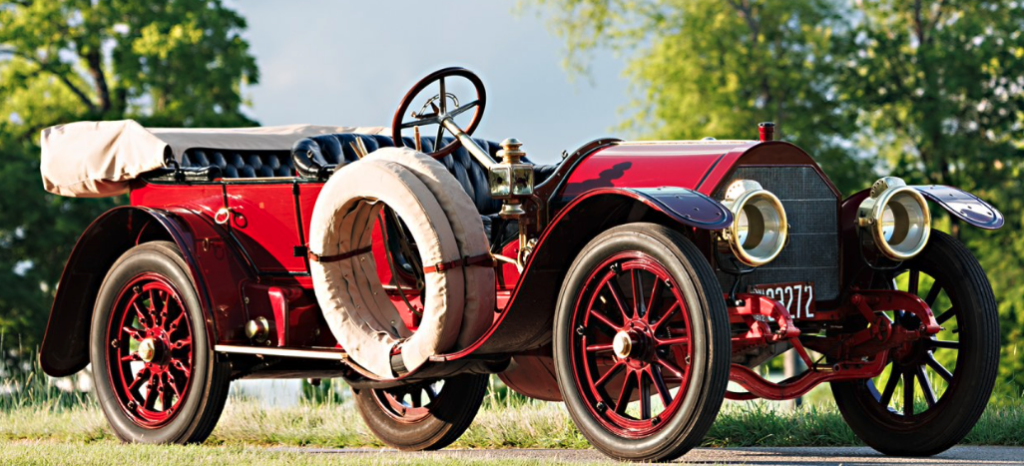 While there were some 'younger generational' interest cars that lived up to pre-sale estimate – most notably, Broad Arrow's Honda NSX-R – what was perhaps more surprising was the strength of Gooding & Co's pre-war sales, most notably the $4.075m paid for a 1912 Simplex 50 HP Toy Tonneau, the $4.515m for a 1933 Alfa Romeo 8C 2300 Cabriolet and £4.735m paid for a 1914 Mercer Type 35-J Raceabout. It's a sector that's seeing plenty of renewed interest, perhaps as a wider non-car appreciation for this era in the wider culture? Certainly one to ruminate on.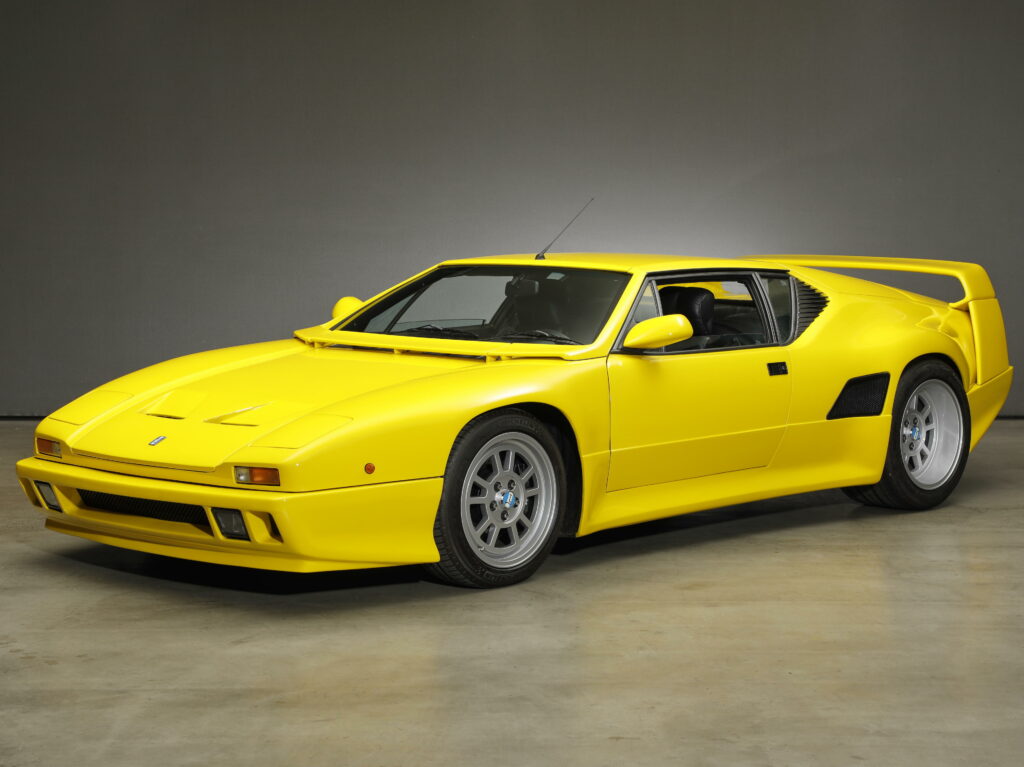 However, rarely available European curiosities from the 1990s failed to find homes – most notably Gooding's Porsche 993 GT2 and Bonhams' DeTomaso Pantera SI 90 (pictured above), which had made the long trip across the Atlantic from Europe. Some whispers suggested that the bear market affecting the blockchain/crypto/tech industry at the moment may have caused youthful buyers to stay away. Nevertheless, Broad Arrow did hit its pre-sale estimate for its 1995 Ferrari F50 square on the nose in its highest sale, but other supercars/hypercars didn't go for the enormous figures we've seen previously. However, RM's Group A/B rallying homologation specials all found homes, including one of 25 600bhp Ford RS200 Evolution models, which sold for $615,500.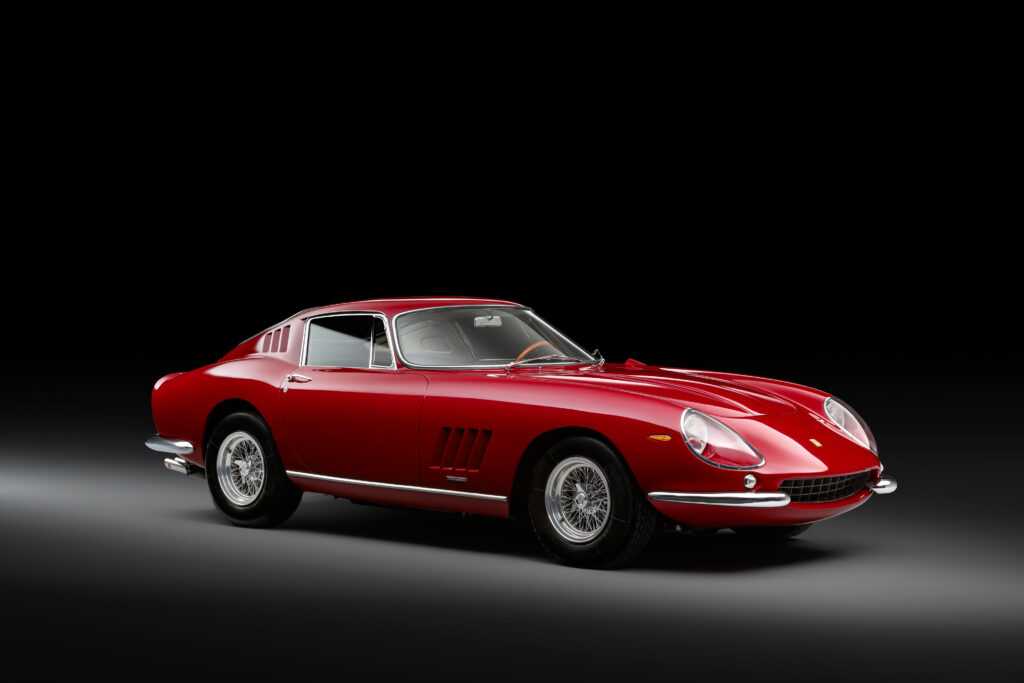 Celebrity sales provided an interesting sidebar. The Steve McQueen factor usually adds a premium and while RM's ex-McQueen 275GTB/4 (pictured above) sold for 40 percent more than the usual price for one ($5.395m), this was a significant haircut for the owner, given it was bought for $10m. An Allard J2X also owned by McQueen also failed to breach the $280k-$350k upper estimate at Bonhams, selling for $346,000.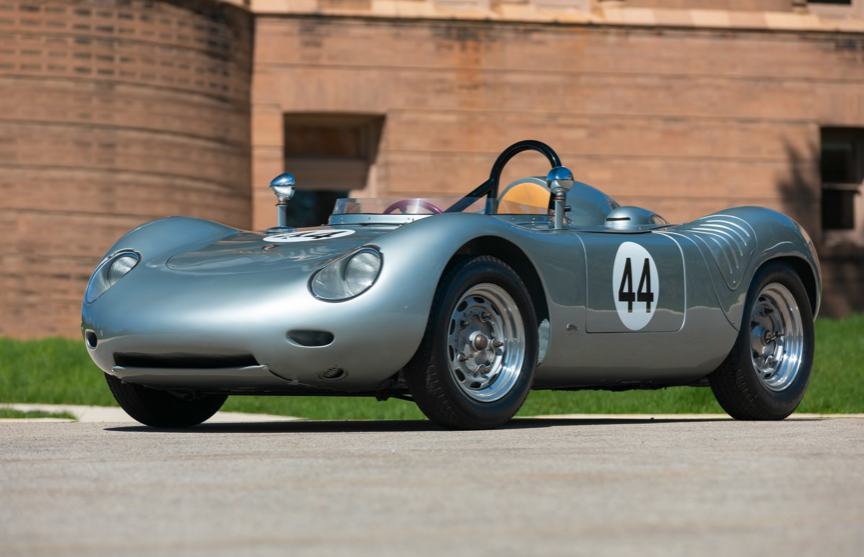 Over in the Porsche corner of the market, it seems that the appetite for the truly high-end options is cooling – RM Sotheby's failed to sell its 1956 550 A prototype Le Mans Werks Coupé, while Mecum's 1959 718 RSK (above) also didn't find a home. The story wasn't great for the modern classic era, either; Gooding's 1995 964 Turbo 3.6 S sold for $885k against a $1m-$1.25m estimate, and RM Sotheby's failed to reach the low estimate on its 1972 Porsche 911 Carrera 2.7 RS development car, though it did sell (more details below). With so many Porsches being put up for grabs this year as part of the marque's anniversary celebrations, perhaps the market was a little weary of still more…
However, that could apply to the wider auction scene as a whole – online auction portals are booming, with record profits at BringATrailer, for example, perhaps lessening the allure of 'event' auctions. Others pointed to the receding of the post-Covid good-times feeling, in the light of continued war in Ukraine, inflated anger to wealth in Europe ('social justice' protestors spray painting yachts hasn't come to the US yet) and myriad other considerations may have played their part. However, for us, the reasons were far more simple – with the addition of Broad Arrow, the growth of Mecum's Monterey sale and the ever-increasing size of the RM Sotheby's sale, plus the timetable clashes between all the players, there are simply too many cars for sale and not enough time to see them all.
Whatever your take on the market, we've picked out some of the more fascinating runners and riders from this year's results.
Bonhams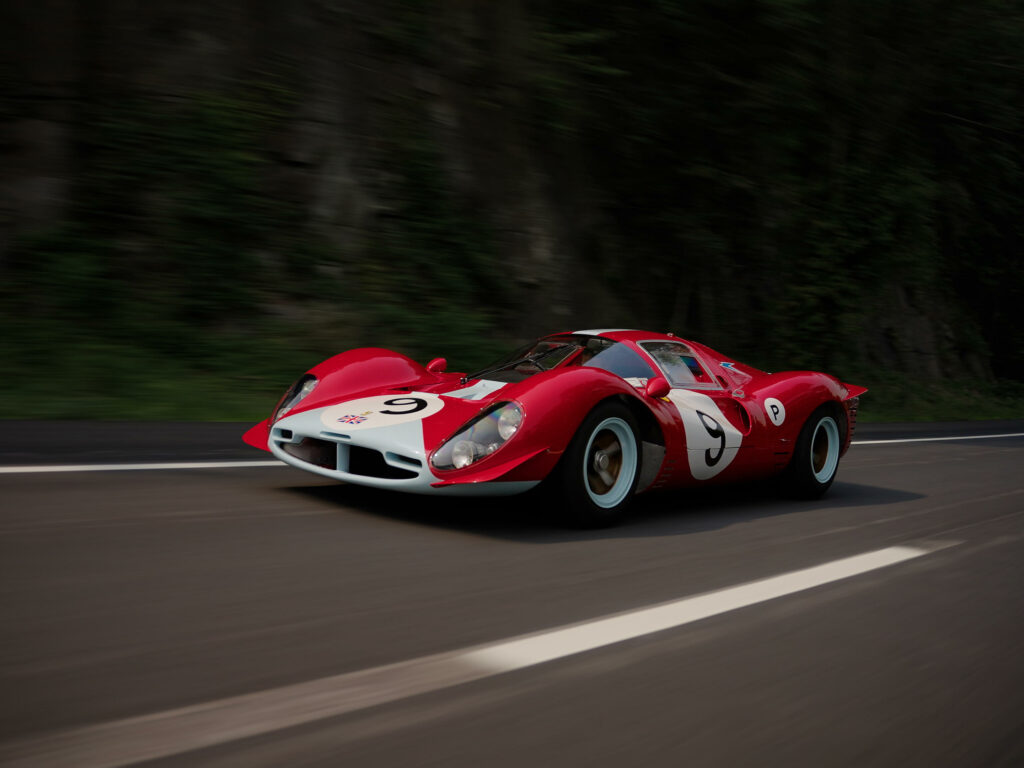 1967 Ferrari 412P Berlinetta. The hype train was big before the sale – this was one special automobile. It turned out to be true, but not quite to the level that many had expected.
This car, chassis 0854, was first delivered to the UK's retailer, Maranello Concessionaires, in spring 1967. It was soon pressed into service in the World Sports Car Championship, with Richard Attwood and Lucien Bianchi taking third at Spa. Attwood was paired with Piers Courage for Le Mans, but their charge ended after 13 hours. David Piper would pair with Attwood for the Brands Hatch Six Hours, coming home seventh. It was sold to Piper at the end of the season, who'd pair up with Jo Siffert for the Paris 1000kms of Montlhéry in 1967, finishing fifth overall and second in class. Piper would continue to race in Europe and South Africa with the car until 1969. Since then, the car has graced leading collections around the globe. Although the estimate was never released prior to the sale, its $30.255m result was widely seen as a disappointment, largely as only one bidder wanted it and pre-match suggestions were in the range between $40m and $50m. Some post-sale analysis suggests that the lack of Ferrari Classiche certification may have had a considerable part to play.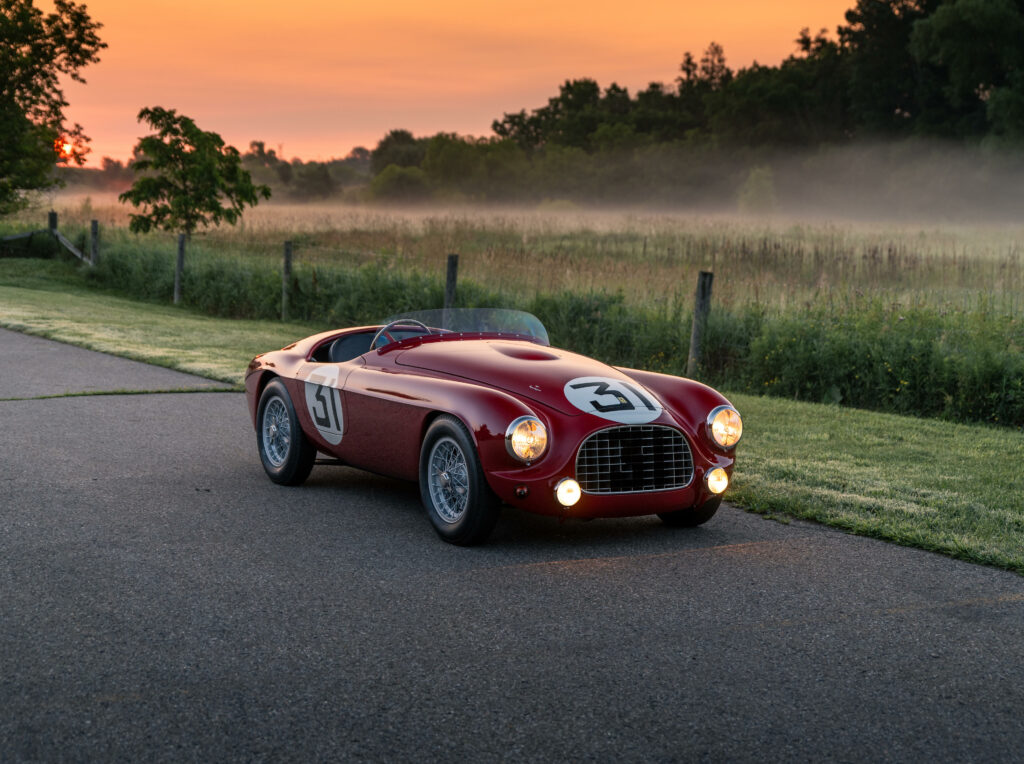 1951 Ferrari 212 Export Barchetta. Chassis 0100E was first supplied to Charles Moran of New York. He instantly took the car to the Le Mans 24 Hours, paired with Franco Cornacchia, a friend of Enzo Ferrari and a Milan car dealer. The duo finished seventh in class and 16th overall. Moran would compete with the car in the US, before selling it to John Shakespere, who would also maintain the car's racing exploits, including on the Carrera Panamericana in 1954. It passed through several owners before ending up in the Courtney Whitlock collection for 40 years. It sold for $3.9m.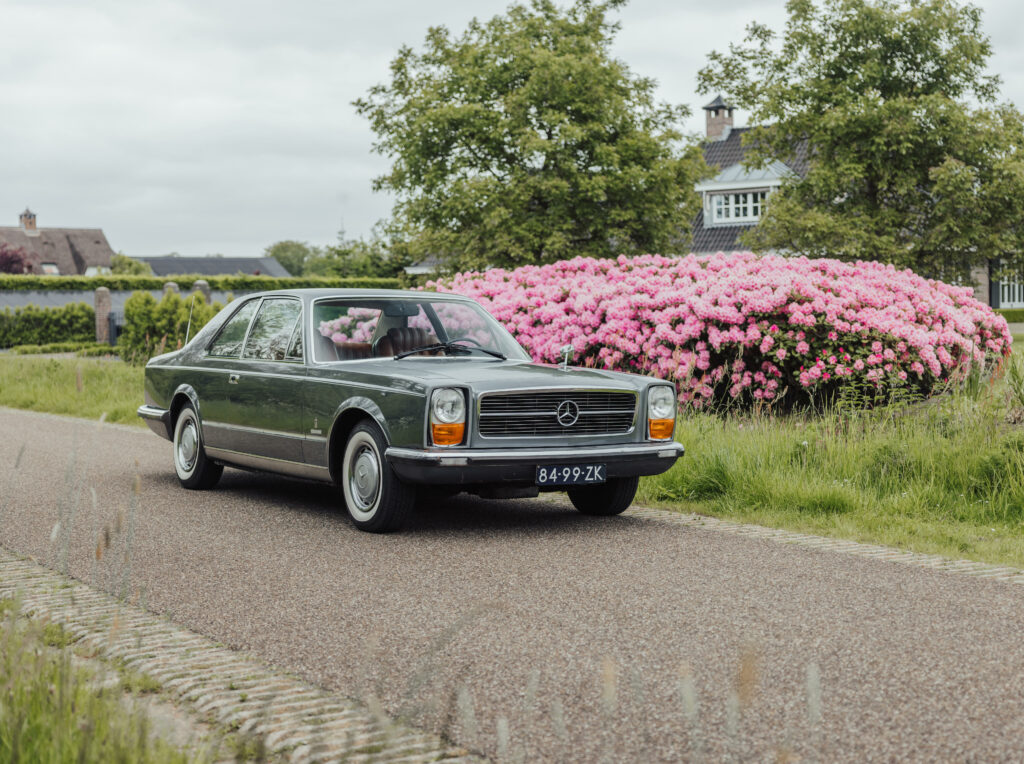 1969 Mercedes-Benz 300SEL 6.3 2+2. This one-of-one interpretation of the thunderous 300SEL 6.3 crafted by Pininfarina was one of the more notable European visitors to American auction halls this year. Built for a Dutch customer who'd had his requests for a cabriolet, two-door and even a rolling chassis rebuffed by Mercedes-Benz and Rudolf Uhlenhaut himself, he turned to Pininfarina to craft a very specific vehicle. This was the result, and would prove influential on Pininfarina's design for the Rolls-Royce Camargue. Offered for sale for the first time out of the Netherlands and in unrestored condition, it was estimated at between $400k and $600k, and sold for $350k.
Broad Arrow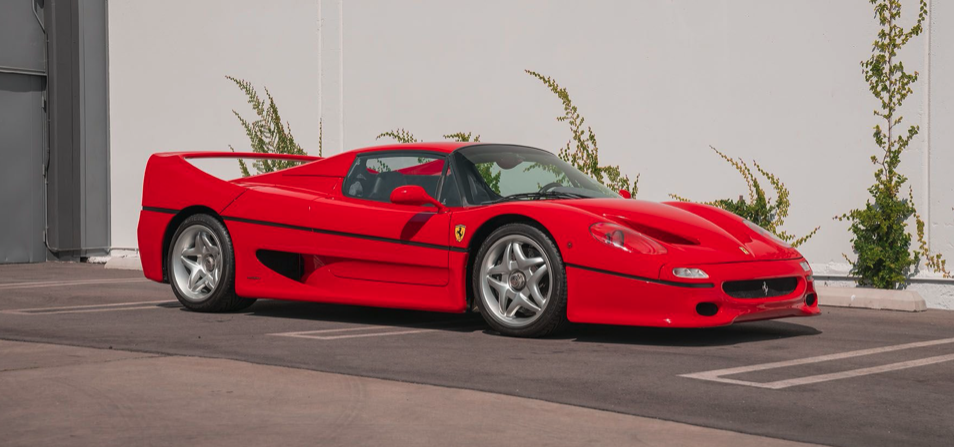 1995 Ferrari F50. One of just 349 F50s produced, this was a European-specification car that had spent pretty much its entire life in the care of two Japanese collectors. It had covered 7150 miles and had been documented by marque expert Marcel Massini. It sold for $4.24m.
1995 Honda NSX-R. Broad Arrow was bullish about this NSX-R's chances prior to the sale, with a $550k-$650k estimate – and it was proved right. One of just 483 R models built and having covered less than 7000km, this originally Japan-only, lightened, hardcore NSX is one of the darlings of the younger collector market, offering a significantly sharper driving experience than a standard NSX. It sold for $632,000, doubling the record sale for an NSX.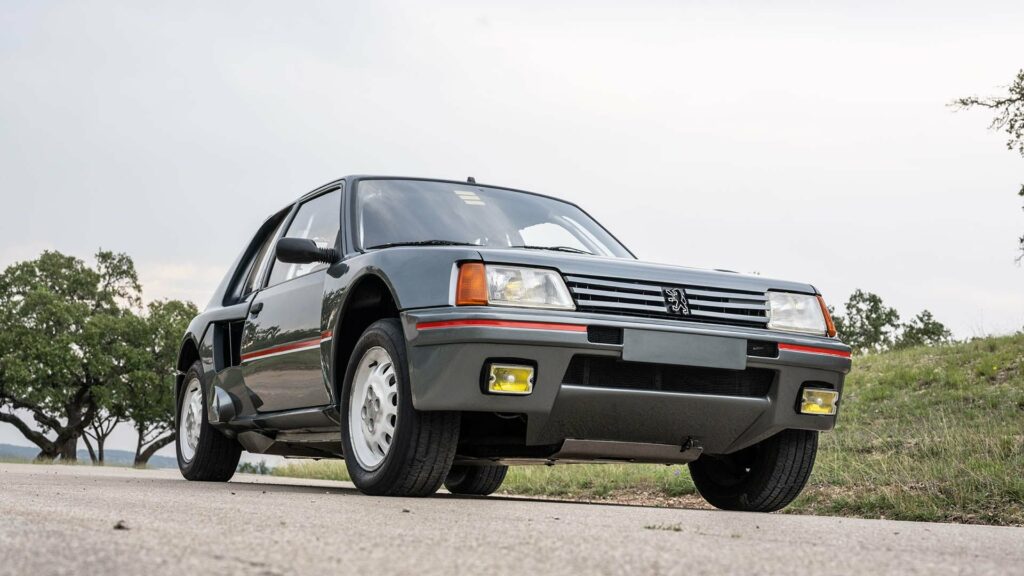 1985 Peugeot 205 Turbo 16. Group A and Group B rally homologation specials were an underlying theme, particularly of RM Sotheby's auction, but there was plenty of crossover with Broad Arrow. One particularly interesting match up was between two very special versions of the already vanishingly rare Peugeot 205 Turbo 16, of which 200 were made. While RM's 205 was the only black one painted by the factory, Broad Arrow's had arguably the more fascinating story: one of less than 30 built to 300bhp Peugeot Talbot Sport Clubman specifications, it was one of two bought by Lotus during the GM era to help develop active suspension and four-wheel steering. It then spent some Time in the GM Heritage Collection. RM Sotheby's car sold for $329,500 while Broad Arrow's car failed to sell.
Gooding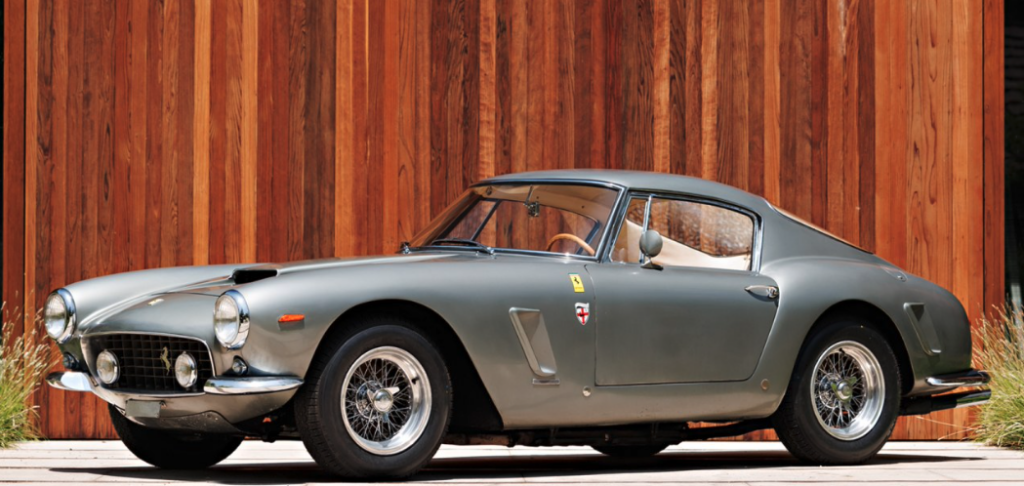 1962 Ferrari 250GT SWB. This 250GT SWB, chassis number 3507 GT, was originally delivered to an Italian industrialist by the name of Giovanni Renato Scalabrin in Grigio Metallizzato over beige leather. It was later part of the Giulio Dubbini collection in Padua between 1967 and 1985, and would remain with a fellow Padua-based collector after that. Presented in unrestored form, and being offered publicly for the very first time, it sold for $9.465m against a $9m-$11m estimate.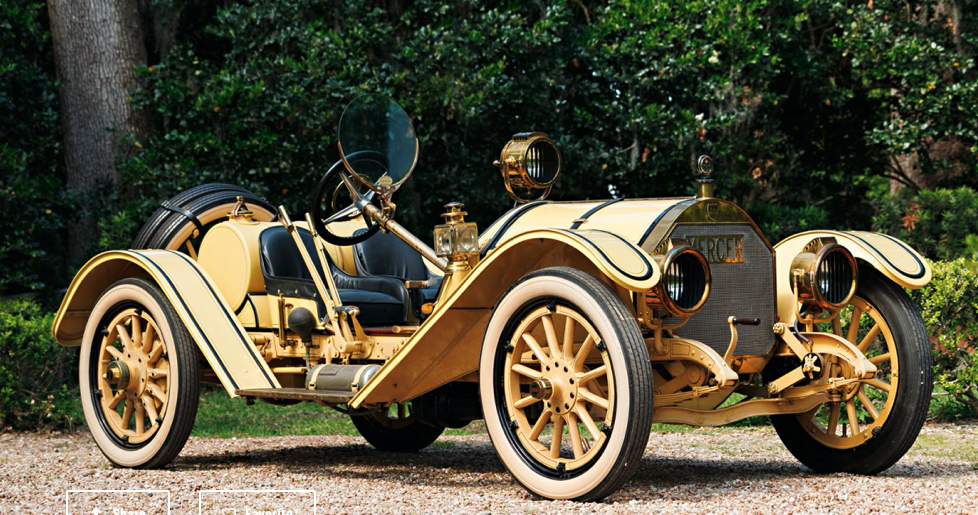 1914 Mercer Type 35-J Raceabout. This Mercer, chassis 1967, was a late-model T-head example, and featured the desirable four-speed gearbox. Although its early history is unclear, by the 1930s it was owned by the Socony-Vacuum Oil Company of New York. It was driven by Ralph De Palma in the 1936 Vanderbilt Cup Old-Timer Race. Later owners included opera tenor and car collector James Melton and several leading collectors, before joining Jerry S Foley III's collection in 1971. It had been in his collection ever since, and sold for $4.79m against a $3m-$4m estimate.
2007 Maserati MC12 Versione Corse. This track-only version of the MC12 GT1 racing car was one of just 12 built, and came from a 12-year period in a private collection. During that time the owner had the car recommissioned and track tested by Maserati itself; it also had a new ECU fitted. Against a $2.5m-$3m estimate, it only just missed the lower end, selling for $2.480m.
Mecum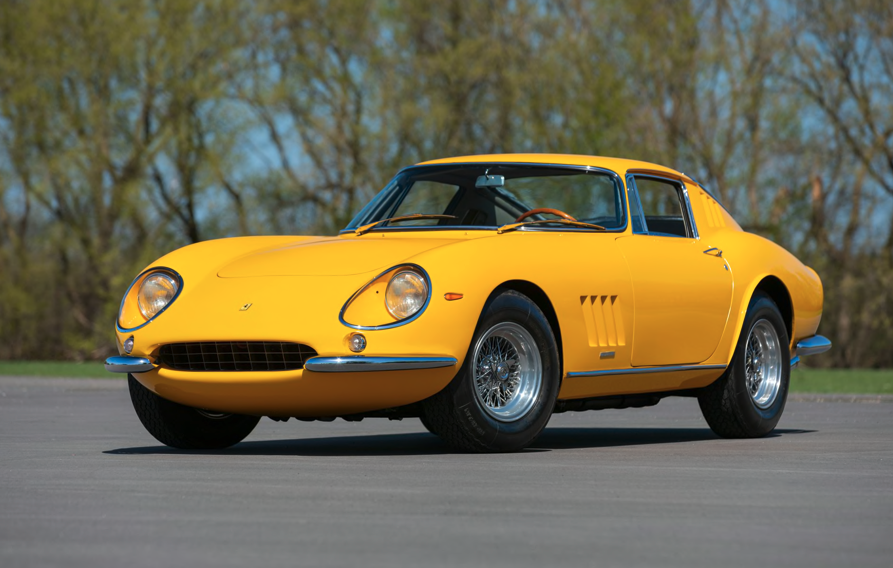 1966 Ferrari 275GTB/6C Alloy Berlinetta. Mecum's high-end lots largely failed to land, with the top four cars on pre-sale estimate going unsold. This 275GTB/6C, chassis 8157, was Mecum's highest-selling car. One of 80 built with aluminium long-nose bodywork, it was originally sold to Pirelli, and was featured in LJK Setright's book on Ferrari. It was fitted with bespoke flared rear bodywork, believed to be because Pirelli needed to fit wider tyres for testing. It found its second Italian owner in 1968, before making its way to the US in 1969. It had been in the same collection since 1999, and sold for $3.41m.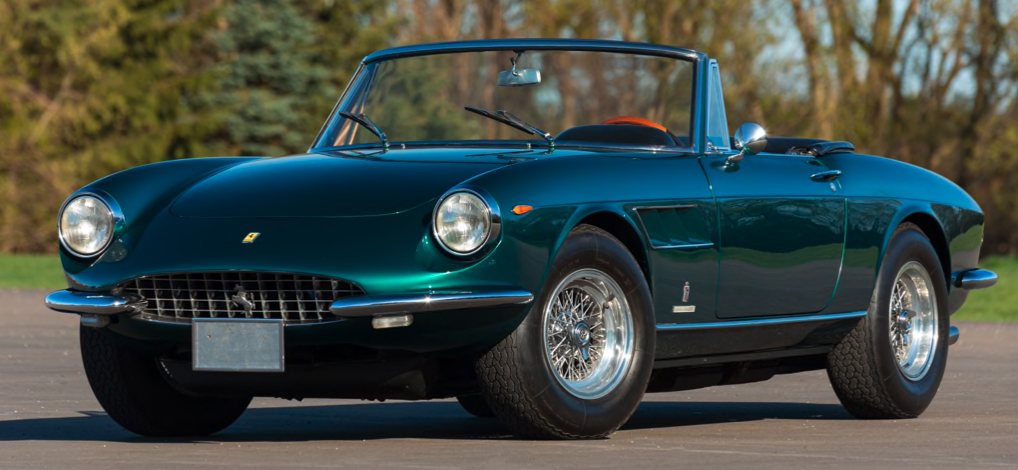 1968 Ferrari 330GTS. The taste for mid-to-late '60s droptop Ferraris was strong, with both this 330GTS and a 275GTS finding homes. The 95th of 100 examples of the 330GTS produced, this Pino Verde car had covered 27,501. It was delivered new to Montreal with options such as electric windows, a Blaupunkt AM/FM radio and air-conditioning, and would remain in Canada until 1998. It then moved to New York City, and it had been part of the same collection since 2003. It sold for $1.76m.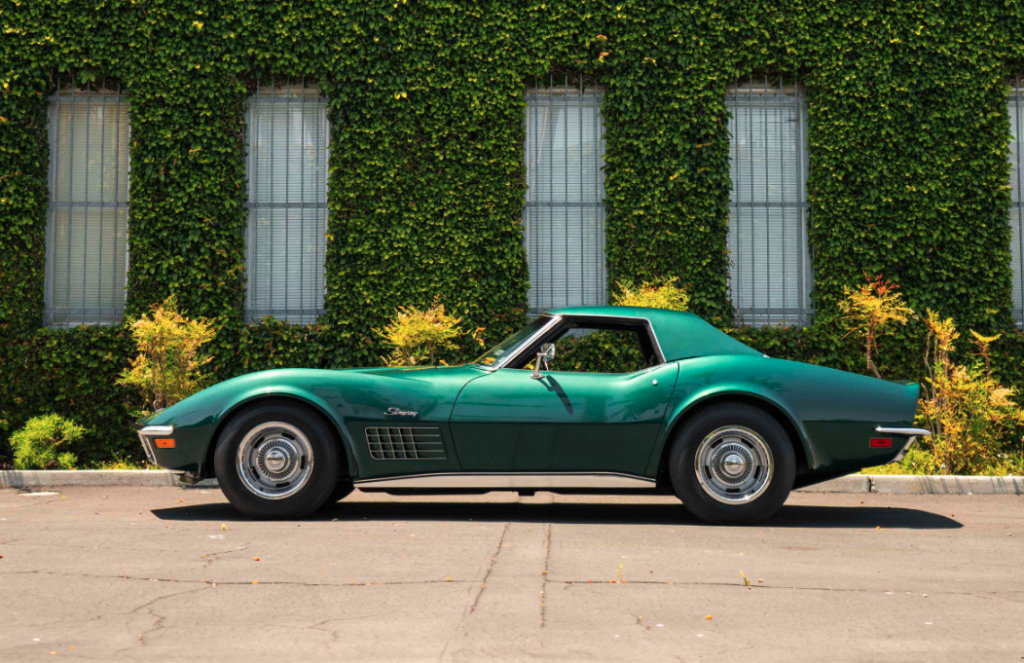 1971 Chevrolet Corvette ZR2 Convertible. In the year of the Covette's 70th anniversary, the highest 'domestic' result was actually for a one-of-70 1969 Dodge Hemi Daytona ($880k), but Mecum drew out something very special for Vette lovers. This was one of just two 1971 Corvette Convertible ZR2s ever made, out of just 12 ZR2 Special Purpose engine packages produced. Based on the L88 chassis, its LS6 454ci, 425bhp engine helped the ZR2s become known as Zora's Racer, after the Corvette's lead engineer, Zora Arkus-Duntov. This unrestored, 8796-mile car was formerly part of the Ed Foss collection, and was fitted with Muncie M22 close-ratio Rock Crusher four-speed manual transmission, electric ignition, high-capacity aluminium radiator with shroud delete, heavy-duty disc brakes and F41 Special Suspension with specific springs, shocks plus front and rear anti-roll bars. It sold for $863,500.
RM Sotheby's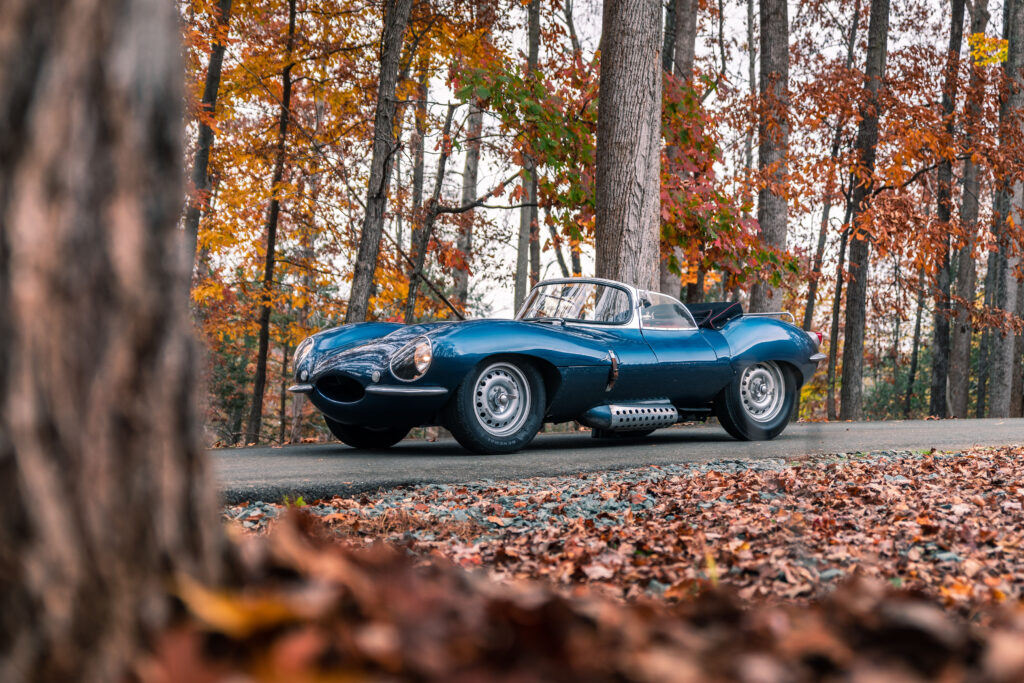 1957 Jaguar XKSS Roadster. With RM's Ferrari 250LM failing to find a buyer, its 1957 Jaguar XKSS took top spot as the highest-value car. XKSS 707 was originally sold to the US, to Lou Brero Sr. He never got to enjoy his car – he died in a racing accident before it was delivered – so it was sold to sports car dealer Sammy Weiss. Over the years it's been owned by the likes of Sidney Colberg, Anthony Bamford and Allen Lloyd, and had recently seen action with the vendor on last year's Colorado Grand. It sold for $13.205m.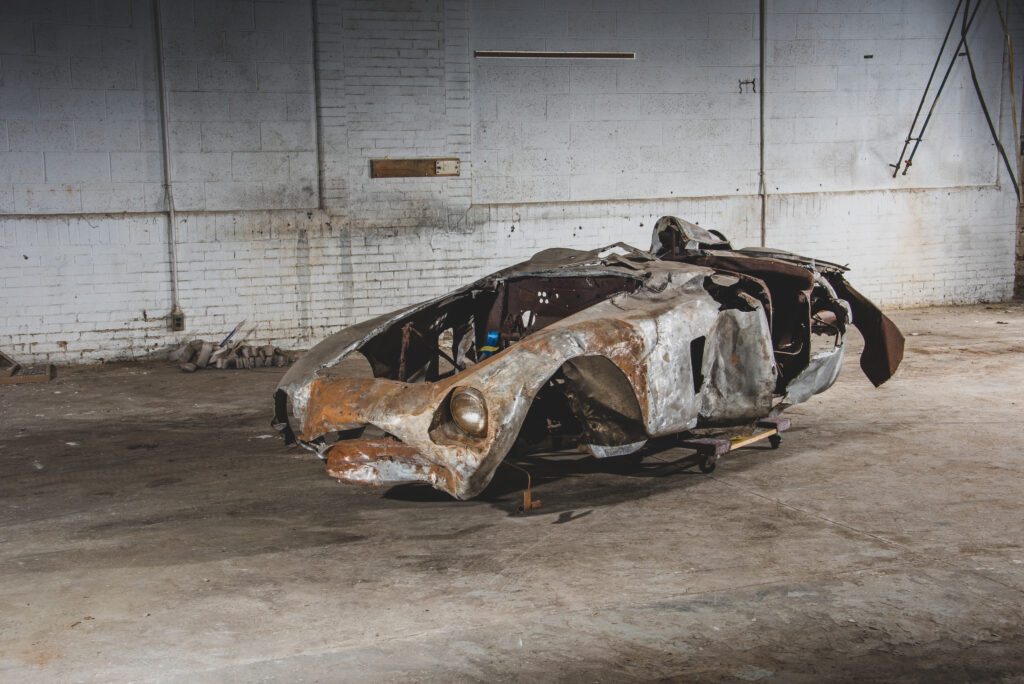 1954 Ferrari 500 Mondial Spider Series I. One of the major talking points of RM's collection was the Lost and Found selection of weather-battered and restoration-ready Ferraris. This car provoked the most heated debate – chassis 0406 MD is the second Mondial built and one of only 13 examples originally completed with Pinin Farina bodywork. During 1954 it was driven by ex-Scuderia Ferrari team driver Franco Cortese, and later in the 1950s it would compete across Europe, from Oulton Park in the UK to the Targa Florio. It came to the US in 1958, and at some point its original engine was replaced by an American V8, and then there was – quite clearly – a big crash and a fire. It had been preserved in this state since the 1970s, although the car did come with a Tipo 119 Lampredi four-cylinder engine for those brave enough to take on the restoration. It sold for $1.875m.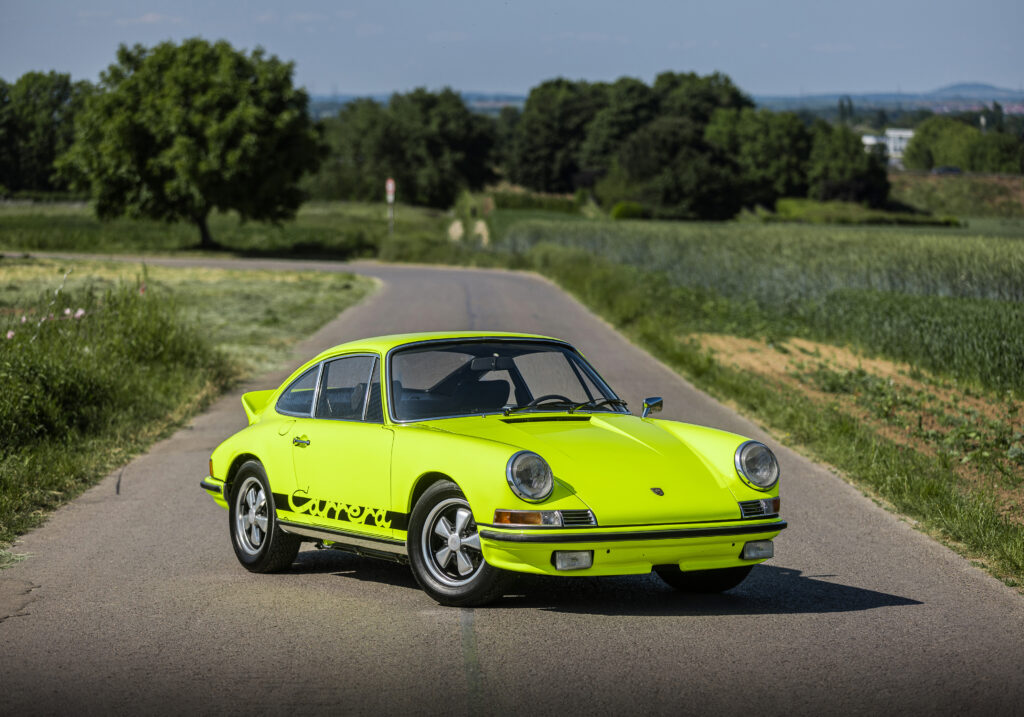 1972 Porsche Carrera RS 2.7. This car had everything going for it in terms of a big result. Not only was it Porsche's 75th anniversary, but it was the 50th anniversary of the Carrera RS – and this car was one of the development machines. It started life as a 911 S 2.4, but was soon upgraded to 2.7-litre specification and fitted with one of the first ducktail spoilers. It also had a panel below the dashboard, which housed a variety of additional instruments, including ampere, oil-pressure and oil-temperature gauges, as well as a radio for communication during test drives. It later spent some time in Algeria before returning to Europe with its long-term (43 years) owner, who sold it to the vendor in 2016. Estimated at $780k to $900k the pre-match hype suggested more could be achieved; in the end it sold for $758,500.