Words: Nathan Chadwick | Photography: Meyers Manx
The Meyers Manx is being updated for the modern age with EV propulsion – say hello to the Meyers Manx 2.0. The original car was an icon of the 1960s, built by Bruce Meyers on Volkswagen Beetle mechanicals. The company remained in Meyers' ownership until two years ago, a year before his death. Though sales of the original have continued, the new owners have announced the Meyers Manx 2.0.
The Volkswagen engine that powered the original dune buggies has been stripped away, to be replaced with either a 20kWh or 40kWh battery pack. It comes with a 6kw onboard charger, though a 60kW DC rapid charger is also available.
Just like the original Manx, the 2.0 is rear-wheel drive, with two electric motors at either end of the rear axle. The chassis is to be an all-aluminium monocoque affair, and it's specified with independent rear suspension, disc brakes and power steering, along with a regenerative rear braking system.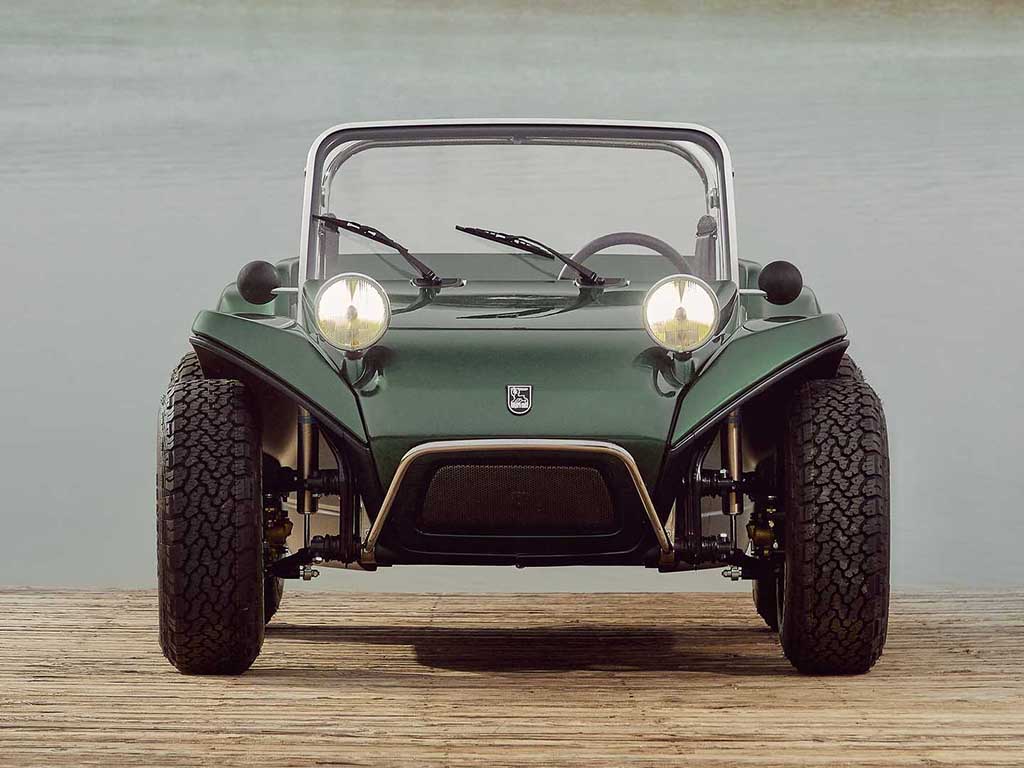 At the time of writing only the larger 40kWh battery had any detailed specifications to mull over – aside from a range of more than 300 miles, the 202hp/325Nm unit will hit 60mph in 4.5 seconds. Perfect for getting to the head of the queue for the ice cream van. The 20kWh version offers half the range, though performance statistics have yet to be released. Depending on battery size, the car will weigh between 680kg and 750kg.
The first 50 cars are being offered as a beta test in 2023. These customers will be expected to drive their cars in all types of conditions for a pre-assigned minimum mileage over a 12-month period, and will discuss finding with the Meyers Manx team on a regular basis.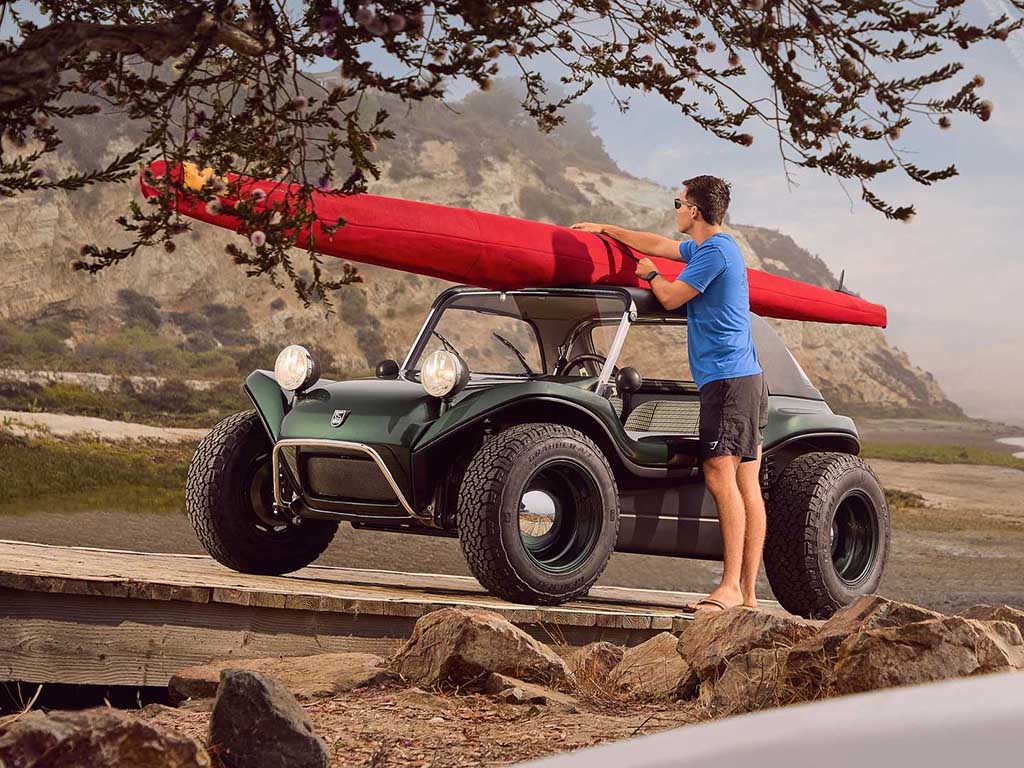 The team behind the project is headed by Freeman Thomas, working for Meyers Manx's new owners, Trousdale Ventures. Thomas has worked as a designer for Porsche, Ford and Volkswagen. At VW he designed the Concept 1, which laid the groundwork for the New Beetle.
The prototype will be revealed at The Quail Motorsports Gathering during Monterey Car Week on August 19. More details at https://meyersmanx.com