WORDS: ELLIOTT HUGHES | PHOTOGRAPHY: greenwich concours
A 1927 Mercedes-Benz Model K has been crowned Best of Show at the 2021 annual Greenwich Concours d'Elegance, which returned to Roger Sherman Baldwin Park in Connecticut, US, on October 22-24. Celebrating its 25th edition after a two-year hiatus, the event is now under Hagerty's ownership.
The pre-war Mercedes-Benz was selected "following significant deliberation", revealed Hagerty CEO McKeel Hagerty. "Certain cars are just super important, deserving of celebration and recognition. The Mercedes-Benz Model K's selection as Best of Show represents that greatness," he explained.
Mercedes-Benz introduced the Model K in 1926 with an advanced 6.2-litre supercharged straight-six, producing either 108bhp or 158bhp depending on whether the supercharger (kompressor) is engaged. The 'K' moniker references the shortened wheelbase (kurzer radstand), and the car could achieve a top speed of 90mph, making it one of the fastest models of the era.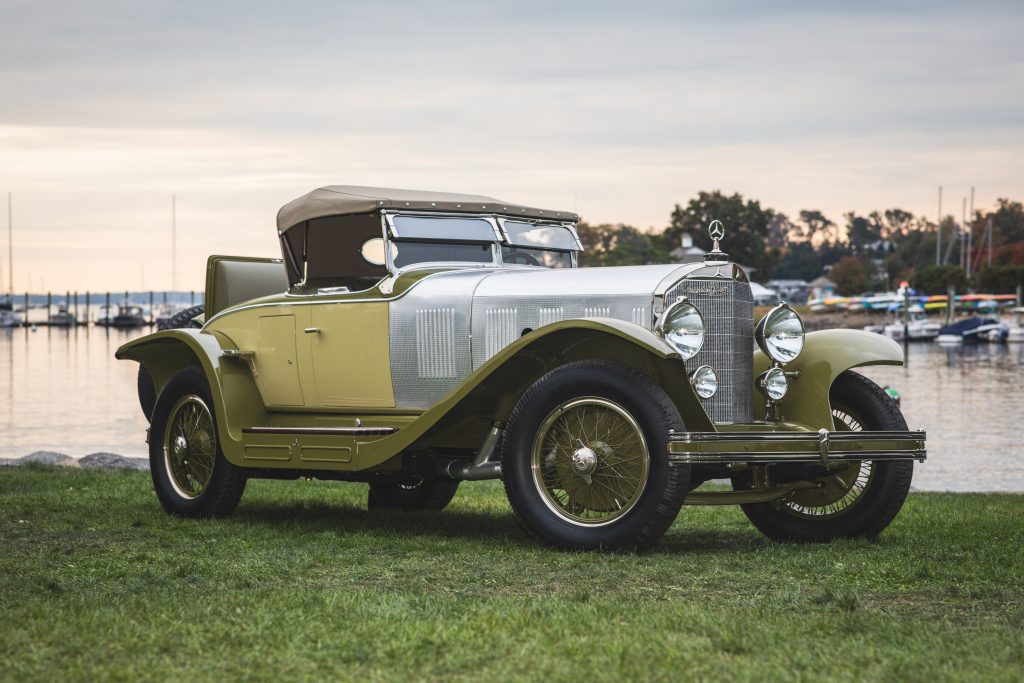 The winning 1927 Mercedes-Benz Model K wears unique Fleetwood coachwork, which was specified after the original owner saw the Fleetwood-bodied Isotta Fraschini Roadster prepared for Rudolph Valentino at the 1926 New York Auto Salon.
Aside from the Best of Show winner, the 2021 Greenwich Concours d'Elegance saw a plethora of spectacular cars take home silverware. Notable models include the 1929 Duesenberg J Murphy that won the 100th Anniversary of Duesenberg class, the Vintage SUV class-winning 1990 Lamborghini LM002, and the 1961 Ferrari 250 TR1/61 that was nominated for Best of Show and won the Post-War Sports Italian class.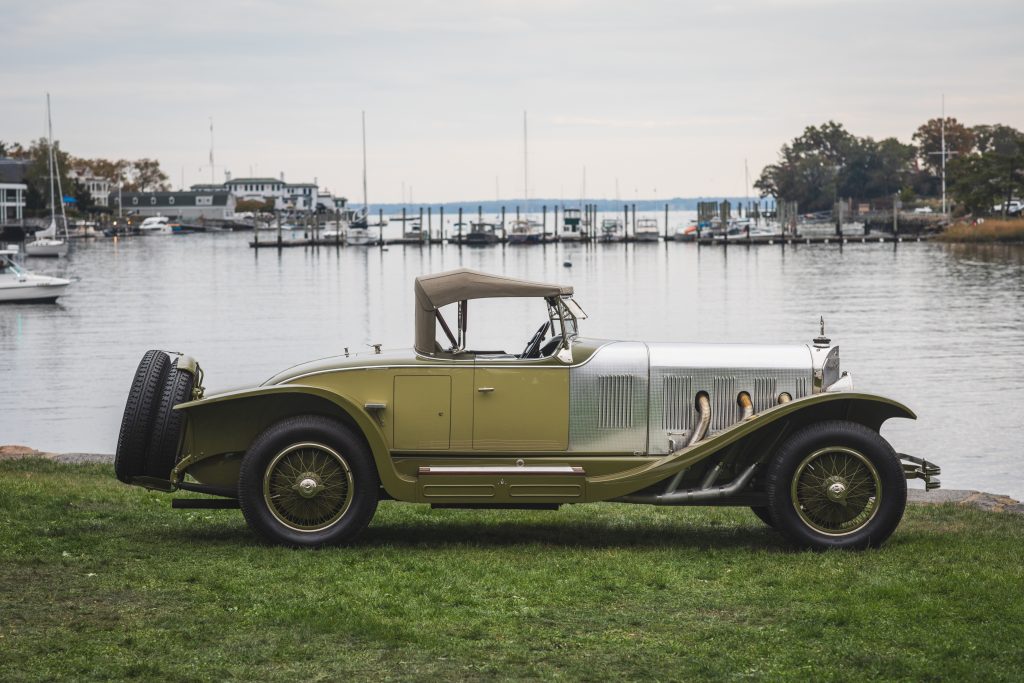 While the concours cars generate the most headlines, changes to the event itself also deserve acknowledgement. The seminars featured in Saturday's inaugural motoring festival were a welcome addition, as were the Concours d'Lemons, '80s and '90s RADwood favourites and the Porschella CarPark, which celebrated modified Porsches.
These features were complemented by an array of smaller attractions including rides and drives, racing simulators, slot-car competitions, Hagerty Youth Programs, trade stands and more.
Greenwich Concours d'Elegance returns on June 3-5, 2022.
If you liked this, then why not subscribe to Magneto magazine today?