WORDS: ELLIOTT HUGHES | PHOTOS: PEBBLE BEACH CONCOURS
A stunning 1937 Mercedes-Benz 540K Special Roadster finished ahead of 216 cars from 18 countries to net Best of Show at this year's Pebble Beach Concours d'Elegance on August 20, 2023. With ten wins, Mercedes-Benz is now the manufacturer with the most Best of Shows in the event's 73-year history. Prior to this, the German marque was tied with Bugatti on nine victories.
The 540K Special Roadster wasd fielded by Jim Patterson of the Patterson Collection. The pre-war classic is one of just three surviving long-tail examples with a covered spare tyre.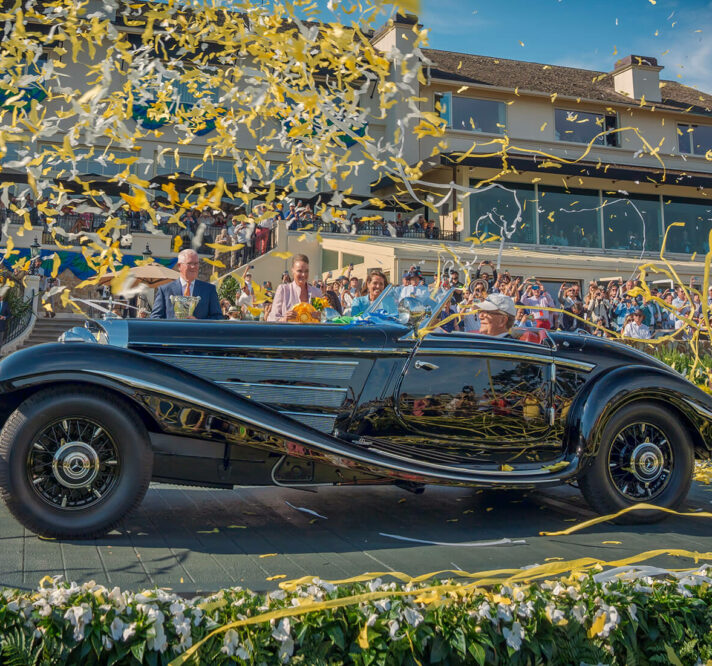 Mercedes-Benz is now the manufacturer with the most Best of Shows in the event's 73-year history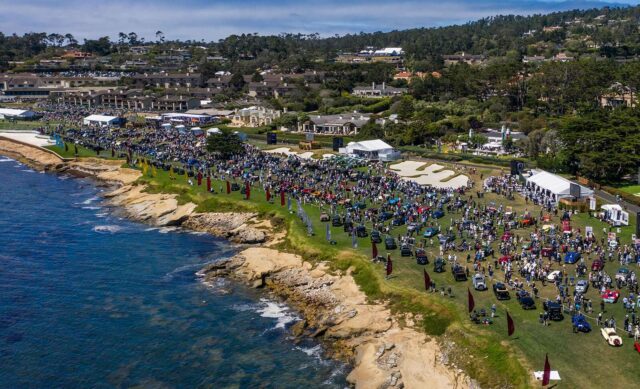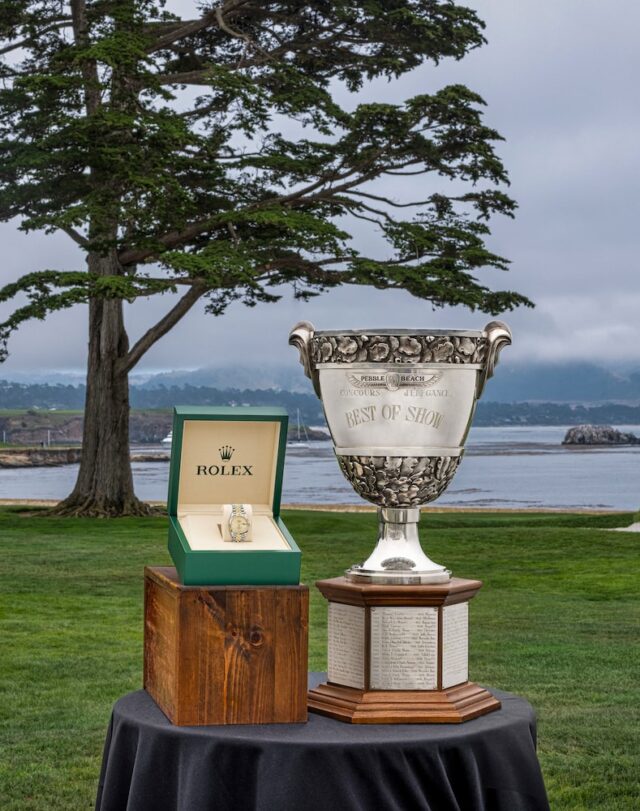 2023 marks the third time Jim has claimed the top prize, having also won in 2015 with an Isotta Fraschini Tipo 8A Worblaufen Cabriolet and in 2010 with a Delage D8 S deVillars Roadster.
"In Kentucky, you know, we talk about winning the Derby. Well, there's such a thing as winning the Triple Crown," said Jim Patterson. "And so I've won this Concours twice before today. This is a Triple Crown for me."
Jim's Mercedes-Benz was joined by a trio of very strong contenders – the Auriga Collection's 1930 Mercedes-Benz 710 SS Special Roadster, the 1932 Alfa Romeo 8C 2300 Corto Figoni Cabriolet shown by Gregor Fisken, and the 1939 Delahaye 165 Figoni et Falaschi Cabriolet owned by the Mullin Automotive Museum Foundation.  The Alfa won the Preservation Class, and caused delight among onlookers that an original, unrestored car with such obvious patina could make it to the final four contenders for Best of Show.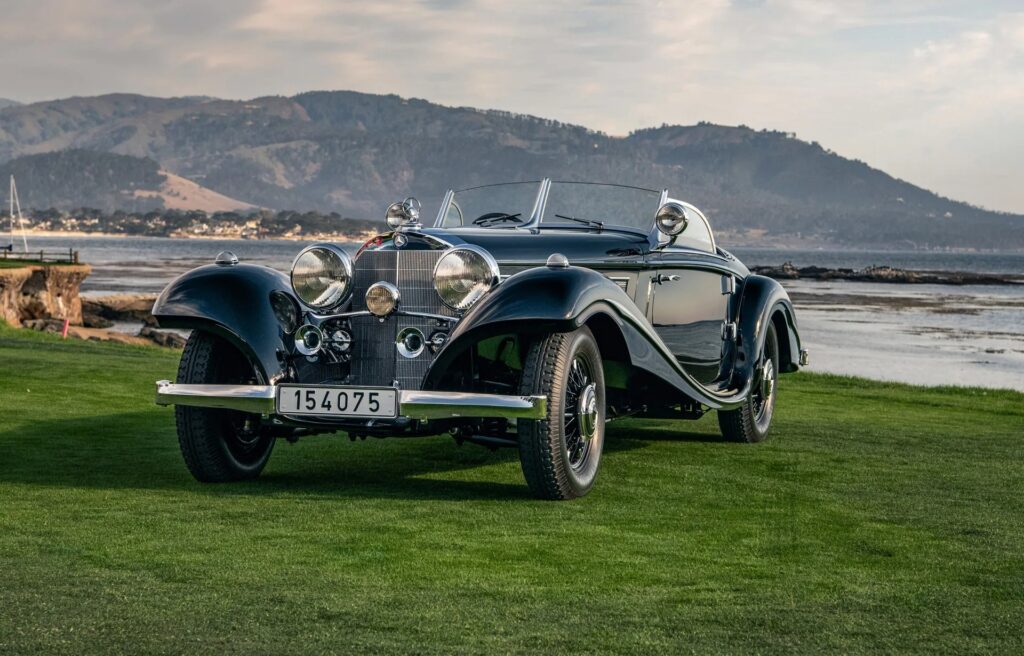 "This 540K balances strength with sweeping lines and style, and its history is unique," said Concours chairman Sandra Button. "In talking with Jim about this car, I was impressed by the time and thought invested in this restoration."
The winning Mercedes was restored by RM Auto Restoration, which has now built eight Best of Show victors, including last year's winning Duesenberg Model J Figoni Sports Torpedo. 
Restoration specialist John Bentley received the Lorin Tryon Trophy in recognition of his contributions to the concours and the broader collector car community. The concours also raised over $2.68m (£2.10m) this year, benefitting more than 90 local charities and helping over 10,000 children in Monterey County.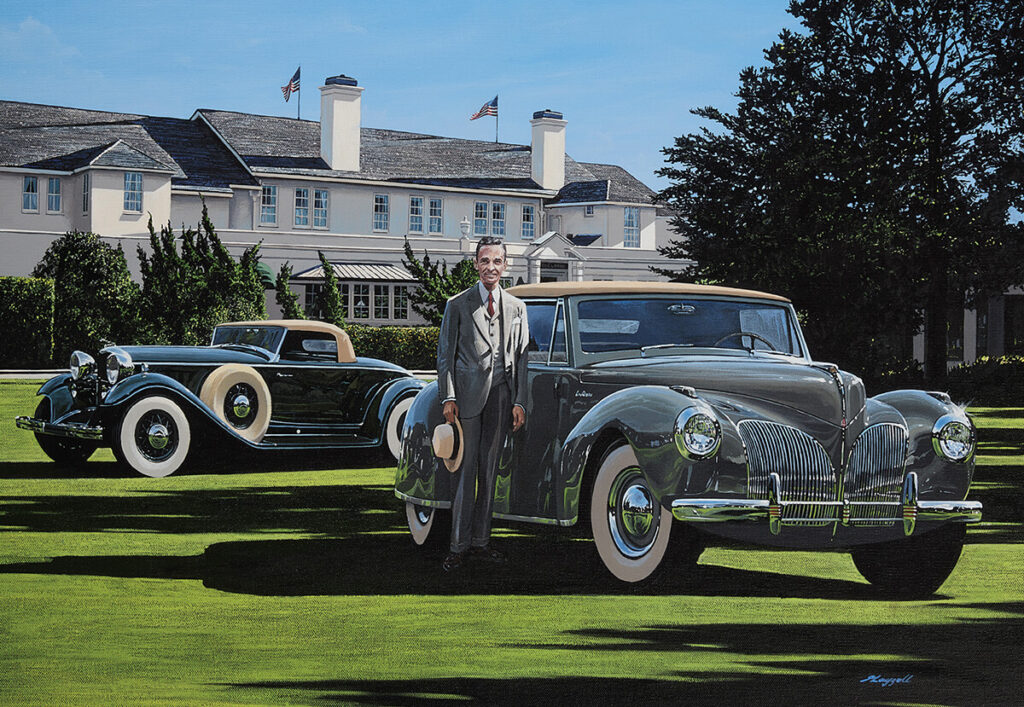 Many of the cars competing in the concours also took part in the 25th Pebble Beach Tour d'Elegance, which creates an incredible cavalcade of world-class cars that runs over 70 miles of coastal roads. Entries that complete the Tour have an advantage if they tie in the concours class competition.
Additional 2023 features included Porsche's 75th anniversary and Lamborghini and McLaren's 60th anniversaries, and American Dream Cars of the 1950s. Mercedes also debuted its new V8-powered AMG GT on the hallowed lawns of the Golf Club.
Gooding and Company hosted its annual sale at Pebble Beach, presenting the largest catalogue in its 19-year tenure as the event's official auction partner. The auctioneer achieved over $92m (£72.28m) in total sales.  
The highest-grossing lot of the weekend was an unrestored 1962 Ferrari 250GT SWB, which crossed the block for $9.46m (£7.43m). Another highlight was the $4.79m (£3.76m) sale of a 1914 Mercer Type 35-J Raceabout, which set a new world record for the marque.
The 73rd Pebble Beach Concours d'Elegance is scheduled to take place on August 18, 2024.
For full 2023 oncours results, click here.