Words: Nathan Chadwick | Photography: Classic Driver
A dozen McLaren F1s, insights from those intimately involved in the project and a host of memorabilia, sketches and designs – Kiklo Spaces played host to an evening of insight and entertainment with this game-changing supercar at its heart.
Hosted by Classic Driver and Hagerty UK, a panel discussion involving Peter Stevens, the car's designer; David Clark, McLaren's commercial director; Paul Lanzante, then team boss of the Le Mans 24 Hours-winning Kokusai Kaihatsu Racing; Derek Bell MBE; and Andrew Frankel, the first journalist to drive the car, revealed previously unheard McLaren F1 stories.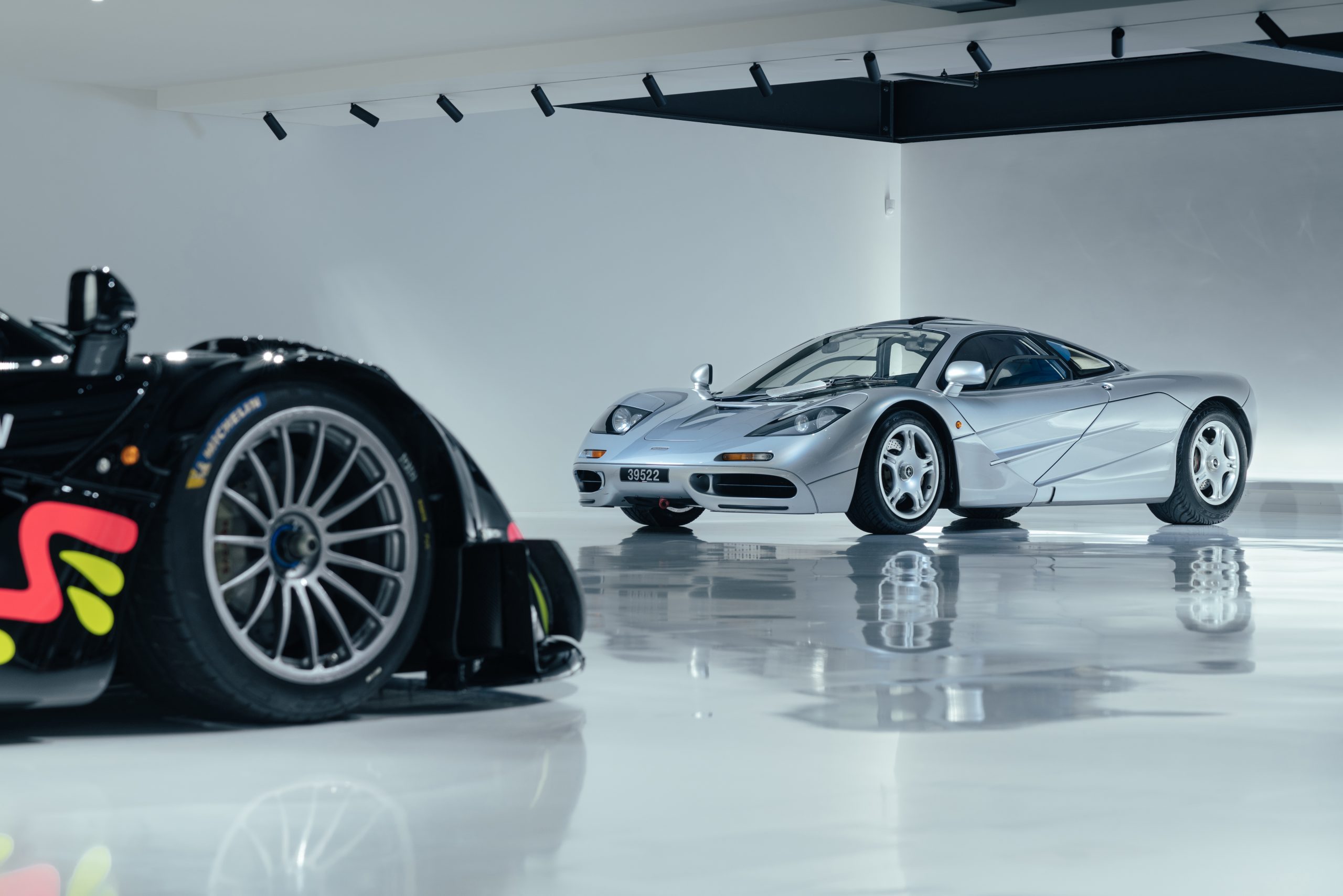 Peter Stephens kicked things off by revealing that for such a groundbreaking car, there wasn't really a design brief – and it could have been very different. "It was originally going to be a single-seater, which Ron Dennis liked the idea of," Peter recalled. "Then somebody said 'just because you don't have any mates, doesn't mean we don't'."
However, Peter believes Gordon always had it in his mind that it would be a three-seater. "That was interesting, because we didn't know what the experience would be like driving a road car from the middle," he explained. "We went to great lengths making seating bucks to see what it would be like to be in the middle having two passengers – not alongside, because that would mean the car would be huge."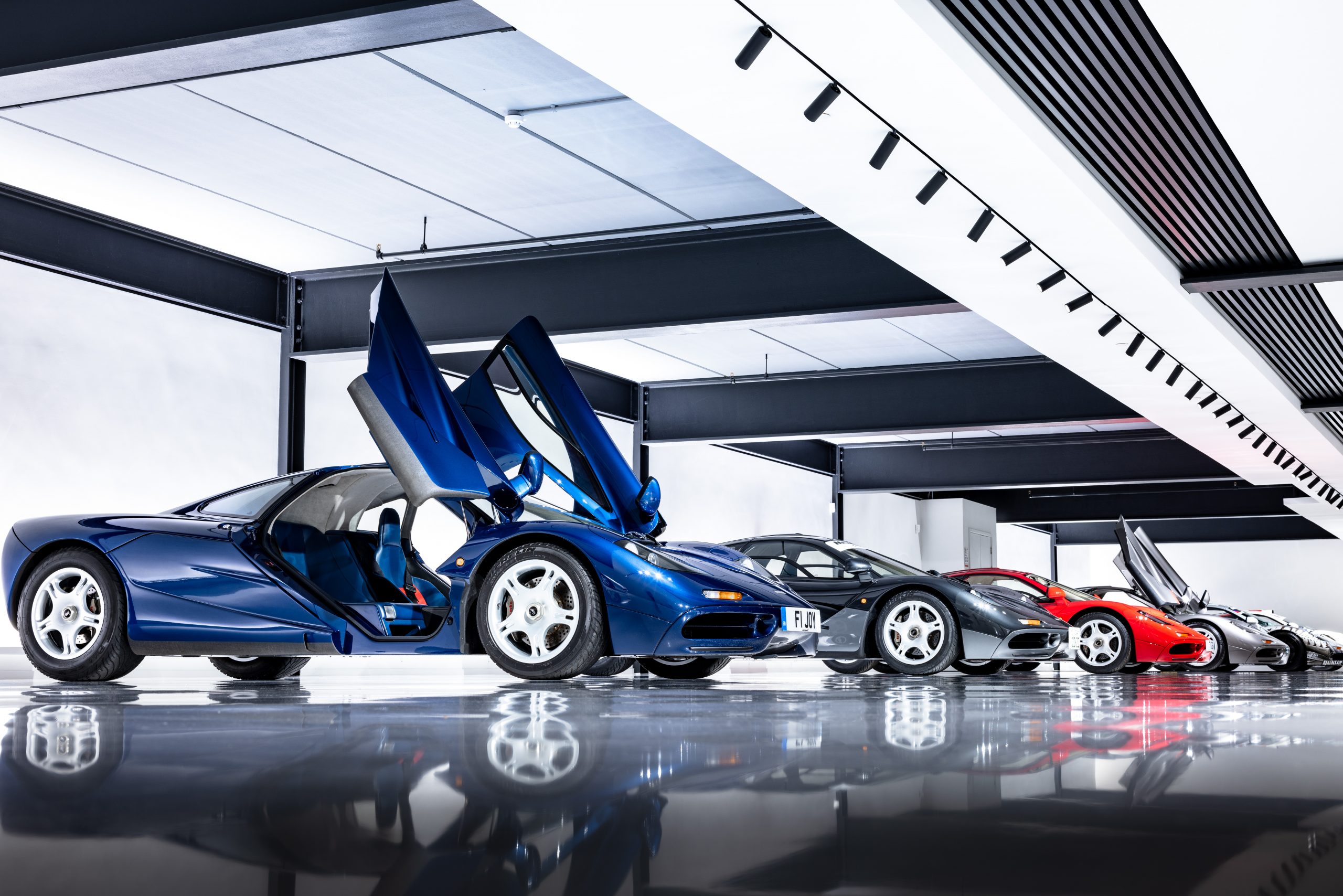 It took a long time for the three-seater idea to prove itself, Peter revealed. "It was only when we pushed the show car into the courtyard that it made good sense; I was sitting in it and the guys from the workshop were pushing it out," he remembered. "There was quite a narrow door, and it was just exciting to find it make sense."
The car was developed in total secrecy, despite getting very close to the centre of automotive news at the time. "The wind tunnel we used was opposite the Autocar offices; we arrived with this old estate car and the model covered in a blanket," Peter recalled. "We went past the office every day and they didn't know what it was. Steve Cropley [then Autocar editor] was determined to find about this project."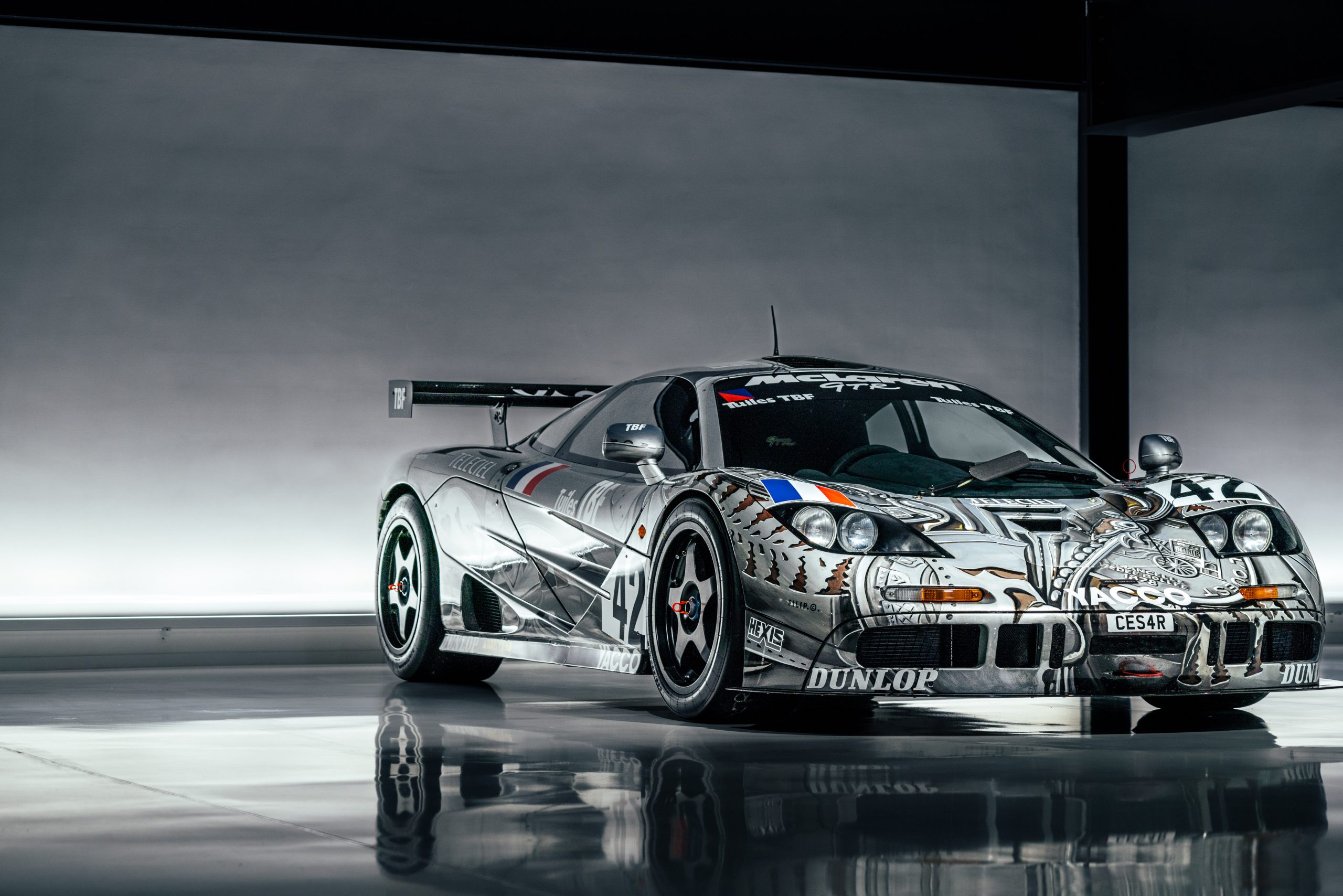 Andrew Frankel was heading up Autocar's road test department at the time. "We knew all about Peter, we knew about Gordon, and we knew that when McLaren decided to do a road car. It wasn't going to be an ordinary thing, but I don't think anybody was prepared for what it actually was," Andrew said. "I don't think any car has moved the goalposts in any era, or has expanded the envelope further or faster than that car."
Andrew's eventual first taste of the car made an indelible mark – and that was from the passenger seat, when McLaren hired the new part of the Nürburgring to demonstrate the car to customers. "Jonathan Palmer was there, and we had a tip-off that if somebody turned up, we might get a run around the car, so I was sent out to doorstep McLaren and see what I could do," Andrew said. "The first person I ran into was Ron, who had no idea I was coming and wasn't pleased to see me – and wasn't shy about saying so. I was lucky Jonathan was and remains an Autocar reader. He knew who I was, and I'd gone out in a Porsche 968 ClubSport, which he really wanted to drive."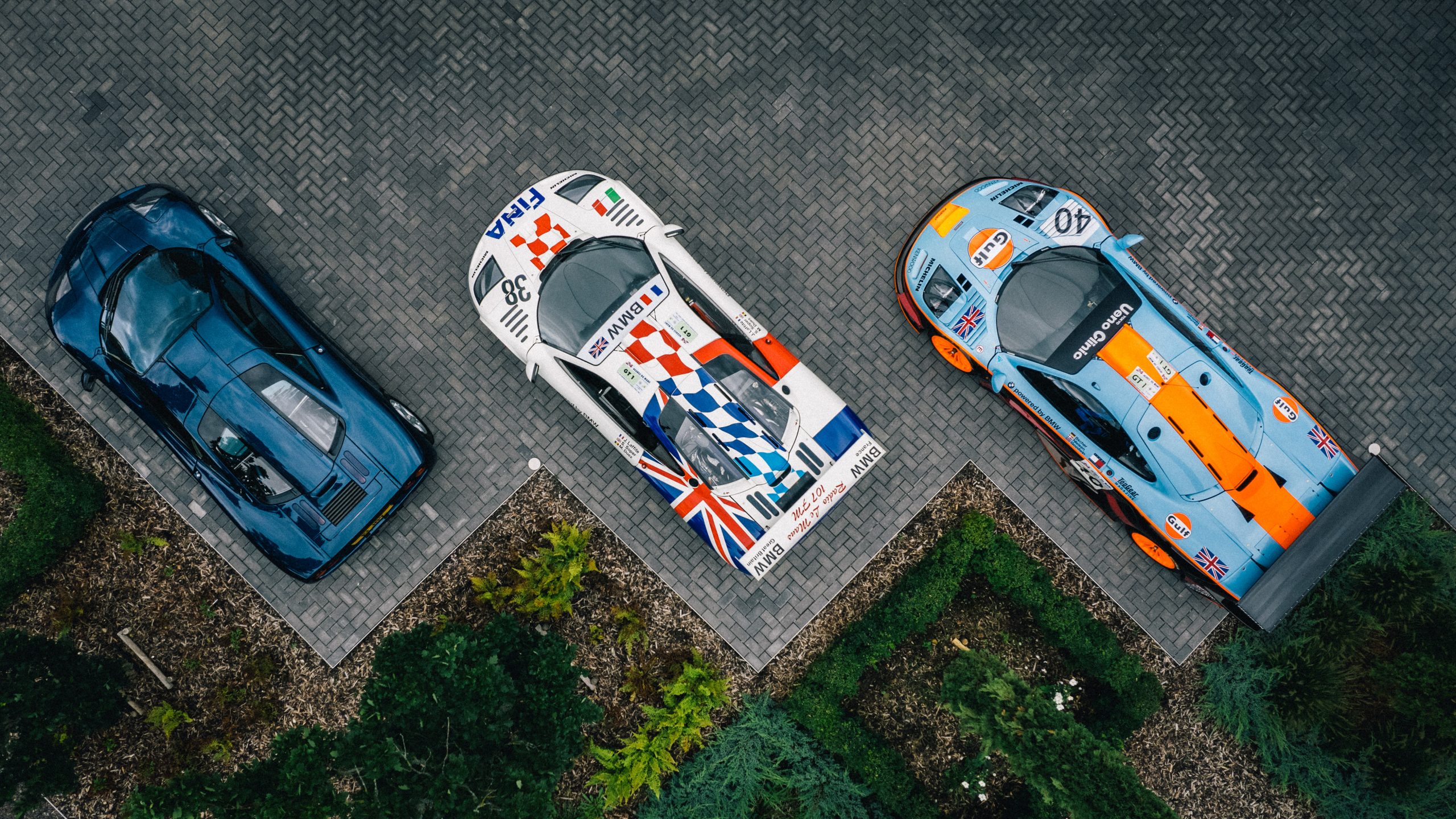 Palmer got to drive the 968, and Andrew had a sniff of a passenger ride for lunchtime the next day. Just one problem – the marshals were all having lunch, so it couldn't be driven there, and it had no licence plates, so it couldn't be driven on the road. So, a simple solution – take it to the old track, the Nordschleife. "We got to the gates, and the bloke stood in front of the car and said we couldn't go out, as it had no licence plate – they were letting coaches and caravans around without any problem, however," Andrew recalled. "So we went back to the new circuit, took some normal plates off something, screwed one on the back and stuck another in the windscreen, and went back."
The pair were waved through, but there was one slight thing Palmer neglected to mention. "Jonathan announced he hadn't been around the old 'Ring for 11 years, and it was wet," Andrew said. "He was so dialled into it; he was driving around at speed, not recognising where he was – 'I'm pretty sure it turns right here' – it just didn't seem to be a problem with him. It's probably the most extraordinary experience I've ever had in the car without actually driving it myself."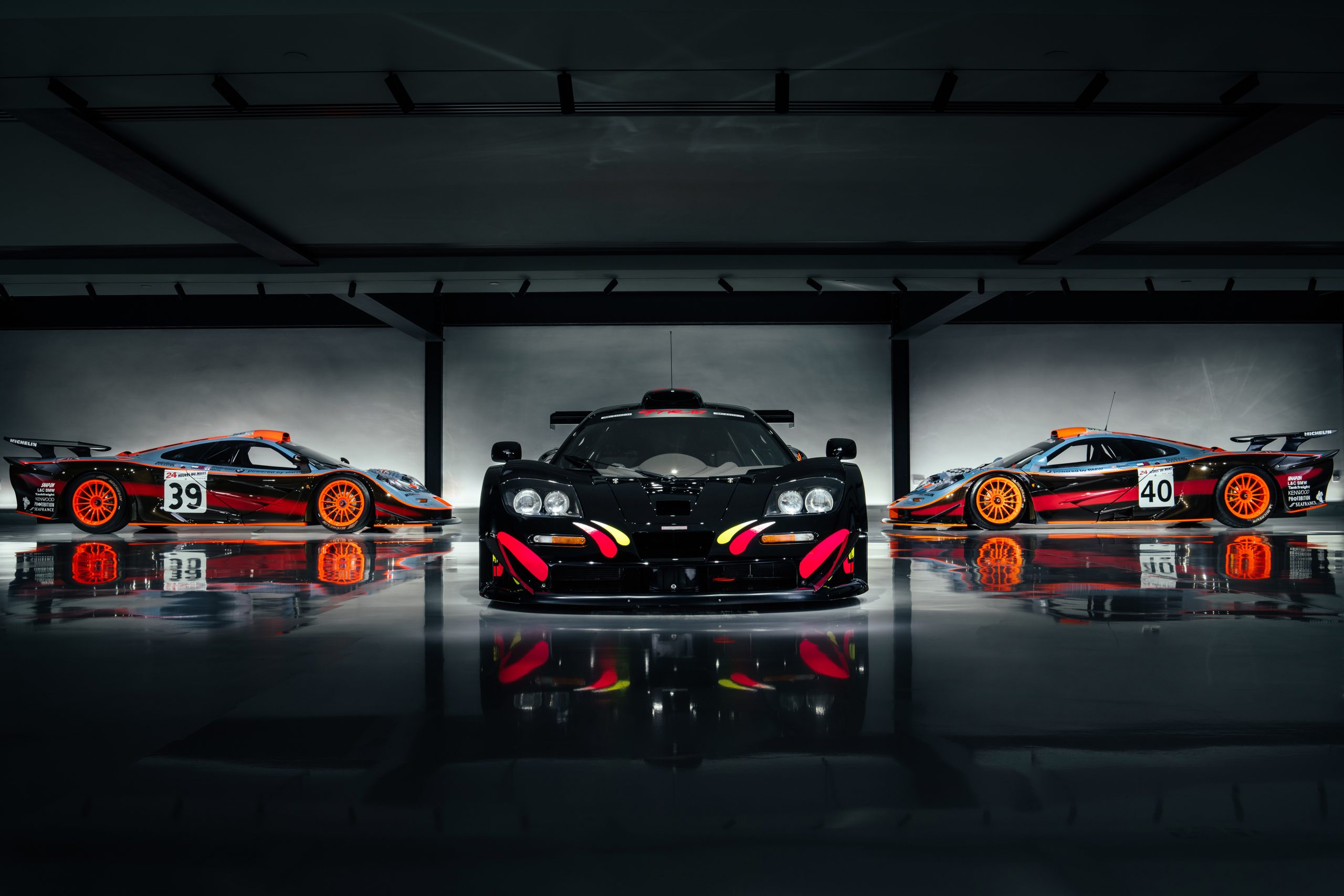 Andrew was lucky enough to drive an F1 on two occasions, once when the car was new and then again 25 years later. "In 2019 the P1 was there, but the F1 was still absolutely incredible," Andrew said. "They were very different; the F1 was much softer, but in terms of that engine, in terms of packaging, in terms of just the experience, the feel of the car, it still stood out."
We'll be bringing you more insights from the evening, including racing insights and difficult customers, in a future edition of Magneto. Thanks to Kiklo Spaces, Classic Driver, Hagerty UK, Investec and Citi Private Bank.