WORDS: DAVID KINNEY | PHOTOS: MERCEDES-BENZ
So, a Mercedes-Benz SLR McLaren walks into a bar. Bartender says: "Why the long face?"
Okay, I get it. The SLR McLaren is not to everyone's taste. It has a different 'face' – make that an unusually elongated bonnet – than other cars carrying the three- pointed star up front, and not everyone is a fan of the look. It's a supercar to some, a sports car to others and a grand tourer to many. It's fast, but it's not the fastest. It has really interesting doors, and it's quite sexy. It's cool, but it's…
This story first appeared in Magneto issue 10.
The SLR McLaren is and was one of the most misunderstood cars of this century
Let's just slow it down a bit. Here are some important facts to know for our discussion. First, its cost new was up to $495,000-plus from the dealer for the later cars. That was before taxes and options – and you can bet there were a lot of both on every SLR built. Second, only 2157 were produced when new. That's Coupé (1262 built) and Convertible (520) as well as Roadster bodystyles, total, from 2003 until 2009. Third, it's about to go up in value. Way up.
Do I have your attention now? Good. Before we move forward, let's be clear – we are discussing just the production Coupé and Convertible here, not including any of the variants such as the vaunted 722 (150 Coupé, 150 S Roadsters) or Stirling Moss (75 total), or the bespoke McLaren Edition. These special versions stand alone; they are on their own rocket-sled trajectory to increasingly higher values.
I like the SLR McLaren, and not just by a little bit. In fact, I personally love both the concept and the car. And yes, I'm going to call it the spiritual successor to the 300SL. (Gullwing folks? Are you listening? Would you like some new, younger club members?)
We all 'get' that there will never be another 300SL, and that the impact of the SLR McLaren in the automotive world is totally different to the incredible path once forged by the 300SL. This generation's SLR was built (or at least marketed) as an homage to the Mercedes-Benz W196S 300SLR (Sport Leicht Rennen, sometimes Rennsport) – or, in English, Sport Light Racing.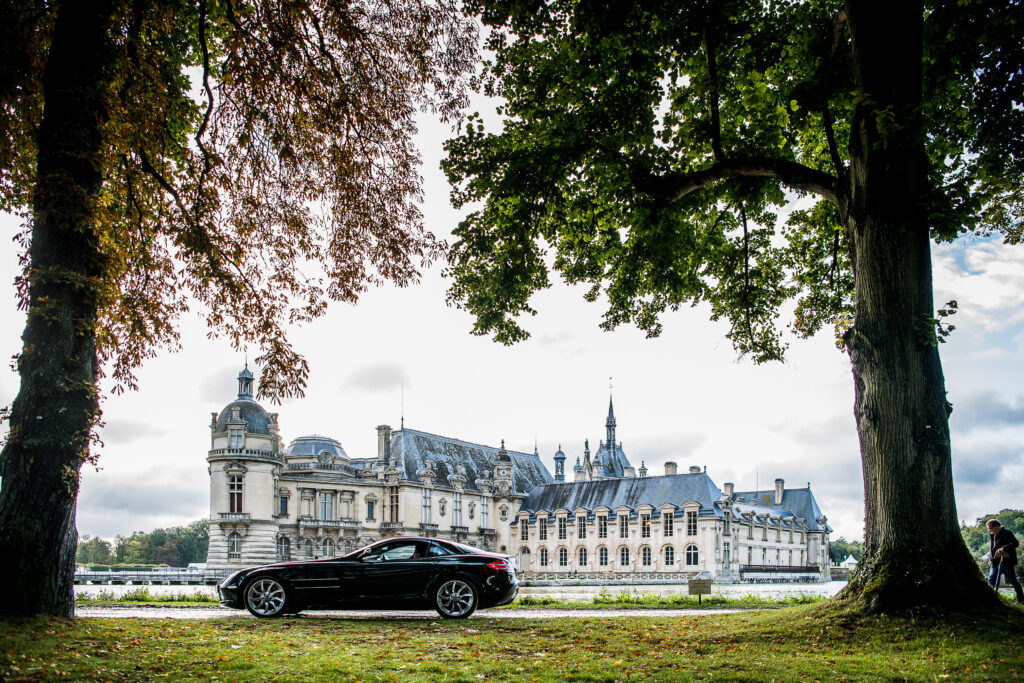 All of that said, the SLR McLaren is and was one of the most misunderstood cars of this century. The internet is full of information, and plenty of misinformation, about the models and service costs. Forget almost all of it; these are damn good, if not fantastic, cars.
There are more than a few value forces at work here. I've spent a lifetime around collector cars, and about half of that in valuation, and I think most of us have seen at least one of the following pricing phenomena at work. Here are some totally observational and not quite scientific theories we can explore.
First up is the 'fight to get back to original list price' theory. There are many collectors who feel that limited-edition, expensive and desirable cars will gravitate back to the range of their original selling price over time. This has recently been borne out by a few examples, including, most popularly, the recent Lexus LFA, a V10 supercar from the luxury division of Toyota. Available for a short period, 500 were built worldwide at a cost new of about $375,000 ($445,000 for the Nürburgring Edition). You might find one with a few thousand miles near the cost new, but 'in the wrapper', almost-zero-miles cars will well exceed their 2012 list price, often by quite a lot.
If you are a follower or investor in company stocks and shares, you will recognise this theory, as there are those who invest in $80 shares that have dropped from $120. When the fundamentals remain the same, the thought is that they will fight their way back to the higher price. Sometimes, they actually do. I like this particular value theory for some collector cars – and we have seen it happen before, in a number of different models in a number of price ranges.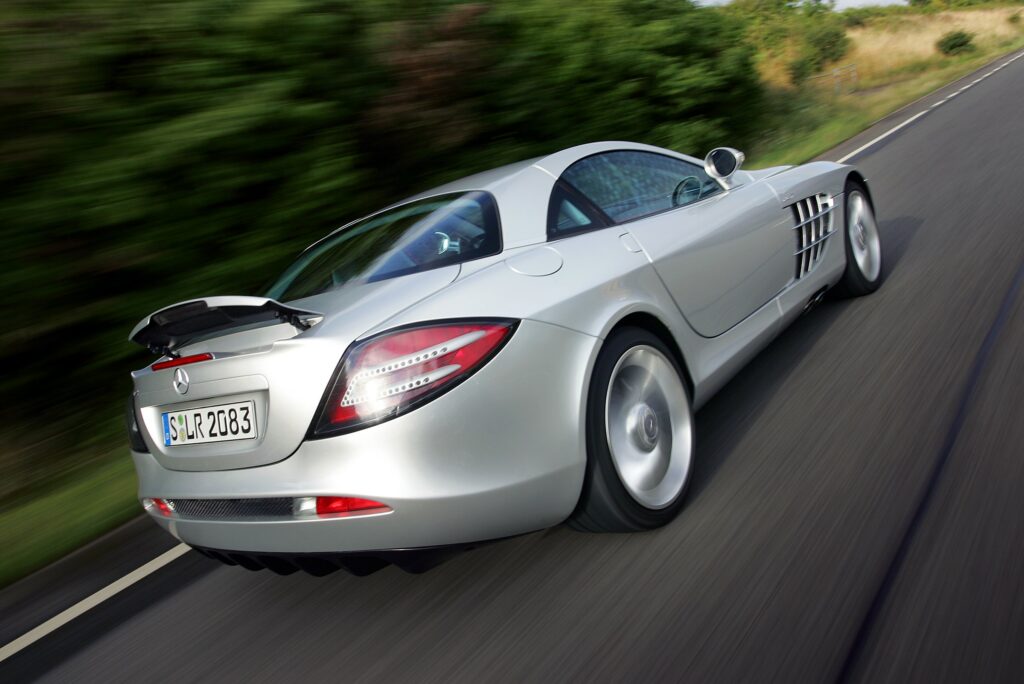 Next comes the 'expensive, limited edition, and different, so it must increase in value' theory. The SLR McLaren has this one in spades – the 'butterfly' doors and exterior trim, the unusual looks, low build numbers – and they were never, ever cheap. All three boxes are enthusiastically ticked for our SLR subject car.
Next is the 'seven- (sometimes six-) or ten-year' theory. The term 'collector car' is defined entirely differently than it was even 15 years ago. Ten years old in collector cars is no longer seen as a decade, it's more like three decades in automotive advancement. There was once a 25-year rule – policed or enforced by no one – which stated that it almost always took a quarter century of depreciation to stop the value drop on interesting cars. Yes, there were some very exclusive auto brands that didn't necessarily play by those rules – but often, for those cars, you needed to buy expensive models B and C to even be on the list to get D – or should that be F? Yes Ferrari, I'm looking at you.
Two of our charted cars helped to end that thought process: the Ford GT from 2005-2006, and the BMW Z8. Both of these models saw a touch of depreciation before coming right back in value to their original cost new within a very short period of time. It's not commonplace for this to happen, but the list of cars that have experienced this phenomenon keeps growing – and in this ever-expanding awareness of collectable automobiles we have yet to see the brakes applied.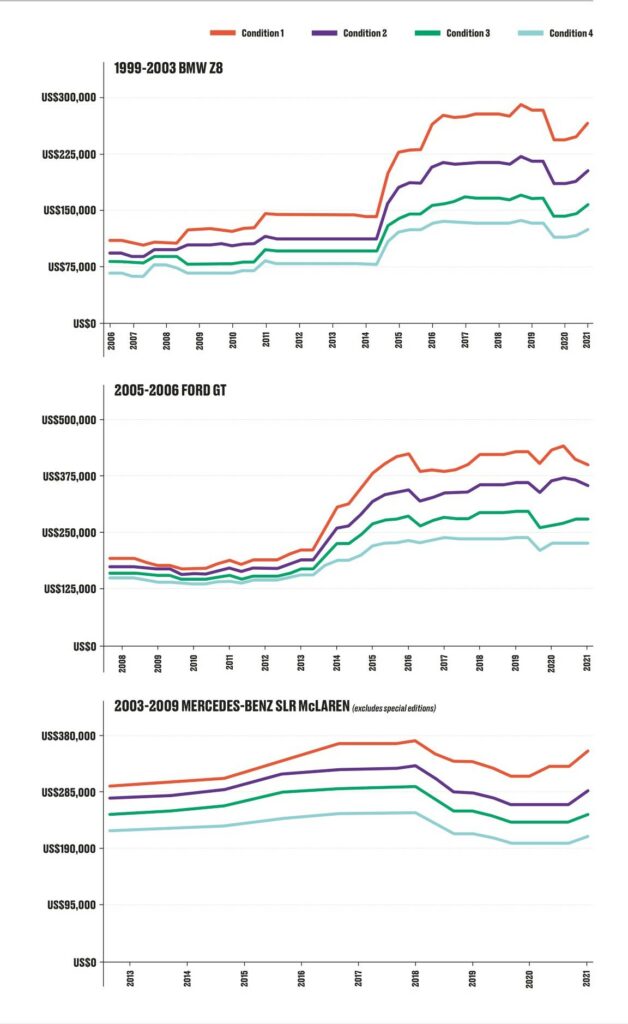 The 'it's never going to happen again' theory is certainly in force here, as two automotive brands very rarely co-brand a model with both names sharing the spotlight. Mercedes-Benz owned a reported 40 percent of McLaren at the time of the SLR's development, so don't think this was just one friendly company helping out another firm.
What isn't so rare is one brand working behind the scenes in engineering or even production – think Mercedes-Benz 500E or Audi RS2 wagon. Both cars were built by Porsche, and both, not necessarily coincidentally, keep increasing in value. Just a bit off topic, but worth noting. Will there ever be another car built with Mercedes-McLaren co-branding? That remains to be seen, but for now, the SLR is it.
The 'hated by the automotive press when new' theory. Maybe we should temper that and just call it the 'unloved by the car writers' theory, but this is one many of us relish. The BMW Z8 was the 'German Corvette'. The Ford GT is a bit too much 'look at me'. The SLR was derided as a rich-person's plaything, something someone with a brains-vs-money imbalance might choose. Clever stuff to some, but, looking back, couldn't we say the same of the original owner of a Lamborghini Miura or, for that matter, a Blower Bentley? In fact, that answer is yes as well.
The 'step-up pricing' theory. My personal favourite, this one. At time of writing, there are about ten SLRs advertised in North America, with asking prices ranging from $250,000 to more than $400,000. Most are currently hovering around the $350,000 range. And while it's understood that bodystyles, colours, miles and options are all a bit different, when the last car priced below $300,000 sells, there will be no more offered for less. Even the ones with some slightly unfortunate aspects to their history, in an unpopular colour or with too many miles will now enter the marketplace at above $300,000.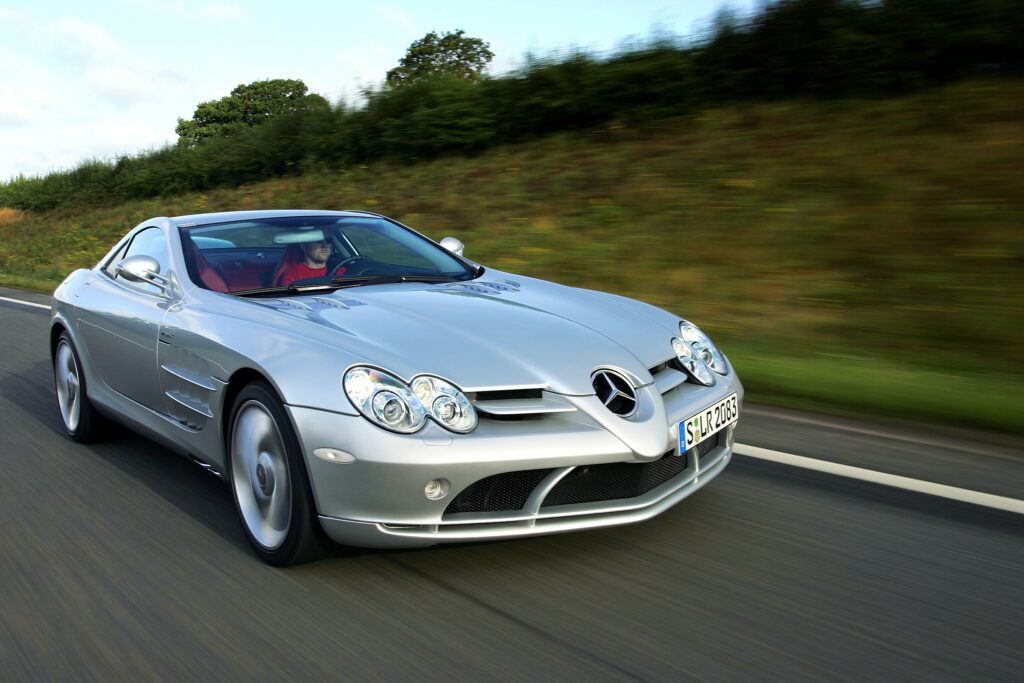 That in turn pushes the asking price of excellent, extremely low- mileage cars, those in intriguing colours with loads of options, or those with a fantastic history into entering the market above the $400,000 level. There is a window of opportunity here to find a good car with a modicum of miles at a good price, as too many 'investors' are busy going down the miles-are- a-sin route. Based upon current used offerings, it looks like a large number of SLRs left the factory in one of the untold number of shades of silver available, so those examples in other hues will likely command a premium.
What's best to own; Coupé or Convertible? Funny you should ask. My survey of sellers indicates that if you're touting a Coupé, then that's THE one to own. Drop-top seller? Take a guess. My experts tell me it's purely a matter of which suits you better. In the long run, it's anyone's guess at this point. If money is truly no object, you want the Stirling Moss. It's delightfully impractical in so many ways.
Never, ever buy any car just because it has some value room to run. If the SLR doesn't fit you, your lifestyle, your garage or your budget, take a hard pass. Remember, if you want a guaranteed increase in value, consider building a TARDIS, taking a ride backwards and buying some Apple shares. But if you want an unusually styled car from two well known, world-renowned manufacturers, with excellent pedigree exclusivity – and you also have the space, coin, foresight and gumption to hang on – then the Mercedes-Benz SLR McLaren will be a hell of a ride.
All values provided by Hagerty.