WORDS: DAVID LILLYWHITE | PHOTOGRAPHY: CONCOURS OF ELEGANCE
Among the many special displays already announced for this year's Concours of Elegance at Hampton Court Palace, it's the arrival of a special line-up of Packards that might raise the most eyebrows. Five of the vintage machines were scheduled to attend last year, but their participation was postponed due to the pandemic.
On investigation, the story gets all the more fascinating. The seven cars are part of the JBS Collection in Elkhart, Indiana, and they are being shipped to the UK specifically for the 2022 Concours of Elegance.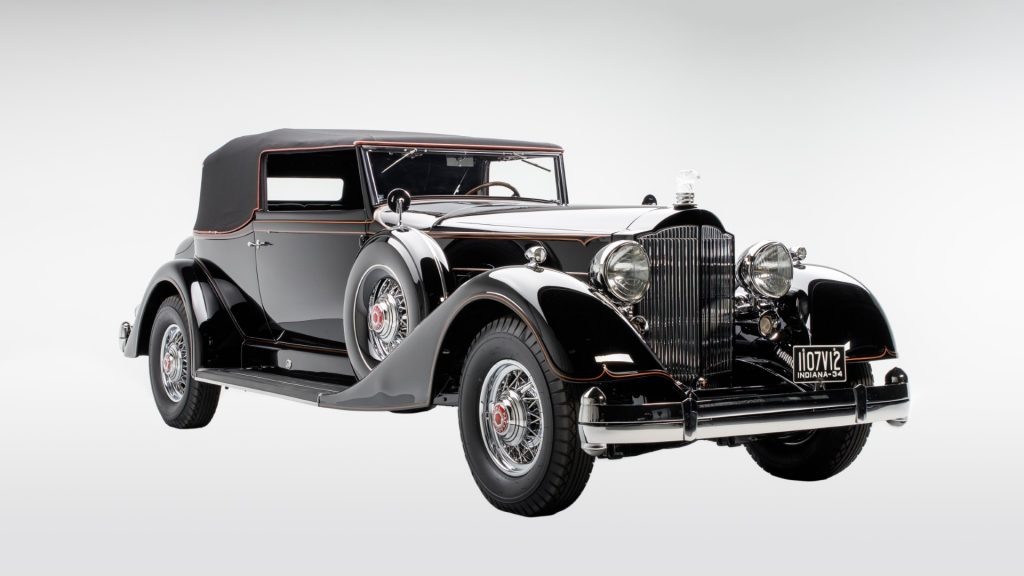 The collection is the work of Jack Boyd Smith, who until 2012 didn't own a single classic car. He now has more than 50, housed in two large buildings of 24,000 and 48,000 square feet in size respectively.
Jack was already a collector of art and antiques, so the move into automobiles came naturally. The prompt was the chance to buy a Rolls-Royce Corniche and a Bentley Continental from the estate of a friend who had passed away – and that got him thinking about more.
"I was bitten by the bug – or maybe I bit the bug!" says Jack. "I found a dealer online with a stunning 1931 Cadillac Dual-Cowl Phaeton, so I went to see him and I bought the Cadillac and seven more cars in one day." These included two other Cadillacs (1905 and '06), a 1923 Studebaker and a 1932 Ford.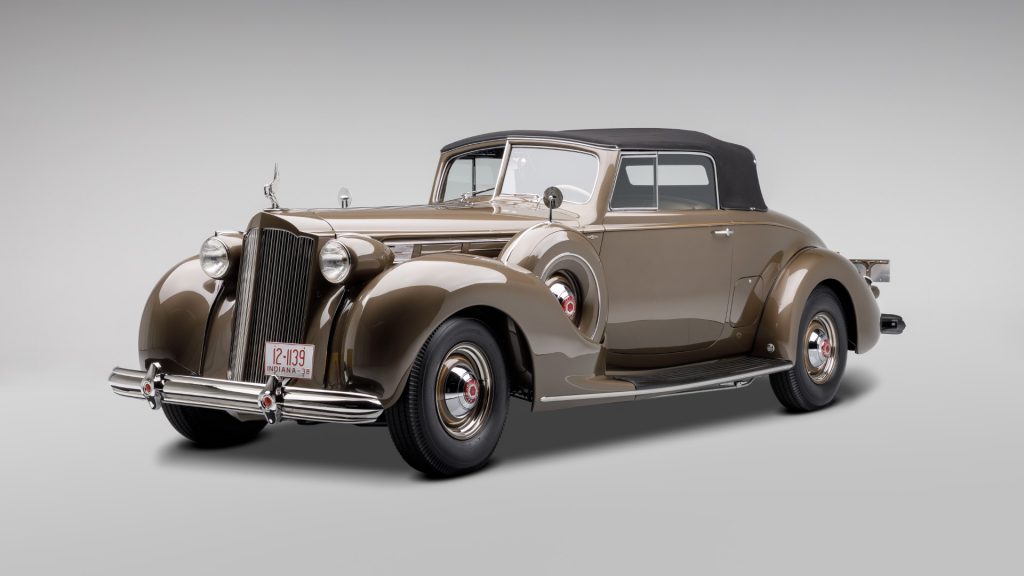 Then, in 2013, Jack visited the Pebble Beach Concours d'Elegance for the first time, and the bug bit deeper. At the auctions he bought a 1933 Packard Twelve Coupe – one of five made, and of two known to exist – and commissioned LaVine Restorations to prepare it for the 2014 Pebble Beach, where it achieved a Second in Class.
In 2015 he was back, with a rare 1934 Packard Twelve Convertible Victoria with custom trim by Dietrich, again freshly restored by LaVine Restorations. This time he won First in Class, and since then there have been many more accolades at Pebble Beach and other concours.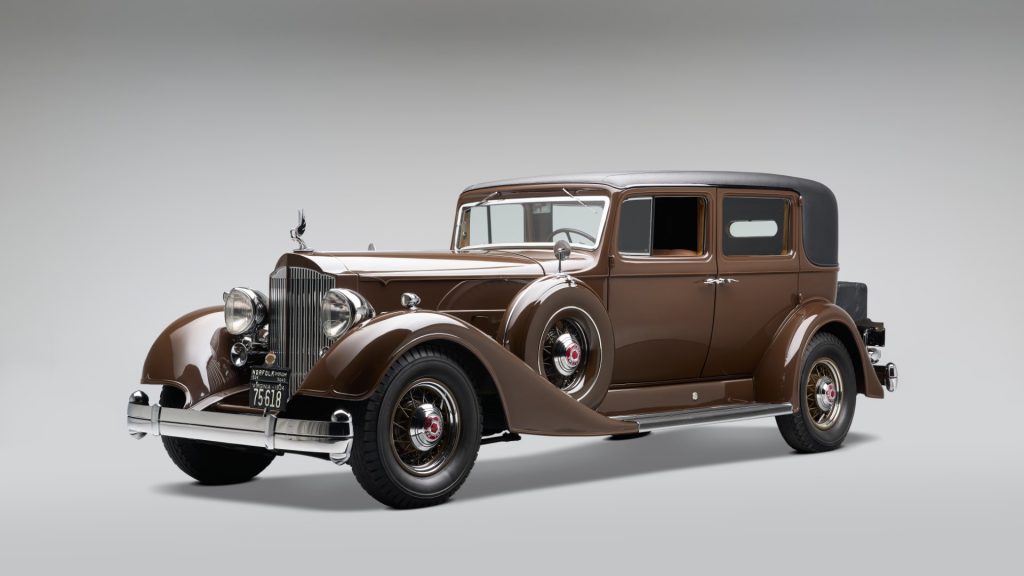 Why Packards? "I like quality," says Jack. "They're a big car, they're extremely well built, and in the early '30s Fords sold for $350 and Packards sold for $5000 to $10,000, depending on the model and the year. It was really only somebody in Hollywood or royalty who could afford a Packard."
Of Jack's nine Packards, the seven due to appear at the Concours of Elegance are: a 1933 Twelve Coupe Roadster; 1934 Twelve Coupe Roadster; 1934 Twelve Formal Sedan; 1934 Twelve Victoria; 1934 Twelve Convertible Sedan; 1936 Twelve All Weather Cabriolet and 1938 Twelve Coupe Roadster.
The Concours of Elegance takes place on September 2-4 at Hampton Court, UK. More details can be found here. Jack's cars can be seen here.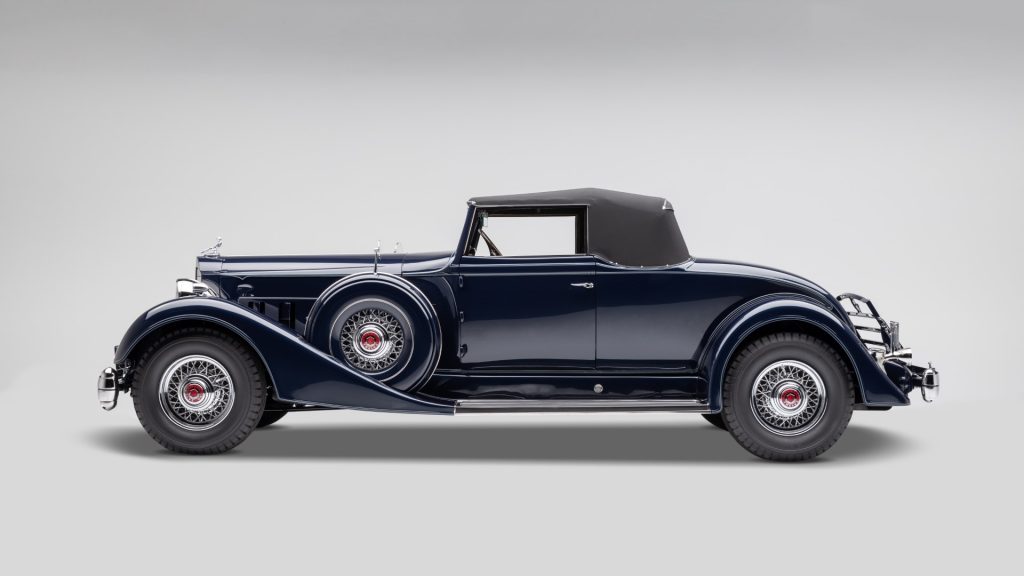 If you liked this, then why not subscribe to Magneto magazine today?