WORDS: david lillywhite | PHOTOGRAPHY: martyn goddard
The 2022 Concours on Savile Row, organised by the team behind Magneto, has been launched in London on the day that the 2021 Christmas lights were switched on in the famous street. To mark the occasion, three historic cars were displayed throughout the day – and an exhibition showing the time-honoured partnership between car manufacturer and tailors from the Row was also opened.
The cars, the one-off Aston Martin Bulldog supercar, a Bizzarrini 5300GT and a Bentley Continental GTZ, were displayed outside The Service café on Savile Row. The Bulldog was taking a break from its preparation for its first high-speed runs with restorer CMC, while the 5300GT came from the recently relaunched Bizzarrini company, which is currently working on Continuation versions of the model. The Bentley Continental GTZ is one of just nine created by coachbuilder Zagato.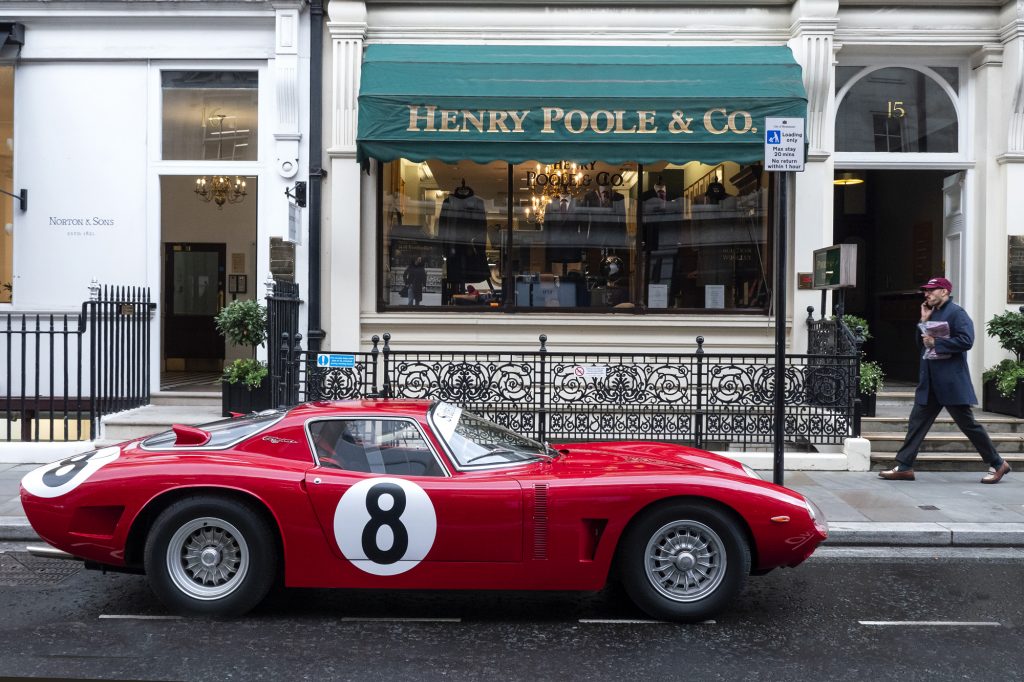 The all-new Concours on Savile Row will take place midweek on 15-16 June, 2022, when the street will be closed to traffic for the two-day event. Car manufacturers and specialists will pair up with Savile Row tailors to show historic, bespoke and concept cars, and there will also be presentations and live music on a central stage plus special exhibitions in the tailors' shops and in pop-up units along the Row.
To preview the Concours, there's a current exhibition, which is free and open to all, being held at The Service, 32 Savile Row. It exhibits motoring art from Historic Motoring Art and examples of automotive collaborations from Cad & The Dandy, Dege & Skinner, Huntsman, Henry Poole and JP Hackett. Visiting hours are between 8.30am and 4.30pm daily.
If you liked this, then why not subscribe to Magneto magazine today?