WORD: ELLIOTT HUGHES | PHOTOS: EVAN KLEIN
Chicago-based restomod specialist Gateway Bronco has collaborated with Australian engineering company Premcar to create a Ford Bronco restomod dubbed the Luxe-GT, which was unveiled during California's Monterey Car Week 2023.
Although the Luxe-GT is clearly based on the original Ford Bronco, it comprises a range of bespoke components that are the subject of ten patents pending or granted.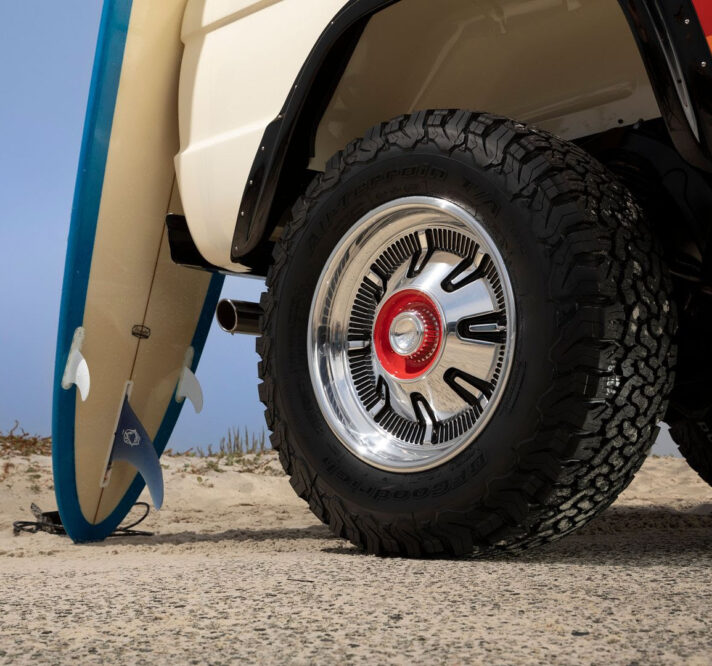 The naturally aspirated V8 develops 460bhp and 420lb ft of torque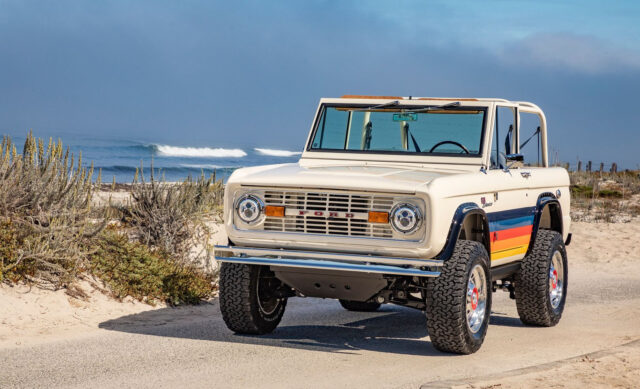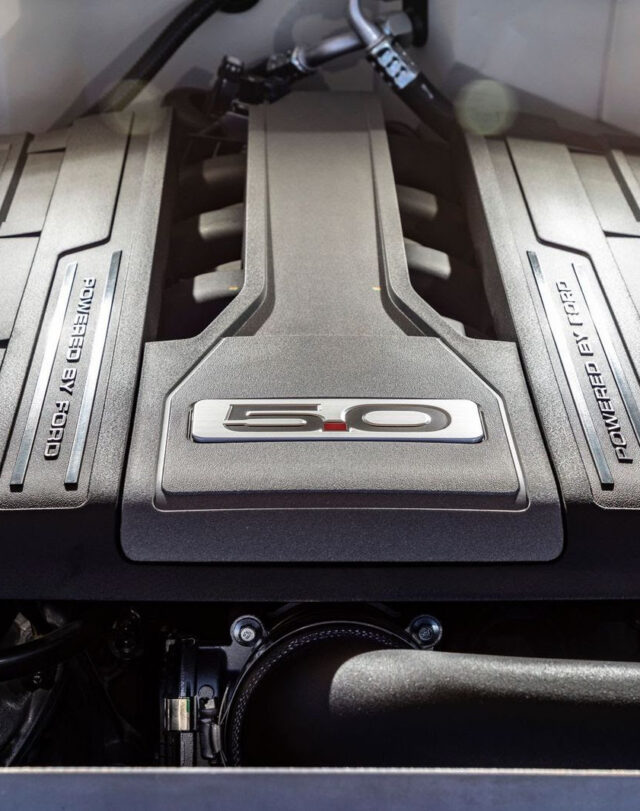 Underpinning the 4×4 is a custom ladder frame developed by Premcar that is said to be 70 percent stiffer than popular aftermarket replacements. The upgraded frame allowed front and rear crumple zones to be incorporated into the Luxe-GT's design, and also made it possible to install a 5.0-litre Ford Coyote V8 mated to a ten-speed automatic transmission permanently powering all four wheels.
The naturally aspirated V8 develops 460bhp and 420lb ft of torque, allowing the off-roader to accelerate from 0-60mph in 5.3 seconds. Premcar says it tested a prototype version of the car across the Australian outback at speeds of up to 120mph on varied terrain.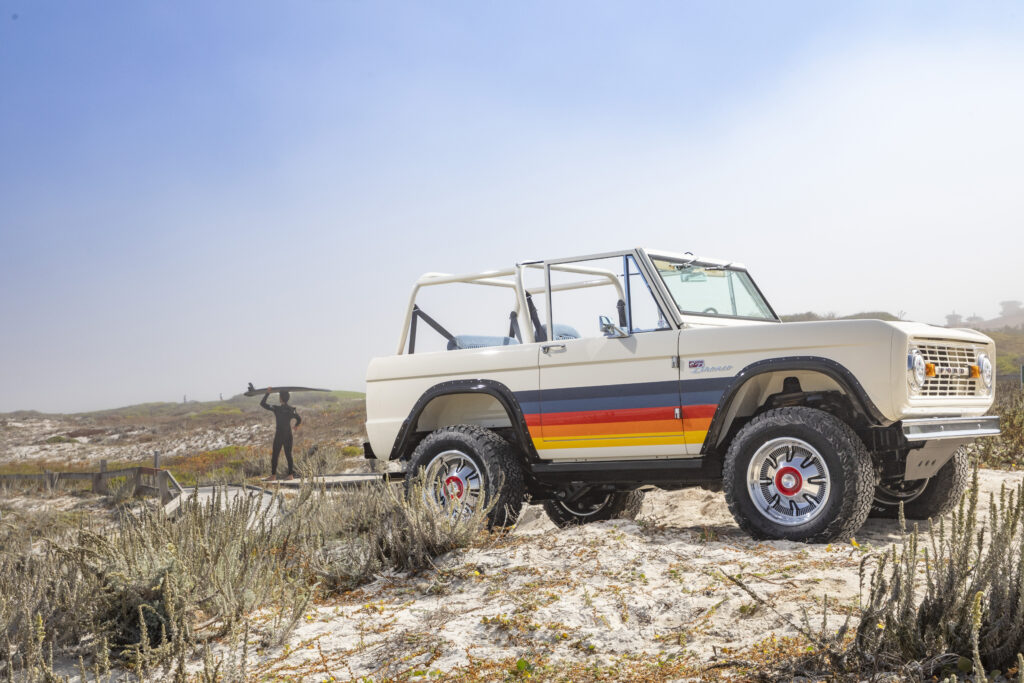 Complementing the chassis and powertrain are fully independent suspension, electronic stability control and upgraded disc brakes with ABS. Improved safety was paramount to the car's development, with everything from the fuel-tank location to the ride height modified with this goal in mind.
Other upgrades include a ceramic-coated stainless-steel exhaust system with electronically adjustable butterfly valves, LED lighting and a four-point roll-bar.
The Luxe-GT that debuted at Monterey is painted in Glasurit Piano complemented by retro decals and a maple-lined tailgate and bed. Finishing the exterior are a set of purposeful 18-inch alloy wheels wrapped in BF Goodrich K02 rubber.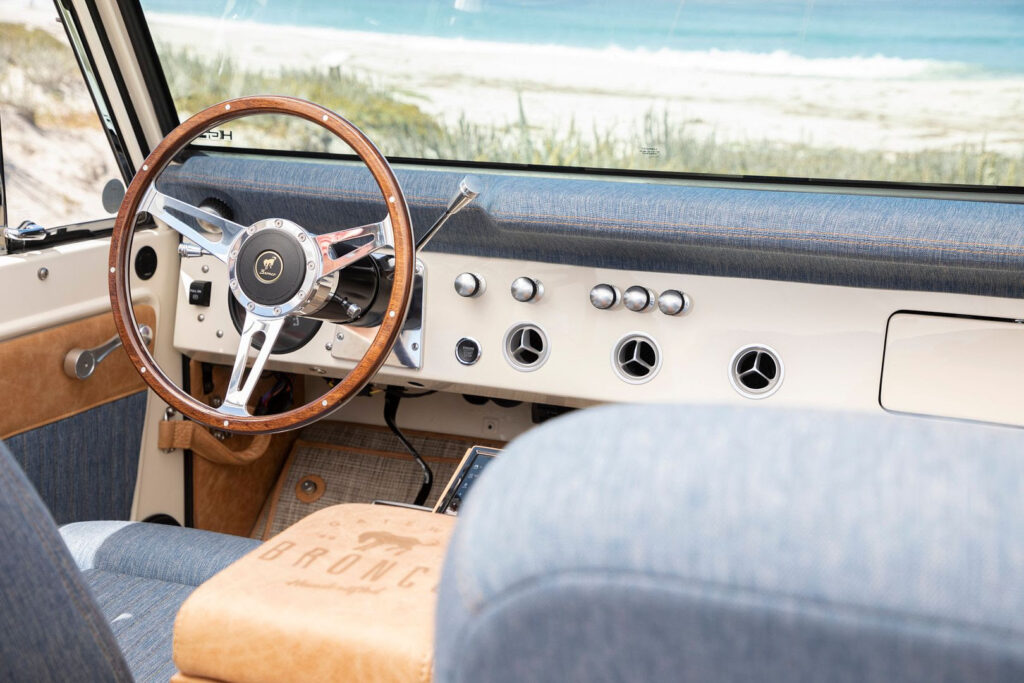 The cabin has also undergone a comprehensive overhaul. It is trimmed in a combination of leather and denim, and features air-conditioning, power windows, a Focal sound system, reversing camera and a CarPlay-enabled infotainment screen. The soft-close doors and tailgate are further luxurious touches.
"Our development team was chartered to create the best vintage Ford Bronco on the planet, and after four years and millions invested in research and development, we overshot that target," asserted Gateway Bronco CEO Seth Burgett.
"Instead, we landed on the world stage with a vintage Bronco that performs with the best sports SUVs the world has to offer."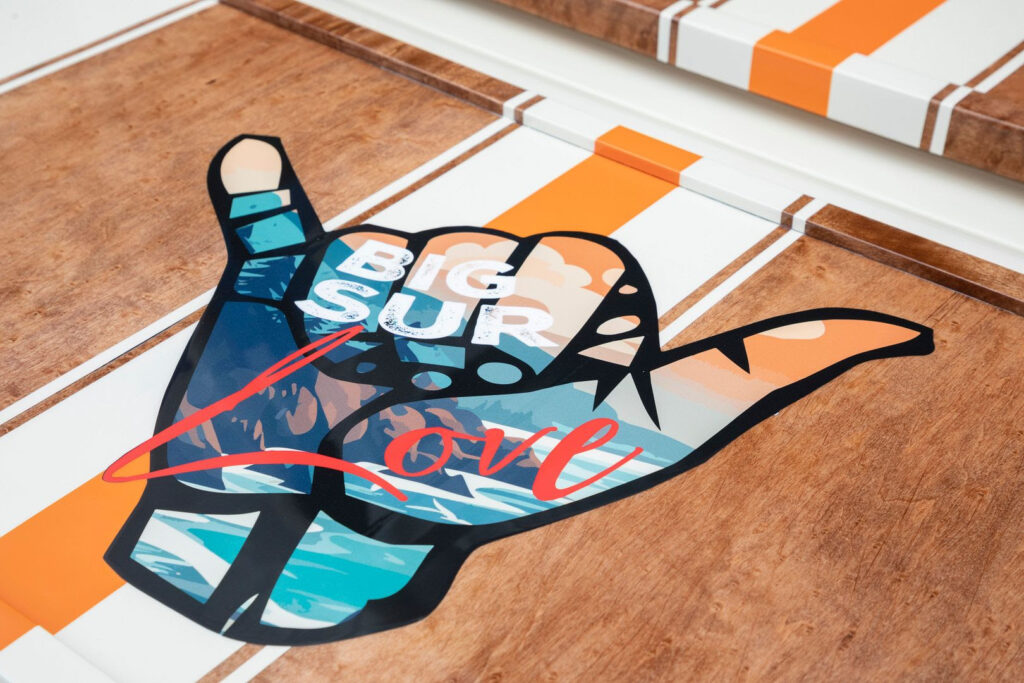 Gateway Bronco is limiting Luxe-GT production to just 25 units per year, and has revealed that 12 orders have already been placed. Prices range from $200,000 (£156,865) to $800,000 (£627,460) depending on specification. The car displayed in Monterey was priced at $400,000 (£313,730).
For more information, click here.