WORDS: ELLIOTT HUGHES | PHOTOGRAPHY: MATT HOWELL
The inaugural Concours on Savile Row got underway beneath azure skies and glorious sunshine in London's famous tailoring street on Wednesday June 15.
As the sun rose over Savile Row for day one, it revealed a street transformed into an automotive nirvana, with more than 30 of the world's finest collector cars immaculately presented on regal red carpets lining the asphalt.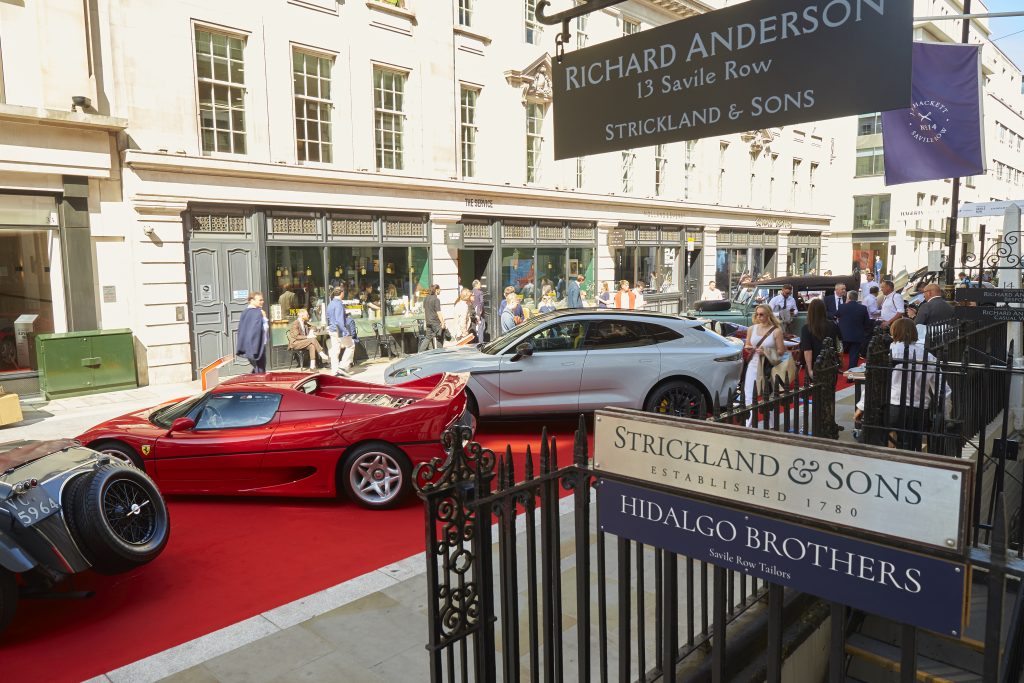 The event was arranged in partnership with Hothouse Publishing, creator of Magneto, and Pollen Estate, historic owner of much of the world-famous street. The worlds of tailoring and car collecting were further entwined by the pairing of many of the concours vehicles with a Savile Row tailor. 
Visitors to the street admired an exciting and eclectic array of cars, which ranged from legendary pre-war models such as the 1934 Barnato-Hassan Bentley to cutting-edge supercars like the 3D-printed Czinger 21C and the McLaren Artura, both of which made their UK debuts at the event.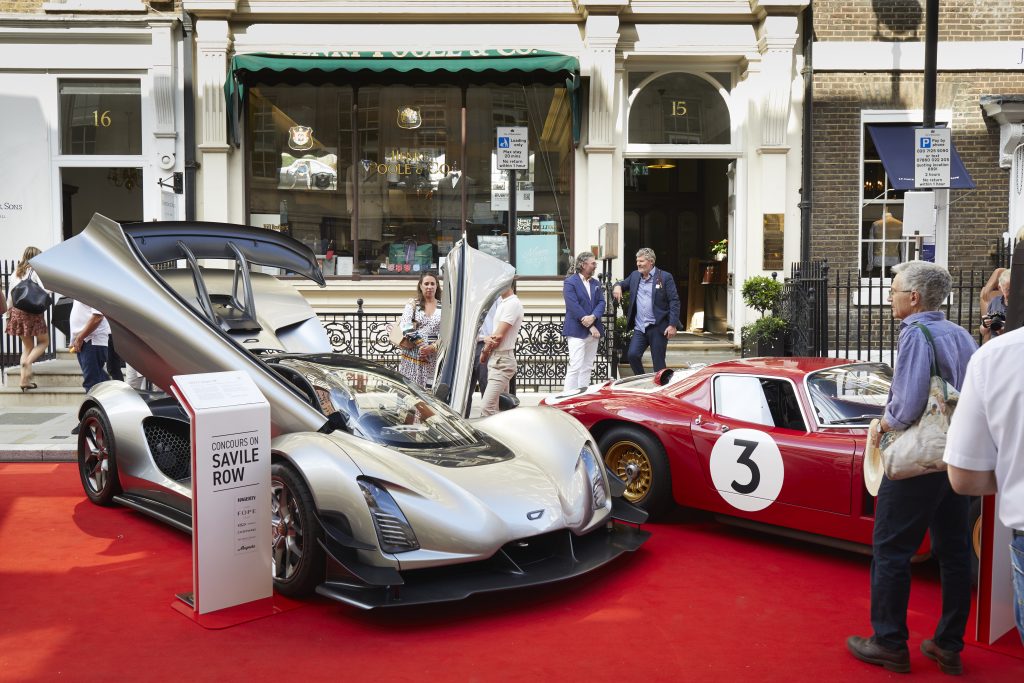 "What we are creating at Savile Row is a unique concours that not only looks at the classics we all love, but also looks to the future in terms of technology and the cars that will become classics," said Hothouse co-founder David Lillywhite. 
Proof of that philosophy was the unveiling of what was perhaps the most unusual vehicle displayed, the VO VOXI Solar Taxi. Designed and built in the UK, the Star Wars-esque VO VOXI is entirely powered by renewable energy and boasts an impressive 100-150-mile range.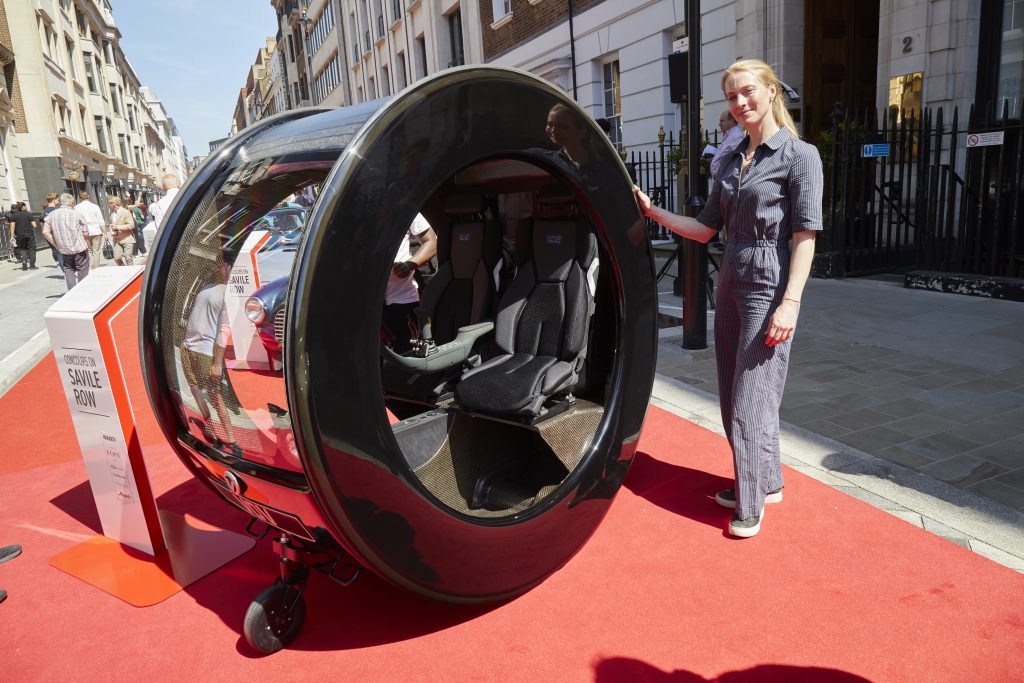 There was plenty on offer for those with a penchant for more traditional concours machines, too. Crowds thronged around two very special Ferraris: a 1986 Testarossa Spyder – the only example built by Maranello – and an incredibly rare 1950 166M Barchetta. Both cars were owned by industrialist and playboy Gianni Agnelli, who was the owner of Fiat and, later, Ferrari itself.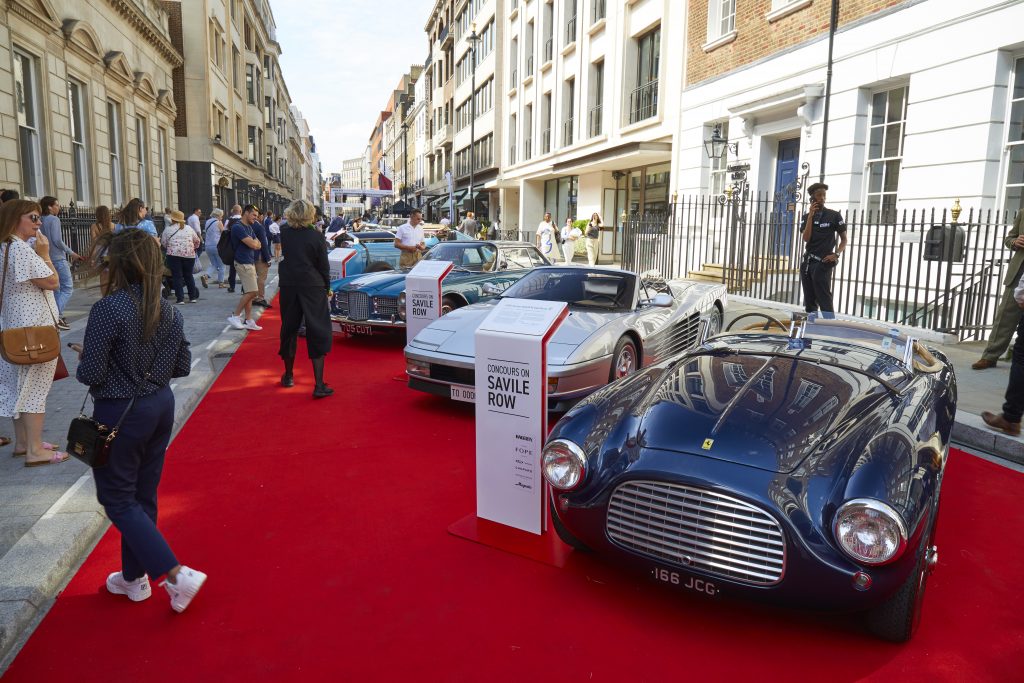 Another fantastically rare machine gracing the Row was a 1960 Citroën ID19 Le Paris, one of only three remaining that were converted to two-door-hardtop specification by Henri Chapron. Usually residing in California's famed Mullin Automotive Museum, it is scarcely seen on the western side of the Atlantic. 
It's appropriate that there were also a host of British machines on display, including the svelte 1964 Jaguar E-type coupé that starred in the Kingsman franchise, Morgan's all-new Super 3 and Everatti's innovative and wonderfully restored Series II Land Rover EV.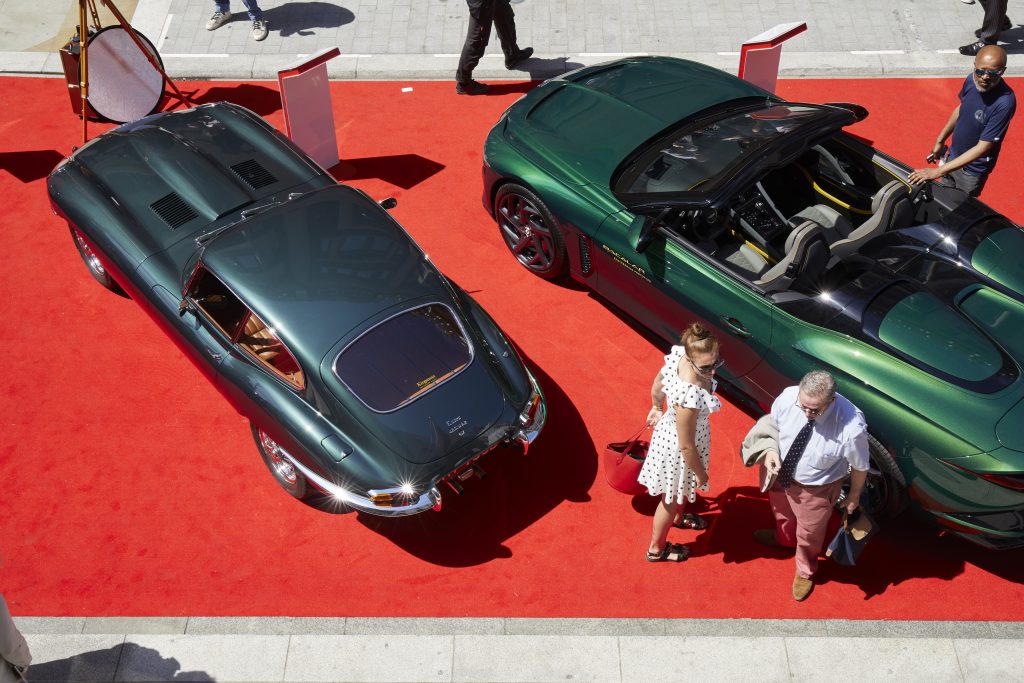 Live music, a packed roster of guest speakers and the tailors' hospitality perfectly complemented the armada of beautiful cars basking in the English sunshine. 
The Concours on Savile Row continues for its final day on Thursday, June 16 from 10am-8pm. For more information and to peruse the full line-up of cars, click here.