WORDS: NATHAN CHADWICK | PHOTOGRAPHY: BONHAMS
A Porsche 911 Carrera 3.0-litre rally car with enough competitive kilometres under its belt to circumnavigate the world three times is due to be auctioned at Bonhams' Goodwood Members' Meeting.
Chassis no. 9117600881 was built in early 1976, and supplied to Sobislav Zasada and co-driver Wolciecj Schramm to compete in the London-Sydney Marathon a year later. The Polish duo faced an uphill battle beating a six-car Mercedes-Benz team over 30,000 miles. However, the Porsche would lead all the way to Singapore. After swapping the lead with the Mercedes team a few times, the duo lost three hours stuck in deep sand on one of the final Australian stages. They finished tenth in class and 13th overall.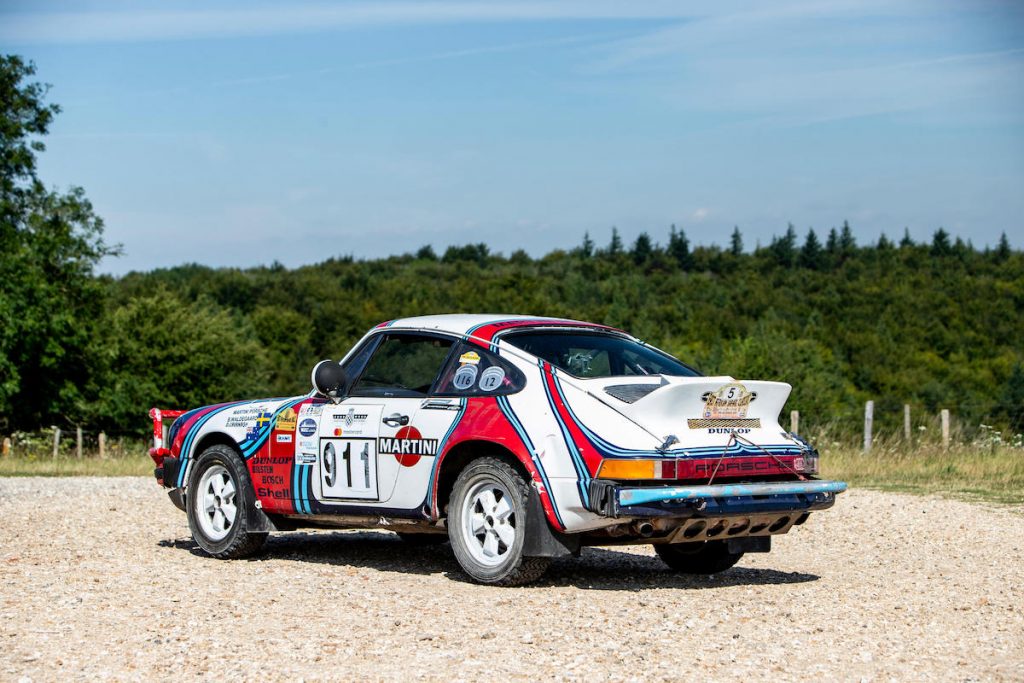 After its London-Sydney exploits, the 911 was bought by Porsche Australia for Dean Rainsford to compete in the Australian Rally Championship. During this time it was featured in the Weetabix Rally Car series of collector cards, which Bonhams says inspired the current owner, David Cavanagh, to take an interest in rallying as a young boy. It was during this time that Porsche Australia's chief engineer, Enzo Belluzo, converted the car to right-hand drive. The 911 was a top-six competitor, and won the Western Australia round.
Rainsford would then enter the Repco Reliability Trial in August 1979 alongside Edgar Herrmann, twice winner of the East African Safari Rally, and would finish seventh overall. The 911 was then sold to Michael Stilwell, with 57,450km on the clock.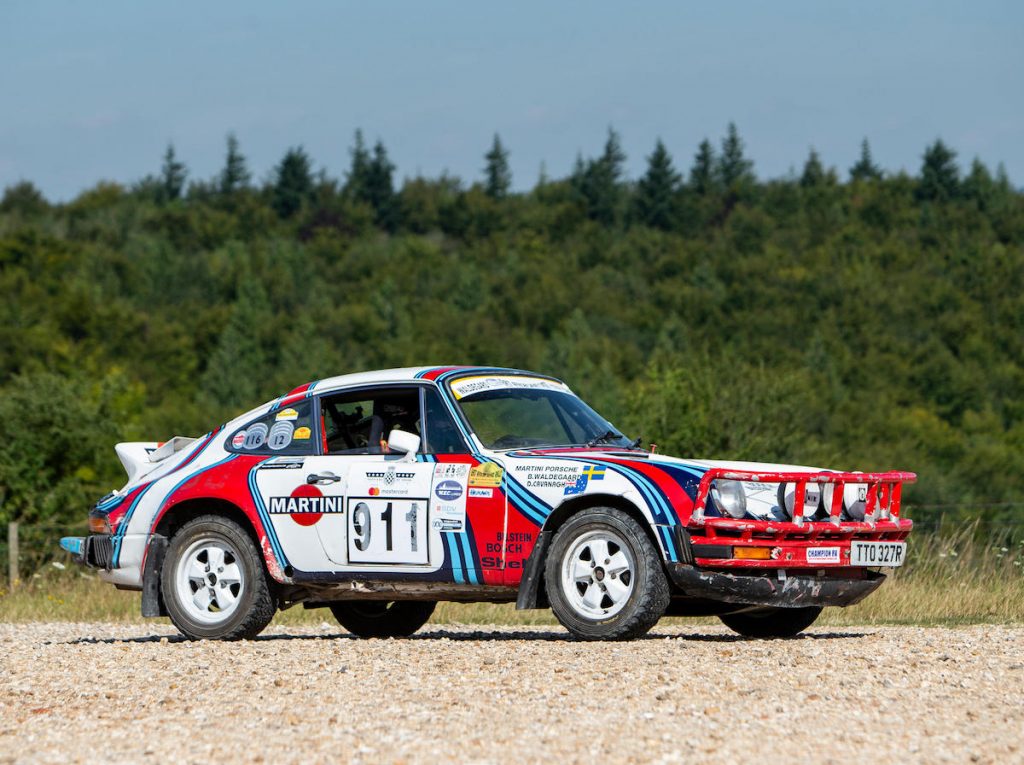 After passing through Porsche collector Peter Lovett's hands in 1985, it was bought and rebuilt by Peter Glover, who entered into the inaugural Wynn's Safari Rally. Despite a freshly rebuilt engine and support from Porsche Australia, the car would retire from the front of the pack on day five due to a broken rear trailing arm. In 1988 it was rebuilt again for another crack at the Australian Safari, having garnered works 953 Paris-Dakar running gear, but a broken front suspension balljoint put it out of contention.
In 1994 the car was in Keith McIlroy's hands, and he had the car rebuilt for Historic rallying over 1995 and 1996. McIlroy's attempt on the Targa Tasmania was going well – he was leading his class – but an ignition-coil earth lead failed, putting him out of contention. For the next four years the car was on static display at the Sydney Motor Museum.
In 2000 the 911 came to the UK and was rebuilt to FIA specification by Francis Tuthill, and inspected by Jürgen Barth. The original engine was removed for later renovation, and a replacement period-correct lump installed. Keith McIlroy would compete in the car on the 2002 Circuit of Ireland Rally, finishing fourth in class, before the Porsche was stored for another couple of years at Tuthill's workshops.
That's where current owner David Cavanagh saw the car, fell in love and purchased it to compete in the 2004 London-Sydney Marathon. Alongside co-driver Cath Woodman, the team finished first in class.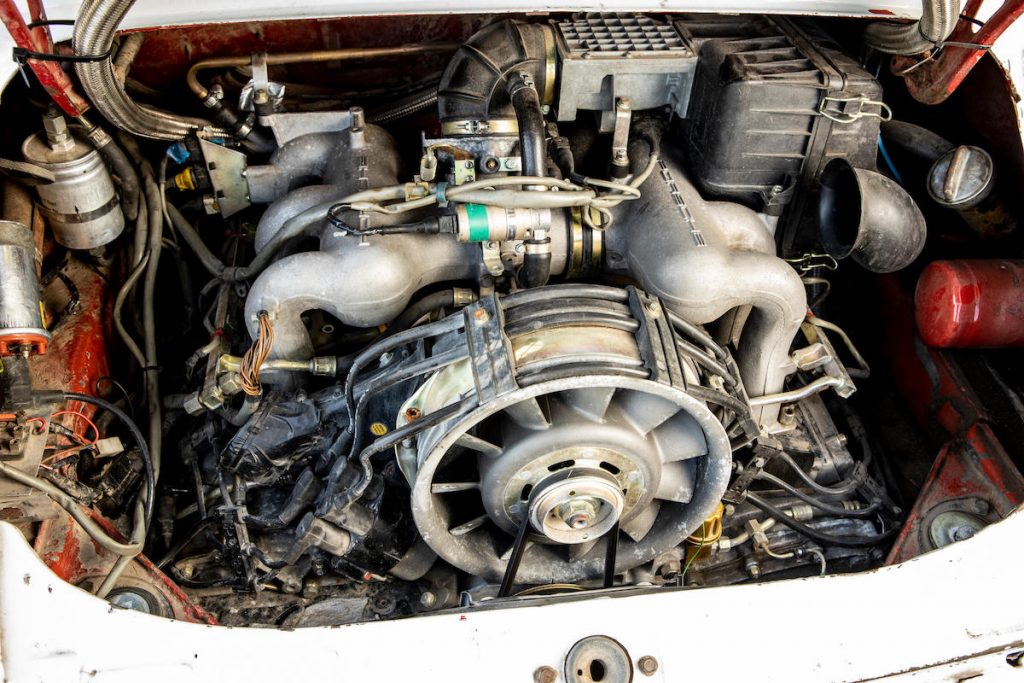 It was then rebuilt by Australian Porsche specialist K-Tec, before it was returned to the UK in preparation for the 2005 East African Classic Safari Rally. Run over a distance of 2000 competitive kilometres (4000km in total), the rally took in Kenya and Tanzania. Björn Waldegård and Cavanagh would team up for the event, and finished in seventh place overall.
Since then it's been demonstrated at events such as the Goodwood Festival of Speed, Rally Legends Austria, the Eifel Rally Party and more. It's estimated at £200,000-300,000, and will be auctioned at Bonhams on April 10, as part of the Goodwood Members' Meeting event.