WORDS: ELLIOTT HUGHES | PHOTOGRAPHY: AUDRAIN AUTO MUSEUM
The Audrain Automobile Museum in Newport, US is currently celebrating the era of goliath American luxury cars with its latest exhibit: Land Yachts – Cruising the Interstate Highways. The 14-car exhibit started on June 3, 2022 and runs through to September 4. Magneto caught up with Audrain CEO and automotive historian Donald Osborne for his take on the exhibit and this consummately American sub-breed of automobile.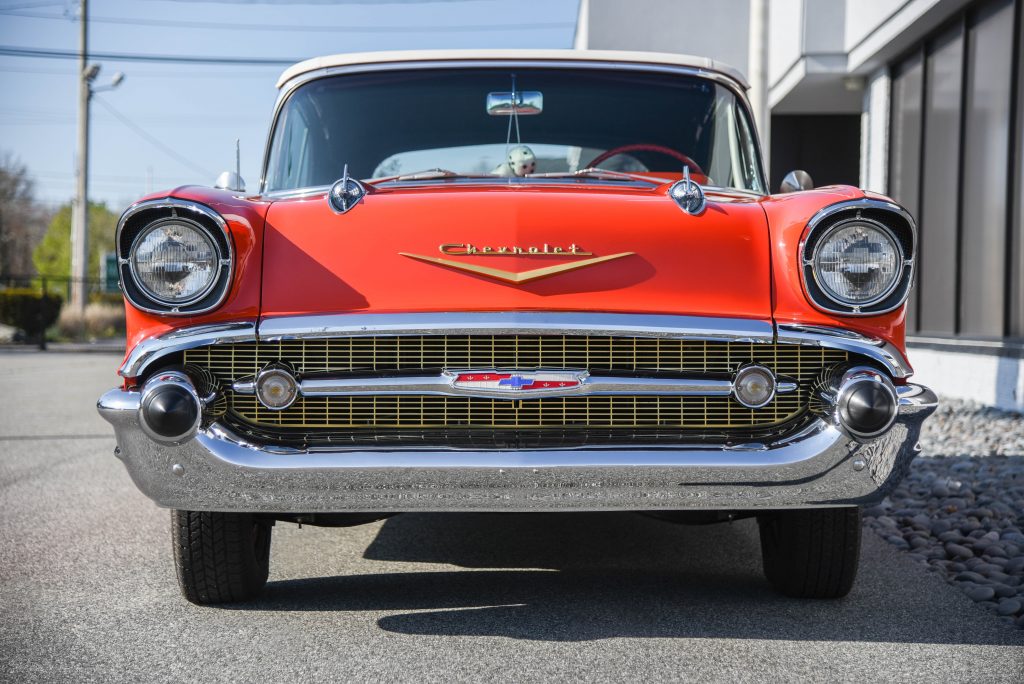 So what is a Land Yacht?
A Land Yacht is the quintessential thought of American cars from the 1940s to the 1970s. They were designed to take advantage of how Americans drive and the roads we drive, which are long, straight and smooth. They're roads that you want to cover effortlessly, so a Land Yacht is a car that puts its power out in a subtle way – they're relaxed. It's a car that shows the pressure under its grace as opposed to showing grace under pressure.
Is Land Yacht a derogatory term?
I think for a lot of people the term is pejorative, but I don't think it is. Yachts come in all different shapes and sizes: there's cruising yachts, luxury yachts and racing yachts, and we've got examples of all those things here in the exhibit. When Mercedes-Benz introduced its V8, the whole idea was unstressed performance, which is typically American and not very German. I think Land Yachts are deserving of a new look.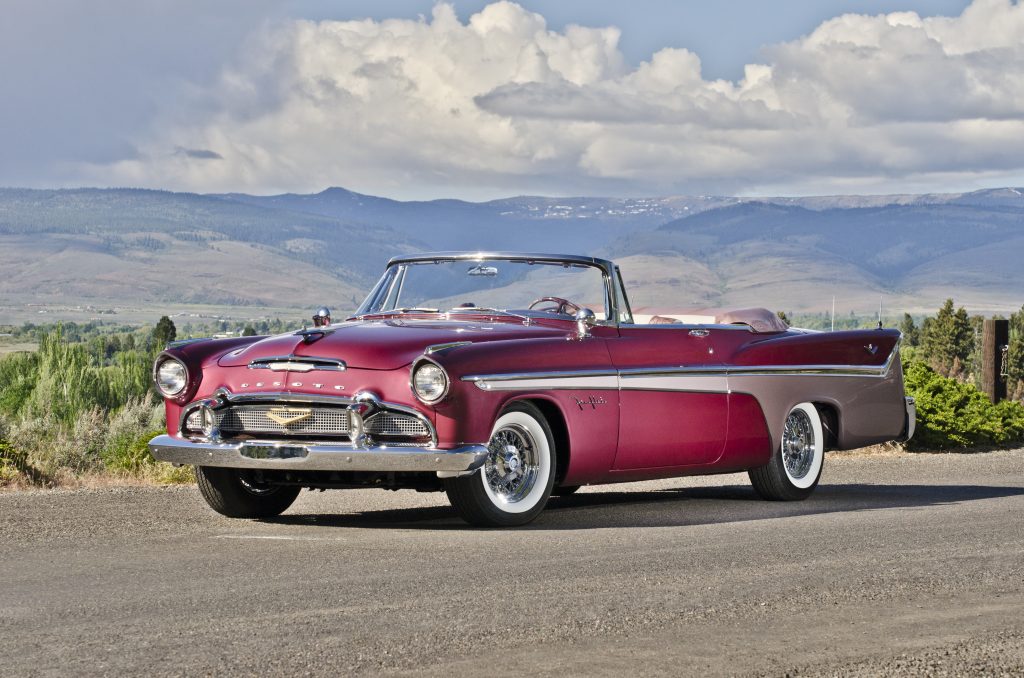 How has the public response to the exhibit been so far?
It's been terrific! The display had big shoes to fill after the supercar exhibition that saw record attendance to the museum. It's not quite meeting those numbers just yet, but it's far surpassing the numbers of the show that was on this time last year, so it's been a terrific opening. People are absolutely loving it, and it highlights the variety of cars we put on display.
Why do Land Yachts resonate so strongly with people?
One factor is that Land Yachts come from the age of the Sunday drive – destination-less touring – which is something that people don't relate to a great deal or have such experience of today. Nowadays it's about getting from point A to point B as quickly and as efficiently as possible. Another reason is that Land Yachts are a great exemplar of national characteristics in cars, which is something that started to end in the 1970s. Since then, national characteristics began to blur and cars have become more and more homogenised.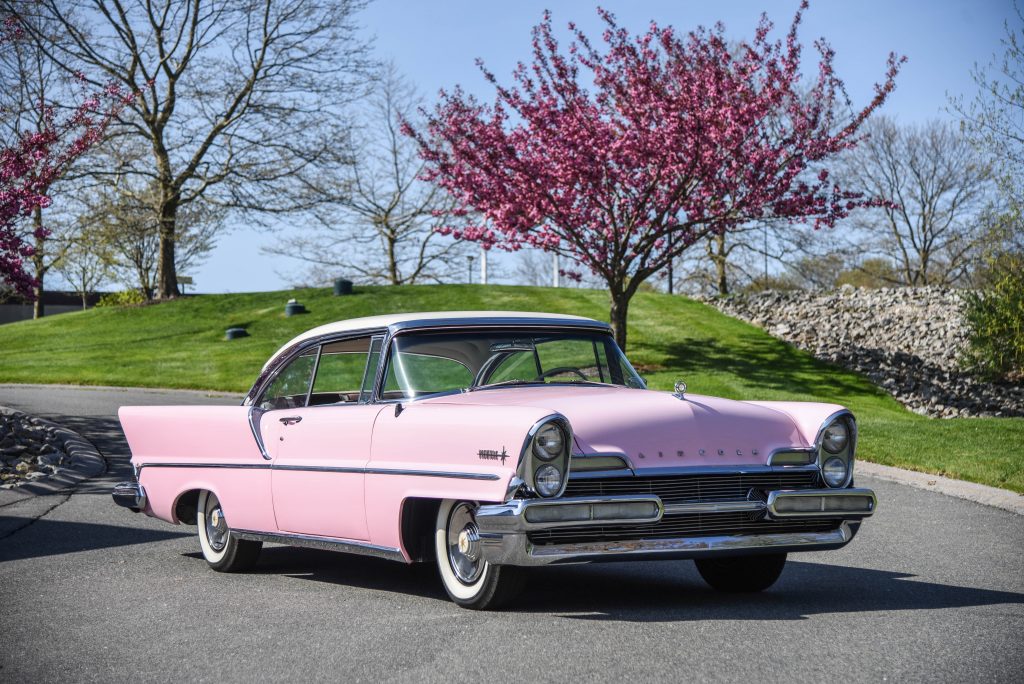 What American national characteristics are embodied by Land Yachts?
As an American, I'm very proud of what these cars represent in terms of the confidence of the country and its geography. I've driven across the country five times, and these are the cars you'd want to do it in – it's what they're built for. It's similar to the GT cars built to cross the European continent; they're designed to just get you wherever you're going.
What do you think was the first Land Yacht?
This is like going back into the minefield of the first supercar! I think Land Yacht is very much a post-war American term, and that's one of the reasons the oldest car in the exhibition is a 1948 Hudson Commodore. Because it's only after World War Two that we began to think of motoring in this way – Interstate Highways weren't really begun until 1956.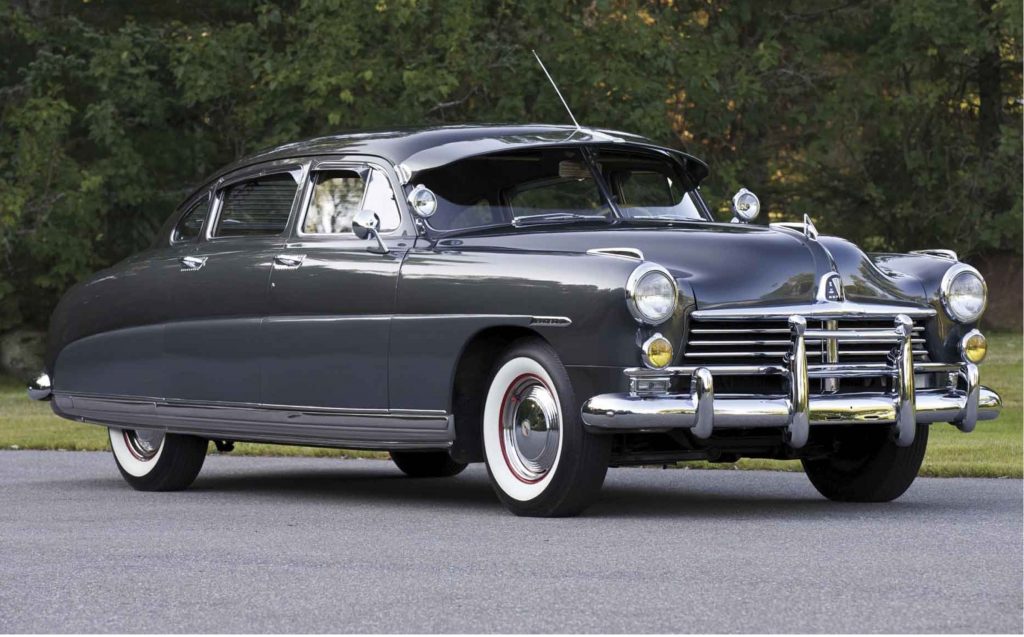 There's still a lot of affection for Land Yachts. What killed them off?
It started with the fuel crisis, which meant people started buying more fuel-efficient models. There was a feeling – which is ironic given the current rise of the SUV and crossover – that the roads shouldn't be filled with these giant cars, and that smaller, more fuel-efficient vehicles were the answer. It was dangerous having all these giant cars on the road, because they would just crush a smaller model in an accident – that meant adding safety equipment, which increased weight. The increased weight and the elimination of performance with emissions requirements made big cars sort of untenable.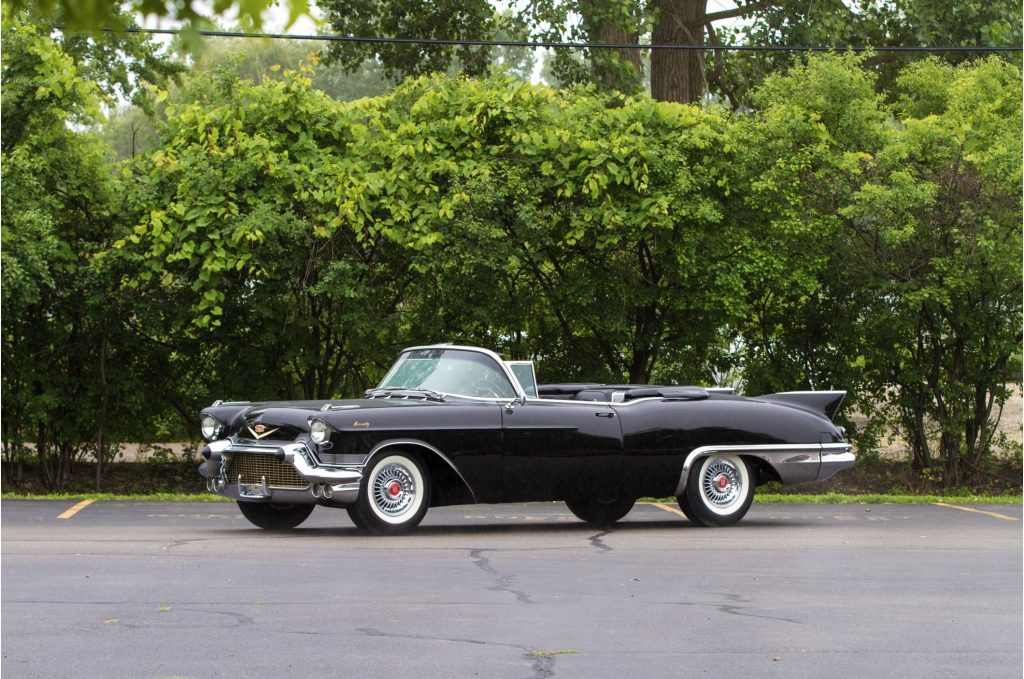 Cars today are bigger and heavier than ever before. Could the Land Yacht make a comeback?
I would like to say yes, but I don't think the way the US market has evolved is related to customer demand, but rather the manufacturers themselves. American car makers have decided they're in the truck business rather than the car business, because trucks offer a higher level of profit than a car. So, the effect of this is that people are now buying big trucks and putting cabs over the beds to make them into sedans or station wagons, because even SUVs don't have the luggage capacity. People still buy millions of cars in this market that aren't made by American manufacturers, so there's still a very big market for cars. It would certainly be interesting to see if a manufacturer could introduce a car that they felt could replace the large four-door pick-up truck.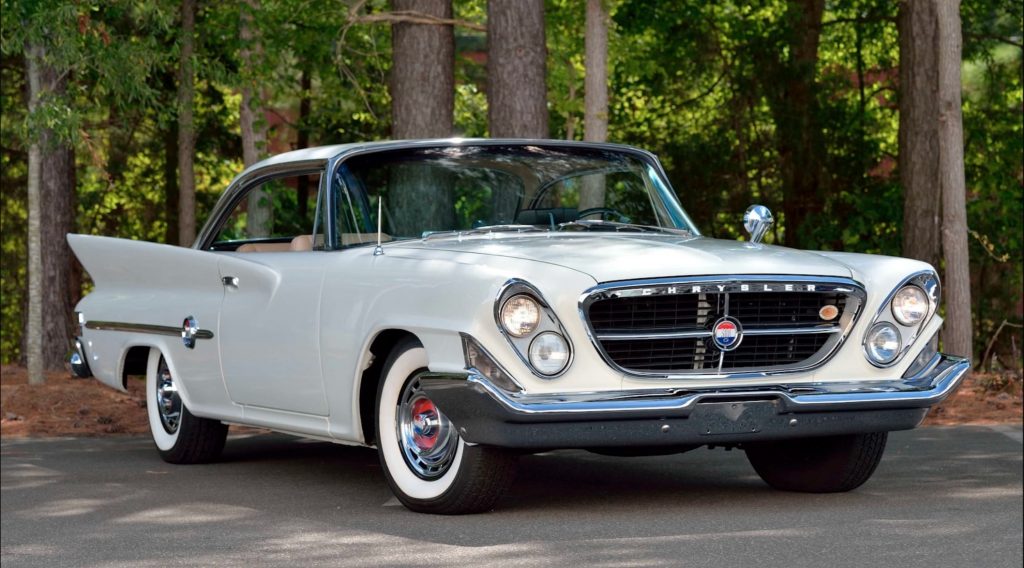 What's your favourite car that's included in the exhibit?
The Chrysler 300G (above). I love everything about it; it's absolutely amazing because of that wonderful duality of waft and capability. I'd also have to say the Hudson Commodore, because it looked to a time ahead – the Interstate Highway Act was passed in 1996.
The Long Time No Sea Pippa Garner car is certainly unusual. What's the story behind that?
It's a Land Yacht doubled! It's already based on a '68 Buick LeSabre, which is a Land Yacht in itself. Then what Pippa did to the car – by putting the windshield, steering wheel and seats from a Datsun 210 up in the back window of the LeSabre and devising an absolutely ingenious and slightly Rube Goldbergian set of levers and shafts so the car can be driven from up there – is absolutely astonishing. And the styling of the Buick with that wonderful side crease that actually looks like a bow wave is absolutely perfect. It even has a bow railing! I had this car on a segment on Jay Leno's Garage, and he absolutely fell in love with it. When I found it was available, I said: "We have to have it."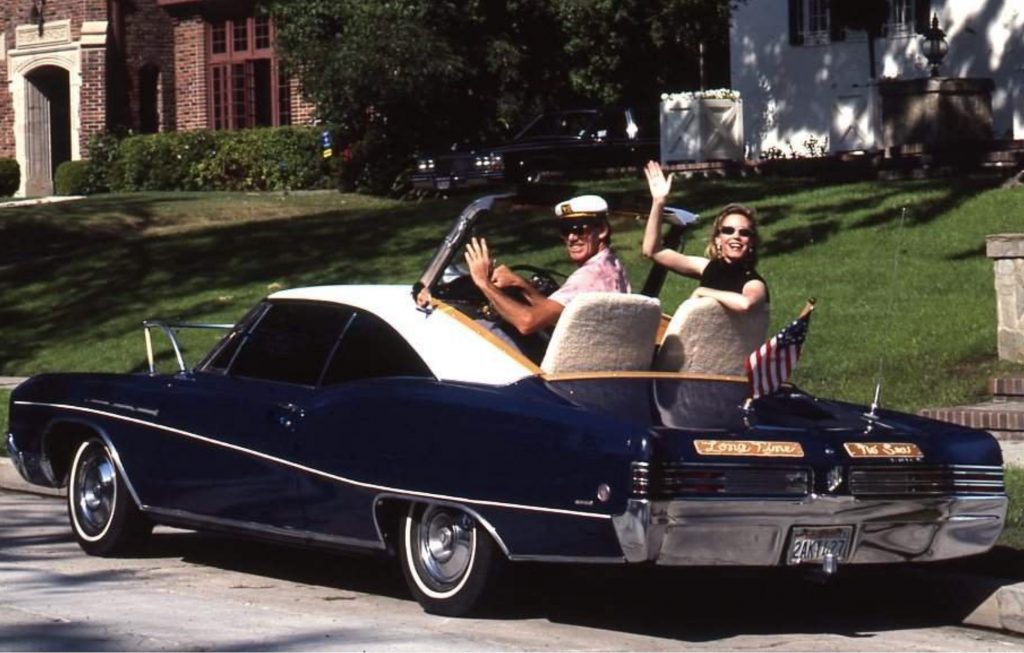 Have you ever owned a Land Yacht?
Yes, I had a 1973 Buick Centurion Convertible, and I'm actually looking for another one now that I'm thinking about what that car offered and the experience that it offered. Although it's a four-speed manual, my Mark 7 Jaguar also offers a very similar driving experience because it is so incredibly comfortable and large enough to be in charge. It's a terrific thing to experience these cars. I love them!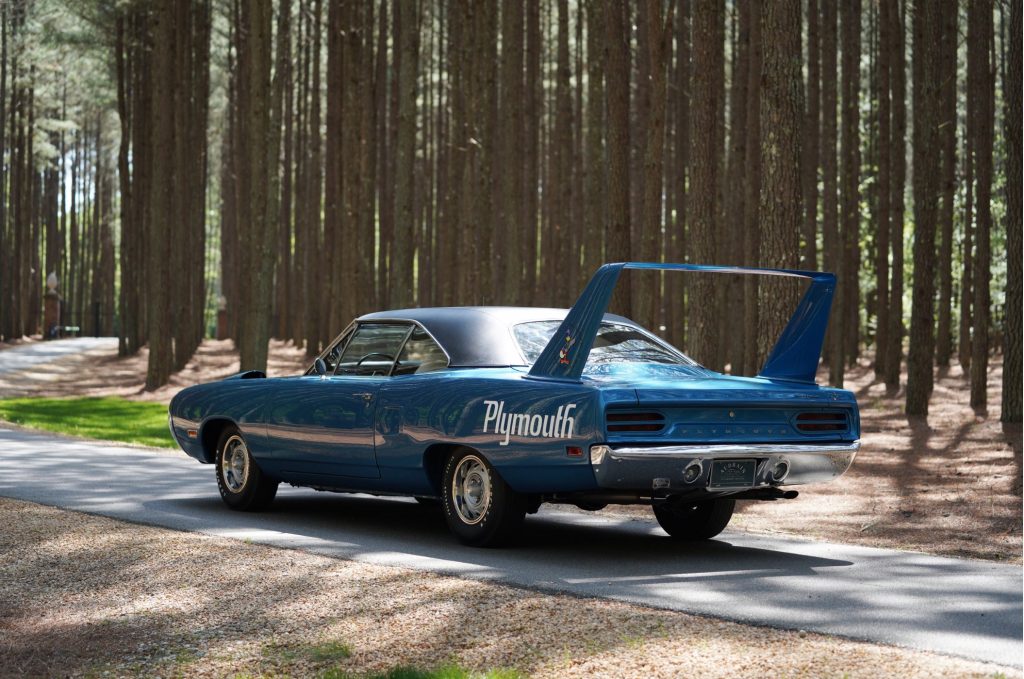 The Audrain Automobile Museum's Land Yachts – Cruising the Interstate Highways exhibit runs through September 3, 2022. For more information, tickets and the full line-up of cars on display, click here.