WORDS: ELLIOTT HUGHES | PHOTOS: SCD/AUTHOR
On July 10–11, 2023 just days before this year's Goodwood Festival of Speed, the Sheffield-based owners' community Supercar Driver (SCD) held its annual Secret Meet at Donington Park Circuit in Derbyshire, UK.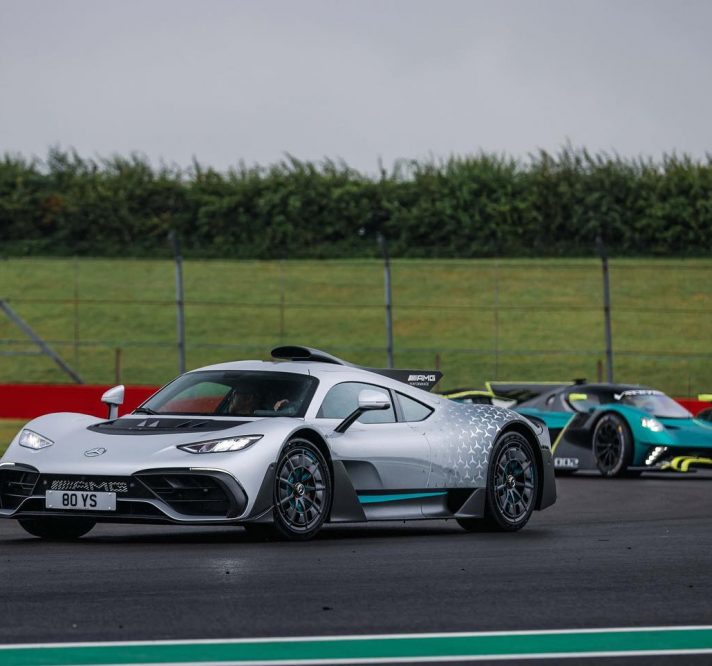 The quality and rarity of the cars brought to Donington mean that SCD's meet is becoming an open secret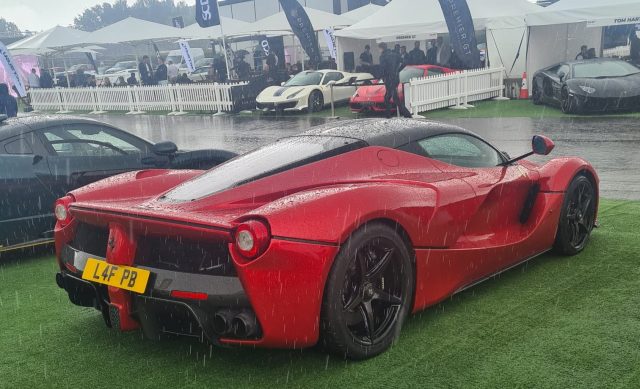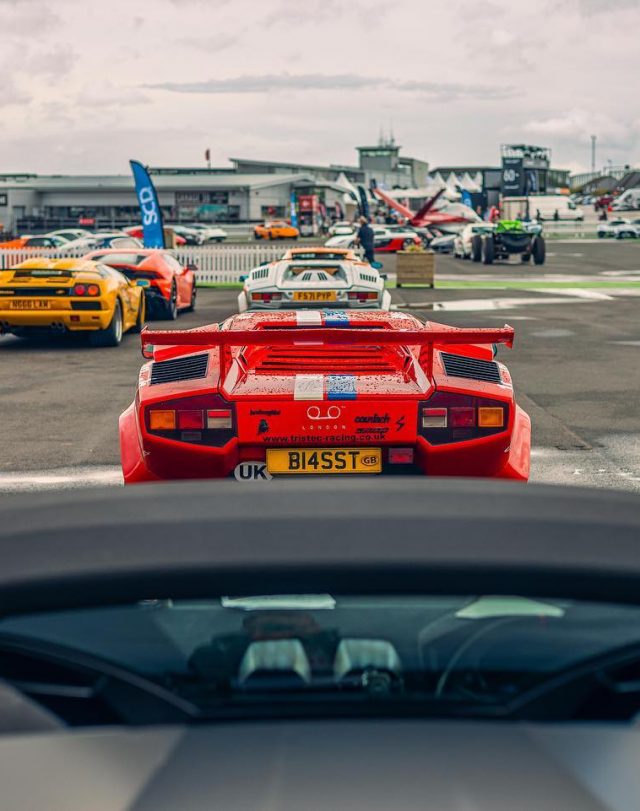 The quality and rarity of the cars brought to Donington mean that SCD's meet is becoming an open secret, despite Goodwood taking up the majority of the UK motoring media's column inches this week.
The exclusive event hosted more than 500 collector cars, showcased by both private collectors and dealers in the circuit's paddock area and on-track. The respective 60th and 75th anniversaries of Lamborghini and Porsche were celebrated with an exhaustive selection of models from both marques.
Lamborghini was represented by an extensive selection of models, ranging from Miuras and Murciélagos to Aventadors, while Porsche fans were thrilled by the largest selection of Carrera GTs Magneto has ever witnessed, as well as a plethora of 911s.
Ferrari was also well represented, with highlights including multiple F40s, F50s, Enzos and LaFerraris. But there were yet rarer and more exotic Prancing Horses on display than even these flagship models; we spied a Daytona SP3, an F40LM, a 288GTO Evoluzione, and one of only six 599GTZ Nibbio Spyder by Zagatos ever built.
There were also cars from the likes of Koenigsegg, Pagani, Bugatti, McLaren, Aston Martin, Ford and Lexus, among many others. Highlights included a Koenigsegg CC850, several McLaren Sennas and P1s, an Aston Martin Vulcan and two Valkyries, a Bugatti Divo and Veyron, a Ford GT and two Lexus LFAs.
As an official event sponsor, McLaren had a big presence. The Woking-based marque showcased its latest 750S and Artura, complemented by the presence of several race cars including a fire-spitting McLaren M8F Can-Am monster.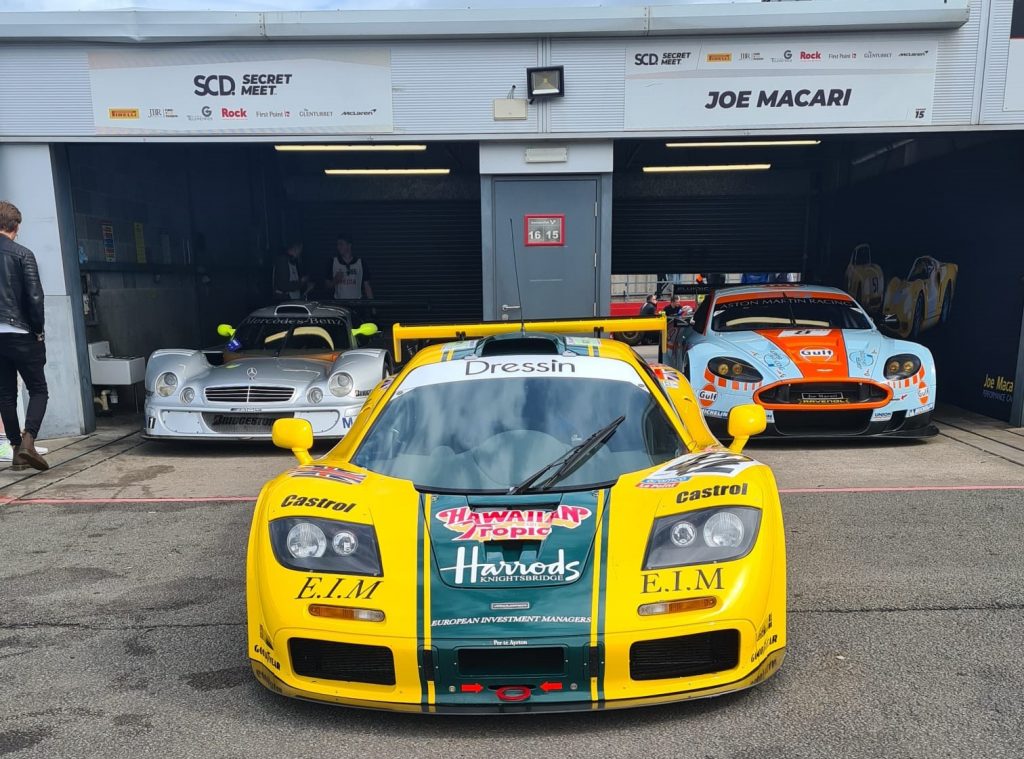 Despite the incredible line-up of supercars, it was a pair of iconic GT1 endurance racers that perhaps attracted the most attention. The first was the famous Harrods-liveried McLaren F1 GTR that Andy Wallace and the father-son pairing of Derek and Justin Bell drove to third place at Le Mans in 1995. The other legendary GT1 racer was a 1998 Mercedes-Benz CLK GTR.
Unfortunately, a downpour on Tuesday afternoon meant that the climax of the event – a timed shoot-out session – was delayed. Even so, skilled drivers braved the elements once the shootout got underway with Ollie Webb leading the Open Wheel class in a Rodin FZed, while a Lamborghini Huracan GT3 and the Ford Escort 'Coswecan' lead the Competition and Road classes respectively.
Other on-track highlights included the likes of various LMP1 race cars, the famous Calsonic-liveried Nissan R32 GT-R, Aston Martin Valkyrie and a Formula 3 car all of which put in full-bore laps around Donington – 30 years after Senna's famous lap at the same circuit.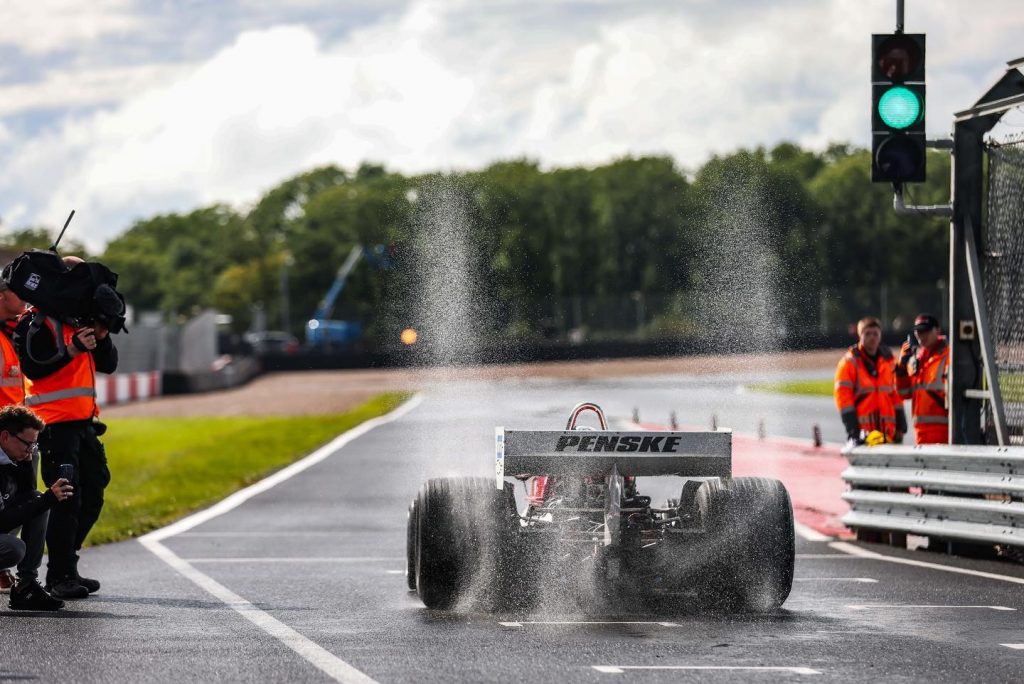 Dates for next year's SCD Secret Meet will be announced in due course, although tickets for non-members are highly limited. For more information, click here.