WORDS: ELLIOTT HUGHES | PHOTOGRAPHY: bonhams
A 1970 Jaguar E-type Series II delivered new to the set of the iconic Le Mans movie will be auctioned in the Bonhams Monaco Sale, which is set to take place on May 13 during the weekend of the 2022 Monaco Historic Grand Prix.
The E-type is being offered directly from the film's on-set chef Fredy Zurbrügg, and was publicly revealed at the preview of Bonhams' recent Les Grandes Marques du Monde à Paris Sale on February 3.
Although registered in Fredy's homeland of Switzerland, the unrestored silver-over-black Jaguar will be offered with its period UK registration plates. The car is expected to cross the block for £215,000-£296,000. ($291,000-$401,000).
Fredy Zurbrügg found himself cheffing on the set of Le Mans after he was approached by the film's production manager Hubert Fröhlich to work on the sixth Bond film, On Her Majesty's Secret Service.
This led Fredy to request a job on Fröhlich's next project, which happened to be Steve McQueen's Le Mans. Fredy transported his kitchen from St Gallen in Switzerland to cook for the film crew and cast members, and reportedly invented a special dish for Steve McQueen called 'Steve Steak'.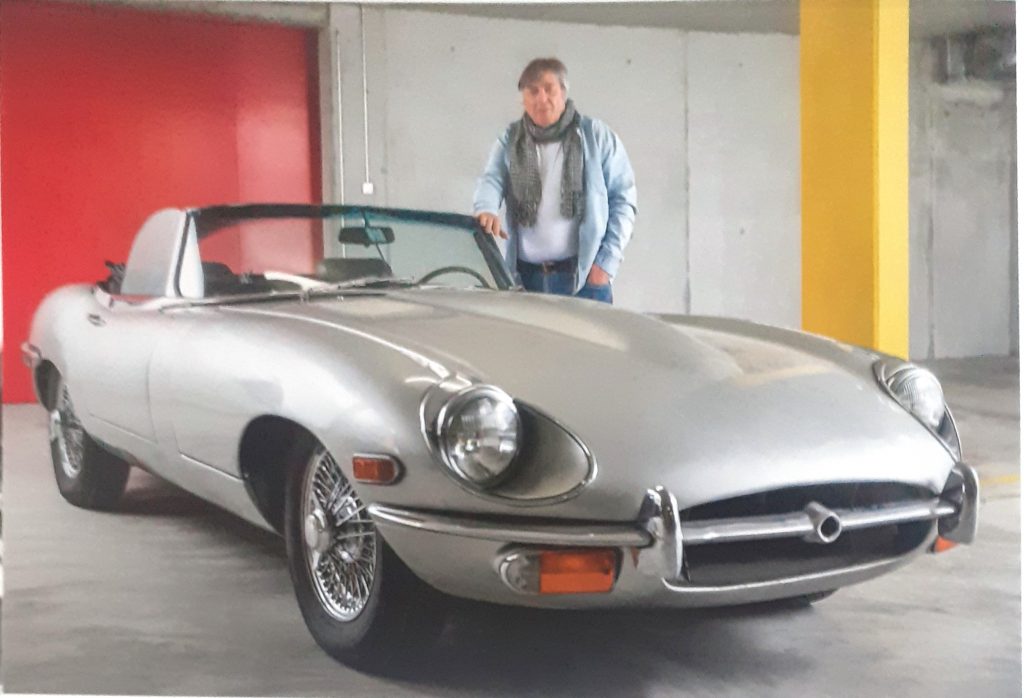 Fredy recalled his friendly relationship with McQueen in the 2017 book Our Le Mans, which unearthed the personal experiences of those involved with working on the film set. His relationship with McQueen then led to the generous offer of a Porsche 911, Mercedes Pagoda SL or Jaguar E-type from the film star's personal collection.
"I decided on the silver Jaguar, a convertible E-type Series II with only 600 miles on the odometer. It was a US version because it was supposed to be shipped back to America," Fredy said.
The car was offered despite the fact that the then-27-year-old Fredy didn't have a driving licence. With the E-type in his possession, he acquired his licence in Le Mans on his second attempt on October 17, 1970.
With filming completed, Zurbrügg made his way back to the Swiss border at the wheel of his glamorous new convertible. He told the customs officer that he had "nothing to declare other than the Jaguar and two crates of cognac".
If you liked this, then why not subscribe to Magneto magazine today?