Words: Nathan Chadwick | Photos: Worldwide Auctioneers
A 1930 Isotta Fraschini Tipo 8A S Roadster and a 1949 Delahaye 135MS bodied by Ghia-Aigle are the star lots among a 275-strong line-up for Worldwide Auctioneers' Auburn Indiana sale, which takes place between August 31 and September 2, 2023.
It's a diverse set of machinery, ranging from pre-war fare to recent hypercars, with muscle cars rubbing shoulders with European exotica. There are also 25 models from the Tom Haag Estate Collection, from which a portion of the proceeds will go to Cars Curing Kids, a non-profit organisation committed to funding and supporting causes that improve child health. This collection has such highlights as a one-of-630 1957 Pontiac Bonneville 'Fuelie' Convertible, a 1932 Ford V8 Hi-boy Roadster and a 1965 Dodge Coronet A990 Lightweight Two-Door Sedan. We've picked out six lots to watch when it all kicks off at the end of August.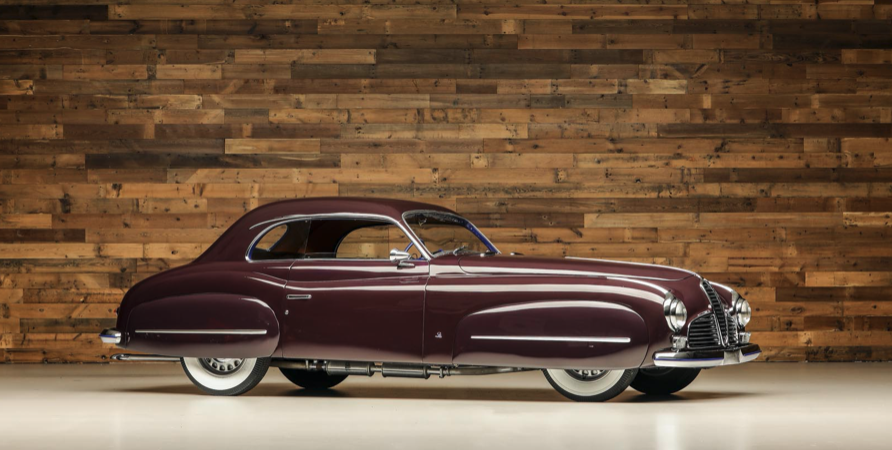 This 1949 Delahaye 135MS Coupé (pictured above) is one of just three boded by Ghia-Aigle. Chassis 800573 was fitted with an MS specification 3.6-litre straight-six and triple Solex carburettors; it was displayed at the 1950 Geneva Motor Show before being sold to the Automobilwerke Franz AG company the same year. The car has passed through several Swiss and French collections, and was restored by Delahaye restoration specialist Jean-Luc Bonnefoy in 1990. It would eventually end up in the hands of an Austrian collector in 2012. The Worldwide Auctioneers sale is its debut on US soil; no estimate had been released at the time of writing.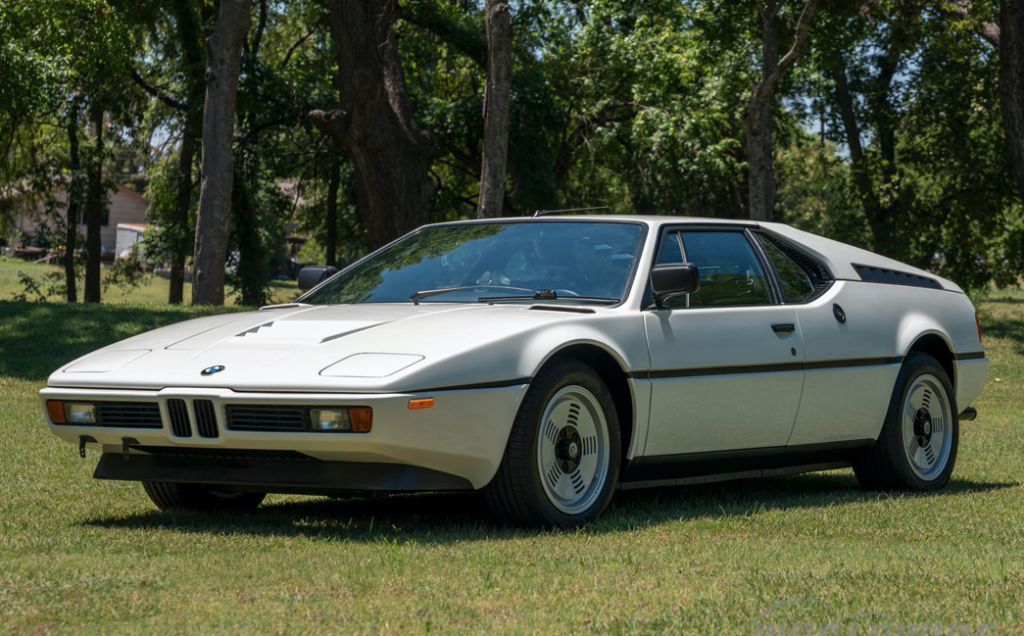 This 1980 BMW M1 (pictured above) is one of 453 built, and is the subject of a 3000-hour restoration process documented on YouTube by Dennis Collins (Coffee Walk). Despite the car being in relatively good condition when he bought it, Collins chose to strip its body and repaint it in its original colour, with the black beltline, trim and rivets refinished. The powertrain was also restored with new old stock bought directly from BMW in Germany; anything unavailable was manufactured to the exact BMW specifications. No estimate had been released for this 11,000-mile M1 at the time of writing.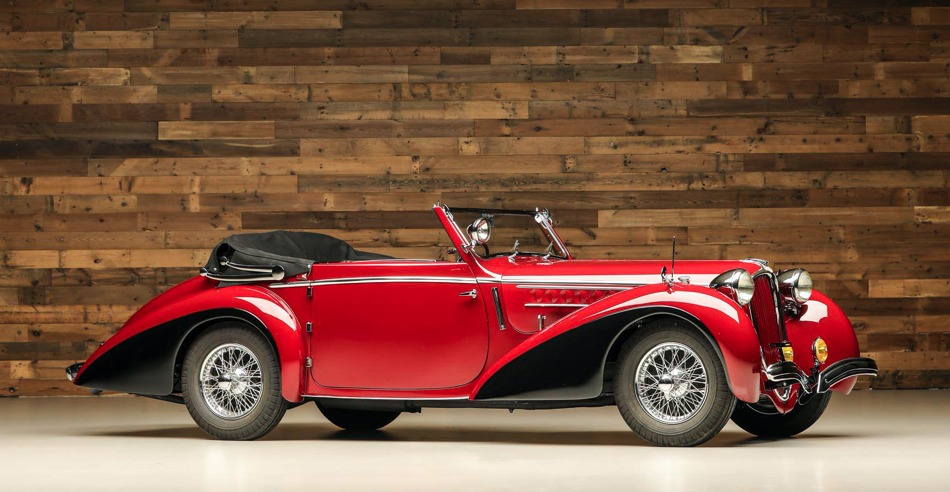 1947 Delahaye 135M Cabriolet (pictured above) is one of 60 to be built with PJ Pennock & Zonen bodywork. Chassis 800405 first lived in Rotterdam, Holland before moving to North America in 1979 via Comms Motors of Kitchener, Ontario, and was sold to Alexander Drapanas of Buffalo, New York, two years later. During his lengthy ownership, the car was finished in ivory over black and used by singer Gloria Estefan during a promotional tour; a photo signed by Gloria to Alex is included in the sale.
Following Drapanas's death in 2015, chassis 800405 was acquired by the current owner, who embarked on an extensive multi-year restoration. It still has its original but restored engine and carburettors, and while the transmission has been upgraded, it's period correct. John Wolf of Cleveland was responsible for the restoration of the original dials, and the car's exterior was finished in burgundy with black contrast on the wing skirts. No estimate had been announced at the time of writing.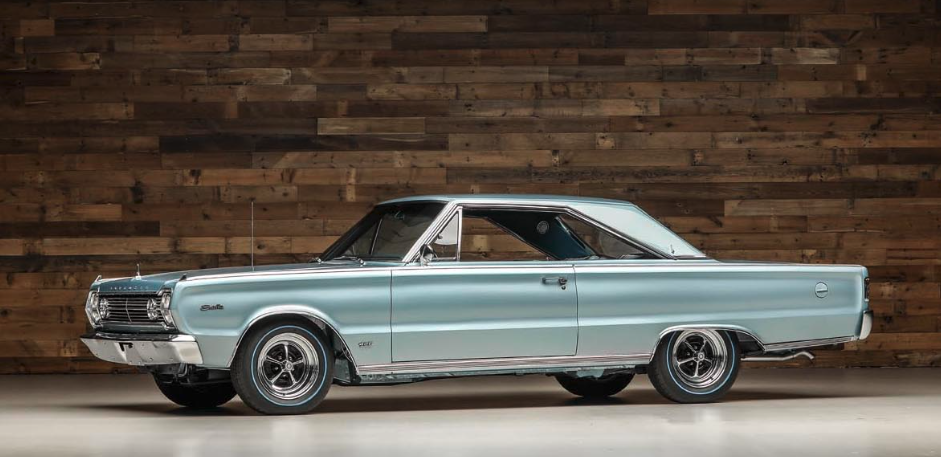 This 1966 Plymouth Satellite Hemi Hardtop (pictured above) is offered as part of the Tom Haag Estate Collection, and is believed to be one of just two built that combines the H-Code 426ci Hemi V8 with a TorqueFlite automatic transmission and 3.23 Sure Grip rear axle. The Light Blue Metallic paint is the original colour, as confirmed by the original fender tag and the IBM order card provided by Chrysler Historical Services. It was originally supplied to the Pacific Northwest and had been treated to a no-expense-spared restoration prior to entering the Haag collection in 2015. All chrome and bright trim work was restored or replaced, and the Light Blue Metallic repainted. As part of the restoration, the engine was sent to Moffitt & Bratton Racing Engines in Boise, Idaho, where it received Diamond Pistons, a custom-ground Erson camshaft, Edelbrock Performer carburettors and more, resulting in a dyno-proven 479bhp. No estimate had been provided at the time of writing.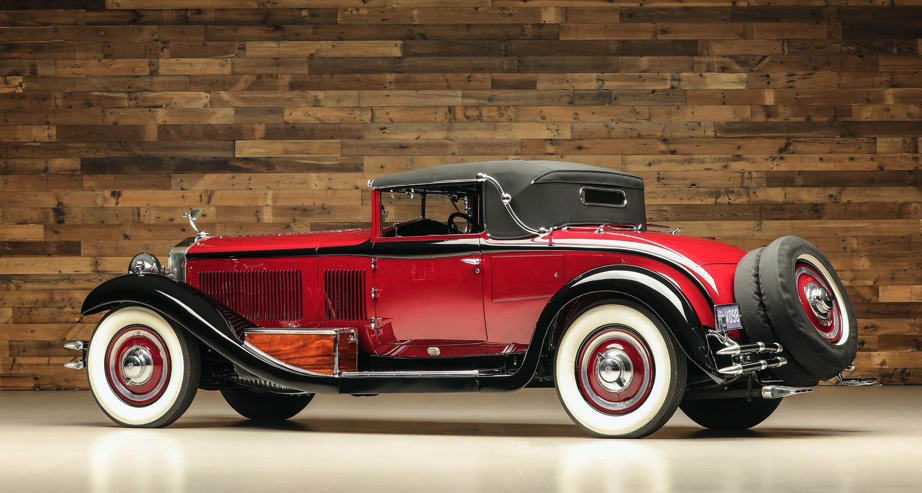 This 1930 Isotta Fraschini Tipo 8A S Roadster (pictured above) is chassis 1657, which was delivered new to Isotta Motors of New York City with a Castagna body. Its ownership history has been tracked through Mrs Sterling Linder-Davis of Cleveland's Sterling Linder-Davis Department Store to Thomas B Wolf, of Winnetka, Illinois. The car then entered the collection of D Cameron peck, one of the foremost collectors in the world. Its next owner was James S Howard, who took up stewardship in 1956. The car was then sold to Joe Loecy Jr of Chardon, Ohio, who kept it for 25 years before being transferred to the Al Ferrara collection in 1984. He restored the car, and promptly won first prize at the Michigan Grand Classic in Dearborn. It would later pass to another collector, who'd commission an extensive, multi-year restoration while retaining its original engine, body and chassis. The motor has been completely rebuilt with the correct piston rods and bearings, while the original clutch and radiator have also been rebuilt. No estimate had been released at the time of writing.
For more details on the sale, head here.