WORDS: DAVID LILLYWHITE | PHOTOGRAPHY: MATT HOWELL
Can a 45-year-old firm specialising in pre-war Aston Martins remain relevant in the current world? Yes – and here's how…
"My guiding principle is to make myself redundant in the business," says Robert Blakemore, managing director of vintage Aston Martin specialist Ecurie Bertelli.
In our world of businesses so often revolving around the skills and knowledge of just one or two people, this is an unusual sentiment. But then Ecurie Bertelli is an unusual company, an historic British business that uses the latest technology to ensures it remains future-proof.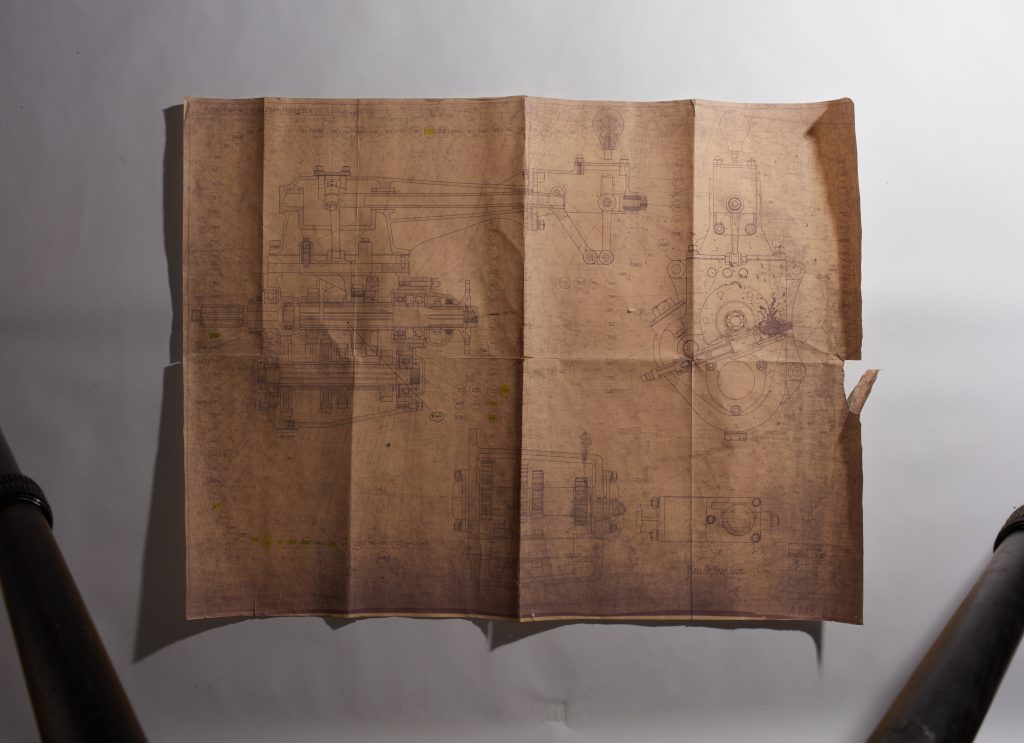 It was started in 1976 by Nick Mason, Derrick Edwards and Judy Hogg. They were joined a year later by Andy Bell, who took over the running of the company in 1992. He was joined in 2014 by former airline pilots and customers Robert and Ali Blakemore, allowing Andy to move into semi-retirement as a consultant.
"Andy would know where he had a part made, what it was made from," Robert continues. "If I get hit by a bus it won't make a difference to the business. I don't want Ecurie Bertelli to be known for me; I want it to be known for consistently putting out the right quality of work. Aviation helped with this: things such as risk management, team working, high-quality communication."
So what's the solution? Robert worked with a friend to develop a bespoke computer program that replicates the paper system used by Ecurie Bertelli for decades, rather than trying to rework the analogue archives to suit a digital database.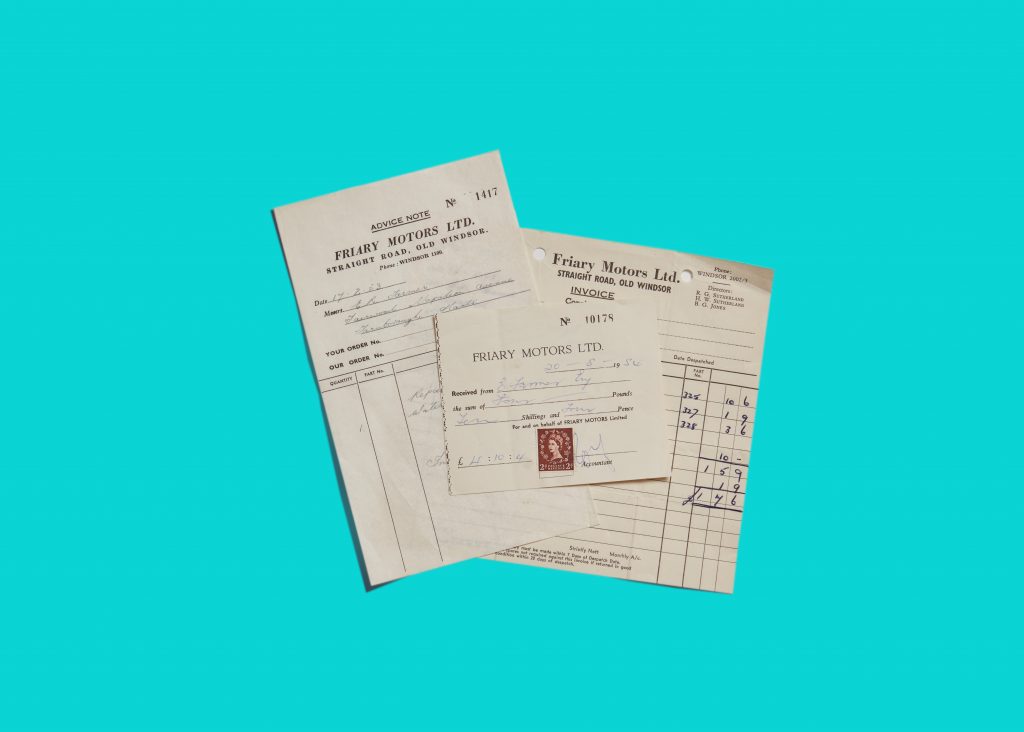 With this system, each part can be classified by which cars it's fitted to, who made it, where it was made, the material it was made from and how many are in stock. It also records individual chassis numbers, with all records of work carried out and parts fitted detailed on the database.
To these chassis-number records are added relevant documentation. That could be the original factory build sheets from the Aston Martin Heritage Trust, registration docs, FIVA cards, owners' records and histories, magazine articles and press cuttings, competition entries and results, or simply photographs from any point of the cars' lives.
To compile these records, the Ecurie Bertelli team has not only been working with former and current owners, but it has also been sourcing historic documents. These include owners' handbooks and period ads plus technical drawings – around 2500 of them at last count.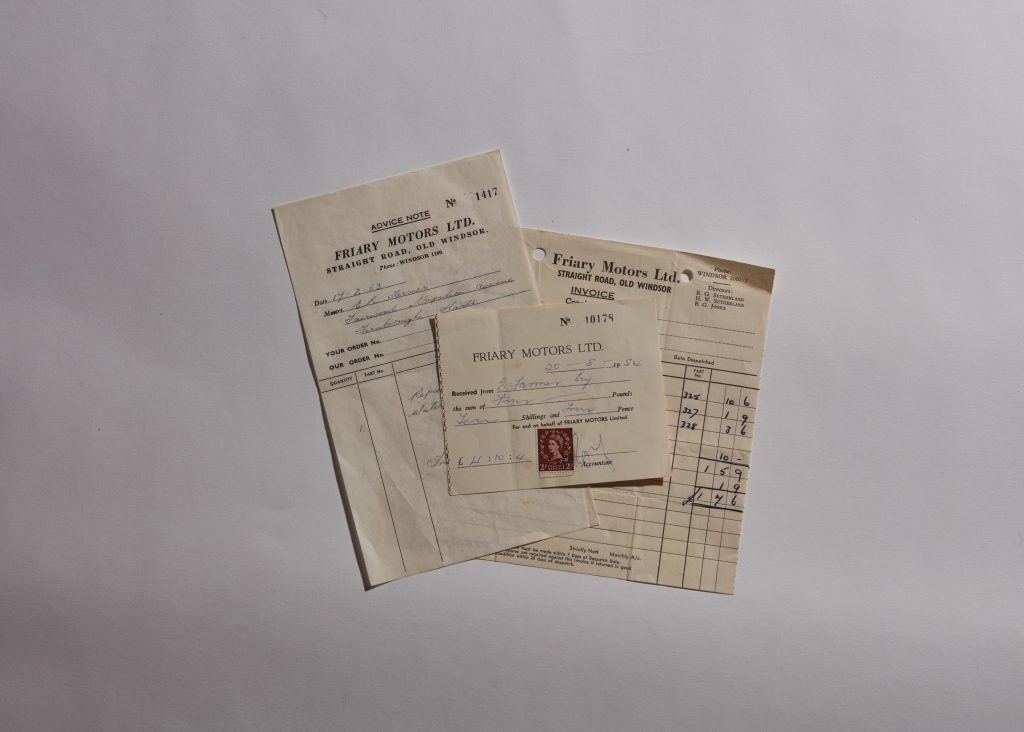 There are even private archives, such as the scrapbooks packed with photographs and press cuttings compiled between 1914 and '85 by former mechanic Ted Inman Hunter.
These period images not only help complete competition records of particular cars, but also illuminate specifications at certain points in that car's history. With all this extra information, maintenance and restoration are made easier in current times, and the cars and the company are future-proofed.
Except… who is going to continue this work? "We have a young workforce," says Robert. "Everybody is empowered to instruct anyone else; we're not sitting in our own little bubbles." As he explains this, he is giving a tour of the workshop, introducing the various employees and explaining how the more experienced staff work with the new intakes to continually pass on skills.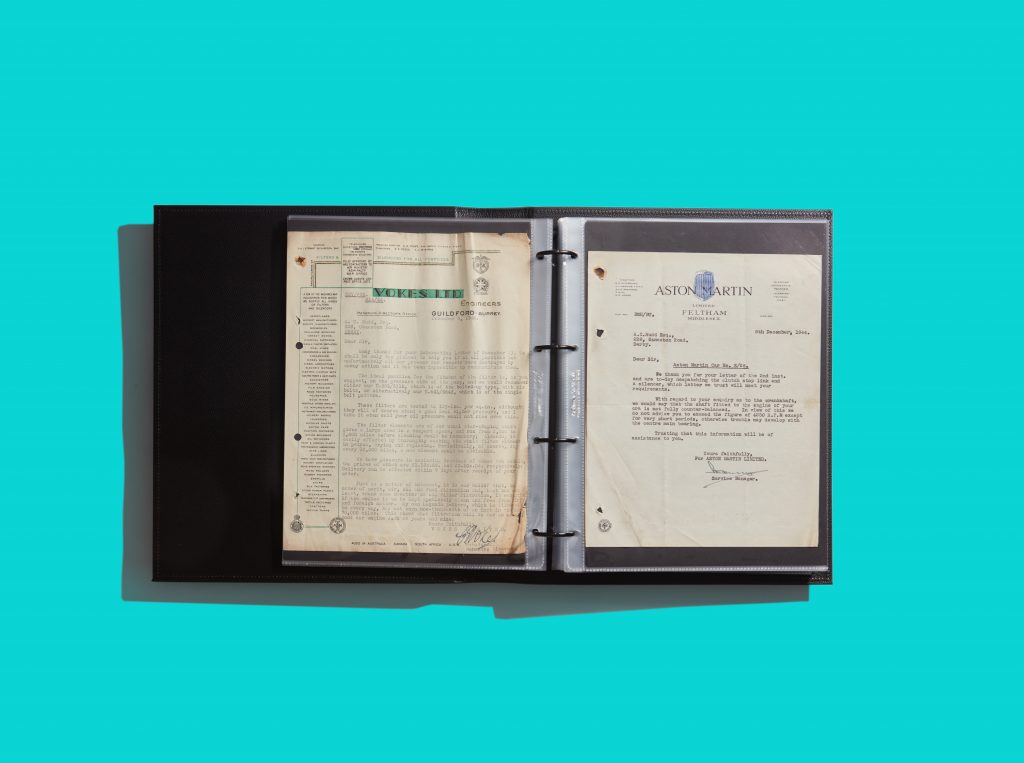 Sure, it helps that the pre-World War Two Aston Martins that Ecurie Bertelli specialises in represent just 0.5 percent of the cars produced by the marque. But that's still six models and many variations of bodystyle.
Of these, the Works and Team cars are the most important, followed by the Ulster – which Robert says will always be the go-to model, for its race pedigree. Then there are the Speed Models; less desirable in the market but technically better than the Ulsters, and eligible for the same number of events, if not more.
"We cover everything from the earliest Bamford and Martin era cars up to the most advanced of the pre-war Aston Martins, the Speed Model, including very special examples such as the Red Dragon," says Robert. "Our biggest issues are that people don't know we exist, or they think the cars are dull, slow or break down. In fact, you can drive them to the pub or you can race them."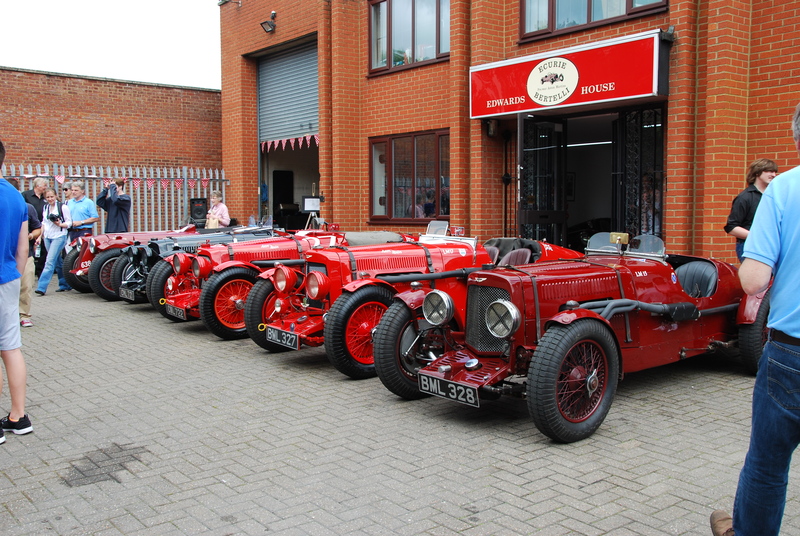 We round off the visit with a run out in a Speed Model. Sure enough, it is fast, flexible and exciting; everything a sports car should be. Please visit www.ecuriebertelli.com