WORDS: NATHAN CHADWICK | PHOTOGRAPHY: SALON PRIVÉ
A one-off aluminium-bodied MGA Fastback coupé was a highlight of Salon Privé London, a new concours d'elegance with a particular focus on classic and collectible cars that are up for sale.
Royal Hospital Chelsea in south-west London played host to a varied selection of automotive temptations from the UK's leading specialists and dealers. The locale cares for the Chelsea Pensioners – 300 army veterans from conflicts such as Korea, the Falkland Islands, Cyprus, Northern Ireland and World War Two.
The event was the first public display of the MGA Fastback, which was brought along by Classicmobilia. The brainchild of Classic Restorations' Warren Kennedy, the starting point was a 1957 coupé. "I wanted a touring car, because a roadster means having to mount the luggage on the back – so I built one," he says. "We took a lot of inspiration for 1950s and 1960s Italian sports cars, and built an aluminium body over a superleggera-style frame."
The engine is an upgraded three-bearing MGB unit that's matched to a five-speed gearbox; the running gear is largely standard but disc brakes have been fitted fore and aft. The interior has been fully redesigned with a Maserati influence, although the door cards are inspired by pre-war MGAs. The body is two inches wider and five inches longer, which allows for a flatter fuel tank and the spare wheel to be kept out of sight. Recognise the door handles? They're Zagato items, picked up on a trip to an Italian show.
Elsewhere, Classic Motor Hub brought along an ex-works OSCA Tipo MT4-2AD. It competed at Le Mans (1954), Mille Miglia (1954, 1956 and 1957) and the Targa Florio (1958 and 1961). It's the first time the car has been up for sale since the early 1990s, and has had a full engine rebuild from Blakeney Motorsport.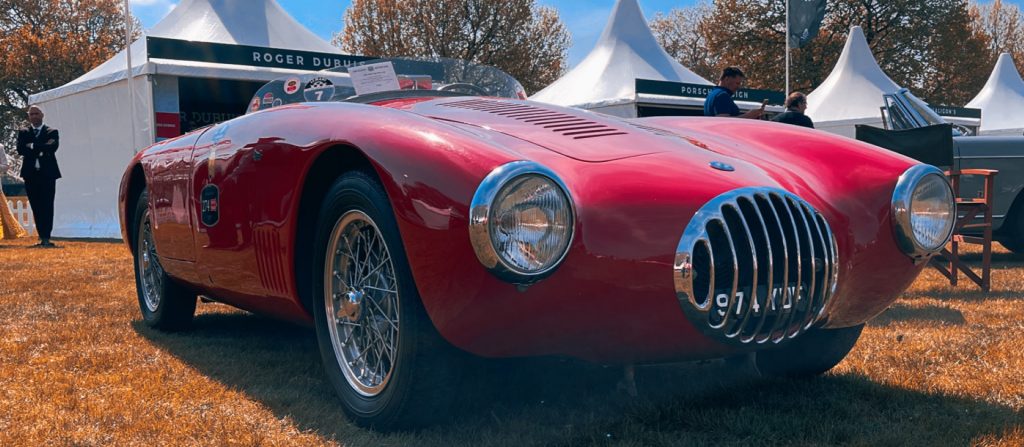 British flair was expressed via a 1965 Aston Martin DB5 Volante brought along by Dylan Miles. One of 123 cars built, and the fifth from last on the production line, it was retained by the factory for a couple of years before it was reputedly part-exchanged for an ex-Alan Mann Ford Mustang racing car. It was restored by RS Williams in the past five years, and benefits from several upgrades.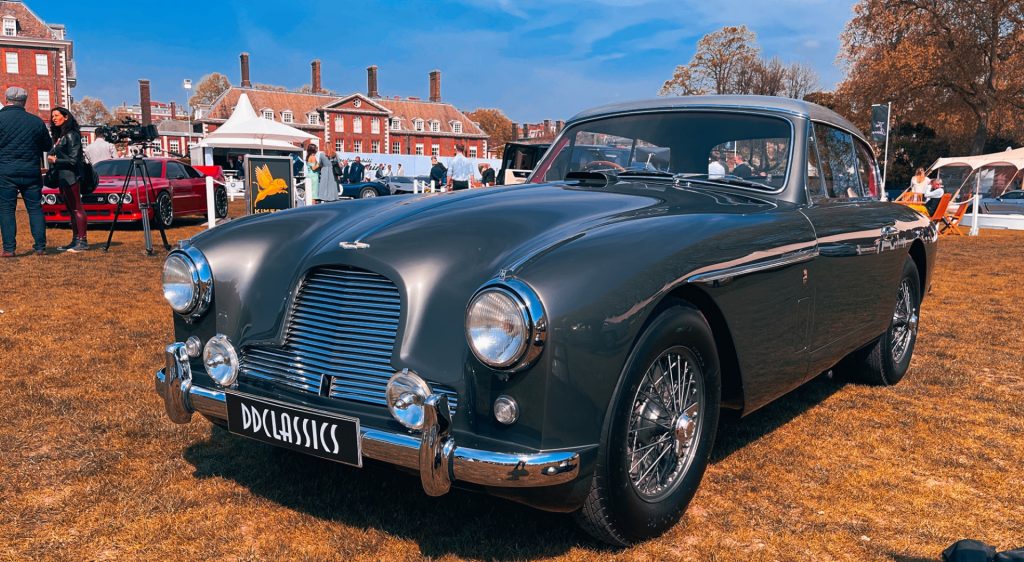 Keeping to the Aston Martin theme, DD Classics brought along one of 34 Tickford-bodied DB2/4 Fixed-Head Coupés that was fresh from a nut-and-bolt restoration.
Online auction emporium Collecting Cars exhibited a scintillating selection of 1970s, '80s and '90s metal, with particular highlights including a 1987 Porsche 959 and a road-registered Porsche 993 GT2R, while Simon Furlonger brought along a 1972 Ferrari 365 GTB/4 Daytona that once belonged to Ecurie Ecosse works driver Tommy Dickson.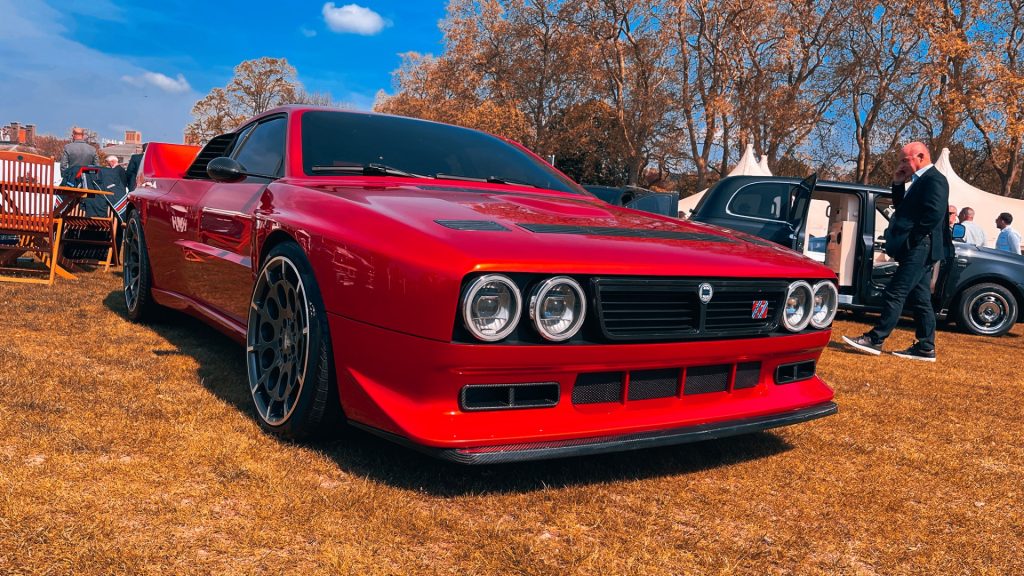 Away from the classics, hypercars from the likes of McLaren, Lamborghini, Ferrari and more glittered in the unseasonably sunny London weather. Smaller manufacturers were also on display, with Overfinch and JIA doing battle for restomod Range Rover honours. Our favourite was on the Kimera stand, however – alongside its 037 homage, the team brought along an ex-Didier Auriol Lancia Delta HF Integrale Evo rally car.
Salon Privé London is more than just a car show. Cocktail bars, a champagne lounge and a very good food offering from JKS restaurants ensured that visitors had plenty of options to choose from. And for those taking hospitality packages there was The Sloane, providing full three-course lunches, afternoon tea and a complimentary full bar.
Performance Events, the team behind the highly successful Salon Privé at Blenheim Palace, put on a great show for a first outing, and have a built a solid foundation on which to grow the event. It will be interesting to see how Salon Privé evolves. As a performance/supercar and niche manufacturer proposition it seemed to us to hit a rich seam. The Concours de Vente had some good – and in some cases – very good cars on display but, due to the reliance on dealers to provide this content, perhaps needs some further thought. But overall the location is spectacular, the visitors were enjoying the day, traders were doing business, and the production was as slick as you would expect from Andrew and David Bagley. We look forward to a return in 2023.