WORDS: NATHAN CHADWICK | PHOTOGRAPHY: BONHAMS
A 1954 Arnolt-Bristol Bolide Deluxe Roadster gifted to Playboy founder Hugh Hefner is heading for auction with Bonhams later this month.
Just 142 were built, and only 130 were sold after the other 12 were lost to a factory fire in 1963. Chassis no. 3105, a Bolide Deluxe model, was built in 1954, and was eventually given to Hefner by Stanley Harold 'Wacky' Arnolt II in 1960. The Bolide Deluxe was the highest specification of all the Arnolt-Bristols, and is one of 37 roadsters built. Power comes from a 1971cc Bristol six-cylinder engine developed from the BMW 328, while the styling comes from the pen of Bertone's Franco Scaglione on a Bristol 404 chassis.
The engine's tuneability made it popular in sports car racing in the United States; with around 150bhp on tap, Arnolt-Bristols started taking class victories at Le Mans and Sebring. Despite the publicity of such successes, sales were never strong and it's believed Wacky started to simply give cars away to friends, of which Hefner was one.
Hefner himself wouldn't keep it long, with stewardship moving to one of his Bunny Girls. The car was immediately sold on, and it eventually ended up in the possession of Jack Zallinger in the US until 1980. Since then it's had three UK owners, before spending time in Belgium, plus another unspecified lady owner before the current owner took stewardship in 1994.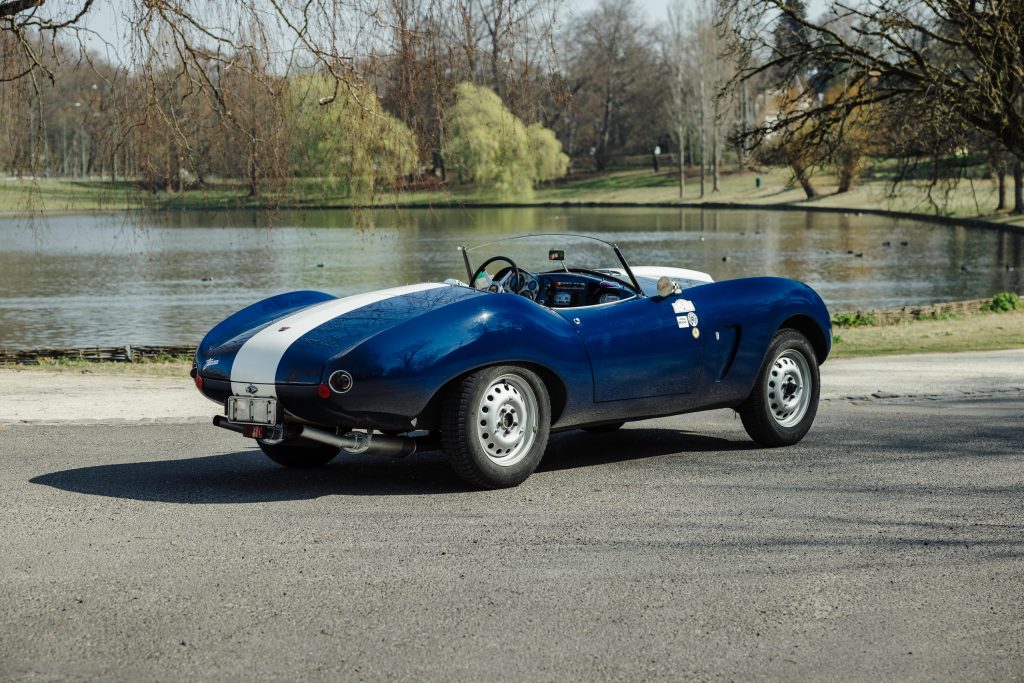 The registration says the car was built in 1953, but it's believed construction began in 1954, delivery to SH Arnolt in the US was in 1958 and the car was only registered properly in 1960. Its original colour scheme was Paramatti Blue with a beige interior, but it was resprayed to its current livery in 1994. It's been used in several international rallies for more than 30 years.
Bonhams has placed an estimate of €300,000-€400,000 (£252,500-£336,800) on the car, which is up for grabs at the Les Grandes Marques à Monaco sale on May 13.