WORDS: SAM HANCOCK | PHOTOS: GOODWOOD
Excerpt taken from Magneto issue 16, available now from our online store
We've talked in the past about how to get into Historic racing, what cars and categories to consider, the costs involved and so on. But what if your ultimate motivation for doing so is to participate in the Revival, arguably the world's premier Historic event? With entries granted by invitation only, this necessitates a more nuanced approach.
Unlike other Historic meetings, for the Revival you cannot simply fill out an online form, pay a fee and find yourself sharing a grid with the likes of Jenson Button, Derek Bell, Scott Dixon, Dario Franchitti et al. Instead, you have to navigate an undefined path onto the radar of Goodwood's content team, and somehow stand out from the hundreds of other 'potentials' with similar ambitions.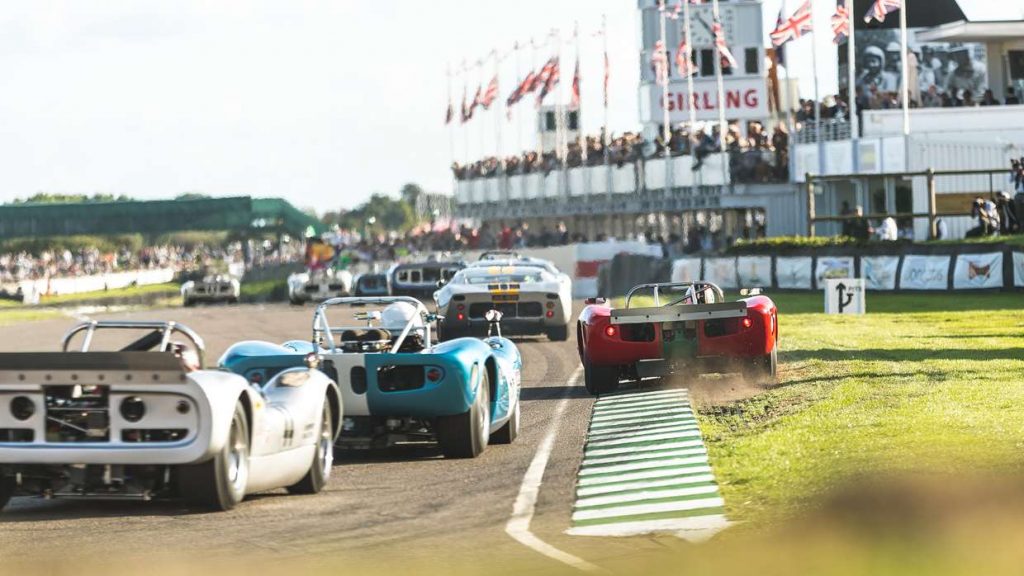 With such high barriers to entry, how on earth might an amateur Historic racer make the transition from watching from the grandstands to lining up on the grid?
Primarily, you have simply got to have the right car; one that offers more than just fulfilling the eligibility criteria for one category or another. It needn't be worth millions of dollars, but it does at least have to be of period origin and have good provenance. While not essential, period racing history helps enormously, and if the car happens to be rare – or at least a little unusual in a way that will help imbue the grids with variety – that too will go a long way.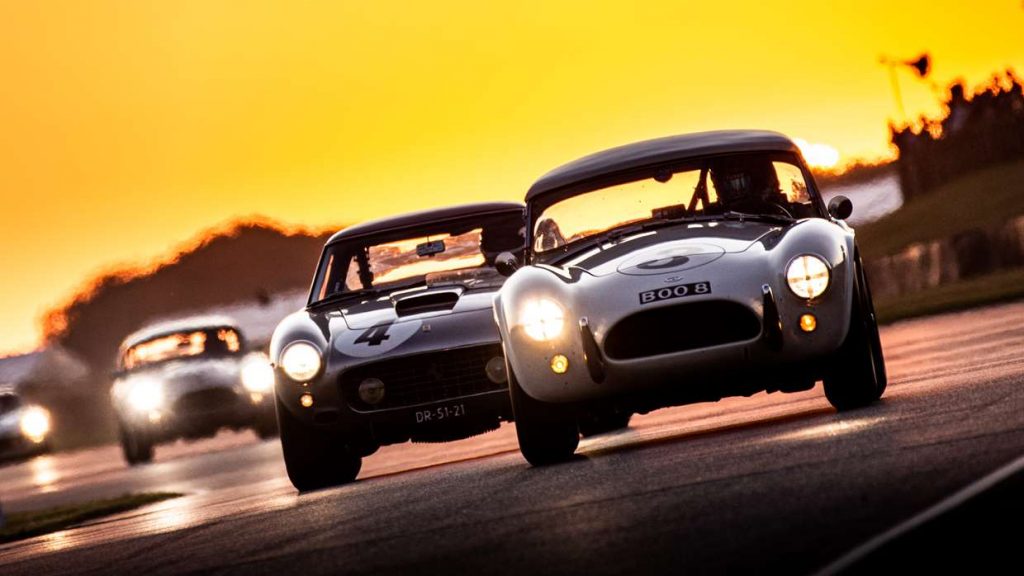 Take, for example, the St Mary's Trophy – a race normally catering to 1950s and '60s touring cars. While you might fancy that your best podium chances lie behind the wheel of an Alfa GTA or Ford Cortina Lotus, with so many suitable examples already vying for places, your hopes for an entry would be far better served with, say, a BMW 1800 TiSa, Ford Galaxie or Plymouth Barracuda.
Such cars are also evidence that you needn't be a billionaire to join in. If your pockets happen to be deep enough for a Lightweight E-type or a DB4 GT, by all means dive in – the selection team will certainly return your calls – but don't feel priced out if your budget doesn't accommodate quite so many zeros. Look closely at the grids, and you'll find several peppered with interesting cars worth tens, not hundreds, of thousands (or indeed many, many millions).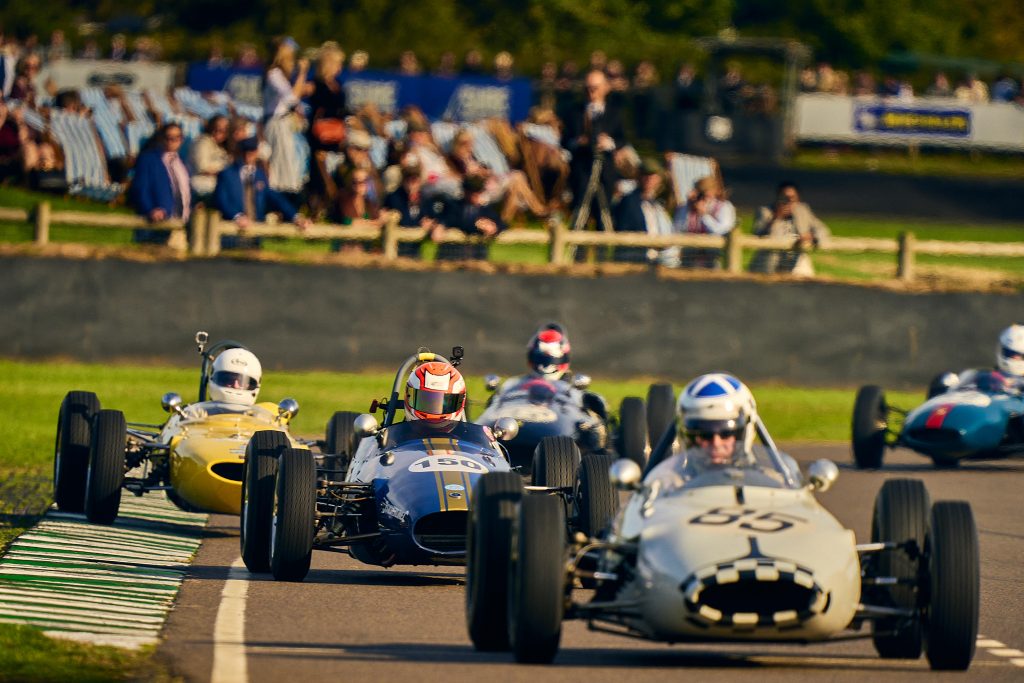 A great car alone, however, is not enough. Goodwood needs to know that first-timers can be trusted to participate with the necessary respect and competence for the event, the circuit and their fellow competitors. The traditional nature of the track and the high-profile coverage of the racing render accidents of even mild severity unfavourable at least. You needn't have years of experience under your belt, or a trophy cabinet to rival Max Verstappen's, but it will help if you are well established elsewhere as a reliable and respectful driver, who will prove a worthy addition to the Goodwood paddock, and not compromise the event with unruly behaviour on track.
Ideally, you will know someone familiar to the Goodwood team who can vouch for you and your capabilities, and thus facilitate an introduction. Once connected and added to the organisers' database, rather than sit back and hope for the best, it makes sense to drop them a line once every few months just to reaffirm your desire to participate and your car's readiness to do so should an invitation be extended. While I certainly don't encourage you to become overly persistent, it's worth being ready in the final days before the event – and letting Goodwood know that you are – should another entrant be unable to compete for any reason.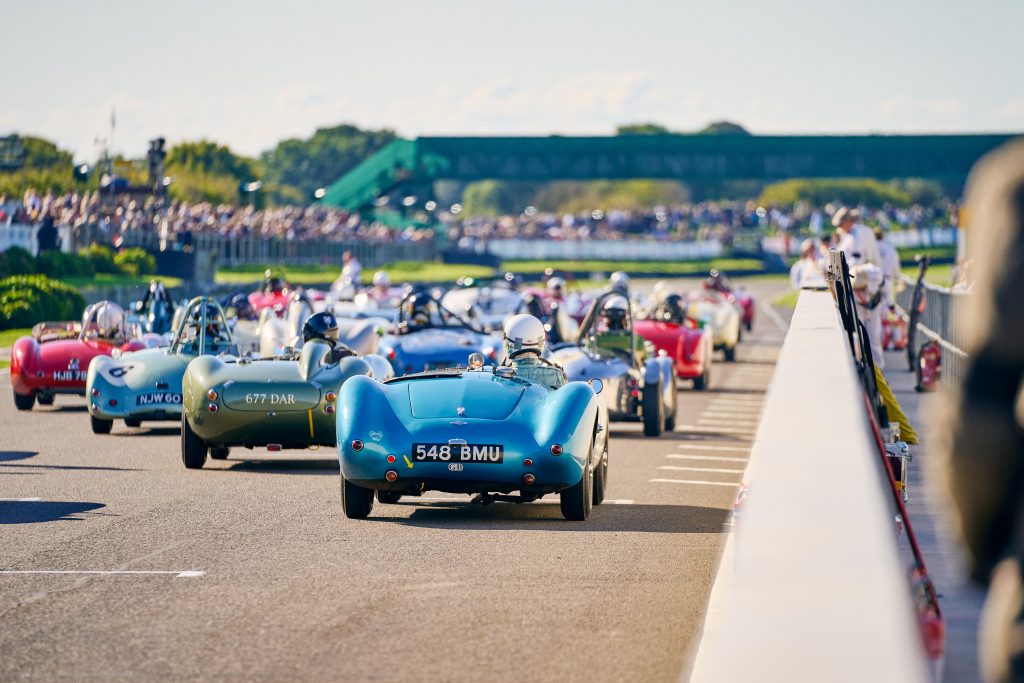 If you happen to have a car suitable for the two-driver races (usually '50s sports cars, and '60s GT and touring cars), it's useful to let the organisers know if you're happy for them to appoint one of their 'star drivers' as your co-pilot. Not all owners are comfortable with this, so with a long list of big names to place in a limited number of seats, your willingness will be well received. Equally, if you're not fussed about driving yourself, but really hope for your car to participate, consider making it clear that you'd be happy to step aside in favour of a suitably qualified celebrity driver.
For most, this just about covers it – but if you're willing to go the extra mile, why not explore other ways to build a supportive relationship with Goodwood? Do you have an unusual car you'd be willing to run up the Festival of Speed hill? Could you justify hiring the circuit for exclusive testing or corporate entertainment? Would any of the sponsorship and hospitality opportunities across any of Goodwood's events make sense for your business? Not an exhaustive list, but all worthy considerations.
Sadly, none of the above can guarantee an entry, but believe me; when you're sat on the grid among your motoring heroes, with Spitfires dancing across a golden sunset and not a seat to spare in the adjacent grandstands, it will all be worthwhile.
Excerpt taken from Magneto issue 16, available now from our online store