WORDS and Photography: clive robertson, healys llp
Excerpt taken from Magneto issue 9, back issues available on our online store
The first Mille Miglia took place on March 27, 1927; a 1000-mile round road race from Brescia via Rome. Fast forward to April 3, 1938, which saw Alfa Romeo Type 8C 2900Bs finishing first, second and third. The event was overshadowed by a devastating crash involving a Lancia Aprilia, which claimed the lives of ten people. The next day, Italy banned all road racing.
In 1939, the Reale Automobile Club d'Italia organised the alternative Mille Miglia Africana in North Africa, which took place on March 26. Alfa was prominent once more, entering a team of Type 65 6C 2500SS Corsas. The race was won by Alfa works driver – and Mussolini's chauffeur and cousin – Ercole Boratto, driving chassis no. 915 006.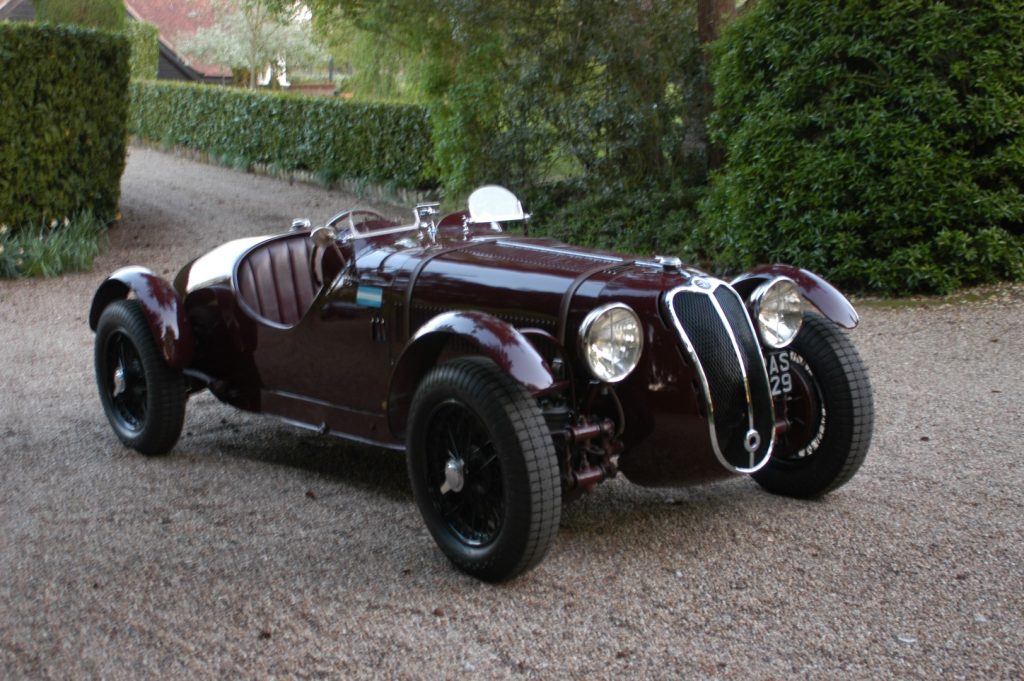 Mid-afternoon on December 2, 2002, I took a call from a friend and client, asking if I could spare a few hours that afternoon. While out shooting, he'd made a snap decision to buy a car being auctioned at Olympia.
I sped to the auction with firm instructions. When Alfa chassis 915 006 came up for consideration, I jumped into the fray with the first bid, but the price soon escalated beyond my set limit. Knowing my client had a good sense of humour, I continued bidding. Fortunately, my competitor promptly pulled out, and my client acquired 915 006 at just £500 beyond his stated ceiling.
The Tipo 256 had been entered into, then withdrawn from, the Bonhams Monaco sale the year before. The Olympia catalogue stated that: "The original '915 006' no longer exists, and this 6C 2500SS is not the only car subsequently constructed to be stamped with the famous chassis number, there being another, differently bodied example in Alfa's Arese museum in Italy."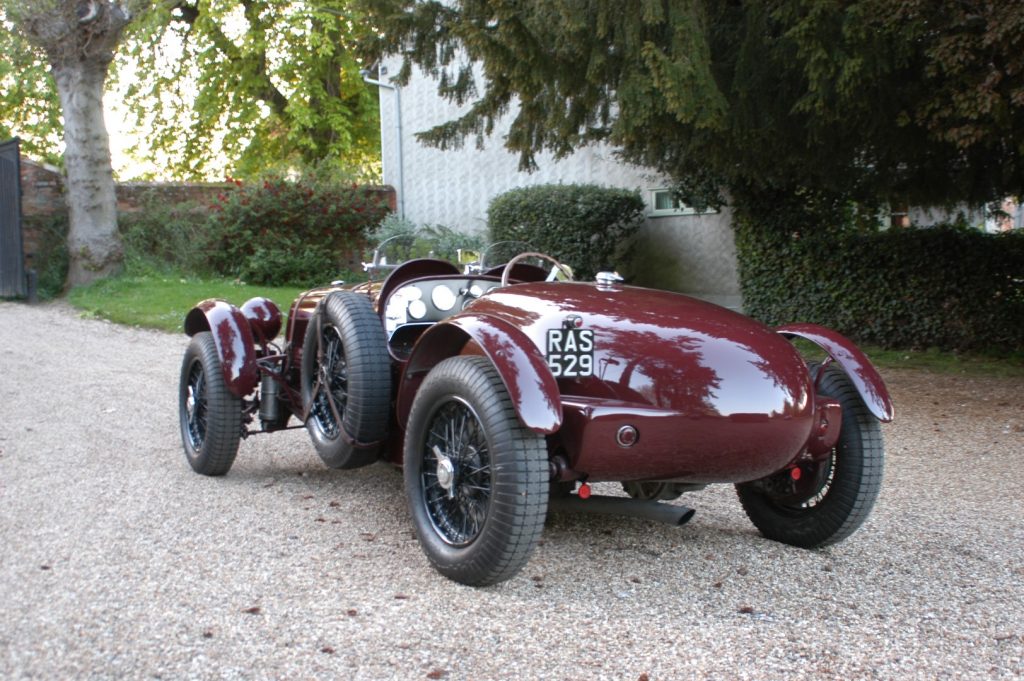 Of course, provenance is all, so it'd be trite to suggest that these remarks regarding a competing chassis can't but have had a severe effect on value. The Alfa had been inspected for my client, so he bought with his eyes open on the basis that he considered he'd obtain a lot of car for the money – but he was still intrigued to know exactly what he had acquired.
Looking at the catalogue again, there's reference to the chassis being cross-braced. This would have dated the build as of post-war manufacture, circa 1947, while the engine was described as a "correct unit".
Well, 915 006 was despatched to the workshops of respected Alfa restorer Jim Stokes, where Metaltech Consulting Services was engaged to undertake chassis chemical analysis, optical emission spectroscopy and metallographic examinations.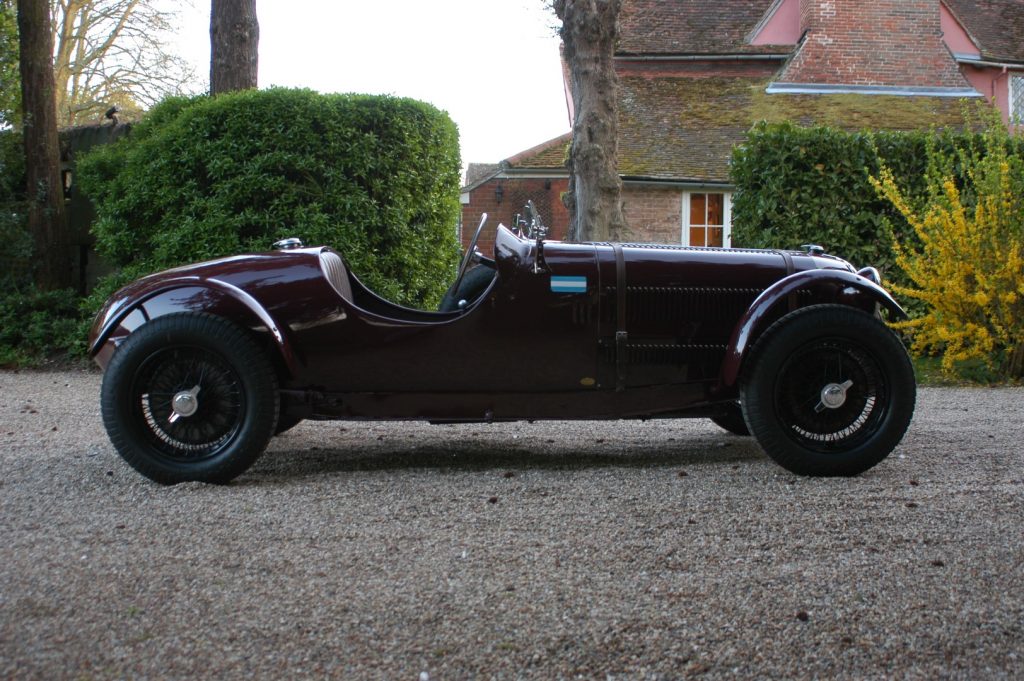 Steel was trepanned from the cross-bracing and one main chassis rail, and compared with samples trepanned from three other pre-war Alfas of known date. Metaltech reported that the rail and cross-bracing samples were different in composition, structure and hardness, and that: "The cross-bracing may have been added at some later date to stiffen the chassis, and was softer and lower-carbon steel."
Subsequently, Caparo Testing Technologies forensically examined the chassis for residual sub-surface deformation or compression marks. It said: "No evidence of secondary deformation marks or latent number indications were apparent, either associated with or adjacent to the numbers present. The numbers were clearly visible after etching." Such evidence tends to support the conclusion that the alterations to the chassis were undertaken after 1939.
Tito Anselmi's 1993 book Alfa Romeo 6C 2500 records the engine number of chassis 915 006 as being 923 802. Again, Caparo reported that no evidence of secondary deformation marks or latent number indications was apparent.
What of the competing chassis in the Arese museum? The engine is no. 927 037, which ought to reside in chassis 916 600, completed on May 30, 1951; most definitely post-war. The purpose of this tale has not been to determine the provenance of 915 006; others will be best placed to do that. It is to demonstrate contextually the range of testing facilities that are available when considering any high-value car's provenance. If there is any hint that the structure is not original, or that the numbers might not be correct, further enquiries must be undertaken.
It may prove effective to engage local specialists, and for particular marques, overseas experts, too. I'm involved in a dispute that's rumbled on for several years, and which may shortly be filed in the New York Supreme Court. If settlement can't be achieved, the outcome of the case will almost certainly turn on the forensic evidence that's been carried out.
Advances in forensic techniques have made accessing such services more cost effective. Vin-Print, for example, offers on-site scanned digital images of a vehicle's VIN, chassis, engine and gearbox numbers, for less than £1000. So it may be cost effective at any value point to obtain proof certain of a vehicle's identity. Perhaps we may see the day when it becomes standard practice to have a certificate of authenticity as part of a car's history and provenance.
My client sold 915 006 in 2013, which was a minor tragedy because the car went like hell and handled beautifully. This reminds me of the night stage of the anniversary Targa Florio, when we arrived at a town in the centre of the island at midnight with the temperature still at 30ºC. As we approached a 90-degree turn in the main square, an unseen hand thrust a very cold, plastic, litre bottle into my hand. I couldn't get the top off quickly enough and took a long swig. Vino rosso frizzante; delicious and only in Italy.
With thanks to Healys LLP consultant Clive Roberston.
Excerpt taken from Magneto issue 9, back issues available on our online store