WORDS: ELLIOTT HUGHES | PHOTOGRAPHY: DS
"We are using the motor sport programme as a mobile laboratory for our road legal cars," says DS Teecheetah Formula E team principal Thomas Chevaucher. It's Friday morning, and Magneto is taking a behind-the-scenes tour of the DS Performance facility just outside Paris. Our mission? To find out how the DS Automobiles marque seeks to combine motor sport know-how with French chic to carve out a niche in the ultra-competitive luxury market. It's an ambitious plan for a marque that only came into existence in 2015 and is still shackled by its reputation as an offshoot of Citroën.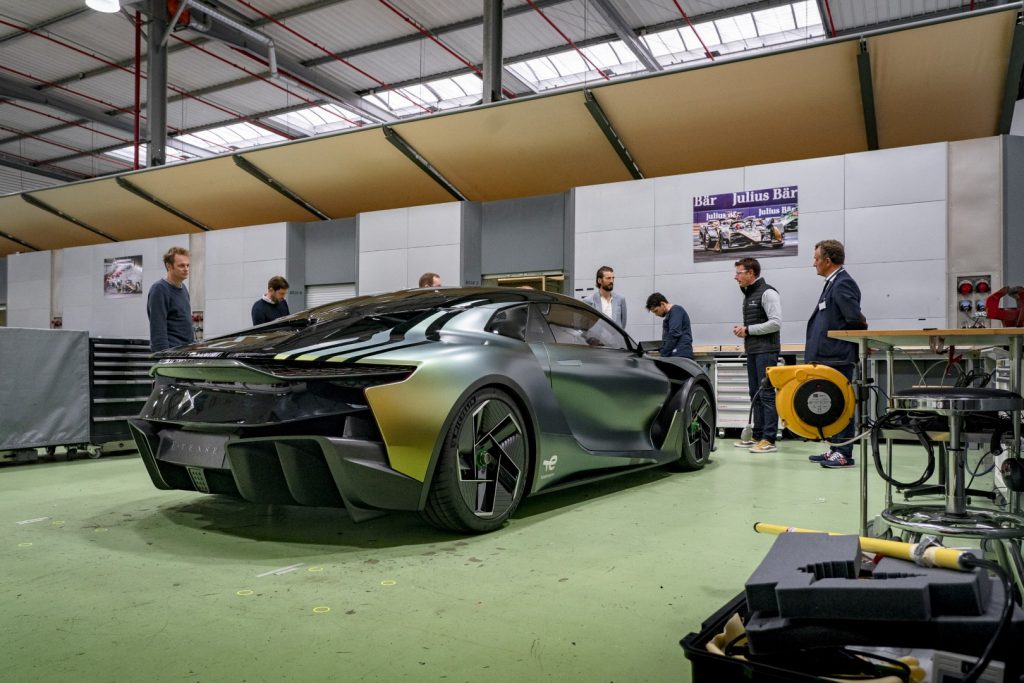 The DS E-Tense concept certainly looks the part. Low and aggressive, its bodywork is punctuated by sharp angles, vents and a gaping diffuser. The dagger-like headlights provide the car's front end with a scowling expression and frame an innovative 800-LED front grille fashioned from a wafer-thin tech screen.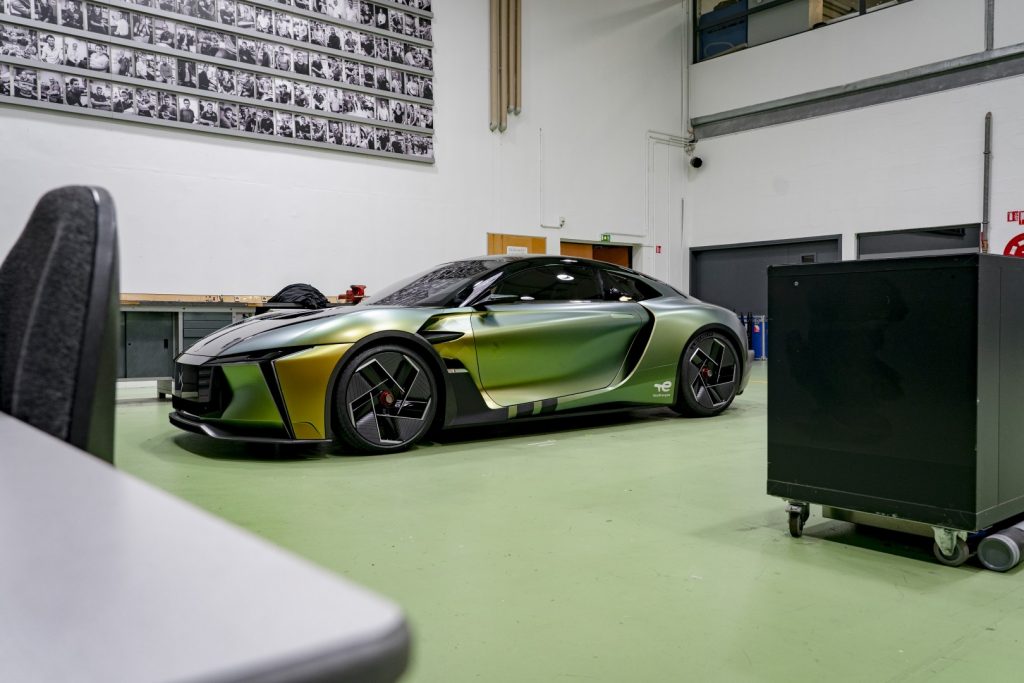 Beneath the sinuous creases of the Buck Rogers bodywork lies a lightweight carbonfibre monocoque, and a motor from a Gen-3 Formula E car mated to each axle. The result is 804bhp (600kWh) and a 0-62mph time of under two seconds. While not a production-ready halo car, DS will surely hope such dramatic performance and styling will help to further individualise the brand from its sensible Citroën parentage. Even the scarab-effect iridescent paintwork is state of the art, and DS design director Thiérry Metroz predicts it will find its way into production in the next "two to three years".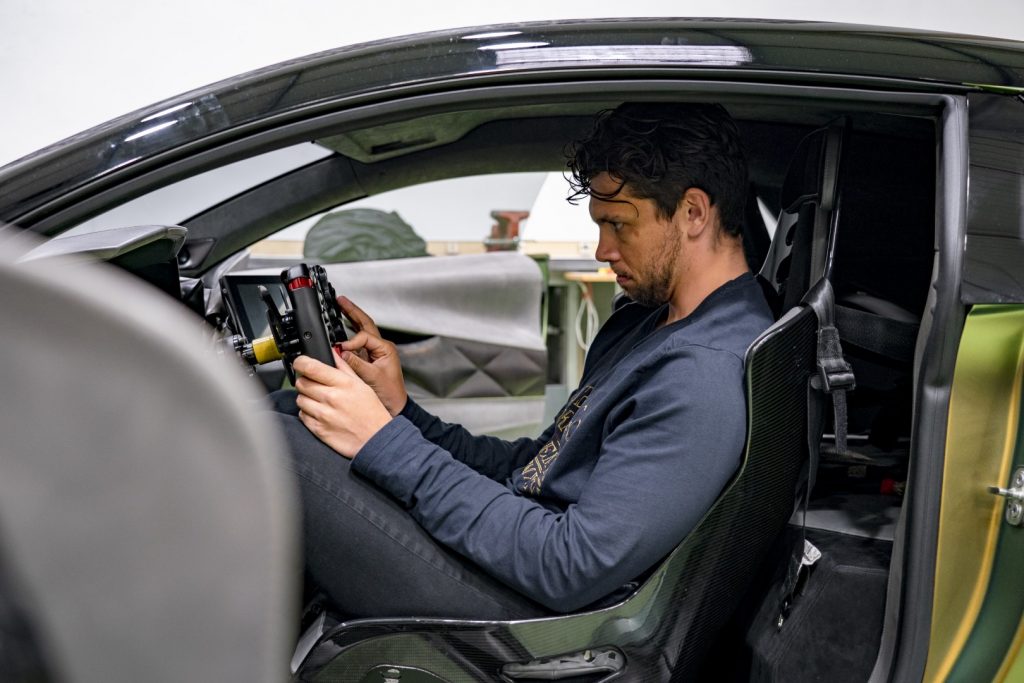 Open the door, and the motor sport theatrics continue as you're greeted by wide sills, a lightweight carbonfibre bucket seat and a steering wheel lifted directly from a Formula E car. I'm invited to sit in the driver's seat and clamber inside. The carbon monocoque tub means that you sit far lower than EVs built upon a skateboard chassis, and the relative lack of buttons and frivolity heightens the race-car ambience.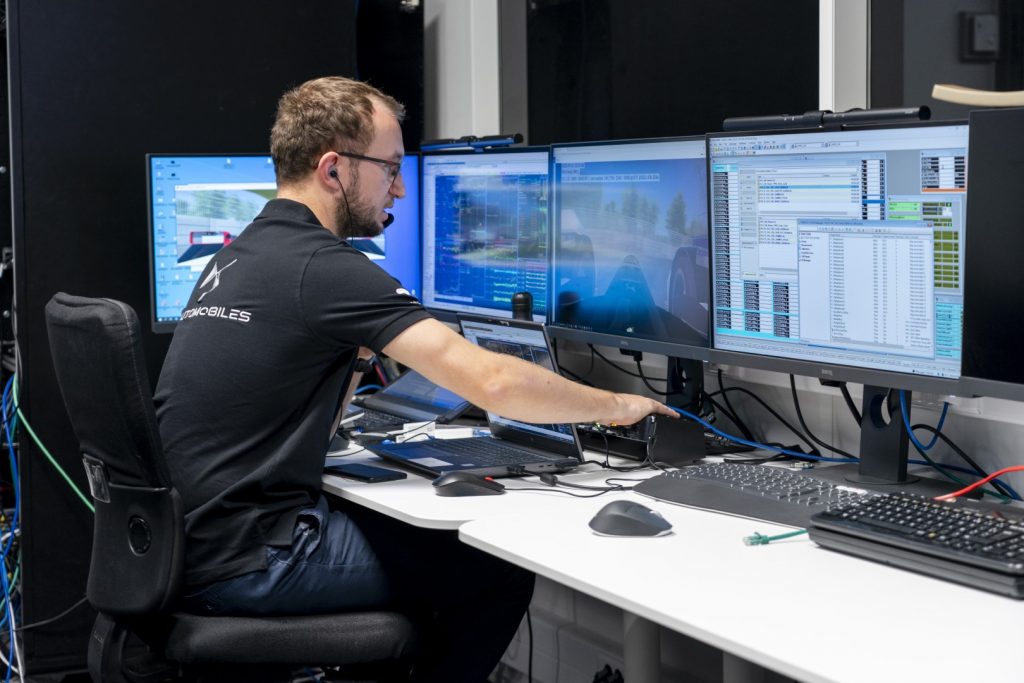 With the showcase completed, we venture deeper into the factory and are shown the Formula E team's simulator and dyno facilities that make the E-Tense concept possible. Each room is punctuated by something spectacular; whether its carbonfibre parts stacked to the rafters or half-disassembled Le Mans prototypes.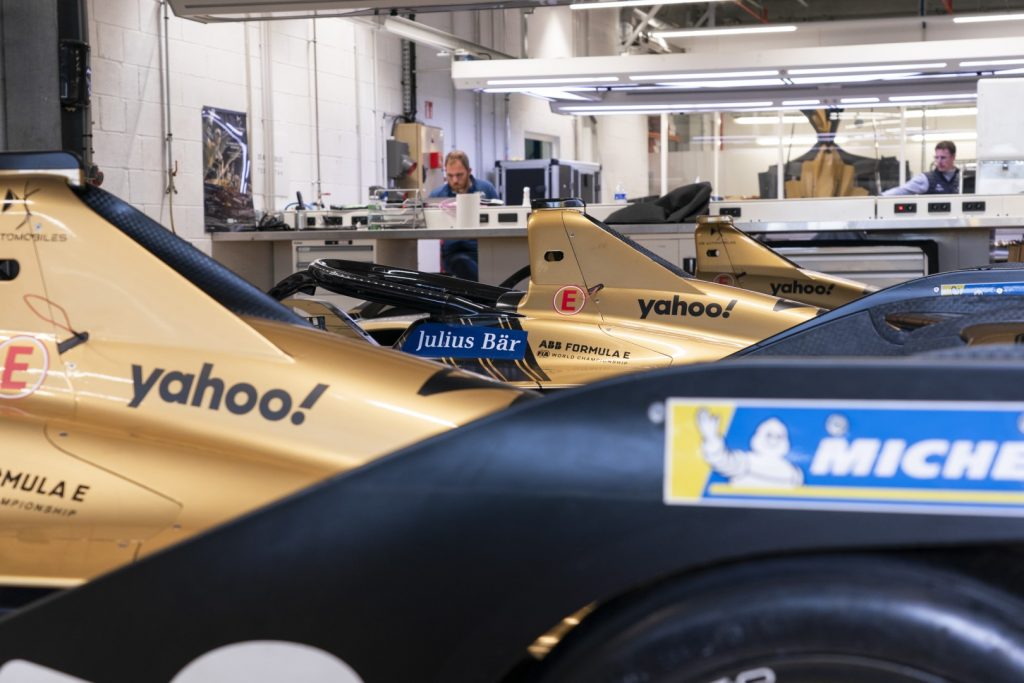 The company's motor sport operation is undoubtedly impressive, but also seems a little confusing. Why would a fledgling luxury marque bother to put so many resources into conquering Formula E, when its road cars prioritise comfort and refinement over driving dynamics and performance?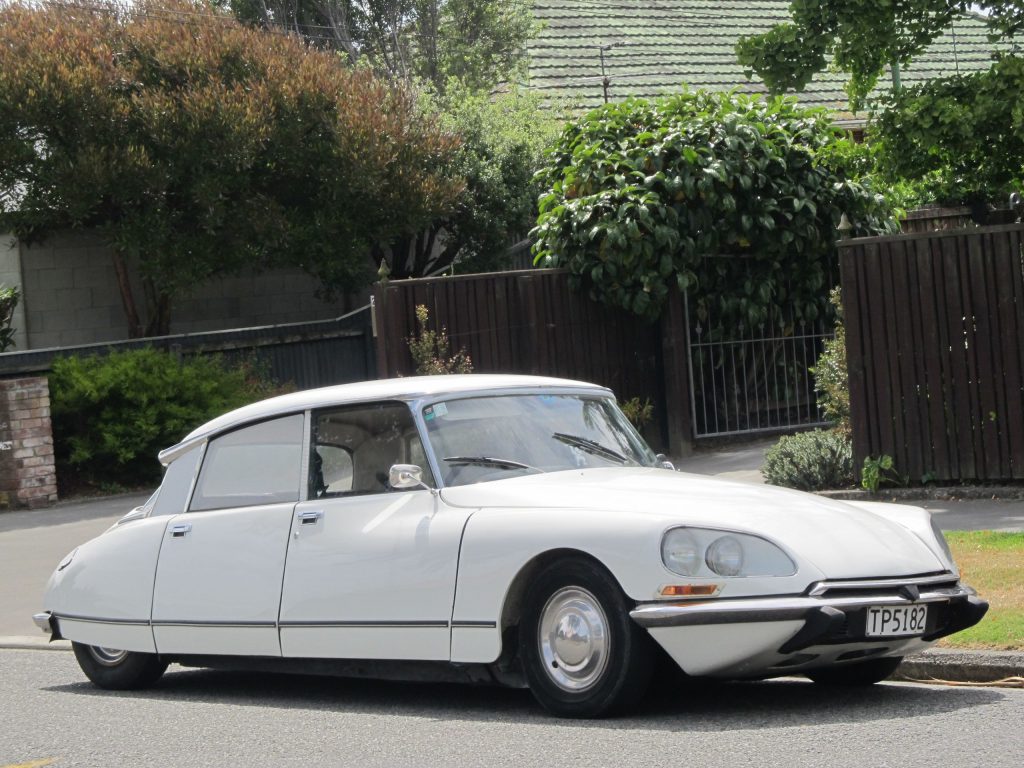 It all goes back to the Citroën DS, the legendary car that inspired the marque's creation. Launched in 1955, the DS would boast revolutionary design features such as hydropneumatic fully independent suspension, rotating headlights, a semi-automatic gearbox and disc brakes that made it a surprisingly successful rally car despite being marketed as a comfortable family saloon.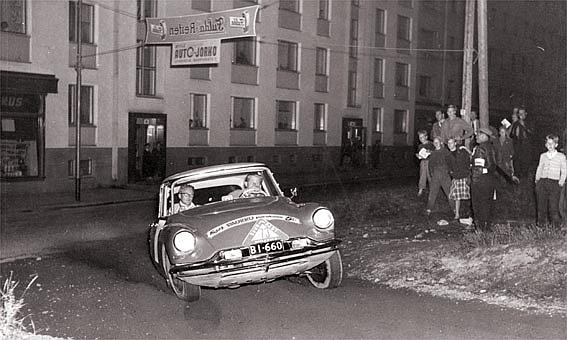 While the technological prowess of the original DS is well known, it's just as revered for its sculptural elegance and futuristic design features that were carried out with such Gallic flair. Our afternoon tour of the DS Design Studio, which resembles a Bond villain's lair with its cavernous hallways and glossy white floors, can perhaps provide some answers as to how the brand aims to recreate the design magic of the original.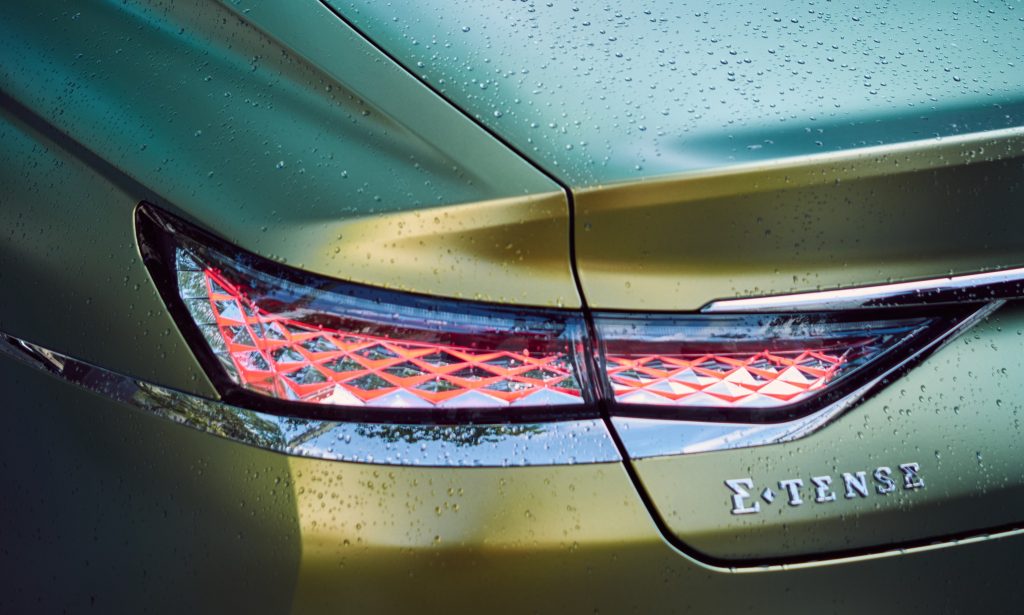 There are a few hints that the non-conventional approach of the original car lives on in DS production and concept models. Examples of this include the marque's signature jewel-like rear lights that comprise tiny metalicised pyramids that resemble the Louvre, as well as the unique interior 'pearl stitching' that took years to perfect and productionise. The attention to detail and Parisian references continues with Guilloche metal interior finishing and watchstrap-patterned seats that create an artisan and luxurious atmosphere.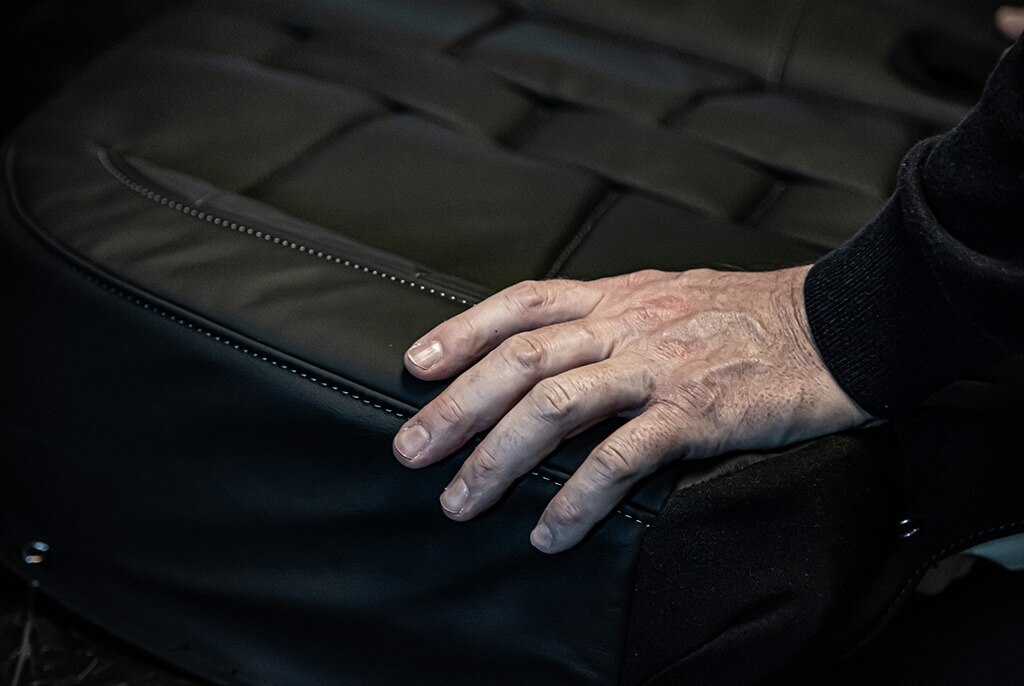 "There are two pillars of design we use for all the cars in our line-up: refinement and technology," Metroz explains. "But never technology for technology's sake. Instead, we try to make the technology seem like magic, and present it in a new or different way."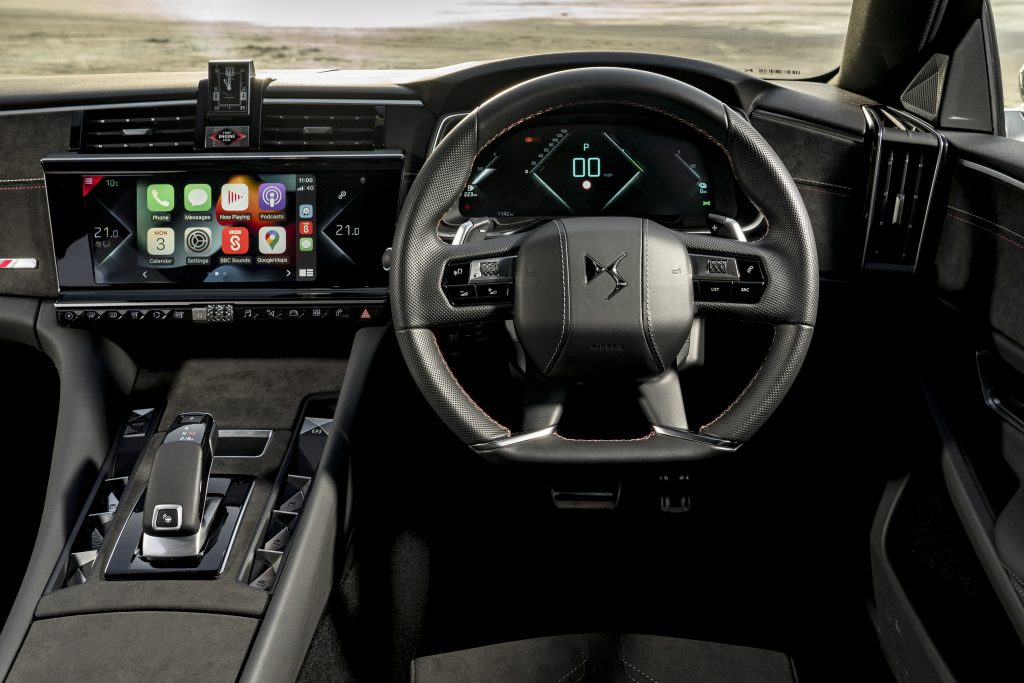 Metroz's non-conformity when it comes to touchscreens is a key example of the company's unique design approach to technology. While the majority of manufacturers are keen to fill their cars with screens, going as far as to delete basic controls in the process, Metroz shuns them.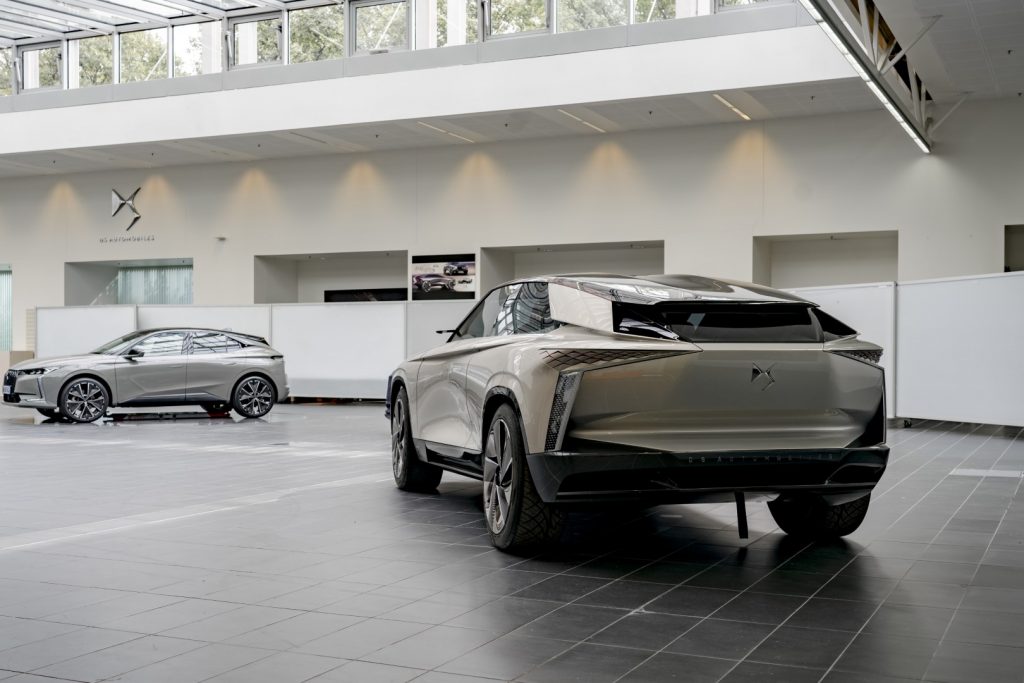 "Our target is to delete all touchscreens from our interiors," he asserts. "The problem with the screen is when you switch off your screen, you're just left with a rectangular black surface with all the fingerprints. It's not very sexy; it's not very luxury."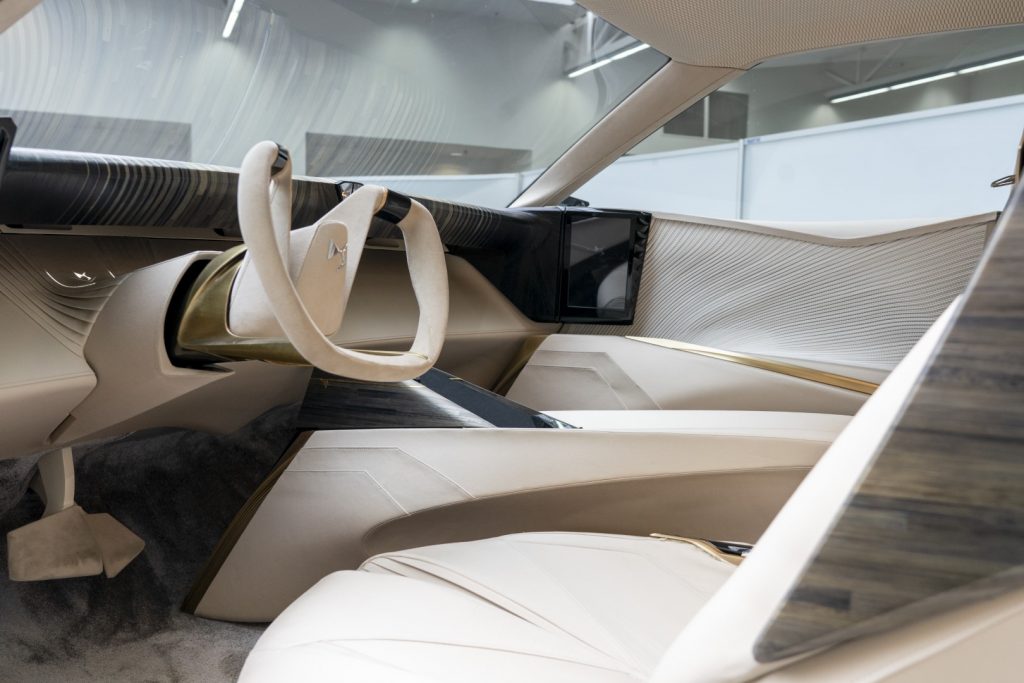 DS has devised an innovative solution to this problem that can be seen in one of the concept interiors within the design studio. A small projector beams an interactive 'screen' onto the dashboard that simply vanishes when the car is turned off. DS believes this solution could be just five years from production.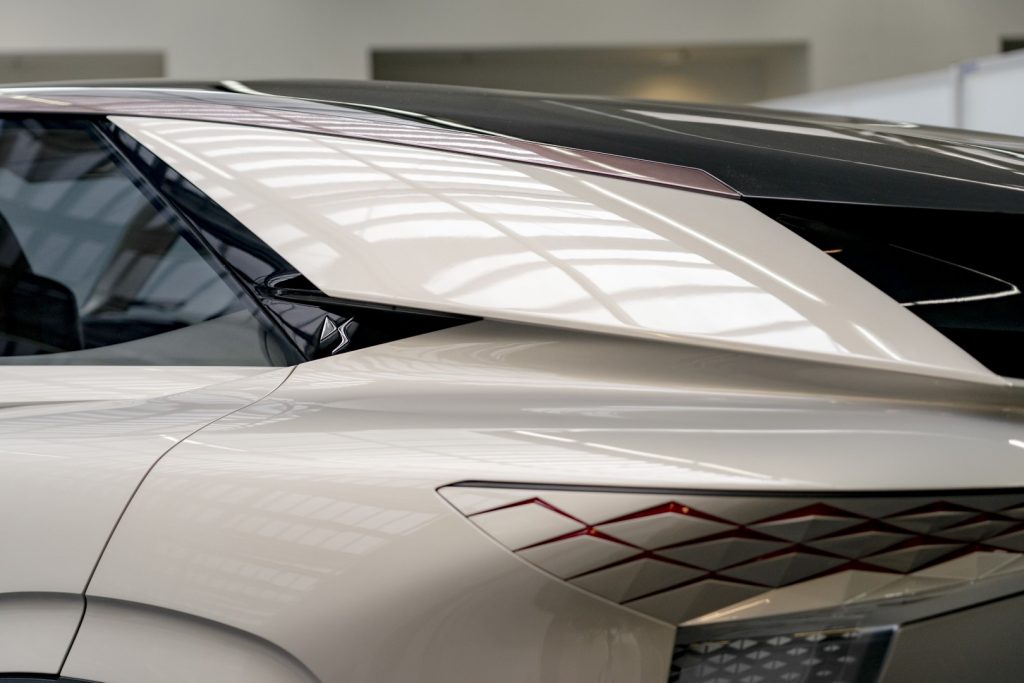 Time will tell if the DS marriage of electrified motor sport engineering and artisan French style will lift the brand to the heights of its Bertoni-designed namesake. It's certainly a big gamble – but at a time when modern cars seem more homogeneous than ever before, it's one we hope will pay off.