WORDS: ELLIOTT HUGHES | PHOTOGRAPHY: HERO-ERA
After an enforced absence, HERO-ERA's Flying Scotsman Vintage Motor Rally returned on April 1, 2022 with 94 cars assembling at the start line in Hexham, Northumberland for a gruelling 600-mile adventure to the finish at the world-famous Gleneagles Hotel in Perthshire, Scotland. 
With 81 cars remaining by the time of the rally's last leg on April 3, it was the imperious duo of William Medcalf and Andy Pullan who would emerge as the winners at the wheel of their 1923 Bentley SuperSports, having led from start to finish. 
Medcalf and Pullan were rightfully delighted with their performance. They doused each other with Champagne as they crossed the finish line, having staved off the dogged pursuit of Martin Hunt and Bob Mannix's 1933 Frazer Nash TT Replica in second place.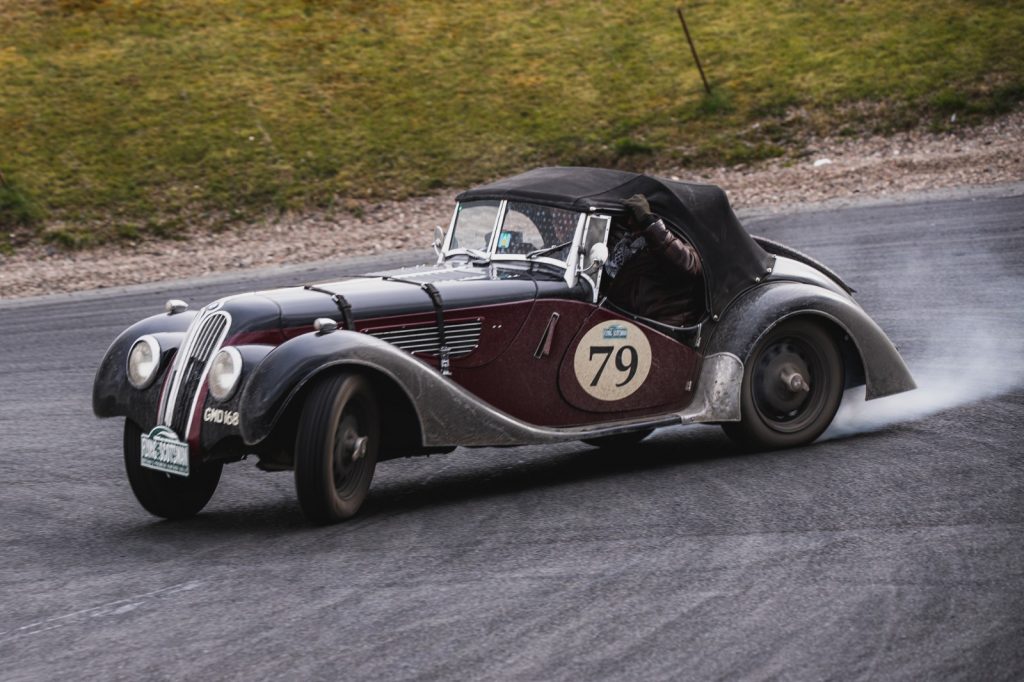 "Thank you Mr Pullan; it's all in the navigation – I just do as I'm told," was William's modest assessment, although crew-mate Andy was quick to point out: "This is William's third win now, and I'm delighted that this is my first. A great competition; really tight throughout." 
While the finishing order of the top two cars looked all but settled by lunchtime on the final day, the battle for third seemed wide open. Paul Dyas and Iain Tullie's 1936 Bentley Derby 4¼ Litre were the initial favourites to take the final step on the rostrum, having benefitted from the demise of Paul Crosby and Ali Proctor's 1939 MG TB Supercharged overnight.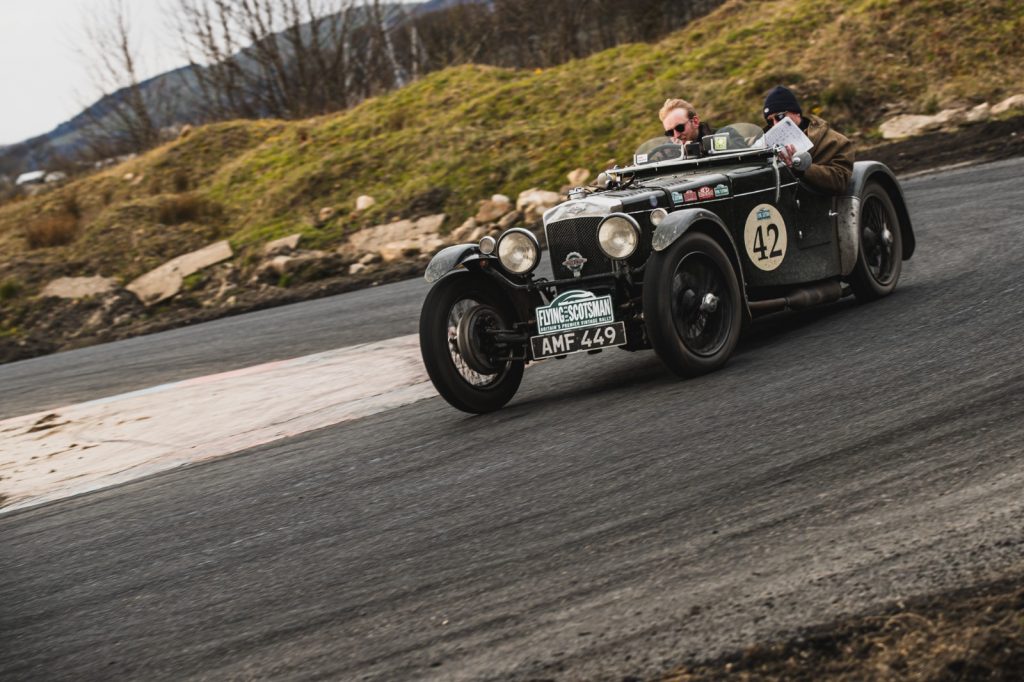 But that all changed when Dyas and Tullie were overtaken on the scoresheets by Theo Hunt and James Galliver aboard their 1933 Frazer Nash TT Replica. The two crews were neck-and-neck on times leaving the start on the final morning, but the young duo of Hunt and Galliver managed to build a ten-second lead over their more experienced rivals as the day progressed. 
A David vs Goliath battle ensued as the young crew in their nimble chain-driven Frazer Nash took on the wily veterans in their mighty Bentley. In the end, it was Hunt and Galliver who sealed third place, despite the threat of some mechanical gremlins. The end result made the podium a family affair, with Theo surely hoping he can usurp his father Martin in the standings next time around. 
While 81 of the 94 entries began the final leg, a total of ten tests and 14 regularities through snow, hail and occasional sunshine weaned down the finishing cars to just 79. While the weather and terrain was certainly challenging – particularly for vintage cars – the landscape was strikingly beautiful.
The next Flying Scotsman Vintage Motor Rally will be held in spring 2023, and it's heartening that enthusiasm for adventure and vintage cars is as strong as ever, with competitors from all over the world and all ages taking part.
For the full results, click here.