WORDS: ELLIOTT HUGHES | PHOTOS: HENNESSEY
Texas-based hypercar manufacturer Hennessey has revealed a new lightweight, track-focused variant of the Venom F5. Called the Venom F5 Revolution, the new car has been fully re-engineered for optimal handling, agility and high downforce.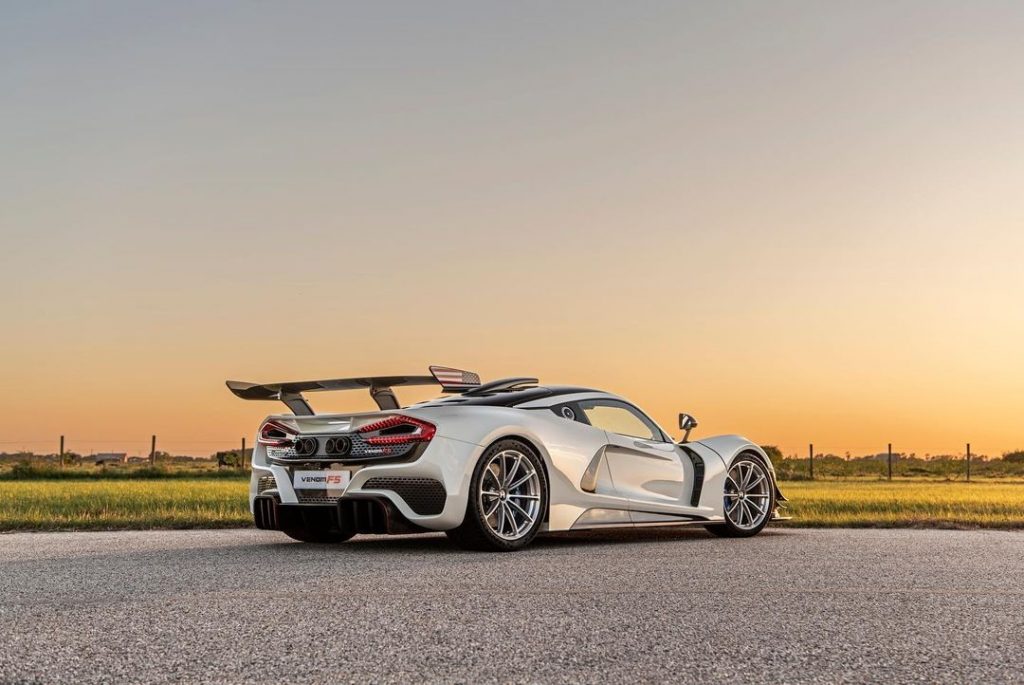 The Venom F5 Revolution retains its stablemate's 'Fury' 6.6-litre twin-turbocharged V8 – albeit with revised cooling – and is mid-mounted to the same carbonfibre tub. The engine sends a ballistic 1817bhp to the rear wheels through the same seven-speed automatic transmission, although it has been recalibrated for track use.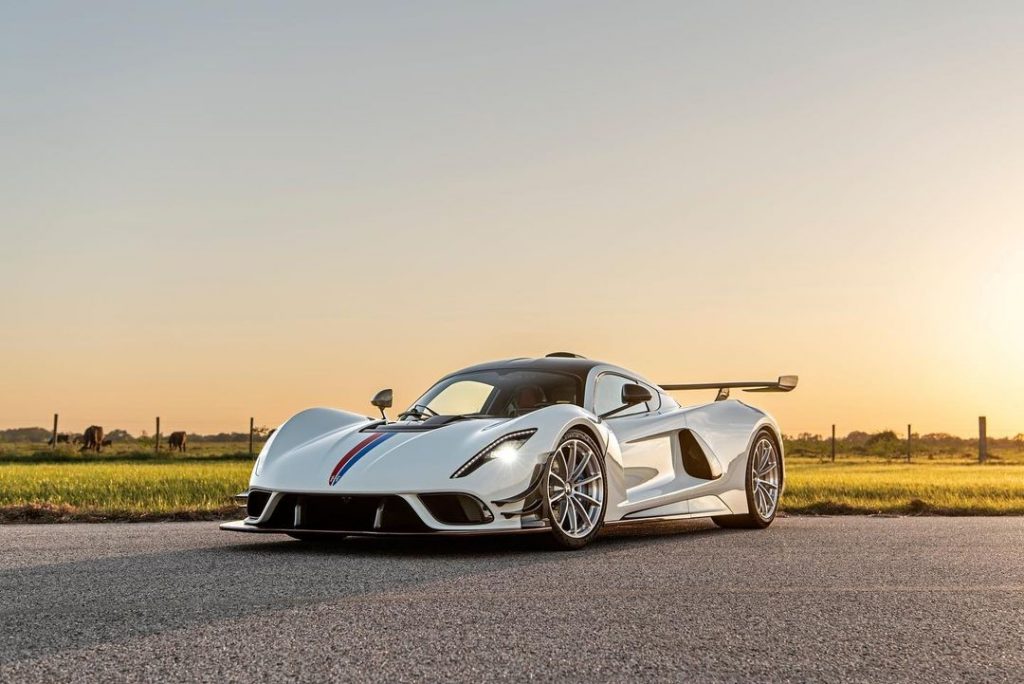 Weight has been stripped out of the Revolution to make it the lightest Venom F5 ever created. Although Hennessey confirmed that the car tips the scales below the weight of its 1360kg sibling, a precise figure has not yet been disclosed. 
Hennessey is also yet to reveal the car's performance figures, but it is predicted to eclipse the standard Venom F5's 0-62mph time of 2.6 seconds.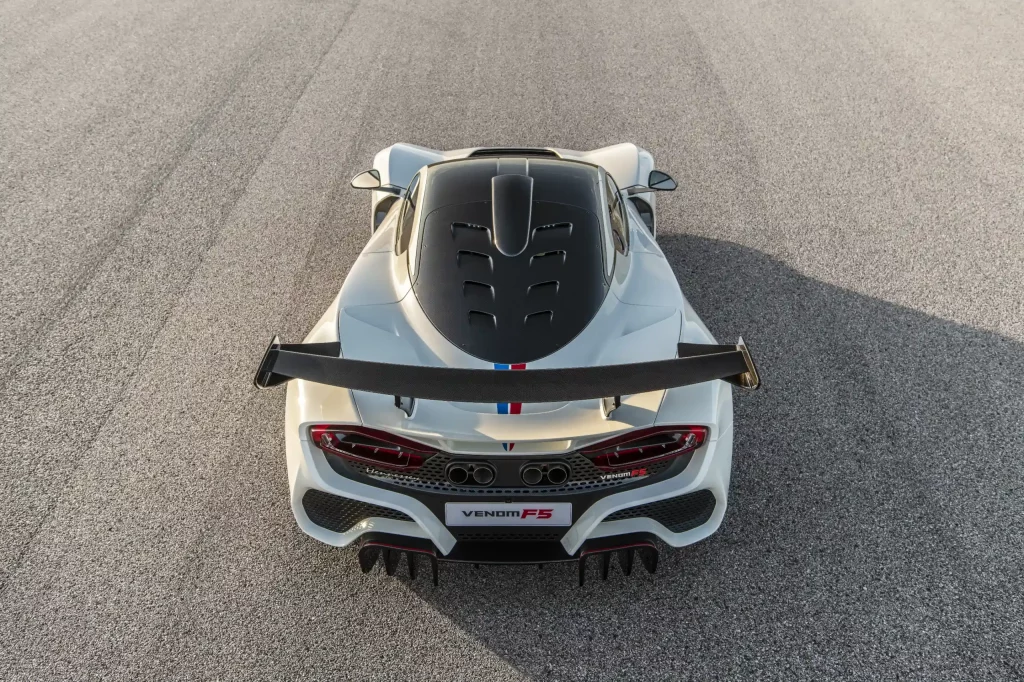 It's unclear whether the Revolution will be able to match the Venom F5's claimed 300mph top speed due to additional drag from the Revolution's massive rear wing. The benefit of the adjustable wing is more than 363kg of downforce at 186mph and over 635kg at 249mph. 
The suspension architecture remains a double-wishbone set-up all round, albeit with more handling-focused alignment geometries and adjustable dampers.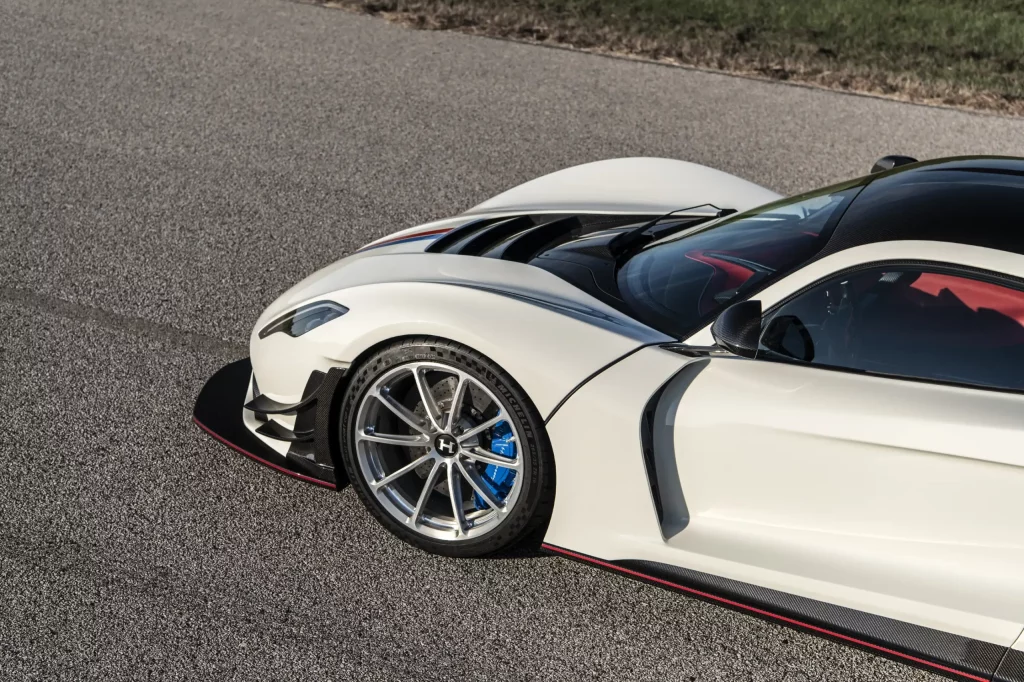 Carbon-ceramic brakes with multi-piston calipers ensure the Revolution stops as effectively as it accelerates.
"The [Venom F5 Revolution] hypercar, which is astoundingly fast, is at home on a racing circuit where utmost handling is paramount," said company founder and CEO John Hennessey. "It offers the nimbleness of a fighter jet, yet with the powerplant like a Saturn V rocket."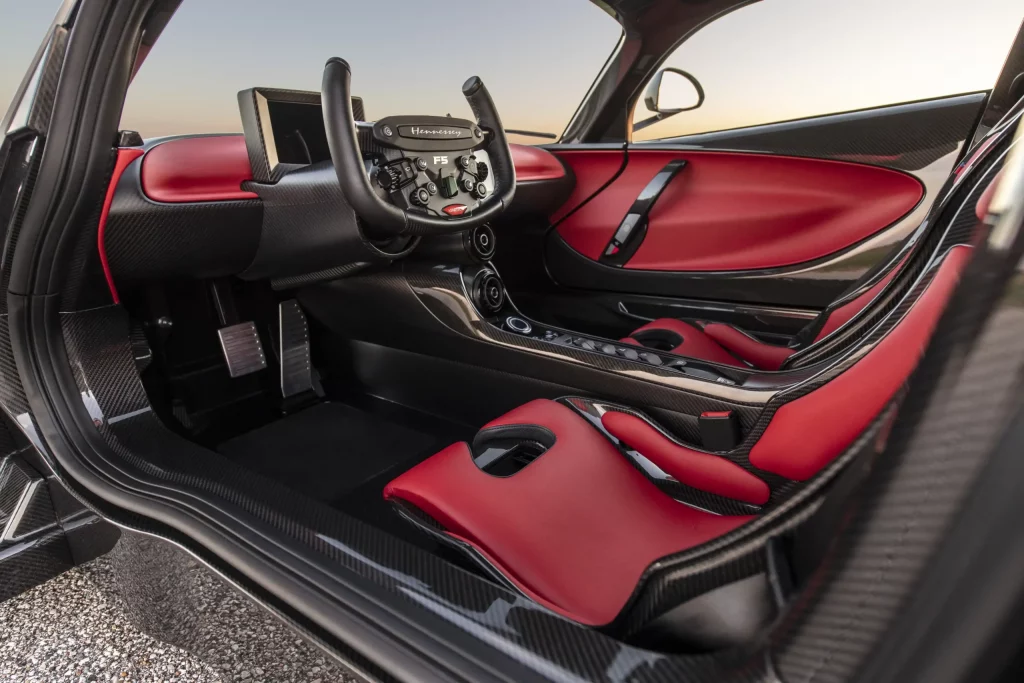 The Revolution's cockpit remains largely the same as the standard Venom F5's, but is fitted with a motor sport-derived telemetry system that can track data such as lap times, sector splits and cornering g-forces.
Hennessey will make just 24 Venom F5 Revolution Coupes for $2.7m (£2.3m) each. 
For more information, click here.