WORDS: ELLIOTT HUGHES | PHOTOGRAPHY: HAGERTY
Michigan-based automotive lifestyle and specialist insurance company Hagerty has launched The Power List – a report that analyses what influence celebrity ownership and film appearances have on collector car values.
Hagerty created the 2022 Power List by sifting through its archives for cars that have appeared in film and television or boast past celebrity ownership, listing 260 cars in total.
The Power List ascertains the influence of a certain car's provenance by comparing its estimate or sold price with the value of a comparable car that was sold at the time.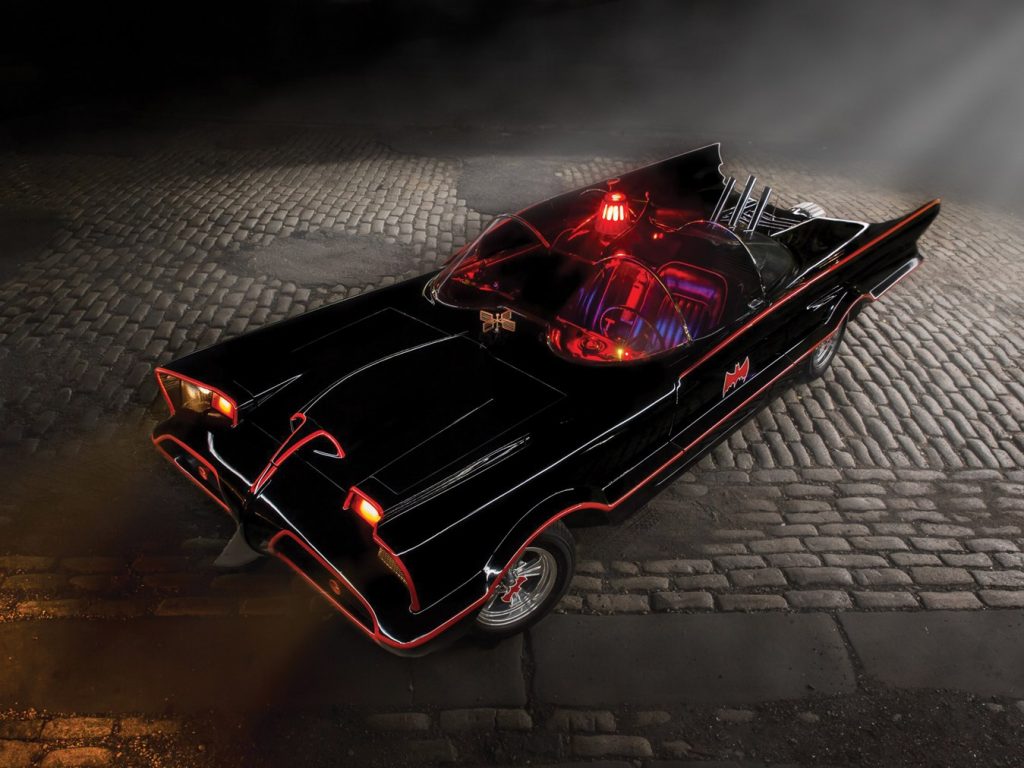 For one-off cars such as the Popemobile or Batmobile, Hagerty's Valuation Team simply compares it to a non-movie equivalent of the car it is based on.
The outcome is a catalogue of famous personalities and films that generate the largest gulf or 'delta' between the value of a particular model and a standard version, which are then ranked.
"Hagerty knows that the provenance of a car is all-important, but the team wondered just which celebrities and movies were really influential," explains UK Hagerty Price Guide editor John Mayhead.
"In typical Hagerty style, we crunched the numbers, with some fascinating results. We're already working on a 2023 Power List."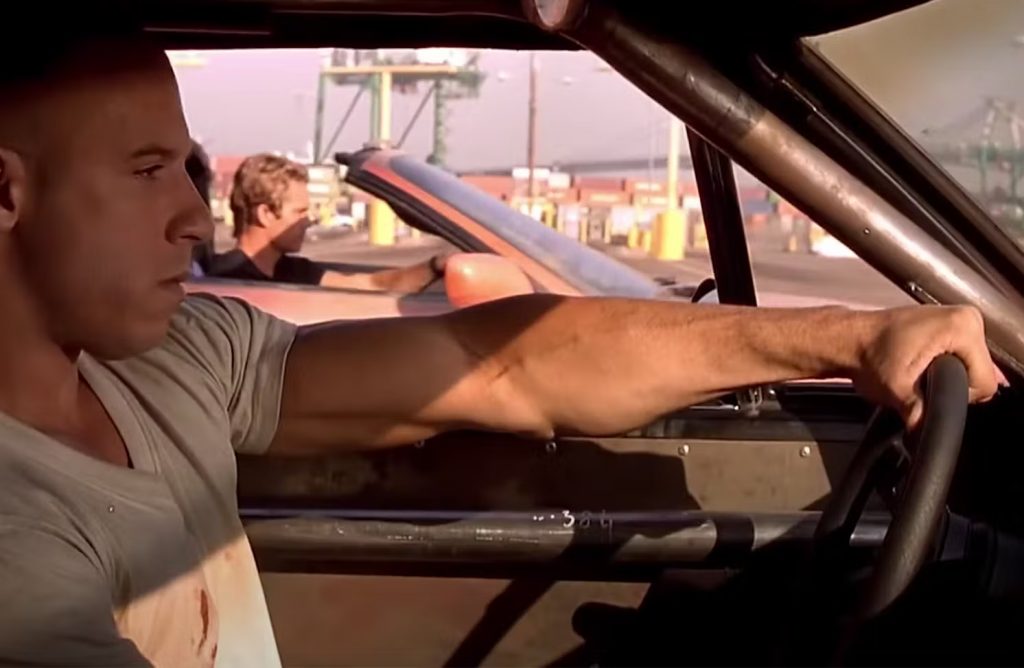 Topping the overall Power List was James Bond, who was followed by Fast and Furious star Paul Walker (above with Vin Diesel) and the King of Rock 'n' Roll Elvis Presley.
However, the overall top ten is restricted to vehicles with eight or more sales in their history file, so Hagerty also created six separate categories: Movies, Movie Stars, Royals, Musicians, Racing Drivers, and Notable and Notorious, for a more in-depth look at a smaller selection of vehicles and personalities.
Unsurprisingly, the Movies category was claimed by the iconic 1968 Highland Green Ford Mustang driven by Steve McQueen in Bullitt. The car was sold via Mecum in January 2020 for $3.74m (£2.8m); a mammoth 16,000 percent delta over the value of a standard car (£17,838).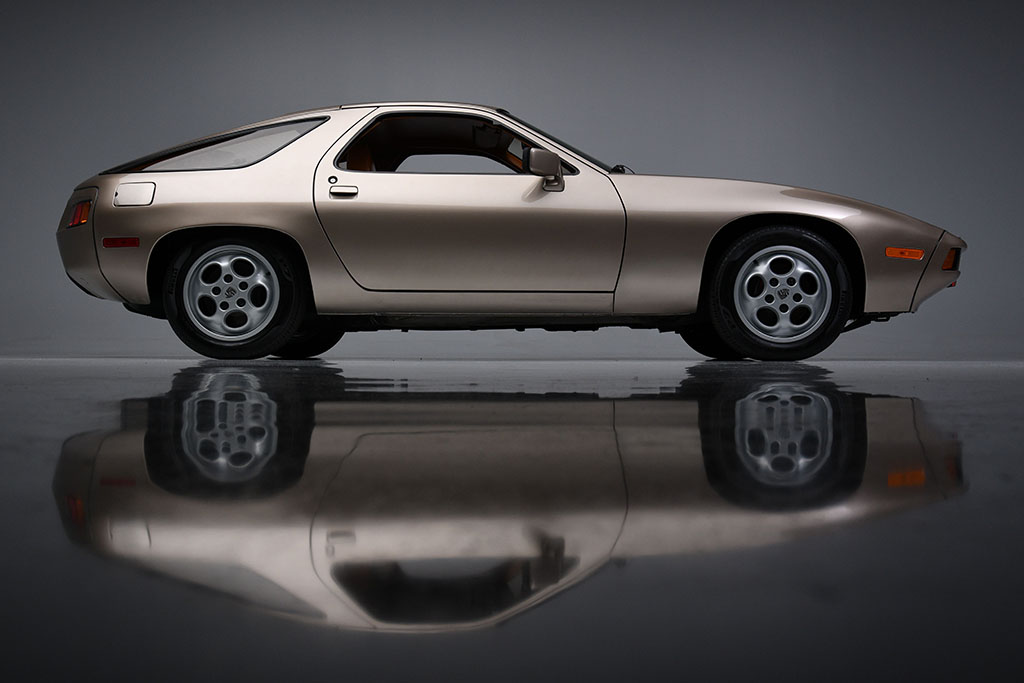 The Bullitt Mustang was followed by the Porsche 928 driven by Tom Cruise in Risky Business, which crossed the block via Barrett-Jackson in 2021 for $1.98m (£1.45m) – 4759 percent over the value of a standard 928.
The single sale of Hollywood actor Paul Newman's 2002 Chevrolet Corvette race car in 2012 led to him claiming the top spot of the Movie Stars category. Newman's former 'Vette sold for $275,000 (£175,200), with values of standard variants sitting at just $38,000 (£24,215).
Hagerty says Newman's Corvette commanded such a high sale price largely because it was the last car the actor would ever compete in before passing away in 2008.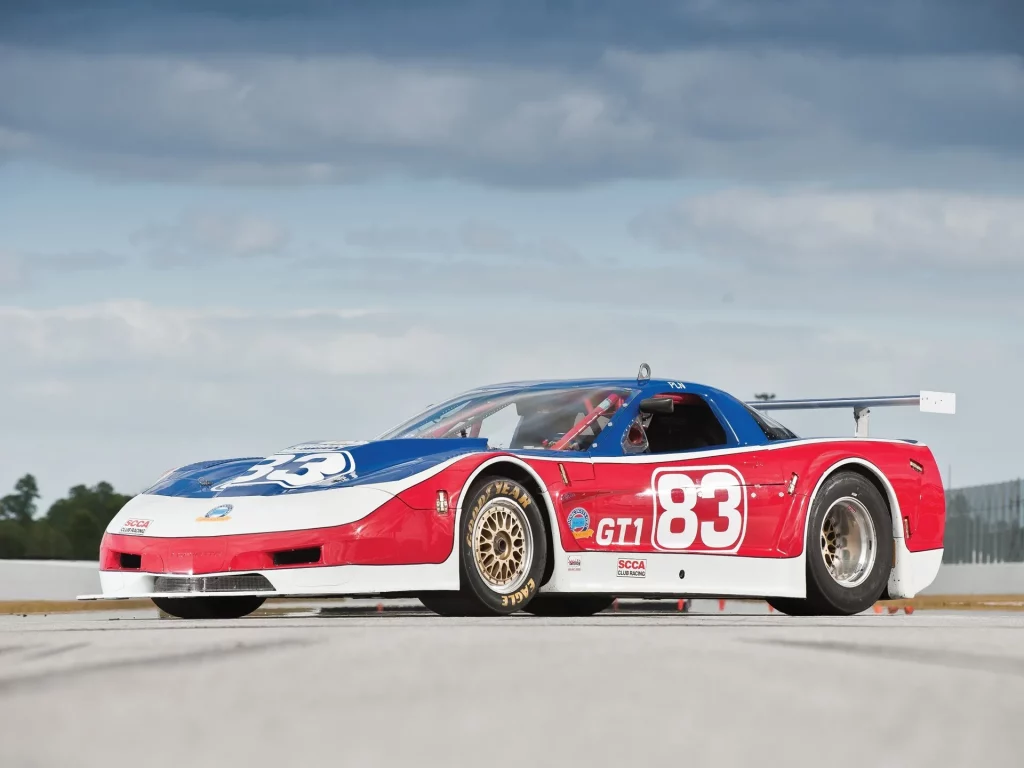 Paul Walker narrowly finished behind Newman in second place, with Hagerty tracking a large selection of 20 cars formerly owned by the late actor.
Walker's cars were headed by the famous 1994 Toyota Supra that featured in the first two Fast and Furious films. The Supra sold for $550,000 (£394,237) in 2021 for a delta of 784 percent. It remains the most expensive Supra ever sold.
Steve McQueen claimed fourth place with Hagerty analysing 22 models once owned by the King of Cool. The quantity of cars sold with McQueen's and Walker's names in the logbook demonstrates the continual star power of the two actors.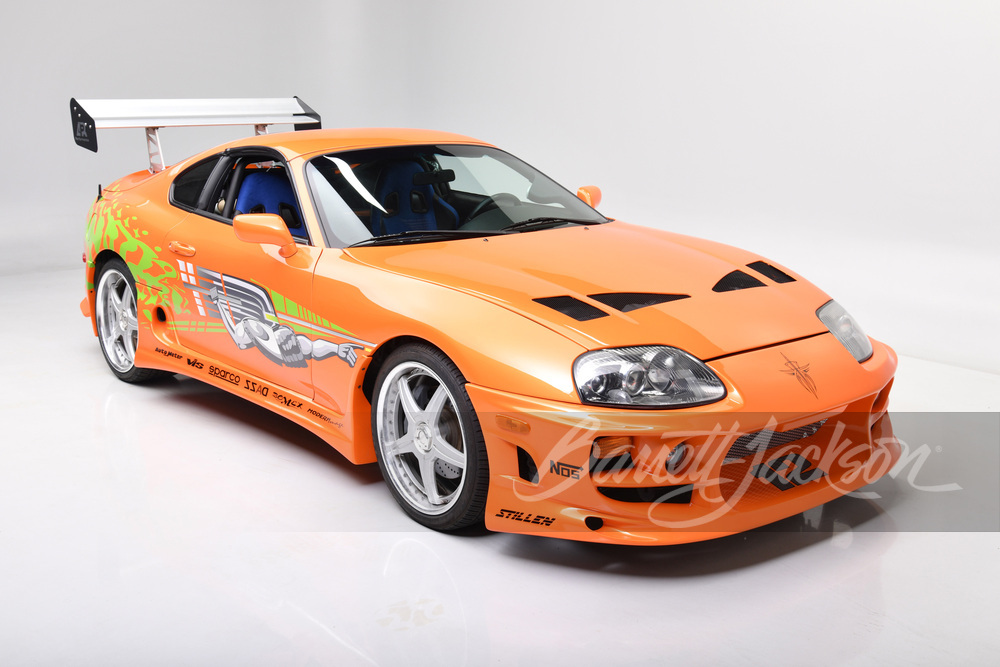 Single sale cars previously owned by Daniel Craig, Don Johnson and Patrick Dempsey also made an appearance in the Movie Stars rankings.
A top ten couldn't be tracked for Hagerty's Royalty category, so the list was condensed to cars with the names of eight blue-blooded individuals on their log books. The names Queen Elizabeth II, Prince Philip, Prince William and Princess Margaret all feature – just as you'd expect.
However, it's the People's Princess who tops the Royalty rankings, with four of her former vehicles boasting an average value increase of 813 percent over standard models.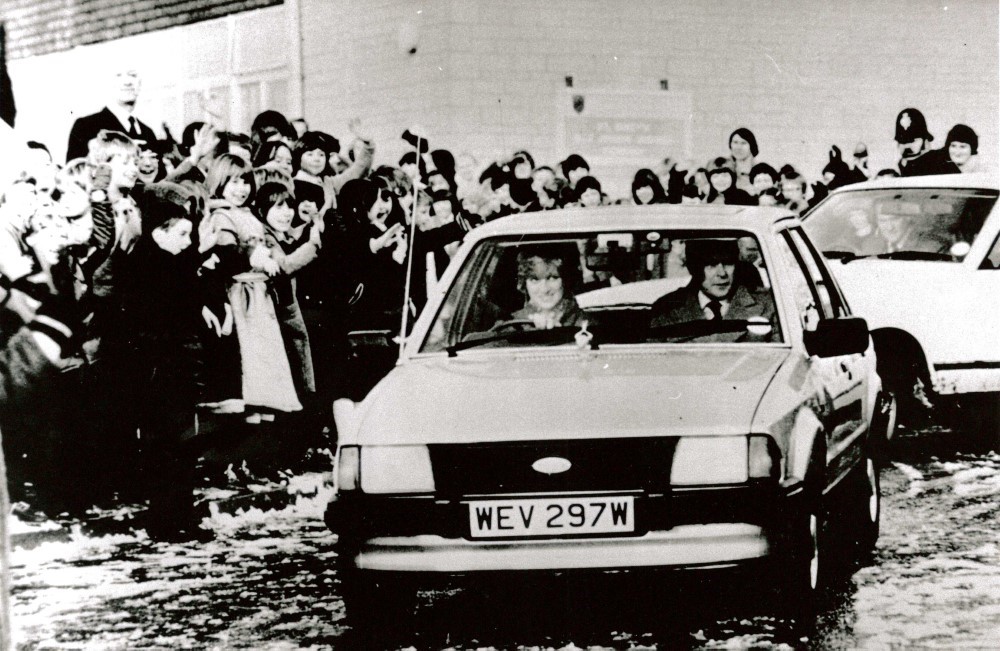 Princess Diana's 1994 Audi 80 Cabriolet sparked the largest delta after fetching £54,000 at Silverstone Auctions' NEC sale in 2016 – 2473 percent more than an equivalent Audi.
This was followed by the 1981 Ford Escort Ghia gifted to Diana by Prince Charles for their engagement, which sold for £52,640 via Reeman Dansie in 2021. Two Rolls-Royces that the princess merely sat in brought the sales total of ex-Diana cars to almost £240,000.
Surprisingly, Her Majesty the Queen sits at the bottom of the Royalty list, in eighth spot. Hagerty says this is plausibly because the nine-car list of models associated with the Queen is dominated by Rolls-Royces, Daimlers and Bentleys, which as high-value cars in their own right show diminishing returns for Royal provenance.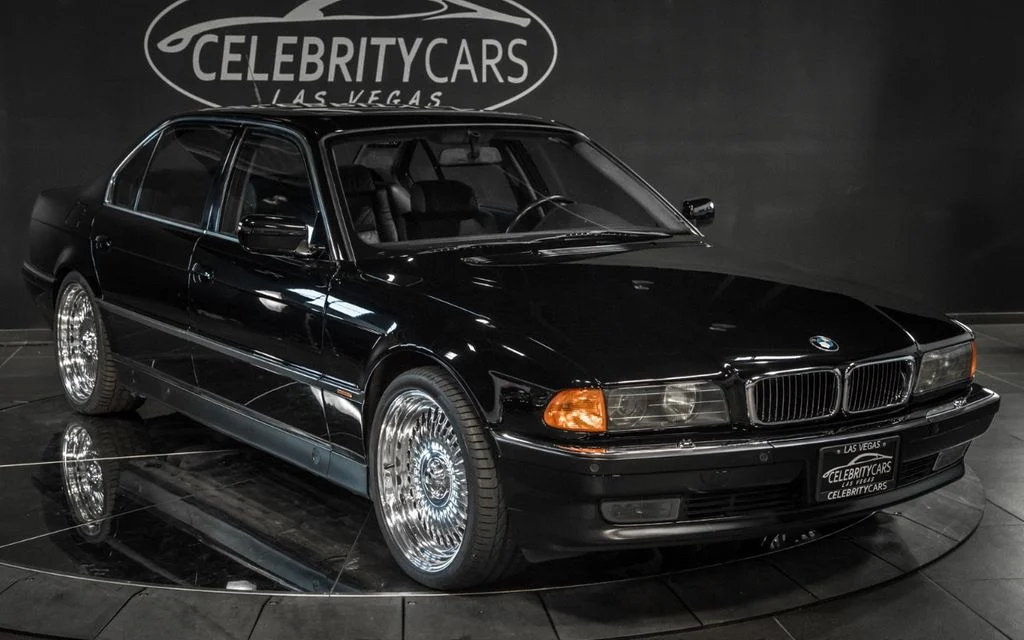 Hagerty's Musicians category takes an unexpectedly dark and gruesome turn, because the cars in which rappers Notorious B.I.G. and Tupac Shakur were shot dead occupy the first two positions.
The ostensibly unremarkable 1997 GMC Suburban that Notorious B.I.G. was sat in when he lost his life on March 9, 1997 tops the list after selling for $1.5m (£1.22m) in 2017 – a staggering 18,650 percent increase over a standard version.
In second place resides the infamous 1996 BMW 750iL that was targeted in a drive-by shooting while it sat at a red light in Las Vegas with Tupac sat in the rear passenger seat. The car was listed in November 2019 and attracted a winning bid of $1.75m (£1.45m) for a delta of 8233 percent.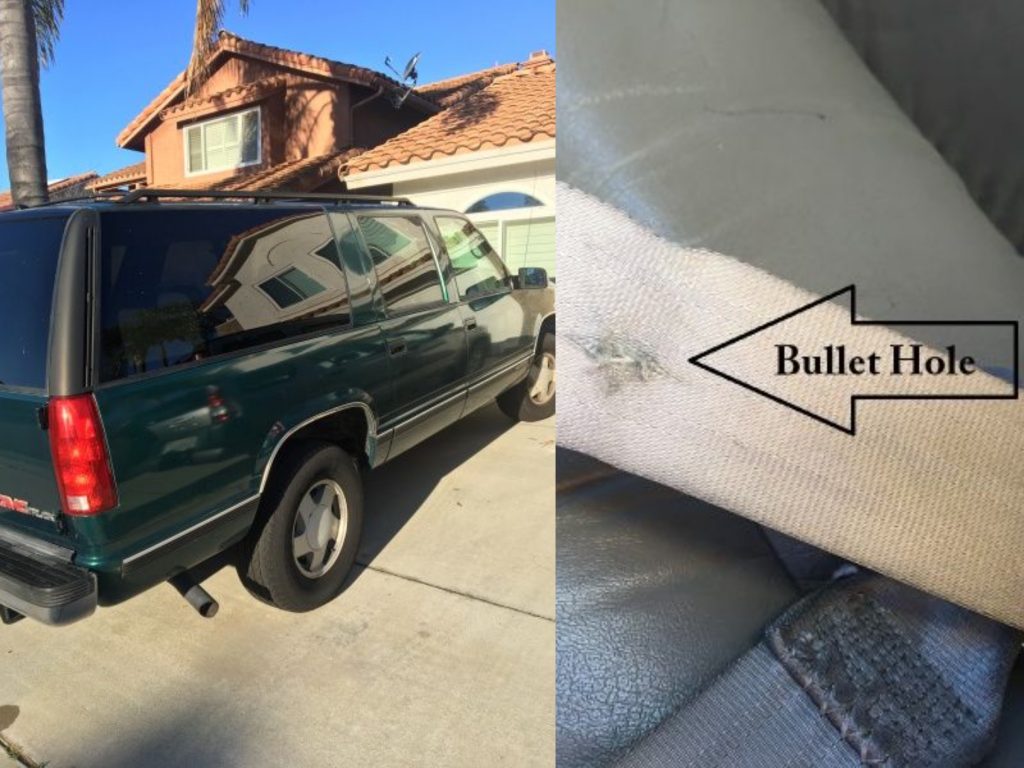 Hauntingly, both Biggie's GMC and Tupac's BMW are still riddled with bullet holes.
The legendary rap duo are followed by Elvis Presley, whose 13 cars tracked by Hagerty equated to an average 229 percent price hike.
Several musicians renowned as petrol-heads, such as Nick Mason, Elton John and Rod Stewart, appear further down the list. Surprisingly, Jamiroquai front man Jay Kay's name doesn't appear in this category, despite Hagerty tracking the values of ten of his former cars.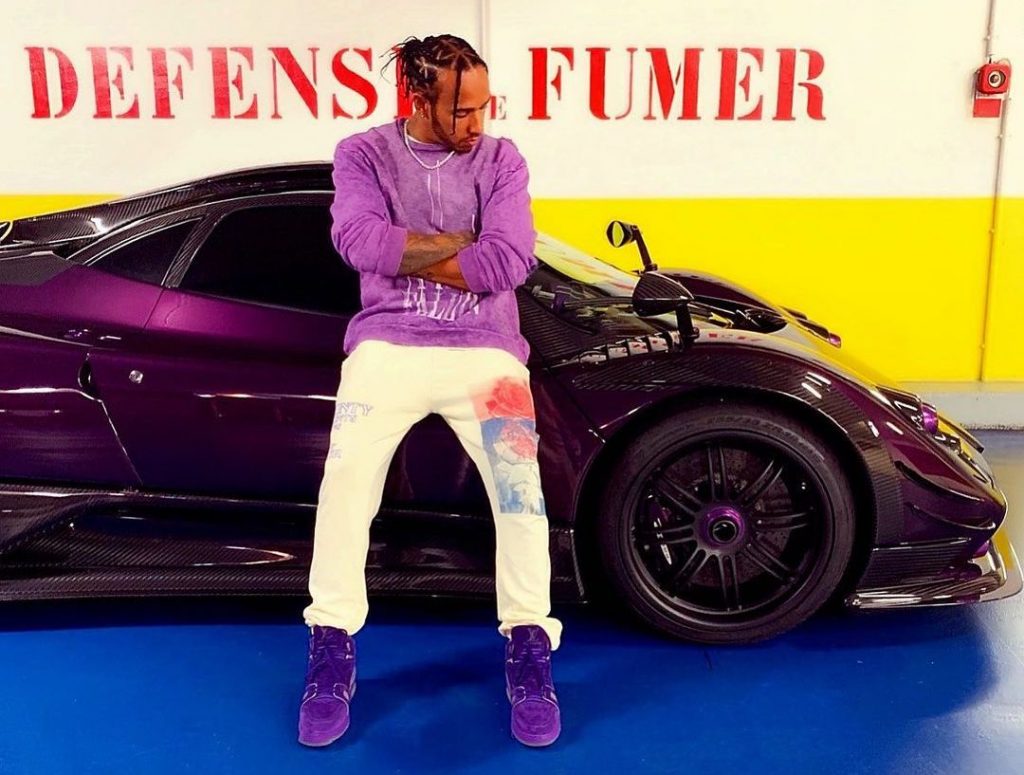 The Racing Drivers category was always going to be hotly contested, and it contains the names of motor sport legends such as Sir Stirling Moss, Sir Lewis Hamilton, Colin McRae and Carroll Shelby.
Formula 1 and Grand Prix motorcycle World Champion John Surtees is arguably the surprise of the category, claiming second place ahead of the late McRae in third.
Surtees pipped McRae to the runner-up spot with a 114 percent delta following the sale of his stunning 1957 BMW 507 Roadster at Bonhams Goodwood auction in 2018 for £3.8m ($3.09m).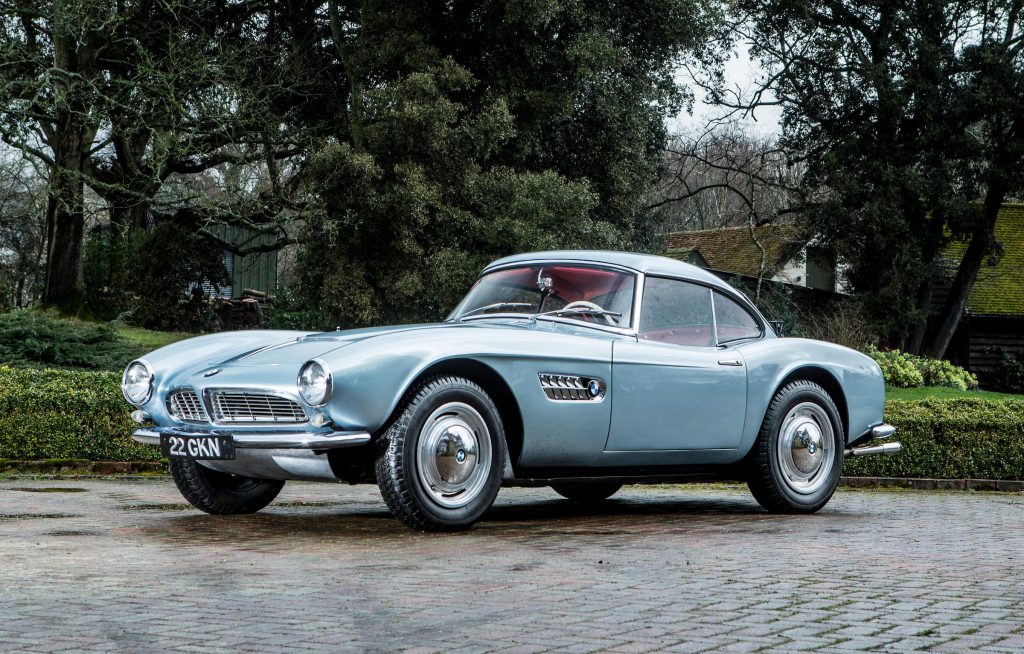 McRae's 2001 Ford Focus WRC yielded £423,300 ($521,160) at Silverstone Auctions' sale in Hendon earlier this year – 112 percent more than its £200,000 ($246,240) estimate.
The number-one spot in the Racing Drivers category goes to Carroll Shelby. Fittingly, it was the sale of his 1965 Shelby Cobra 427 that puts the legendary American at the top of the list.
Mecum sold Carroll's car at its Kissimmee auction in January 2021 for an incredible $5.94m (£4.37m). Shelby owned the car from new until his death in 2012, and its sale price represents a strong 183 percent delta over what is an already valuable and sought-after model.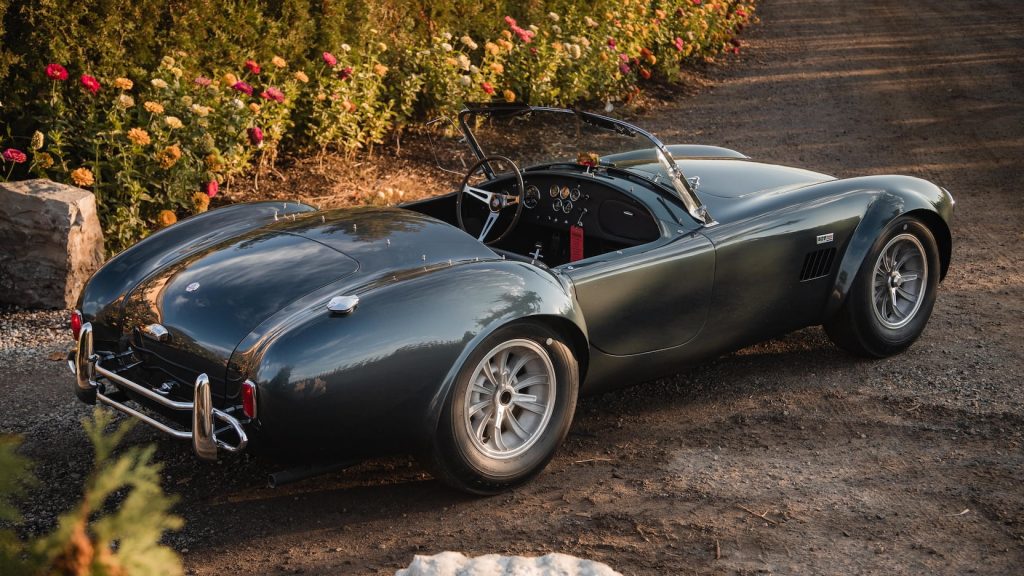 Hagerty's final category – Notable and Notorious – is perhaps the most intriguing, because it includes high-profile individuals from a range of backgrounds.
The most infamous name mentioned is undoubtedly Adolf Hitler, who sits in sixth position. Interestingly, Hagerty tracked two of the former fascist dictator's cars, and both failed to sell at auction. Nevertheless, both changed hands behind the scenes for a 132 percent delta.
Hitler's 1939 Mercedes-Benz 770K Grosser limousine was solely responsible for the delta, after selling for £5m ($7m) at Scottsdale in 2018. The other car, a 1938 Lancia Astura, achieved £119,407 and gained no extra value over a standard example.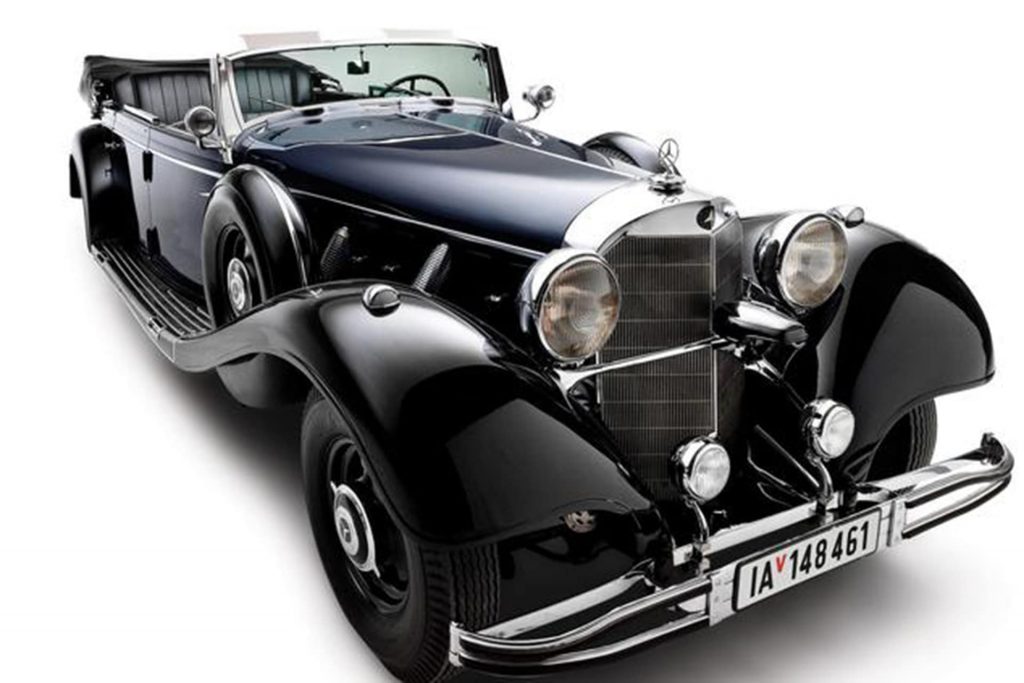 A 1964 Lincoln Continental limousine that was used to parade Pope Paul VI and astronauts from four Apollo missions took first place with a price inflation of 1882 percent over a conventional model.
Originally commissioned by the Vatican, the one-off Continental was built with a goliath 160-inch wheelbase, running boards, a landaulet roof and a special raised pedestal for the Pope to sit upon.
The car was later acquired by NASA to parade astronauts that took part in the Apollo 8, 11, 13 and 15 missions. Such provenance meant the Lincoln fetched £132,762 at Bonham's Quail Lodge sale back in 2011.