WORDS: ELLIOTT HUGHES | PHOTOGRAPHY: hagerty
McKeel Hagerty, CEO of Hagerty Insurance, rang the world-famous bell of the New York Stock Exchange (NYSE) this morning as the Michigan-based company went public following a high-profile merger with Aldel Financial.
Hagerty was founded in 1984 by McKeel's parents, Frank and Louise Hagerty, when they couldn't find good insurance for their wooden boats. Today, the family's eponymous enterprise is worth around $3 billion and insures over two million classic cars around the world.
The company has also grown into an automotive lifestyle company, with a portfolio that includes Hagerty Driver's Club, HDC magazine, Hagerty YouTube, three major concours events, Hagerty Garage + Social and DriveShare, which allows users to rent interesting and sought-after vehicles.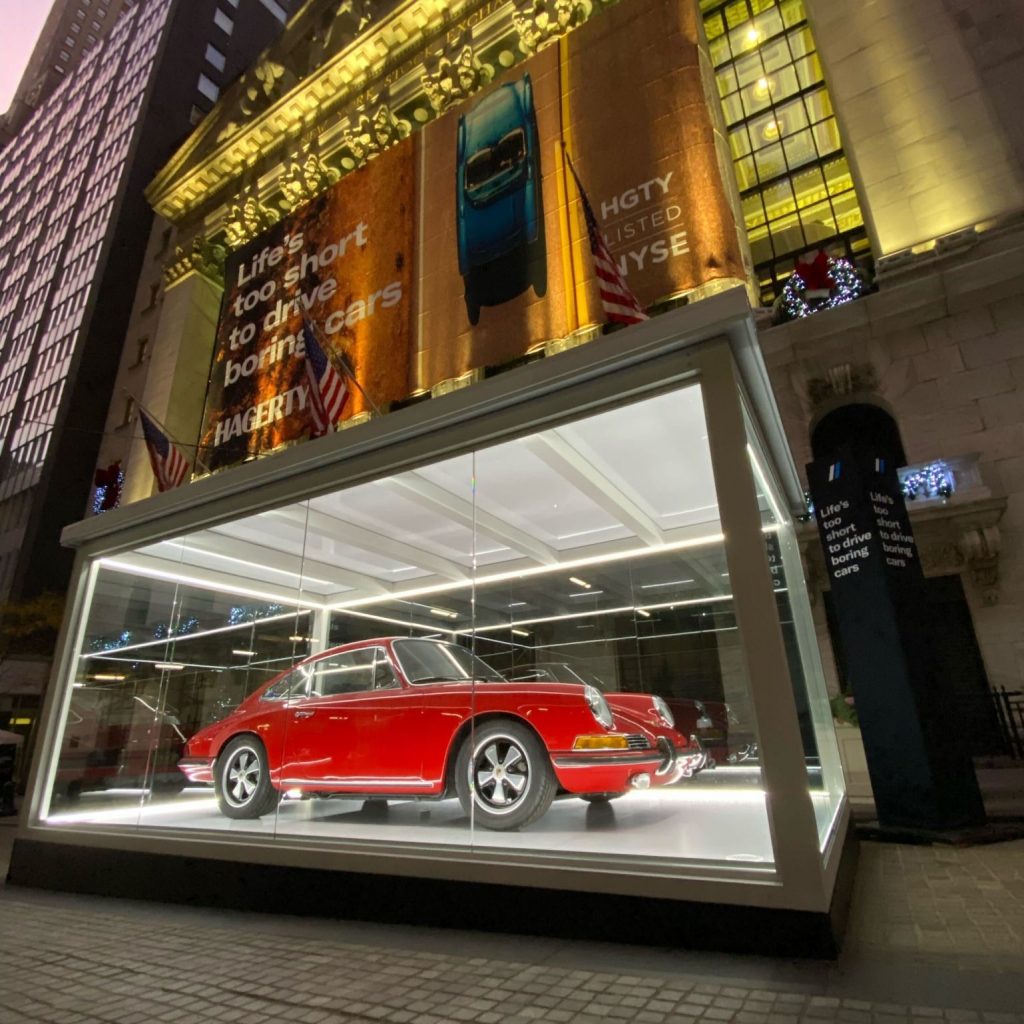 To celebrate Hagerty's new public status, the company held a unique Cars and Caffeine gathering on Wall Street, which featured a special 1967 Porsche 911S, the first-ever production Duesenberg and the Ford GT40 race car that won the Le Mans 24 Hours in 1966 against Ferrari. 
"This is a huge moment for our brand, our team and our purpose to save driving and car culture for future generations," said CEO McKeel Hagerty. "There are millions upon millions of people out there who love cars, not so they can get from Point A to Point B but because cars are fun, exciting and fulfilling. As a public company, we are well positioned to give car lovers more of what they want – cool events, shared experiences, automotive intel and resources, along with best-in-class insurance and amazing service."
Hagerty will be traded on the NYSE under the ticker symbols HGTY and HGTY.WS. "Being listed on the NYSE marks the start of an exciting new chapter in Hagerty's history," McKeel continued.
"[Hagerty] remains focused on investing in our digital user experience to support and accelerate membership growth, while expanding our portfolio of engaging and exciting car-focused events and services. We believe this strategy will create rewarding new experiences for car lovers and sustainable value for our shareholders over the long term."
For more information, click here.
If you liked this, then why not subscribe to Magneto magazine today?