WORDS: ELLIOTT HUGHES | PHOTOS: TUTHILL AND GUNTHER WERKS
Porsche specialist firms Tuthill and Gunter Werks chose The Quail, A Motorsports Gatherting at this year's Monterey Car Week in California to unveil their latest 911 restomod projects.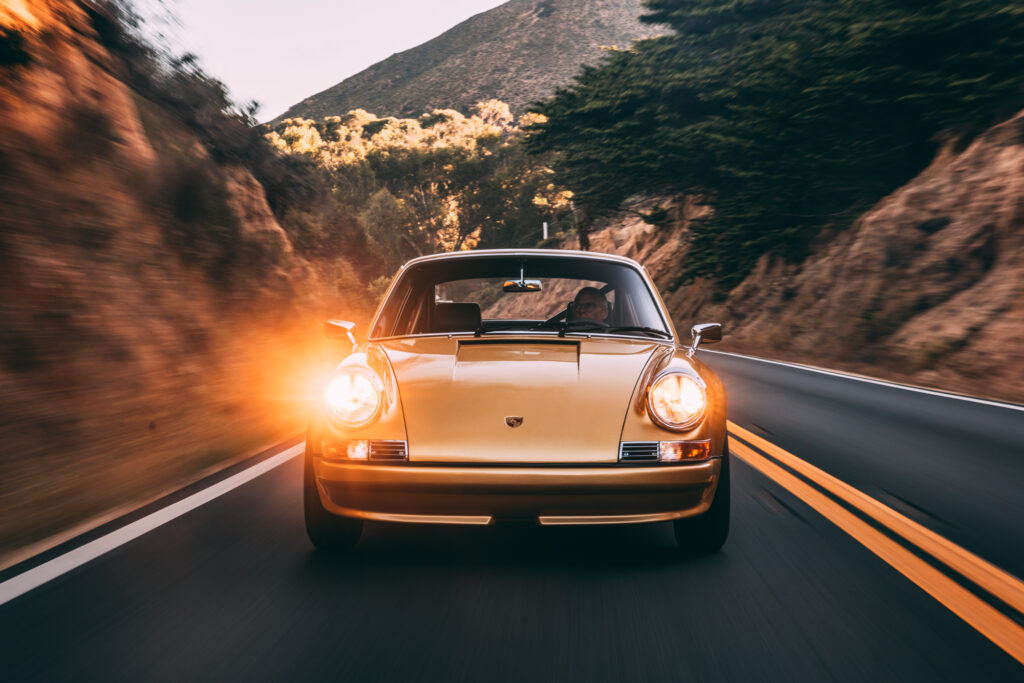 Tuthill's offering, named the 911K, is based on a 930-generation Carrera. It draws on the Oxfordshire-based company's experience in preparing rally and circuit-specification Porsches with a raft of competition-developed components and a retrimmed interior.
Inspired by the legendary lightweight RS models of the 1970s, the 911K employs the latest engineering for modern levels of performance. This starts with the exterior; the roof, front wings, rear quarter panels, doors, engine cover, bumpers and bonnet have all been remanufactured from lightweight carbonfibre composite.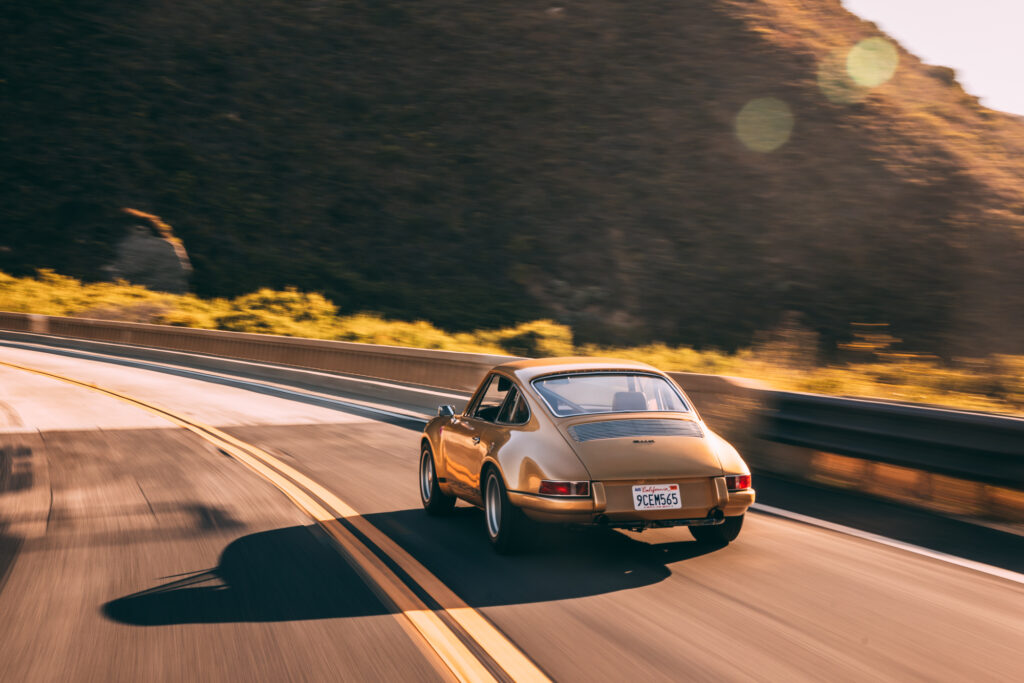 Tuthill has saved valuable kilograms of unsprung weight with the fitment of carbonfibre Fuchs-style wheels, which sit proud of carbon-ceramic brakes and bespoke calipers at each corner. Evidence of Tuthill's Safari Rally heroics can be found in the 911K's rally-spec adjustable dampers, which are complemented by titanium torsion bars and anti-roll bars.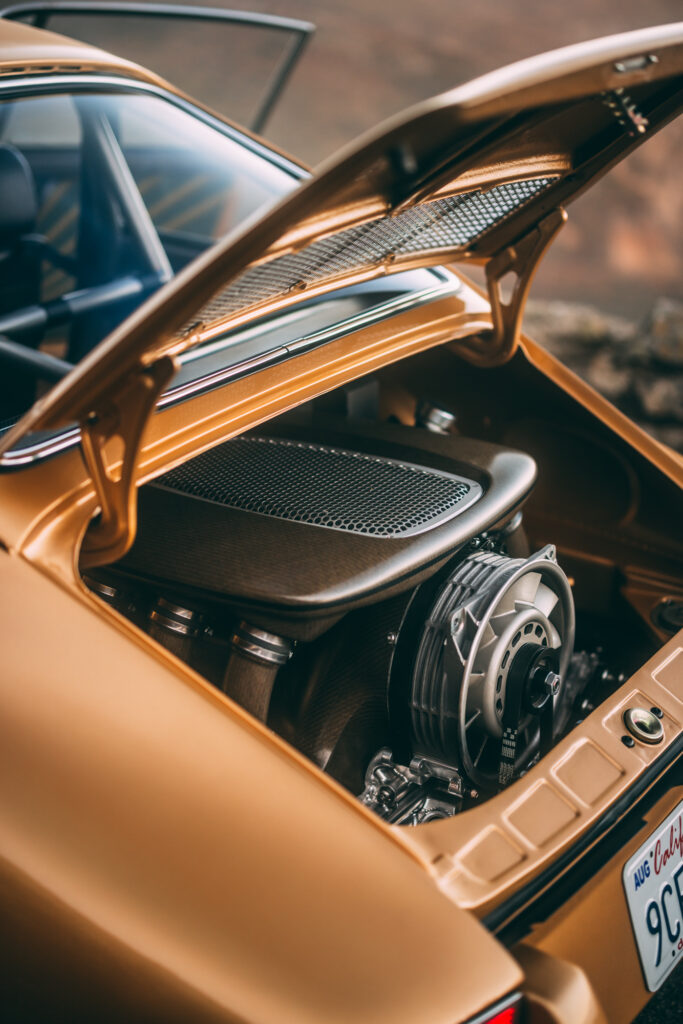 The car's Mezger-designed flat-six has been enlarged to 3.1 litres for added potency, and reworked internals allow for a spine-tingling redline of 11,000rpm. The 911K's power output is yet to be specified, although it's certain that visceral performance will be on tap thanks to a kerbweight of just 850kg.
A magnesium-cased six-speed manual transmission will be tasked with sending the power to the rear wheels, and the whole package has been stiffened with a titanium roll cage and carbonfibre gearbox cross-member.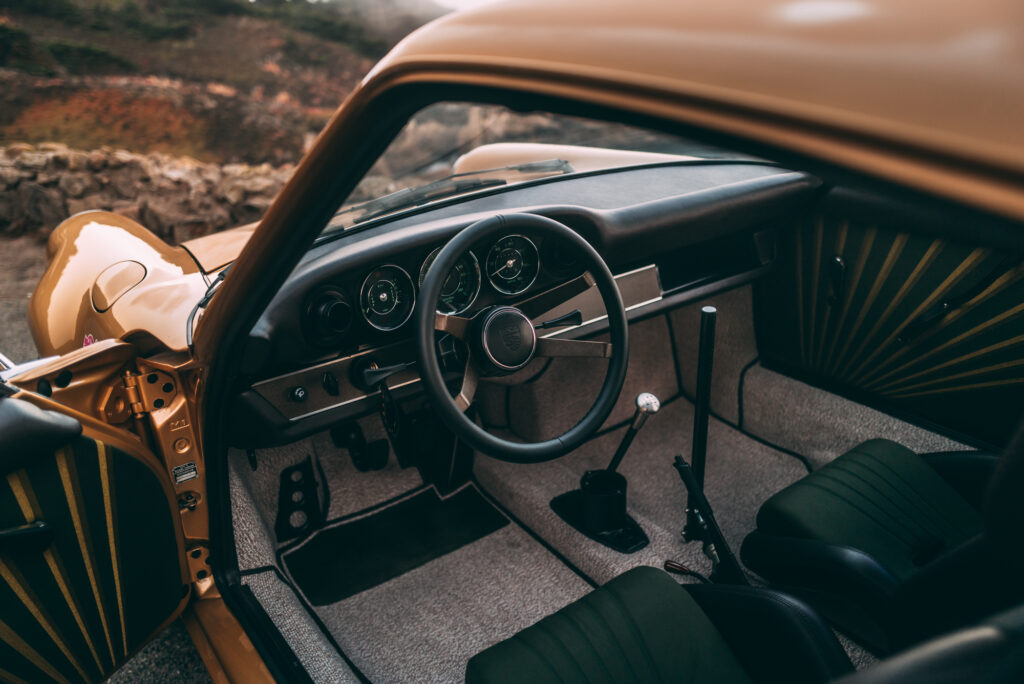 The company has taken a similarly no-nonsense and performance-oriented approach with immaculately retrimmed interior. The door cards and seats are now carbonfibre, as is the dashboard. Great attention has also been paid to the driver's control points, evidenced by a bespoke steering wheel, race-spec pedal box, titanium gearknob and a purposeful hydraulic handbrake.
Each 911K will be built as part of a series of limited-production Restomods, with the price varying upon the specification requested by each customer.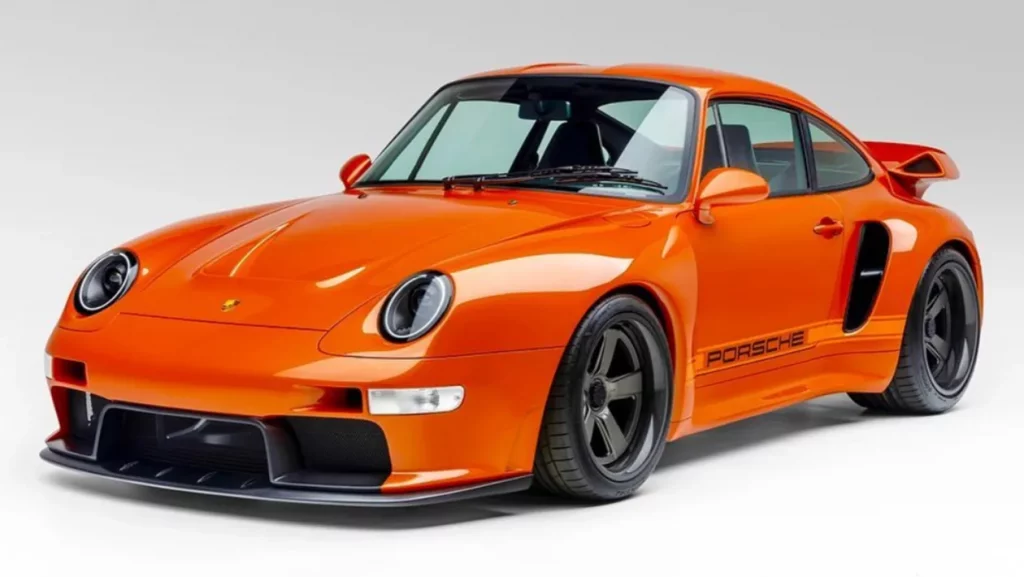 Gunther Werks, on the other hand, has taken a different but equally alluring approach in creating its latest restomod.
The California-based company's latest bewinged creation – Project Tornado – is based on a 993-generation Turbo coupé.
Project Tornado has a more more modern and aggressive appearance than Tuthill's 911K and cars from the likes of Singer and Paul Stephens. In fact, it's closer to a more polished version of the famed RWB Porsches crafted by Akira Nakai.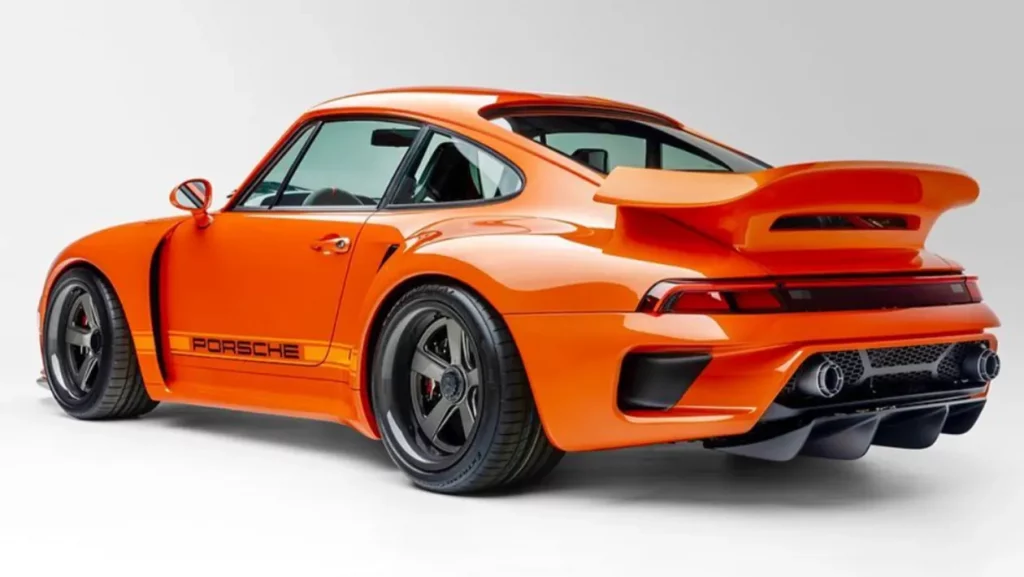 All of Project Tornado's body panels have been manufactured from carbonfibre except for the doors, saving 165kg over a factory-specification 993 Turbo for a 1225kg kerbweight. The remanufactured body panels also provide the car with its widened, race-car-like aesthetic.
The lightness is paired with a reworked 4.0-litre aircooled flat-six that produces 599bhp as standard and 700bhp when Track mode is enabled. While the 993 Turbo base was the first all-wheel-drive 911, Project Tornado sends its power exclusively to the rear wheels through an upgraded version of the original Getrag six-speed transmission.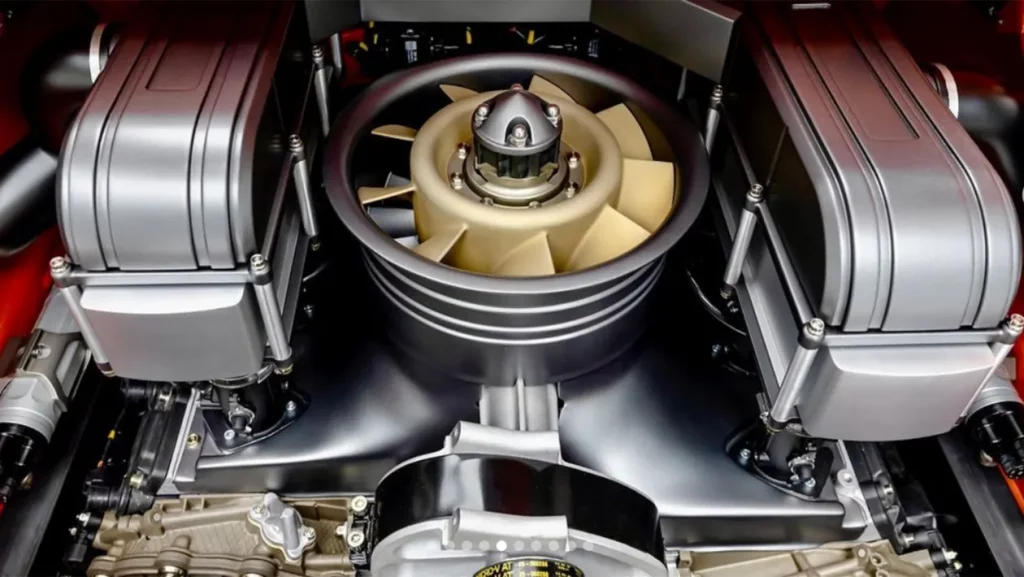 An electronically controlled active suspension system with three levels of damping has been fitted to keep Project Tornado pointing in the right direction, complemented by increased stopping power from huge Brembo brakes with drilled discs.
A purposeful duck-tail rear spoiler and 18-inch Fuchs-style alloys add familiar Porsche design queues to the exterior to complement Project Tornado's race car-like bodywork. Modernised LED headlights and a full-width rear taillight help to modernise the car's styling, in addition to a functional rear diffuser, front splitter, vented bonnet and an aggressive rear bumper that incorporates a pair of titanium exhaust tips.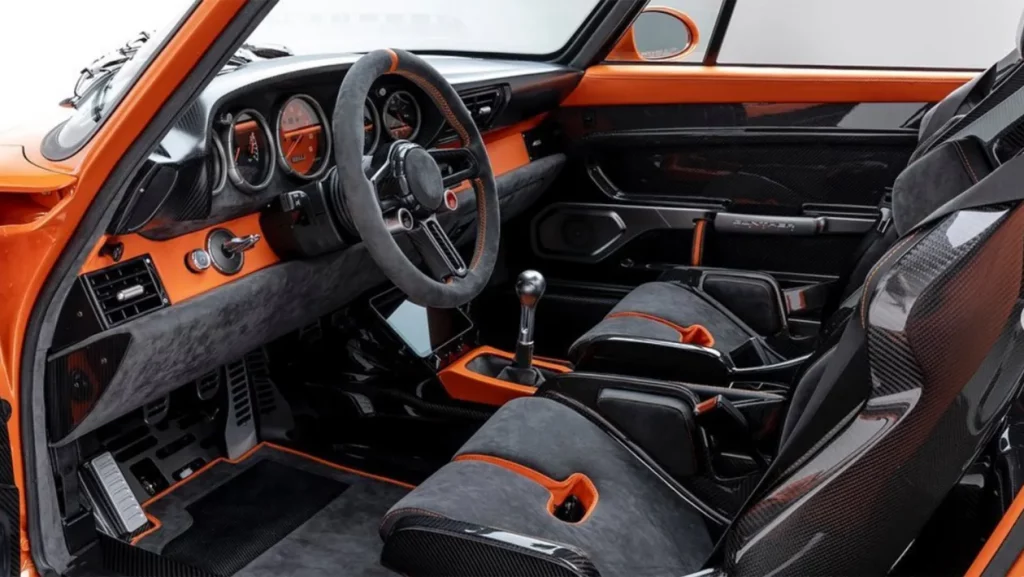 The interior features exterior paint-matched accents along with carbonfibre bucket seats, door trims, dashboard, steering wheel and centre console. There are also swathes of Alacantara and an elegant titanium gearknob that sits higher than in a factory 993.
As with Gunther Werks previous Speedster and Coupé restomods, a limited-production run of 25 cars has been slated for Project Tornado models. Like Tuthill's 911K, pricing has not yet been confirmed.