Words: Nathan Chadwick | Photos: Gulf Historic Dubai
The Gulf Historic Dubai Grand Prix returned with a weekend of exciting Historic racing spread across four classes, with the likes of Alain Prost, Mark Webber, Stefan Johansson, Timo Bernhard and Thierry Boutsen in attendance.
The varied field included Formula 1 cars of the 1970s and '90s, as well as endurance racing cars of the 1980s and '00s, bringing the Dubai Autodrome to life with the sounds of yesteryear. Mike Cantillon took the '70s F1 victory on Saturday in his Tyrrell 010-2, while Oliver Webb took first place on Sunday in his Hesketh 308B. The '90s F1 action was limited to demonstration runs, but European Le Mans series driver Sophia Flörsch certainly wasn't holding back.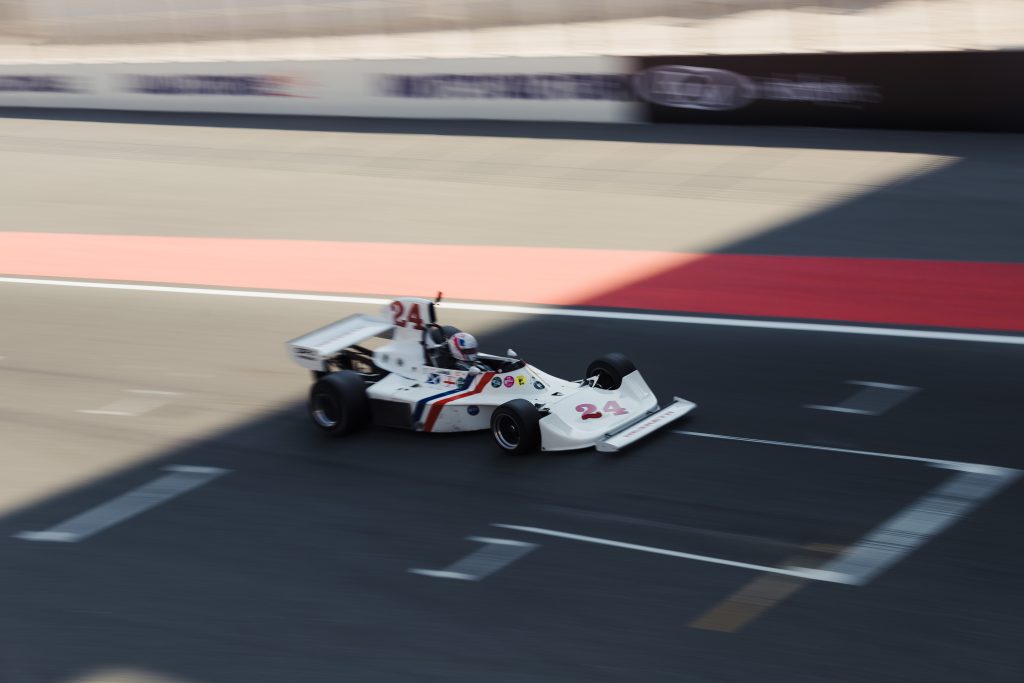 Marco Werner took two wins in the '80s sports car category behind the wheel of a Gebhardt C88, while three-time Le Mans Winner André Lotterer drove a Porsche RS Spyder to victory on the Saturday and Emmanuel Collard picked up Sunday's win behind the wheel of a Pescarolo LMP1 01. Drivers reported competitive racing with scope for grids to grow – and the hospitality was said to be excellent. Most of all, the chance to extend the racing season was appreciated by all.
Visitors could also enjoy a curated classic car display, with the likes of the Lamborghini Diablo and Countach lining up alongside a Ferrari 250GT Lusso and SP2 Monza; Jaguar Classic brought along its continuation C-types and D-types. Away from the cars, there was live music and family entertainment.
"This year's event was demonstrably bigger than in 2021, offering more racing, over more days and much more car content in the paddock for those coming to Dubai Autodrome," said Pierre-Brice Mena, managing director of organiser GP Extreme. "This was reflected through our attendance over the weekend, which was double that of our inaugural year. I want to extend a heartfelt thanks to our immensely supportive partners, drivers and, of course, those teams who came; without them, this fantastic event wouldn't be possible. I'd also like to thank the thousands of guests who visited us over the three days; we look forward to welcoming you back to the Middle East in 2023."
More details on the event can be found here.