WORDS: ELLIOTT HUGHES | PHOTOS: PININFARINA
Automobili Pininfarina will publicly debut a new limited-edition version of its all-electric Battista hypercar at this year's Goodwood Festival of Speed in West Sussex, UK, on July 13-16, 2023.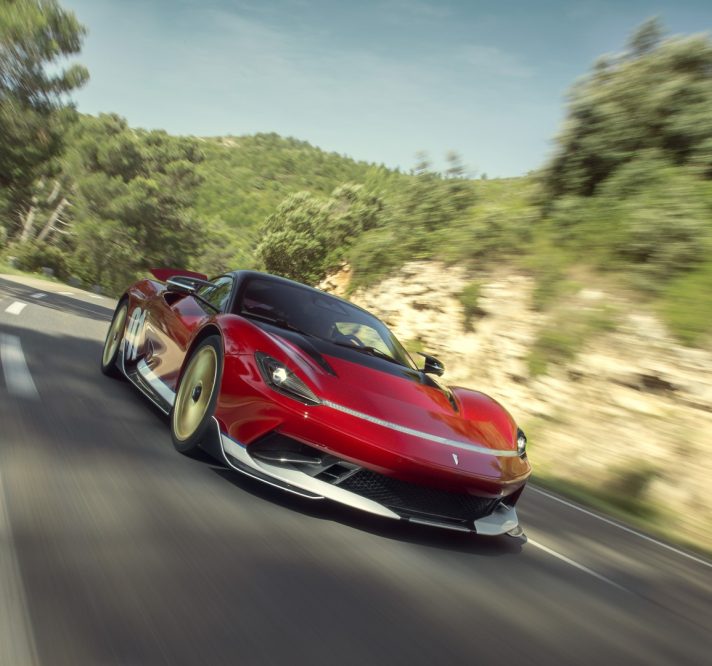 The special edition honours the first-ever Formula 1 World Champion Nino Farina, who was also the nephew of company founder Battista 'Pinin' Farina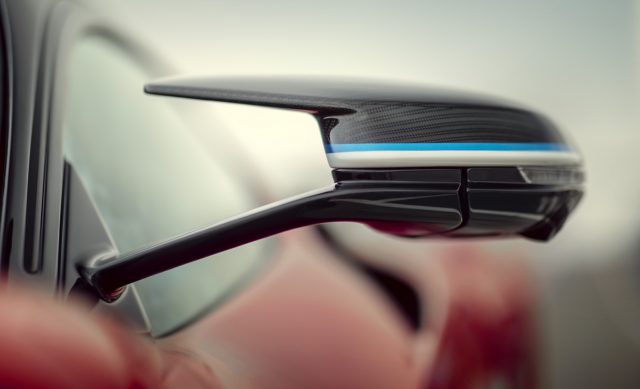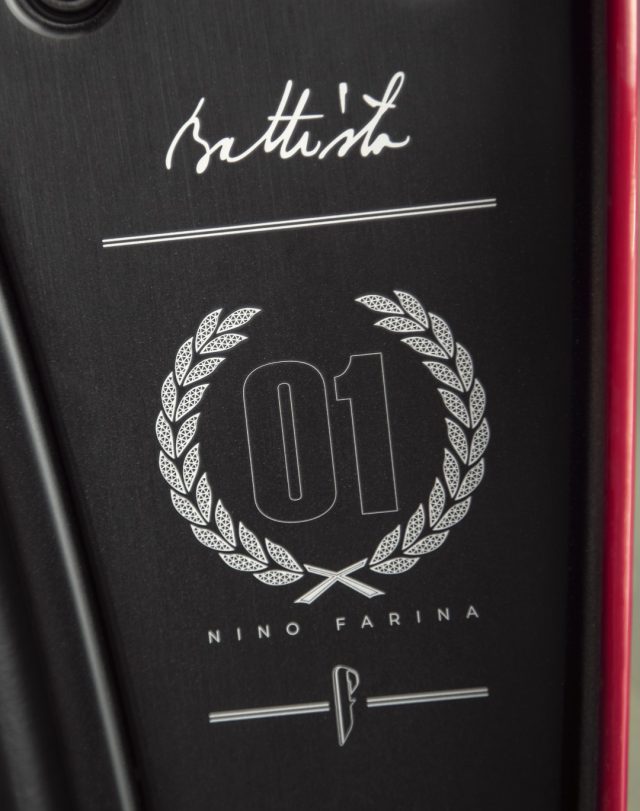 Called the Battista Edizione Nino Farina, the special-edition honours the first-ever Formula 1 World Champion Nino Farina, who was also the nephew of Pininfarina founder Battista 'Pinin' Farina.
The Battista Edizione Nino Farina will be driven up the Hill by former Formula 1 driver Nick Heidfeld. After setting a time of 41.6 seconds in a McLaren MP4/13 F1 car, the German driver held the Goodwood hillclimb record for 20 years, until it was pipped by the Volkswagen ID.R in 2019.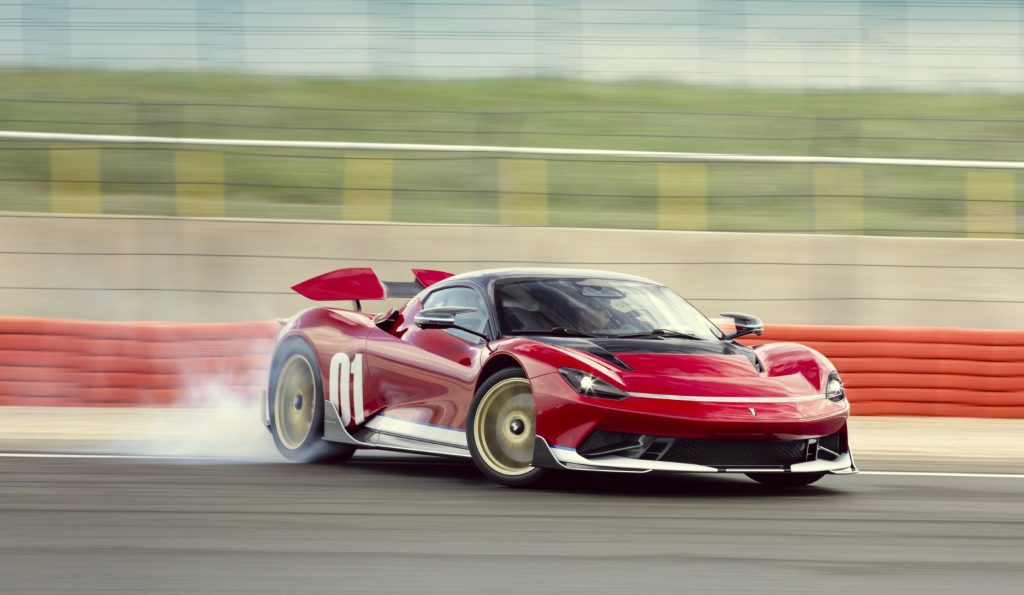 Only five Edizione Nino Farina models are planned for production, and each will include bespoke interior and exterior design elements that reference five milestones in Nino's career. This ensures each example is truly unique.
Setting apart Nino Farina models from regular variants is special Rosso Nino paintwork and number '01' decals. The red paintwork is complemented by a Goccia black roof, a Carbon Accent Pack, plus Bianco Siastriere and Iconica Blu detailing.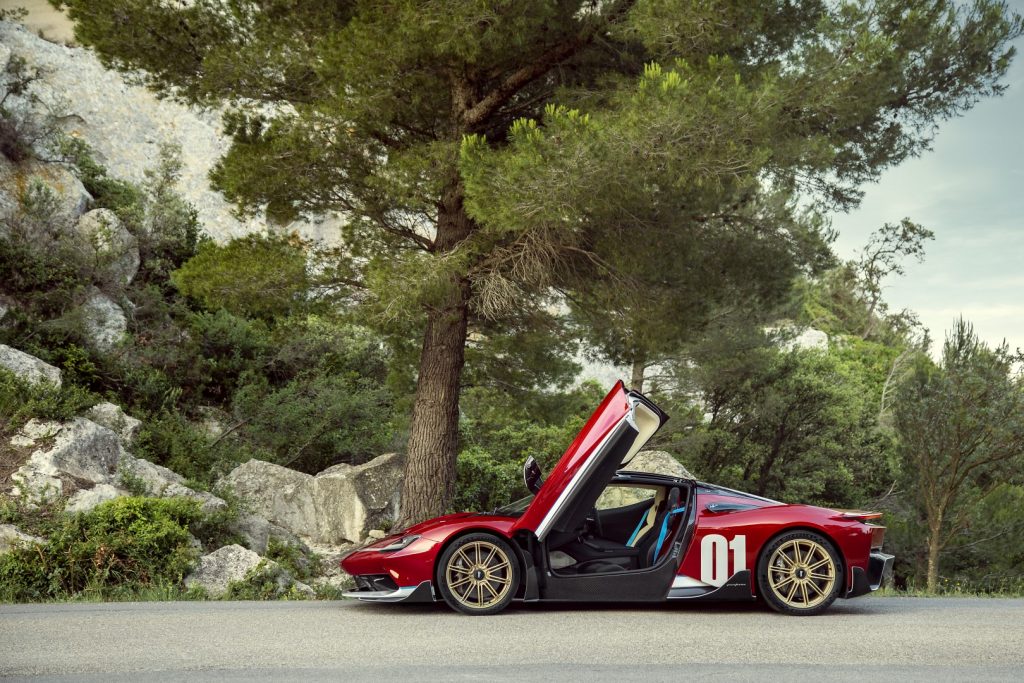 Pininfarina's Furiosa Pack adds to the car's dramatic appearance with a motor sport-esque carbonfibre front splitter, side blades and a more aggressive rear diffuser. The Battista also comes with black brake calipers, ten-spoke forged-alloy wheels and anodised brushed-aluminium centre-lock wheel rings.
Open one of the dihedral doors and you'll find a bespoke two-tone interior, with the driver and passenger seats trimmed in sustainable black leather and contrasting black and beige Alacantara respectively. The finishing touch is unique embroidery on each headrest.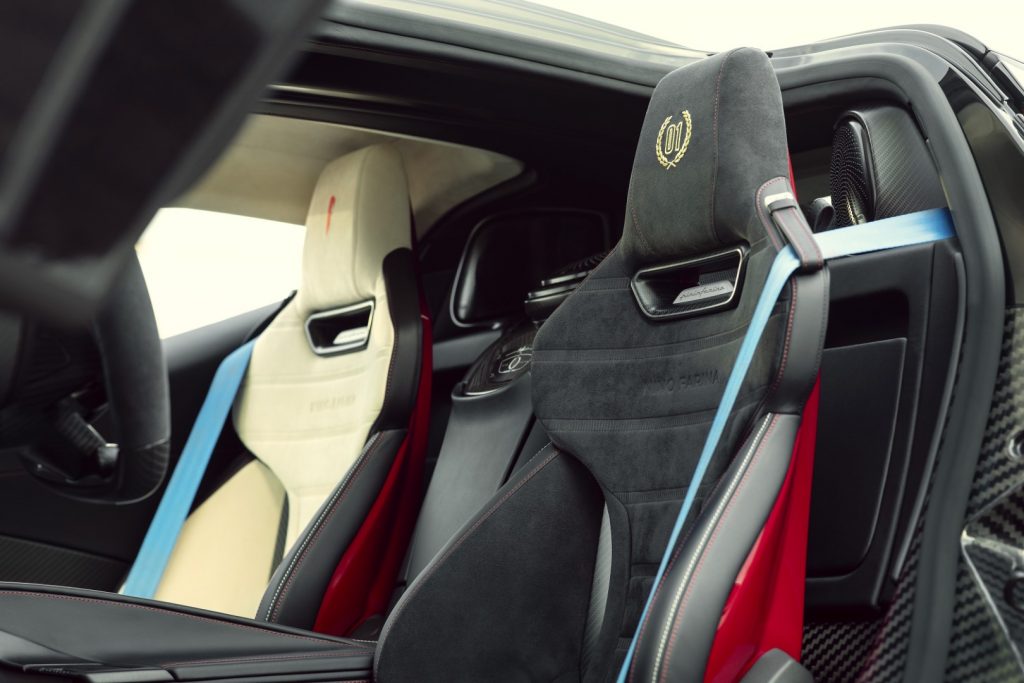 Other interior features include Iconica Blu seatbelts and a black Alcantara-trimmed steering wheel with Nino Farina's signature etched into the bottom of the rim. Each car will feature a different passenger door plate, marking five milestones in Nino Farina's life: Nino's date and place of birth (1906 in Turin); his first ever F1 pole position and race victory at the 1950 British Grand Prix; his second victory in 1950 at the Swiss Grand Prix; his third and final victory in 1950, at the Italian Grand Prix; and his 1950 F1 world championship victory.
The car's all-electric powertrain remains identical to the standard Battista's. That's no bad thing, however, as the regular model already offers simply mind-boggling performance: 1874bhp, 1696lb ft of torque and 0-62mph in 1.86 seconds. You can read our full Battista review here.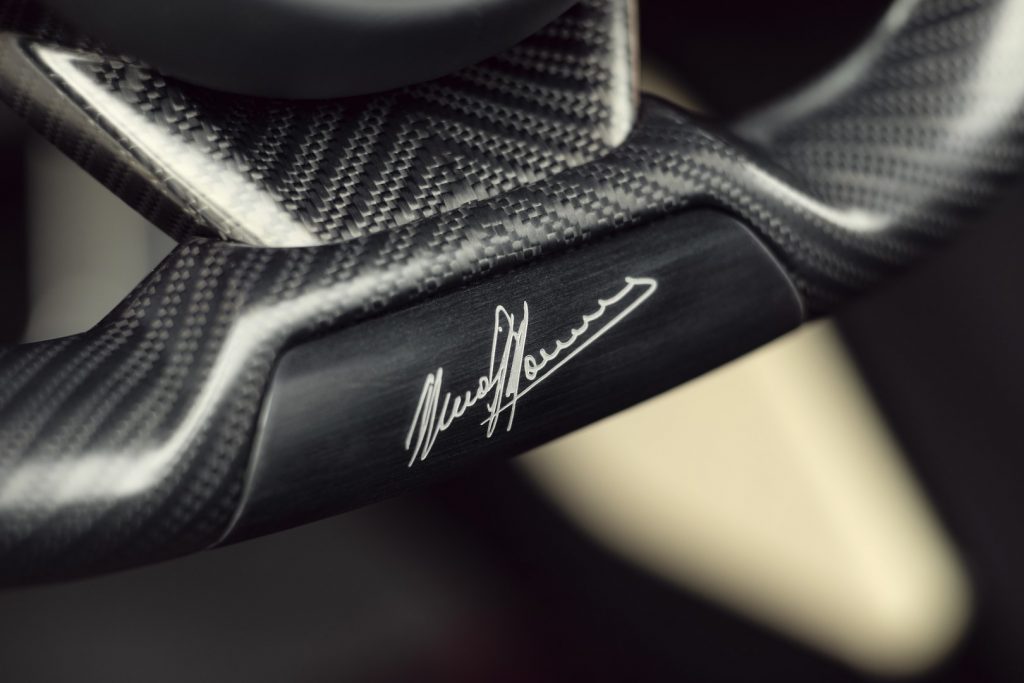 A standard Battista costs from €2.3m ($2.5m), but the company is yet to disclose the additional costs for one of the five Edizione Nino Farina models.