WORDS: NATHAN CHADWICK | PHOTOGRAPHY: BONHAMS/MOTORSPORT IMAGES
The Aston Martin DB3 driven by Peter Collins and Pat Griffith in the very first endurance event at Goodwood is to return to the circuit on the 70th anniversary of that race, to be sold via Bonhams' Revival sale.
Chassis number 5 was the last works car built, and is one of ten cars constructed overall. It saw action at the 1953 Sebring 12 Hours, Le Mans 24 Hours and Mille Miglia. It was purpose-built for strength, with a welded tubular chassis with increased-diameter parallel main frame tubes that would support the front and rear suspension, plus the gearbox and engine. Initially the straight six engine came in 2.6-litre form, but was increased to a more powerful 2.9-litre unit.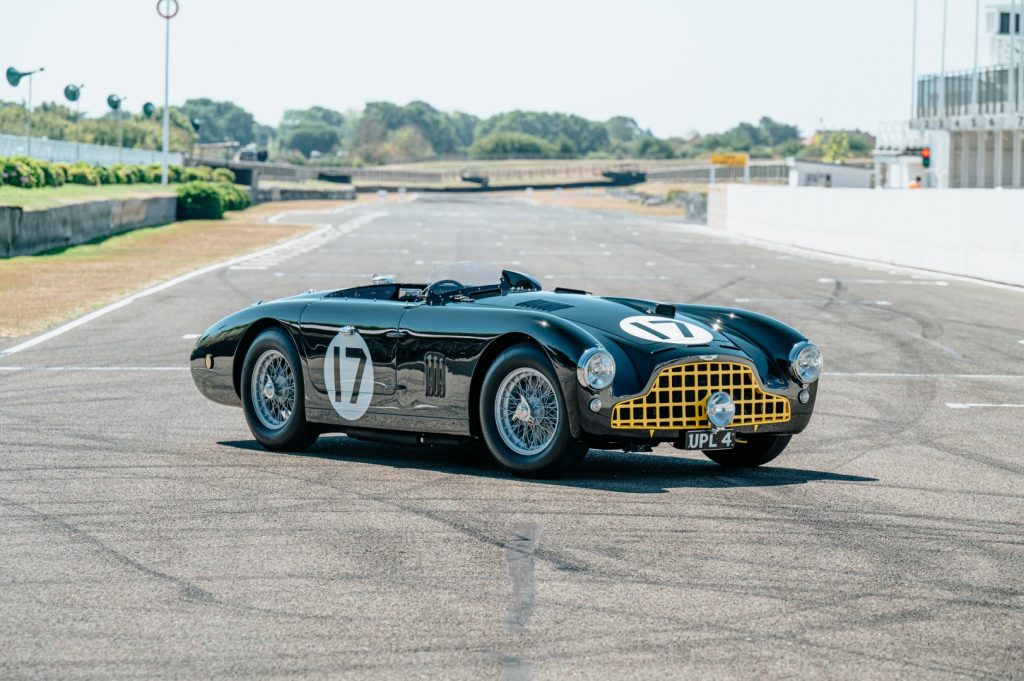 This particular DB3 debuted at the 1952 BRDC May Silverstone racing meeting alongside three other Works cars. Aston would take a clean sweep of the podium positions, with Lance Macklin taking third place in this car.
The car would see action at the Monaco Grand Prix and Le Mans 24 Hours that year, but its first big success came at a momentous race for Goodwood – the inaugural nine-hour endurance race. Since the closure of Brooklands, there had been rumblings about a UK endurance race, but little had progressed until a chat between Christopher Jennings, then editor of The Motor, and the BARC Secretary, John Morgan. The idea was simple – a Sportscar race starting in the early afternoon and finishing at midnight at Goodwood.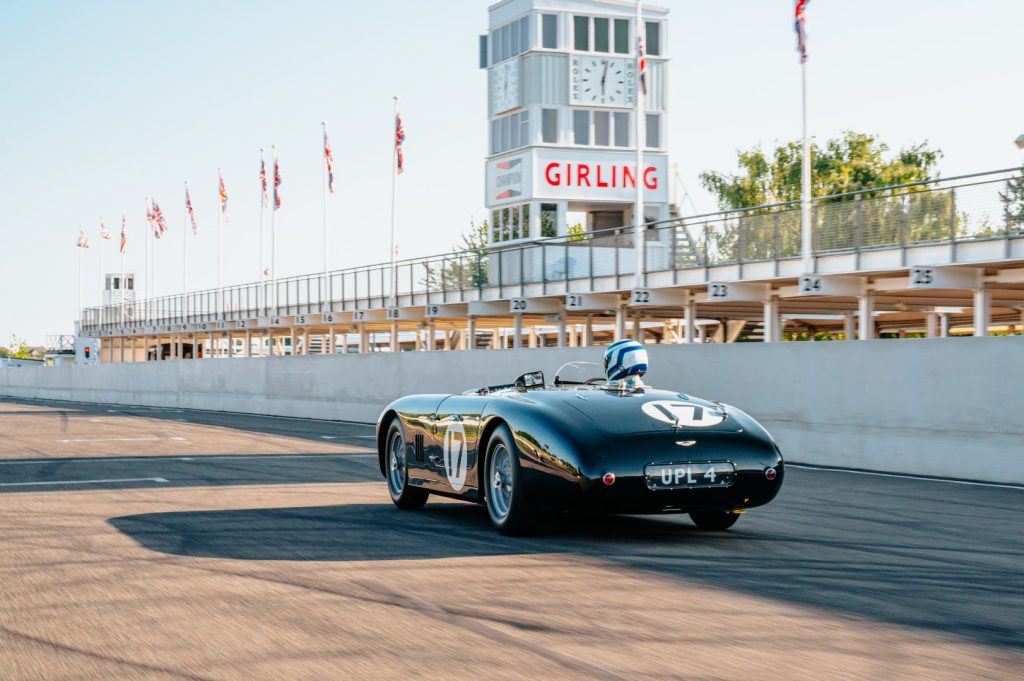 Technical problems meant the event didn't fly for 1951 but it was pencilled in for 1952, spurred on by one Emsley Carr, chairman and managing director of the News of the World – who just happened to be a BARC member. He stumped up the largest prize money offering yet seen for such racing.
There were still problems – Goodwood needed to updated with pits, service roads, reflector posts and increased spectator safety (all things being relative, of course). There were still concerns whether the tricky nature of the circuit itself might lead to exhaustion of both the cars and the drivers over nine hours of fully committed driving. It was decided to limit drivers to two-hour stints.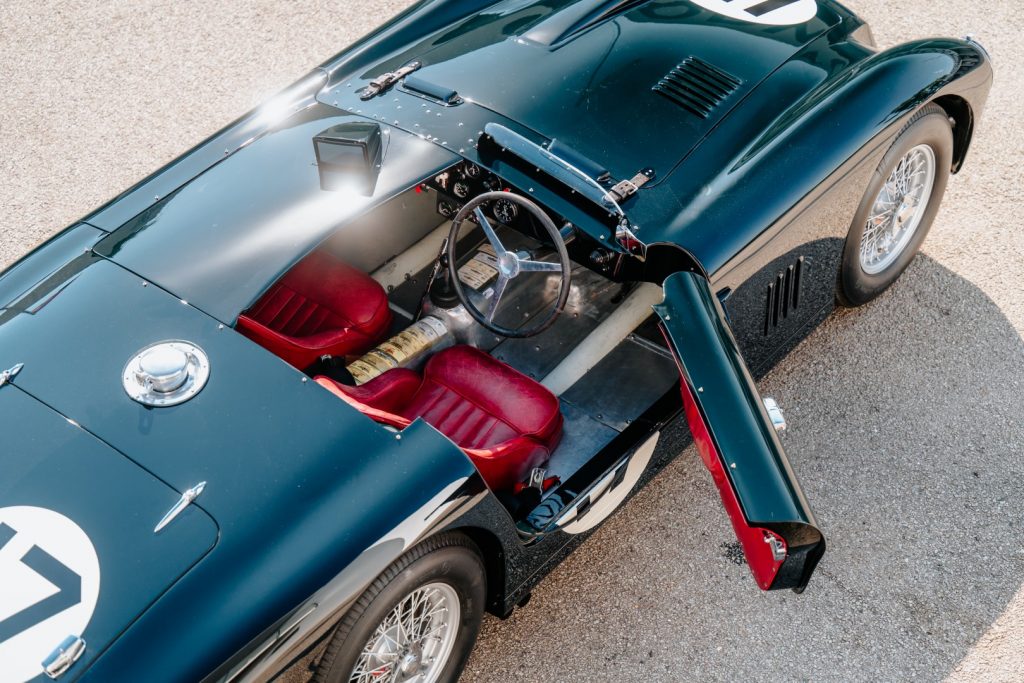 Though there was some trepidation among the drivers, this soon dissipated and they, and the manufacturers such as Jaguar and Aston Martin, were soon clamouring to get involved. There were still concerns over electrical supply and the stamina of race officials, but they were soon overcome.
The first international race to be hosted by the West Sussex circuit proved to be an eventful one. Stirling Moss and his Jaguar were the favourites, but Collins and Griffith prevailed in chassis five despite a serious fire in the pits that left racing manager John Wyer nursing burns. The pair capitalised on Jaguar's retirement woes due to accident damage and a half-shaft failure, while the pit fire stopped Reg Parnell's Aston effort when he was leading. Collins and Griffith would finish two laps ahead of Tom Cole and Graham Whitehead's Ferrari 225 S and the sister Aston Martin of Bobbie Baird and Roy Salvadori.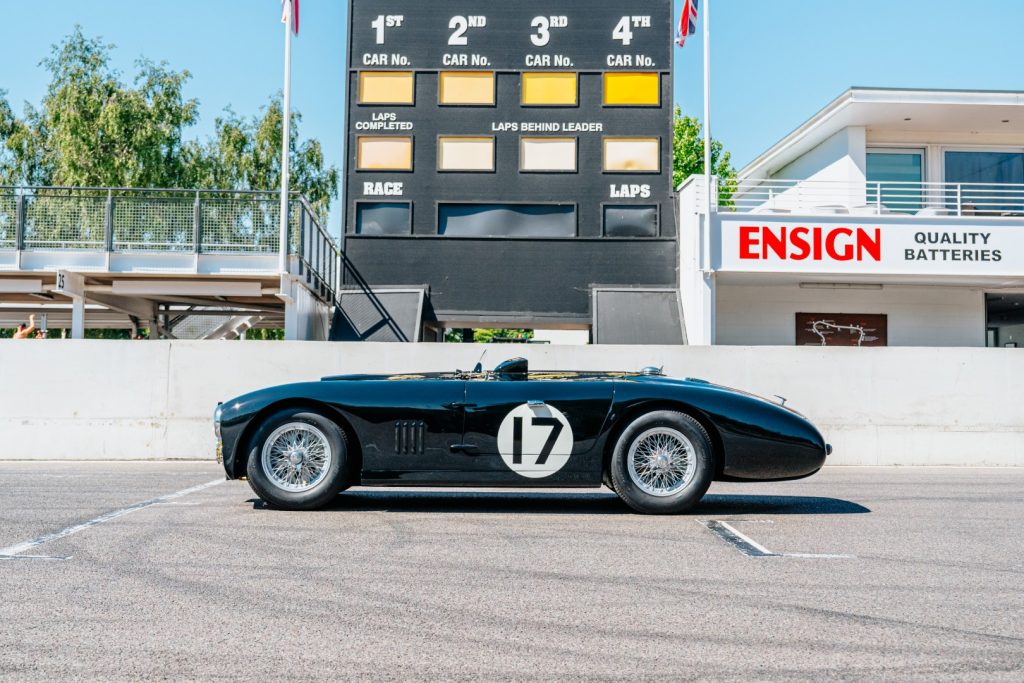 For 1953, chassis five would see action at the Sebring 12 Hours with Reg Parnell and George Abecassis behind the wheel, winning the 3-litre category and finishing in second place after all. Though a lap adrift of the winning Cunningham C-4R, the result was remarkable considering it had clobbered a concrete-filled bollard that marked the boundary of the circuit, leaving it with a non-functioning headlamp.
Abecassis would also team up with Griffith to take on the Mille Miglia, but that ended in a non finish due to an accident with six hours and 18 minutes recorded.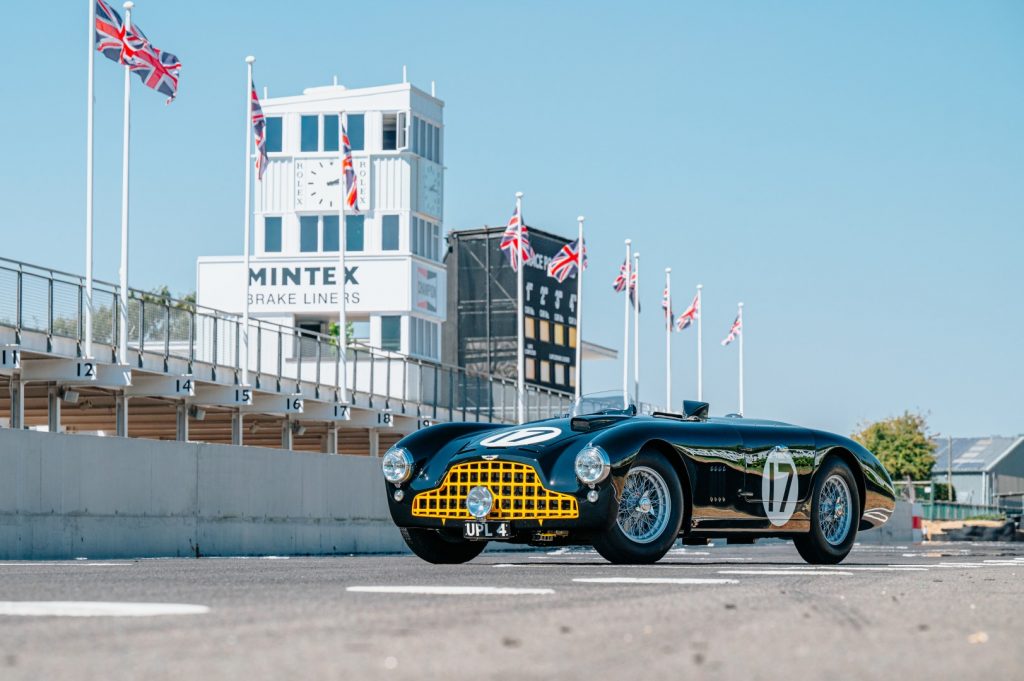 After its racing career chassis five was road registered with the number plate UPL 4 and exported to Hong Kong. It returned to the UK in 1990 and has appeared at several Goodwood events. "The car is now offered in its original 1952-53 livery and is eligible for the world's greatest motorsport events including the Le Mans Classic, Mille Miglia Storica and of course, Goodwood Revival, allowing its new owner to recreate its period magic," says Bonhams' Tim Schofield.
No estimate has been released by Bonhams just yet, but the auction takes place at the Goodwood Revival on September 17, 2022. More details here.