WORDS: ELLIOTT HUGHES | PHOTOGRAPHY: goodwood
Goodwood has announced that the second on-track demonstration to feature in this year's Members' Meeting will be a celebration of the V10 era of Formula 1. The 79th Goodwood Members' Meeting will take place on April 9-10, 2022, after it was delayed until October last year because of Covid.
The F1 demonstration's roster of approximately 20 cars features V8, V10 and V12-powered machines that raced between the 1989 and 2005 seasons. Goodwood Motor Circuit was home to non-championship F1 races until 1966, and the organisers are keen for the circuit to "come alive to the sound of Grand Prix cars" again in 2022.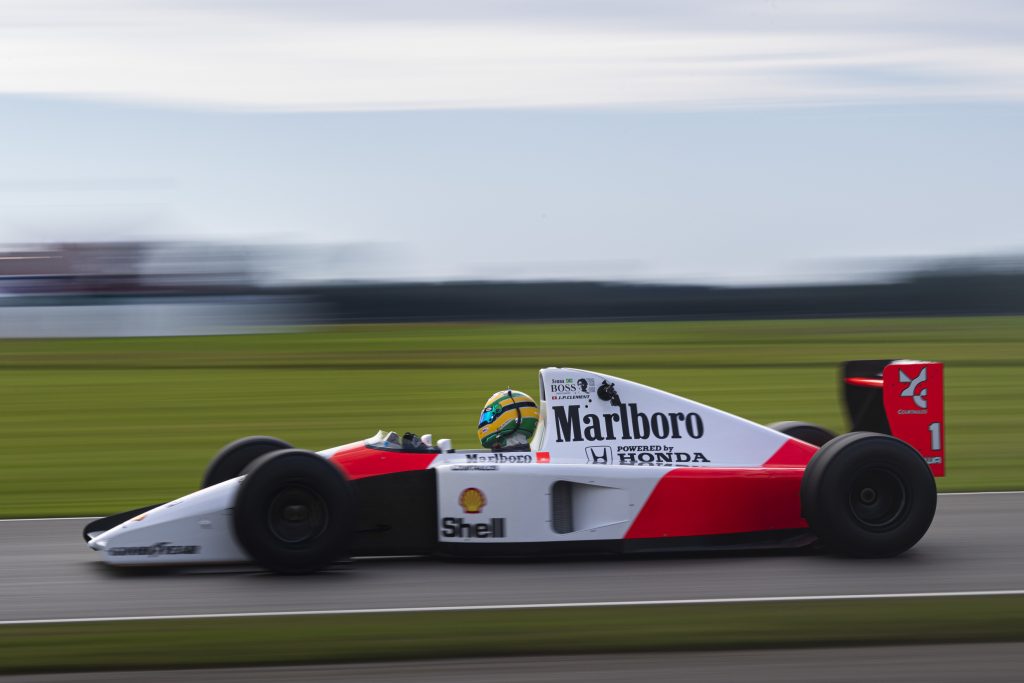 Fans will be excited that cars from several of the sport's most iconic teams such as Ferrari, McLaren and Williams have already been confirmed to be taking part. These championship-contending cars will be accompanied by a variety of mid-field models and backmarkers.
Goodwood has also revealed that some of the star drivers of the era will reunite with their F1 machinery alongside several of the sport's contemporary drivers, many of whom will be getting their first taste of classic F1.
The F1 demo follows the announcement of the celebration of Porsche's 956 and 962 demonstration, which marks 40 years since the 956's first victory at Le Mans. 
Tickets for the 79th Goodwood Members' Meeting are available here.
If you liked this, then why not subscribe to Magneto magazine today?