Words: Nathan Chadwick | Photos: Copyright and Courtesy of Gooding & Company, Images by Josh Hway
Two Ferraris in rare colours, plus a brace of Alfa Romeos, are among the first star lots announced for Gooding & Co's Pebble Beach auction, which is due to take place on August 18-19, 2023. The undoubted star of the collection, however, is a 1973 Dino 308GT4 – the very first production V8 Ferrari road car as displayed at the 1973 Paris Motor Show (pictured below).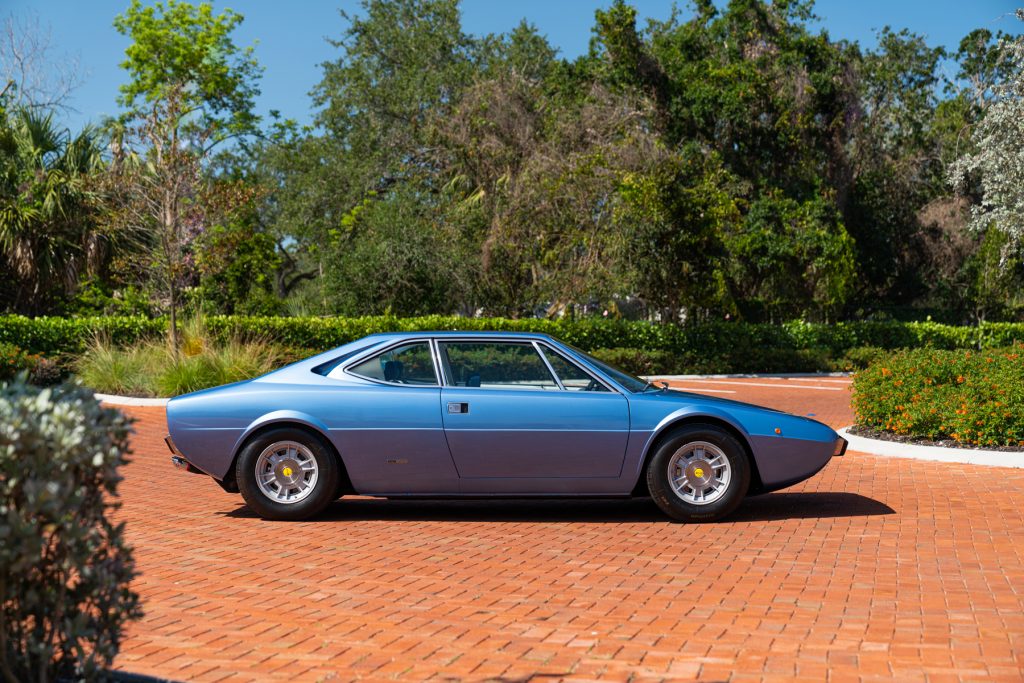 Chassis 07202 marked the model's first unveiling, and its Bertone design – the first time Ferrari had stepped away from Pininfarina since 1953 – was controversial at the time. Finished in Azzurro Metallizzato (Light Blue Metallic), the car has been treated to a bare-metal restoration by Naples Classic Car, Italy. During the stripdown, the restorers found a number of features unique to this 308, and several parts had '1' written on them in marker pen from the factory. In addition, the glassfibre tub featured many more pieces than on 308s produced later, illustrating the hand-built nature of this first production example.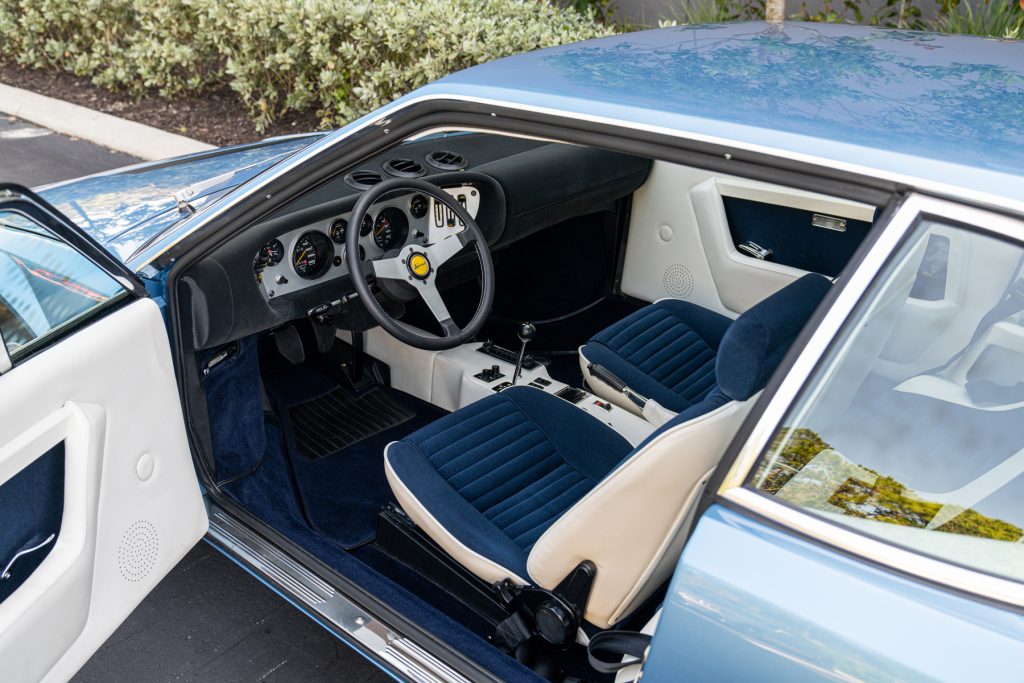 The engine and gearbox were rebuilt as part of the 2016 restoration, and a new wiring harness was installed. The interior was also returned to the show car's specification: white leather trim with blue fabric seat inserts, plus dark blue carpeting. Since restoration, the car has been shown only once, at the 2017 Cavallino Classic. It won a Platinum Award, as well as the Finest Eight-Cylinder prize. Offered without reserve, it's estimated at between $500,000-$700,000.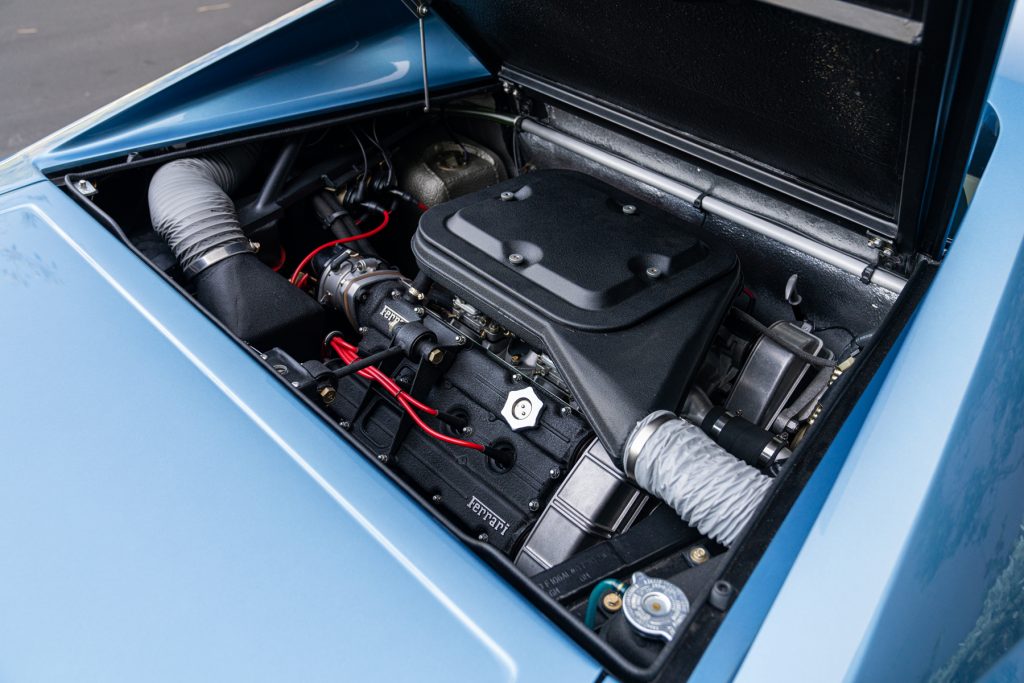 The other Light Blue Metallic Ferrari is a 1992 512TR (below) that has been restored and upgraded; again it's offered at no reserve, and has an estimate of between $300,000-$400,000.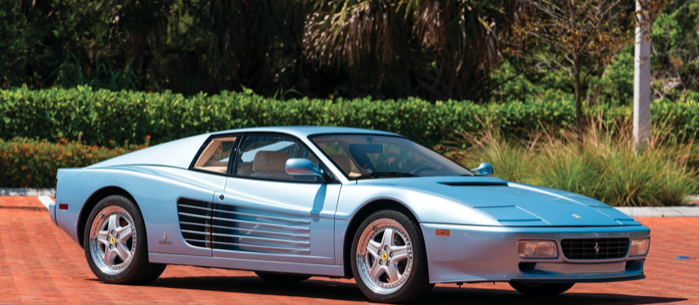 Joining the Ferraris are a couple of Alfa Romeos. The first is a restored Touring-bodied 1966 2600 Spider (below), which is offered at no reserve; it's estimated at between $250,000-$300,000. This car, chassis AR 193151, was originally sold to Illinois, and would spend only 11 years on the road before being put into storage. It was rediscovered in 2014, and has since been restored. Meanwhile, a restored 1972 Montreal (bottom) is being offered at no reserve, with an estimate of between $140,000-$180,000.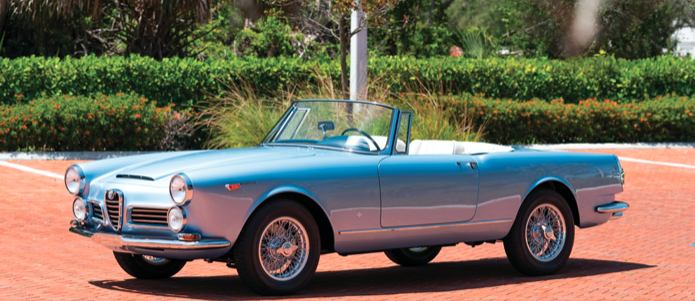 For more details on the auction, head here.