WORDS: NATHAN CHADWICK | PHOTOGRAPHY: RM SOTHEBY'S
The first American Lamborghini Miura is heading for auction at RM Sotheby's Monaco sale later this month.
Built in 1971, chassis no. 4884 one of just 21 SV models built for the US market, and it starred both at the 1971 Boston Auto Show and on the period factory brochure cover. The car was used to homologate the model in the US, and is one of only eight American cars to feature a 200mph speedometer and a single-sump oil system.
Following the Boston Auto Show it was sold to Jack Robinson of Goddard, Kansas, who enjoyed the Miura's ample performance on the state's flat roads and is also believed to have driven it to the Bonneville Salt Flats. It was sold to Alan Brown of Savannah, Georgia, in 1977; he would keep the car for the following 30 years.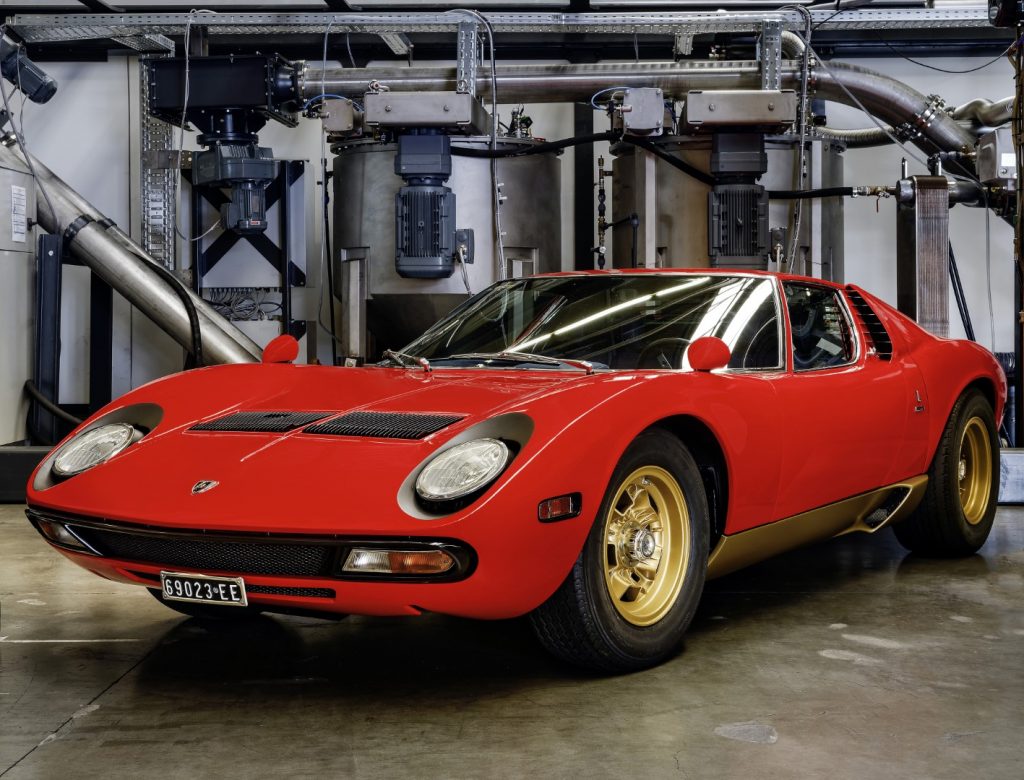 After Brown's passing, in 2005 the car was bought by Miura authority Joe Sackey, who commissioned a factory-specification restoration; it promptly won its class at the 2006 Concorso Italiano. Sackey would choose this Lamborghini for his Miura Bible in 2008, devoting an entire chapter to his story of tracking down chassis 4884. It's also been featured in Classic and Sports Car magazine and on the cover of Lamborghini Miura by Peter Coltrin and Jean-Francois Marchet. 
Its current owner has had the car since 2015, and it has been refurbished further by Lambowerkstatt in Germany. RM Sotheby's estimates the car at between €2.2m-€2.6m.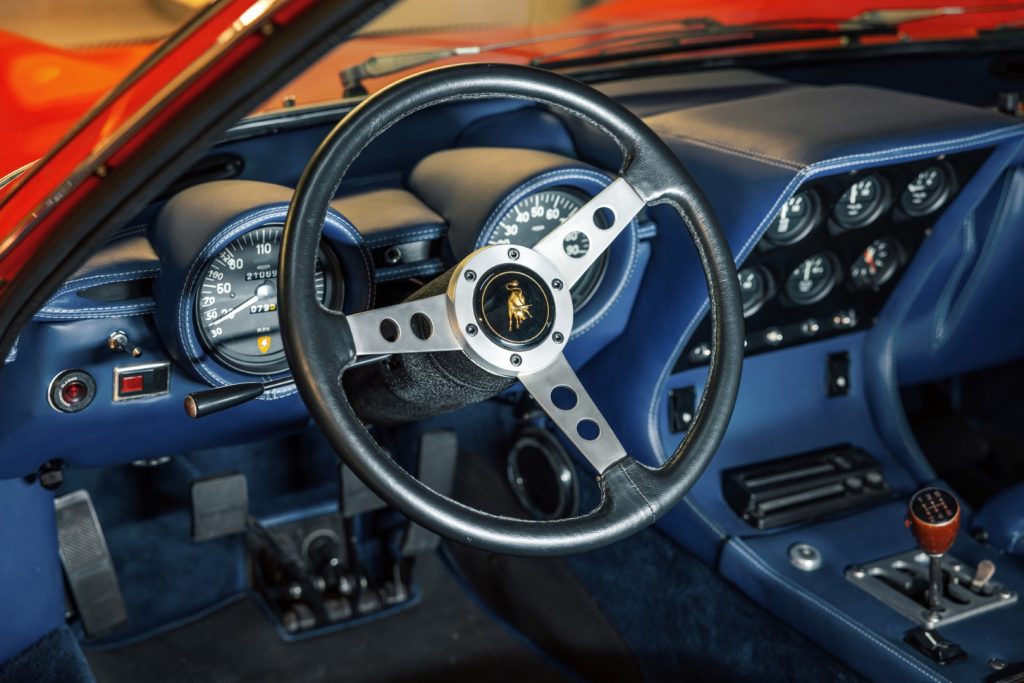 Keeping to the Lamborghini theme, a final-year Diablo VT 6.0 is also up for grabs. First owned by 1996 Monaco Grand Prix winner Olivier Panis, this 2001 model remained In his possession until 2014, racking up 19,200km in the process. In the eight years since in the current owner's hands, it's covered a mere 1200km more. It's estimated at between €280,000-€320,000.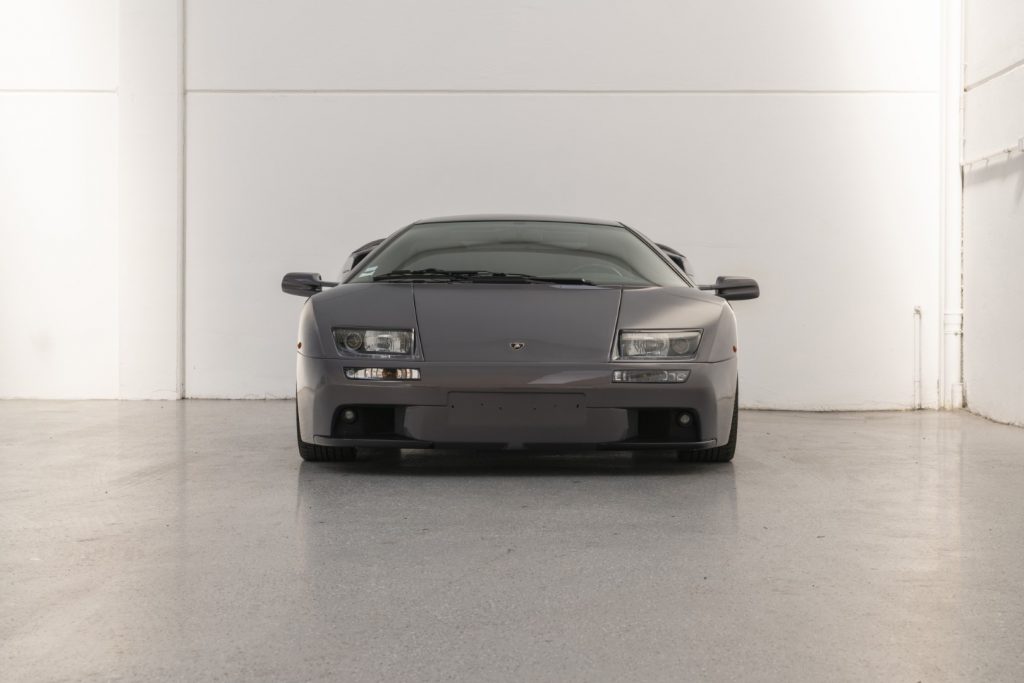 There's racing pedigree of a somewhat different age with our next car: this Delahaye 135 MS Sport Coupé was built for Louis Chiron, the record holder for the most podium finishes in a Bugatti. 
Chiron ordered chassis no. 800390 to be built to MS specification with a Chapron body painted in two-tone 'bleu ciel' over blue Miami, with a red-leather interior. Chiron also asked Chapron to install a loud, foot-operated horn. This is all revealed in an extensive history file that details letters between Delahaye, Chapron and Chiron.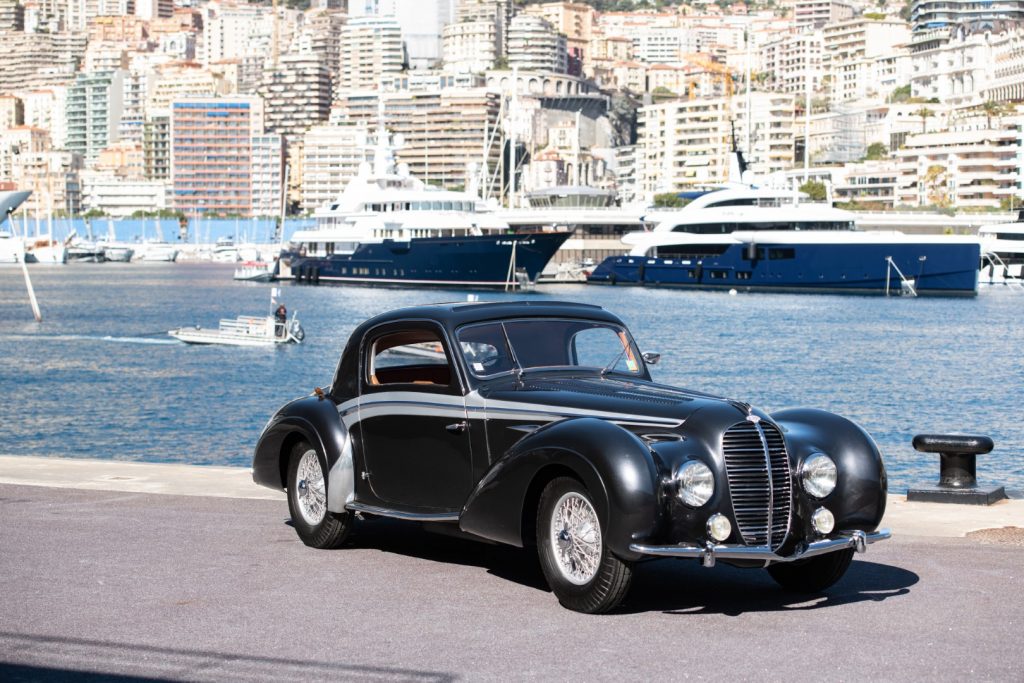 Chiron registered the Delahaye in Monaco on the numberplate MC 715, and would keep the car until 1952 when Gabriel Canda of Rougegoutte took stewardship. There followed several short-term keepers before Henri Rober owned the car for 16 years, passing the baton on to the current custodian in 1971. In 2012 the Delahaye was treated to a ground-up restoration; it's estimated that it'll sell for between €325,000-€375,000.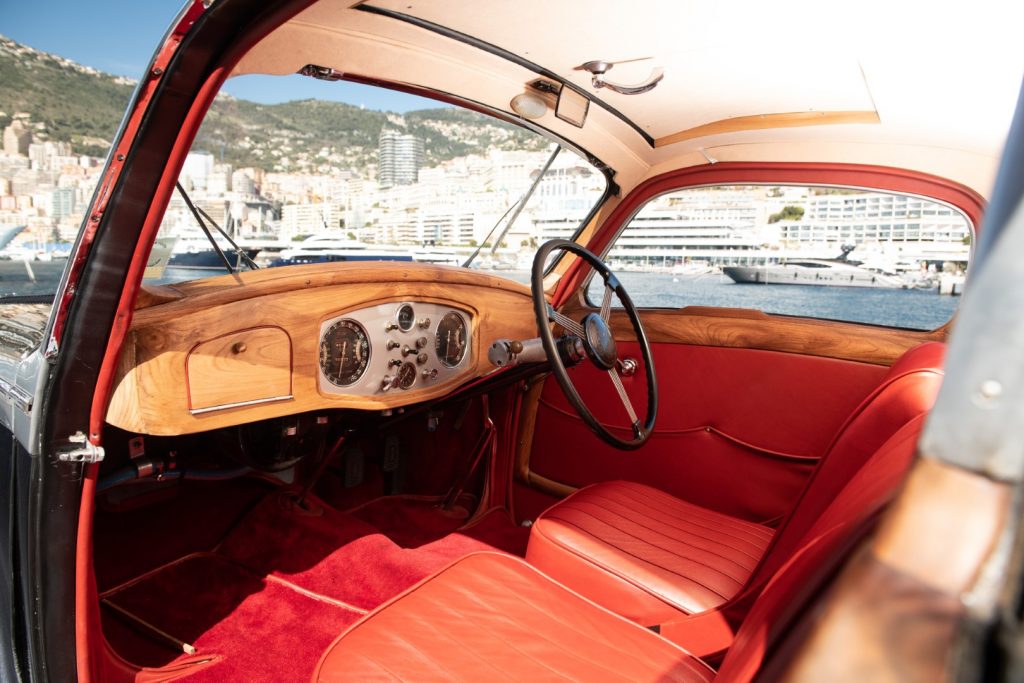 Elsewhere, the first Renault 5 Turbo homologated for Group 4 competition is also up for grabs. It's the only example built at Renault's F1 factory in Antony, France, and is believed to be the sole-surviving ex-works Calberson-liveried Group 4 car. It was pressed into service nine days after its registration on the 1980 Tour de France Automobile, with Jean Ragnotti behind the wheel and Jean-Marc Andrié on co-driver duties.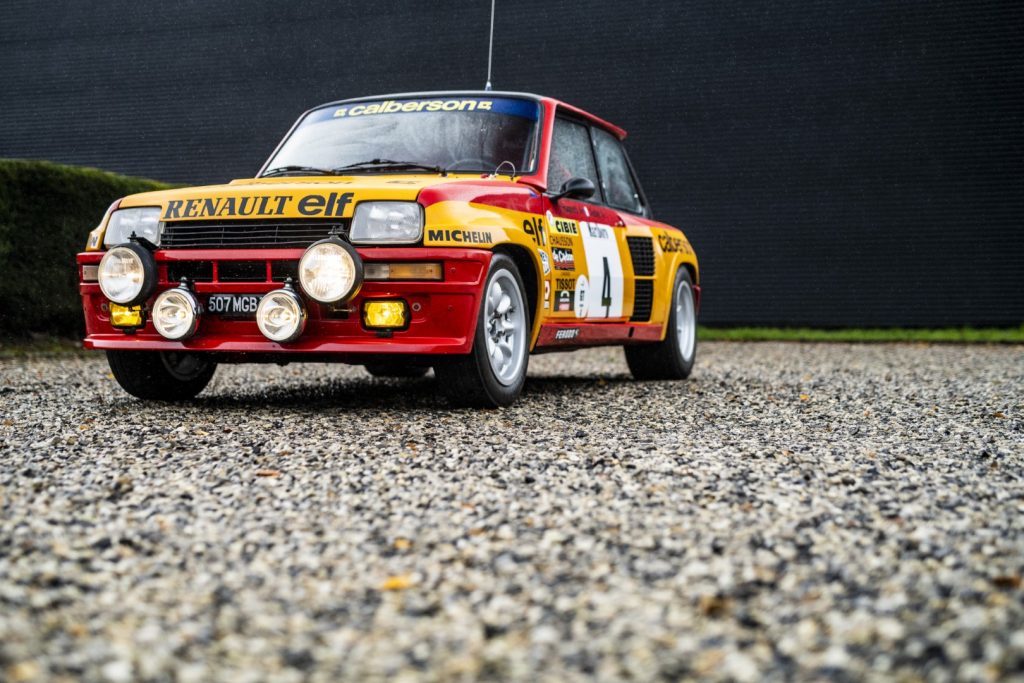 This wasn't a great start to its competition career, despite dominating the rally's first seven stages. The team lost five minutes after going off the road, and would later retire with ignition issues.
Its next outing was the 1980 Tour de Corse, with the same driver pairing. It duly won the first stage, yet a puncture dropped them down to fourth. Ragnotti got the car back to first, but an alternator belt failure ultimately forced them to retire.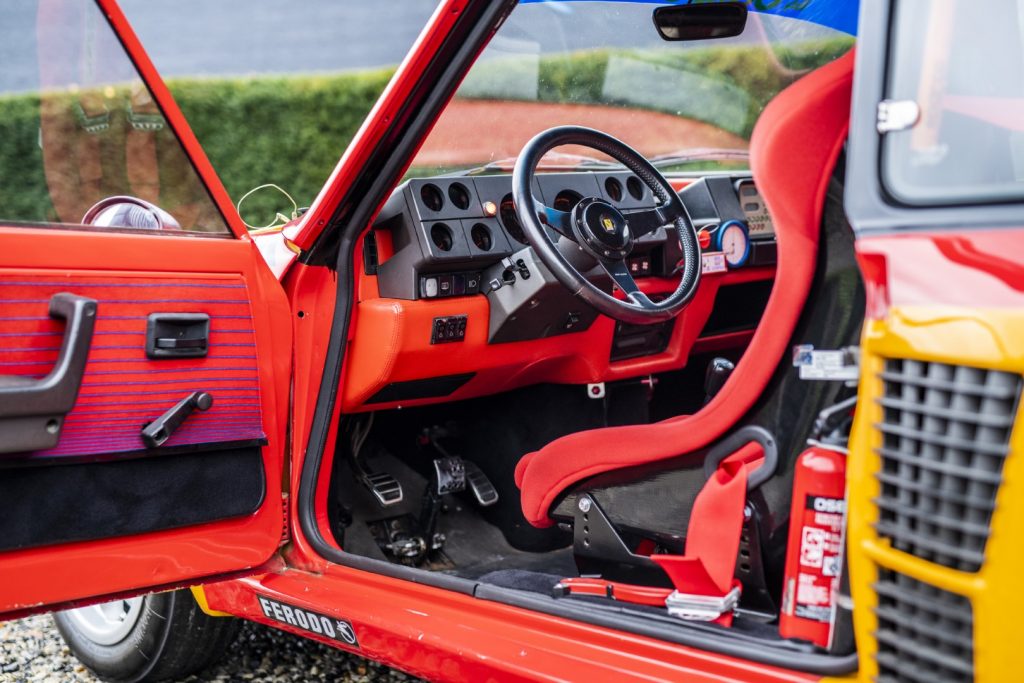 Its final works duty was as a recce car for the 1981 Monte Carlo rally, and it also featured on the cover of French motorsport annual L'Année Echappement for the 1980/81 season. It was retained by Renault until 1989, when it was sold to Jean Sage, the sporting director of Renault Sport between 1977 and 1985. Since then, it's had two more owners, and has been displayed at the Chantilly Arts & Elegance concours in 2016. RM Sotheby's believes the car will sell for between €350,000-€450,000.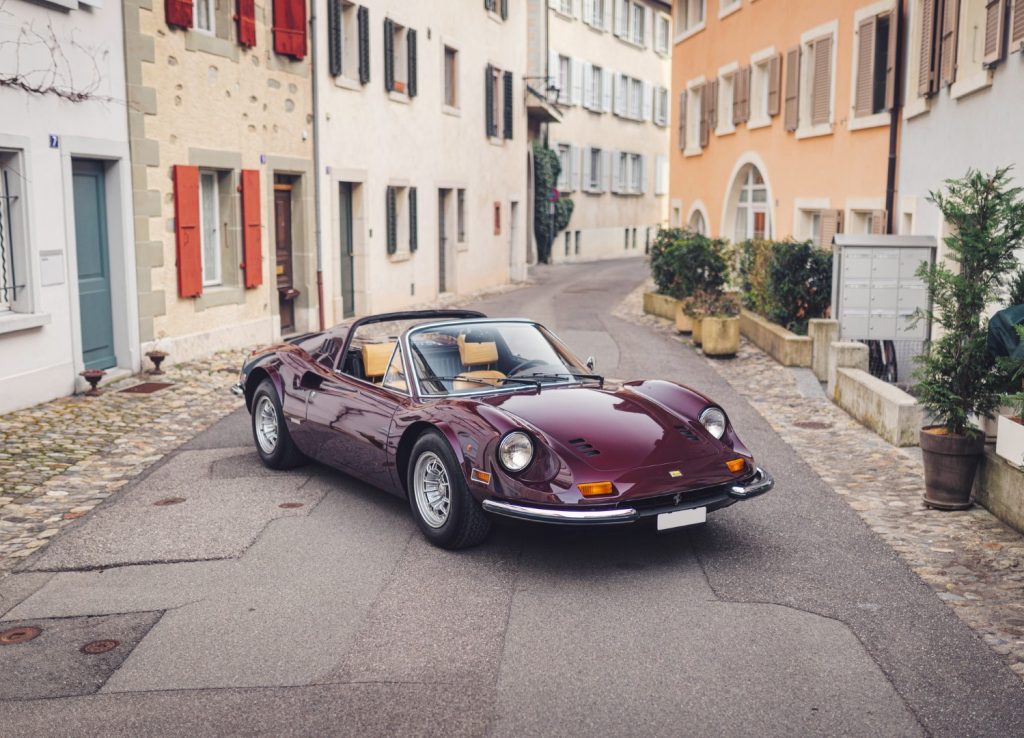 Another highlight comes with celebrity intrigue of a different style. This 1973 Dino 246 GTS comes in 'Chairs and Flares' specification, meaning Daytona-style racing seats and pumped-up wheelarches. One of 50 cars believed to have been finished in Rosso Cordoba, it originally called California home. It returned to Europe in 1994, and was later bought by French model and actress Laetitia Casta in 2006. She kept it for the following 11 years, but never got behind the wheel – she bought it for the flowing curves and supple design, according to RM Sotheby's. It's estimated at between €350,000-€400,000.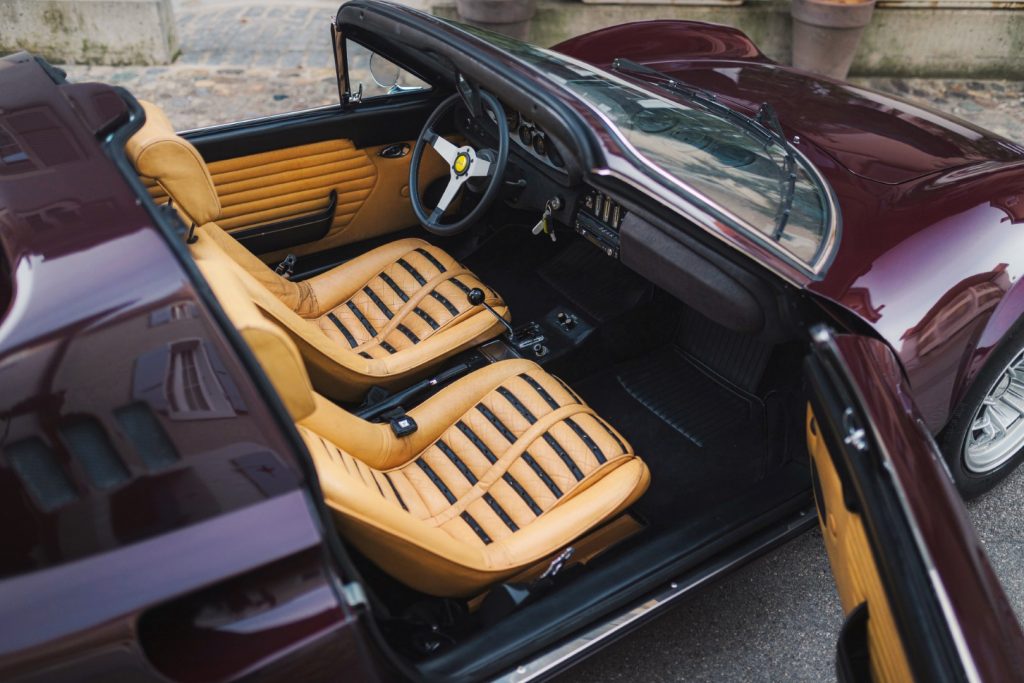 The auction takes place on May 14, 2022 at the Grimaldi Forum in Monaco.