WORDS: ELLIOTT HUGHES | PHOTOGRAPHY: FBVHC/BICESTER HERITAGE
National Drive It Day gets underway across the UK on April 23, 2023, seeing thousands of classic car and motorcycle enthusiasts heading out onto the open road in support of the National Society for the Prevention of Cruelty to Children's (NSPCC) Childline service.
Created by the Federation of British Historic Vehicle Clubs (FBVHC) in 2005, Drive It Day celebrates the One Thousand Mile Trial of 1900, which was devised to demonstrate the feasibility of the motor car.
Drive It Day is composed of an eclectic selection of regional and local events held across the UK. Many of these are orchestrated by clubs and organisations that are FBVHC members, with details posted on the FBVHC Facebook page. A full list of official FBVHC-affiliated events in your area can be found here.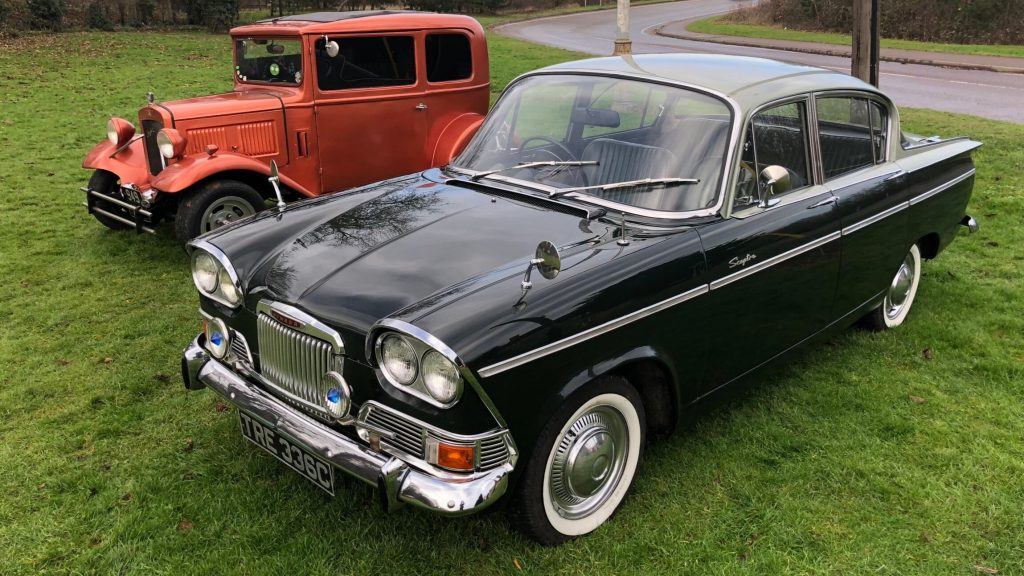 In 2022, Drive It Day raised £47,000 for the NSPCC's Childline service, and this year organisers are hoping to surpass that figure. The NSPCC estimates that £8500 per day is required to keep the service – which receives 3543 calls per day – up and running.
With that in mind, participants are encouraged to purchase either a £10 or a £30 Drive It Day fundraising plate to display on their vehicle to show their involvement and support before attending a motoring event.
One of the headline regional events that falls on Drive It Day is Oxfordshire's Bicester Scramble, which sees the classic-motoring hub at Bicester Heritage open its doors to welcome thousands of enthusiasts for the second time in 2023.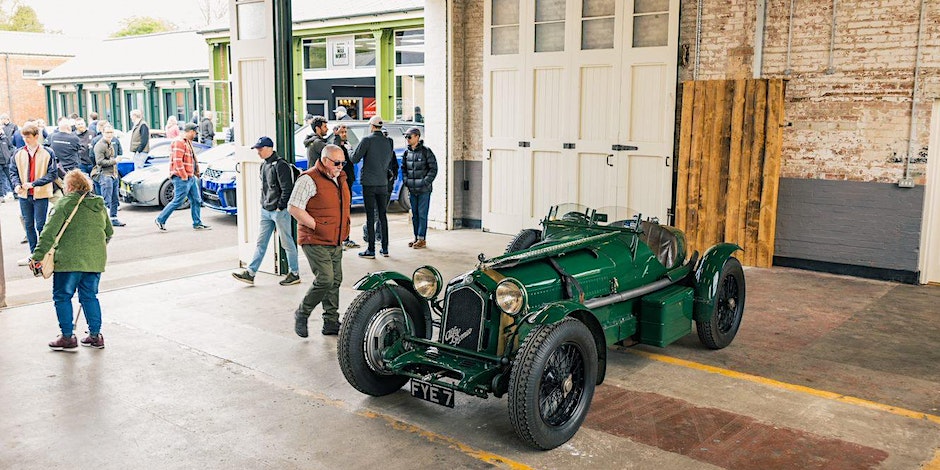 Over in Ablington, near Cirencester in Gloucestershire, is a get-togther for the owners of all collector cars and motorcycles, hosted by the Classic Motor Hub. Tickets are available for £10 each, and attendees are granted access to the Classic Motor Hub's award-winning showrooms. Refreshments are available at the Hub Coffee House, and automotive gifts and memorabilia can be purchased from the shop.
Jaguar E-type specialist The Splined Hub is hosting a Drive It Day Breakfast Meeting that is open to all classic cars and bikes. Breakfast is provided by Paella Nostra, and attendees will be treated to complimentary teas and coffees while they chat about their classics. The Splined Hub is based in Oundle, Northamptonshire, and more information can be found here.
It's only right that one of the most iconic automotive venues in the UK – the legendary Brooklands circuit and museum in Surrey — should feature on the list of Drive It Day locations to visit. Museum visitors are encouraged to attend with Drive It Day fundaraising plates, and normal museum ticket pricing applies. You can find more details here.
Click here to donate to the NSPCC and acquire your fundraising plate before April 23.
As a warm-up for National Drive It Day, Vintage Tyres is hosting a breakfast meet in the car park of the National Motor Museum, Beaulieu on Saturday, April 22. It's free to attend and everything is welcome – recent meetings have seen such varied cars as a Alpine A110, Lotus Cortina and Austin-Healey 3000 mix it with American pick-up trucks and muscle cars, 80s and 90s modern classics from Mercedes-Benz and Ford, plus some spectacular Japanese machinery. It starts at 9.30am.