Words: Nathan Chadwick | Photos: Worldwide Auctioneers
A 1936 Delahaye 135M Competition Court Cabriolet bodied by Figoni et Falaschi sold for $1.16m at Worldwide Auctioneers' sale on May 4, 2023.
The third of six Competition Court bodies crafted by Figoni et Falaschi, chassis 46837 was first delivered in February 1936 to a Mr Bibal. He wouldn't keep the car for long, and by May it was in the hands of Delahaye driver Jean Tremoulet. He would sell the model in 1938, having competed in the Grand Prix of Independent, Autumn Cup. The car's new owner was Dr Jean-Marie Lefevre, a country doctor in the Vrigne-aux-Bois region, who used it to perform rounds throughout the country at high speed. He'd also enter the Delahaye into a race that started at the Place des Vosges in Paris and finished in Charleville. He'd take the car on track at Monza, too, but it was subsequently hidden as war loomed, kept under hay bales by a friendly farmer in central France.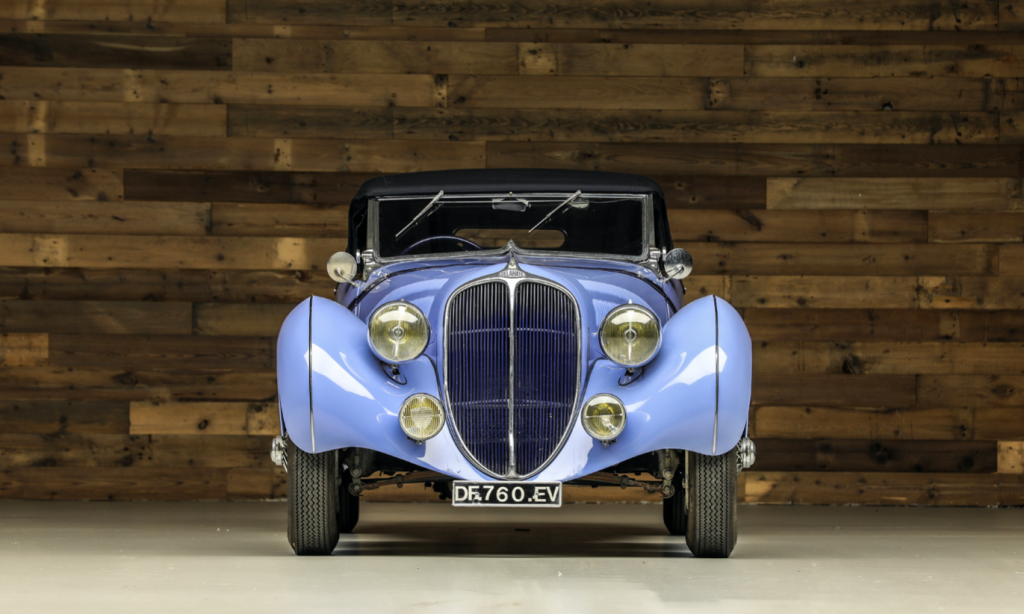 After hostilities ended, Dr Lefevre and his son would return to the Delahaye to fortunately find that it started up first time. The car was then sold to André Bith, who'd keep it for 13 years. It was upgraded to a 3.8-litre engine along with De Ram dampers prior to a race at Montlhéry on April 18, 1948 – and it is this engine that remains in the vehicle today.
However, Bith's girlfriend was in need of a cabriolet for trips to Deauville, so the Delahaye was sent to a coachbuilder in Levallois who modified it to a drop-top style, yet still retaining the Figoni design. Business dealings in South America a year later would mean that the car would be stored in a heated outbuilding of the Chaumont family château in Yonne, a former residence of the Prince of Condé, until 1957, and two years later the 135M was sold.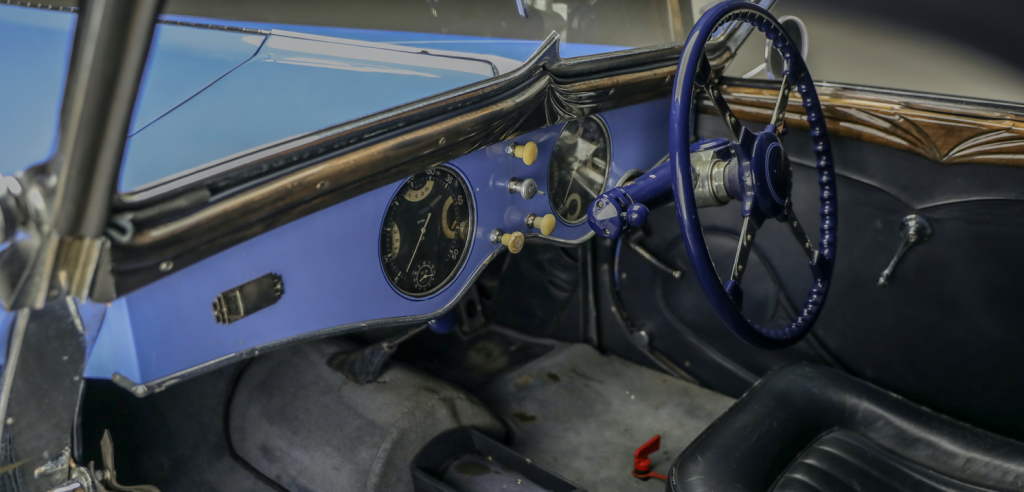 After a year with a dealer in Porte de Paris, it was bought by a Delahaye enthusiast called Baron Henri de-Robert Nègre du Clat. He'd keep the car until January 1966, when Monsieur Landis, a draughtsman and engineer, took ownership. It was swiftly dispatched to Henri Chapron for a two-year mechanical refreshment, before Landis later undertook a personal restoration himself.
He sold the car to Roger Tainguy in 1985; a marque collector of some note, Tainguy discovered a plaque saying Dr J-M Lefevre Vigne aux Bois (Ardennes), and would track down much of the car's history. The Delahaye was then handed over to Jean-Luc Bonnefoy for restoration, which took until 1992 to complete.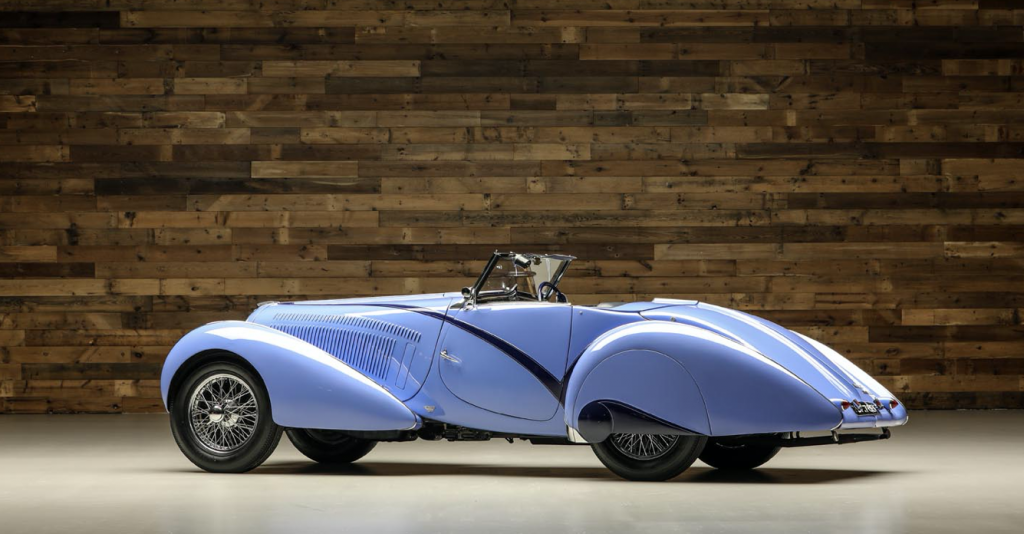 Hervé Ogliastro would soon become the car's next steward, and he would take part in several rallies with it. He'd also exhibit at the Centre International de l'Automobile de Pantin, and would sell the Delahaye in 2017 to the consignor. The $1.16m sale represents a strong result for the marque after several unsold examples over the past year, but doesn't quite match the result Worldwide Auctioneers reached for a 1935 Delahaye 135M Competition Drophead Coupé ($1.43m) in January 2022.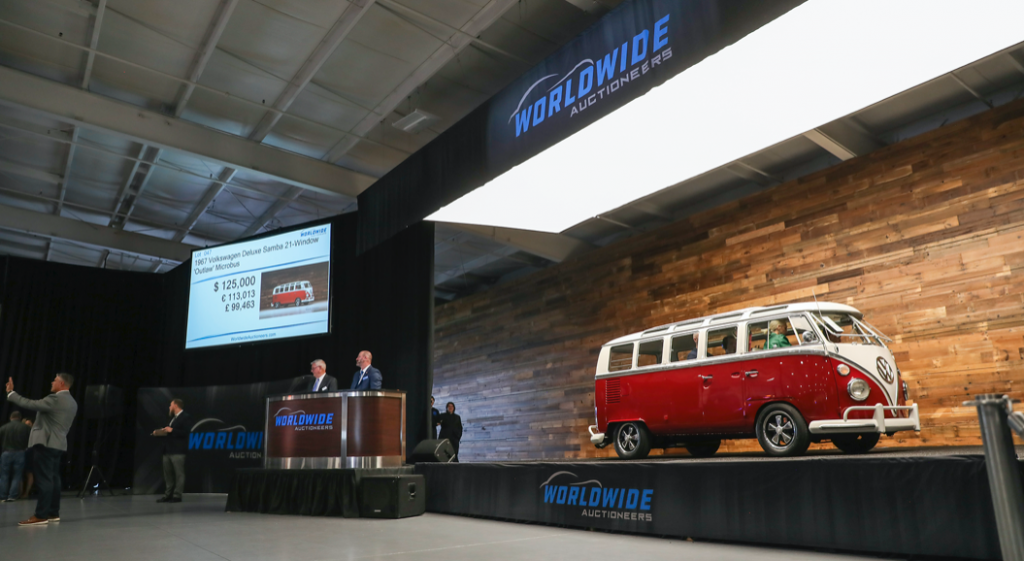 Other highlights from the Worldwide Auctioneers' May 2023 sale included a restored 1931 Cadillac Series 452 V16 Roadster that went for $434,000, a restored 1967 Volkswagen Deluxe Samba 21-Window 'Outlaw' Microbus that sold for $140,000 and a 1934 Cadillac 355D Eight Stationary Coupe that was $274,000. Elsewhere, a 1966 Shelby GT350 Fastback Hertz rent-a-racer sold for $190,400 and a 1956 Jaguar XK140 Drophead Coupé was $190,400. More details can be found here.